2008 A5 S-Line Avus Silver Pearl 3.2L 6MT
Doing this very late in the game but ecrew inspired me. Chron is prob not correct but it was hard to go back and line pics up with mods. Enjoy!
Just brought her home 7/2010.
Tint- 5% and 35% windshield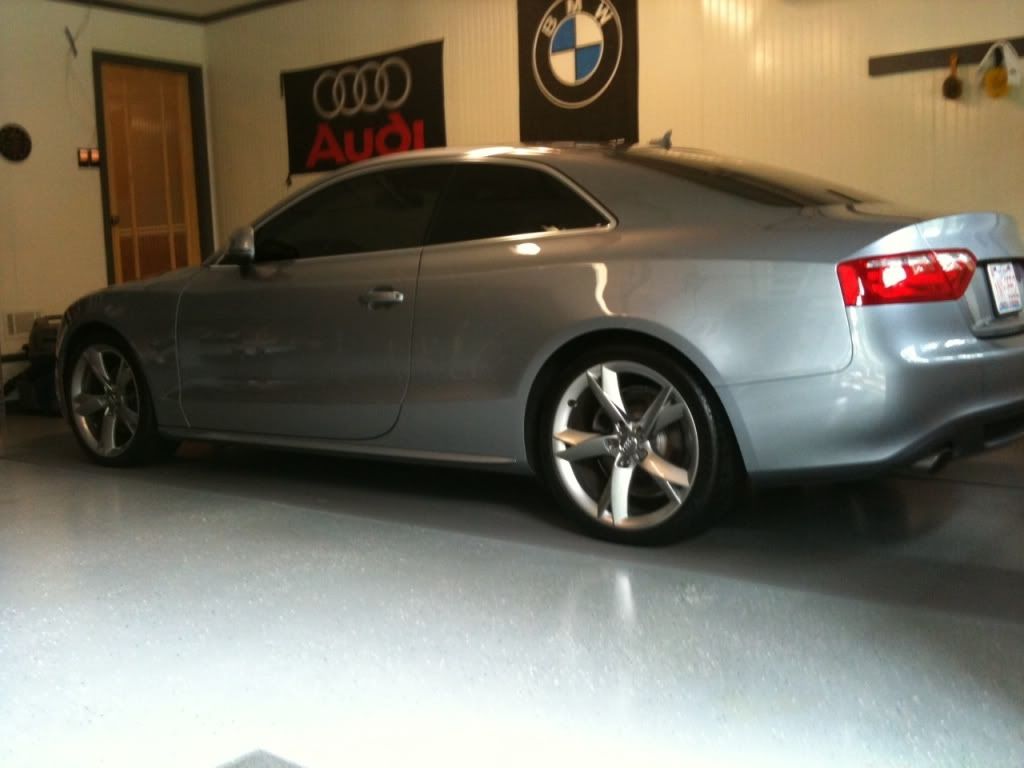 Previous owner removed rear rings...I picked up new emblem and replaced.
He also blacked out the front rings...went back to chrome.
Removed s-line fender badges as well as rear A5 and 3.2 badges.
Picked up Hartmann anthracite reps 20x9 et40 with 255/35/20 Pirelli P Zero Nero M+S from Achtuning. Can't say enough about Skyler and Dion and the service Achtuning provides. Thanks guys.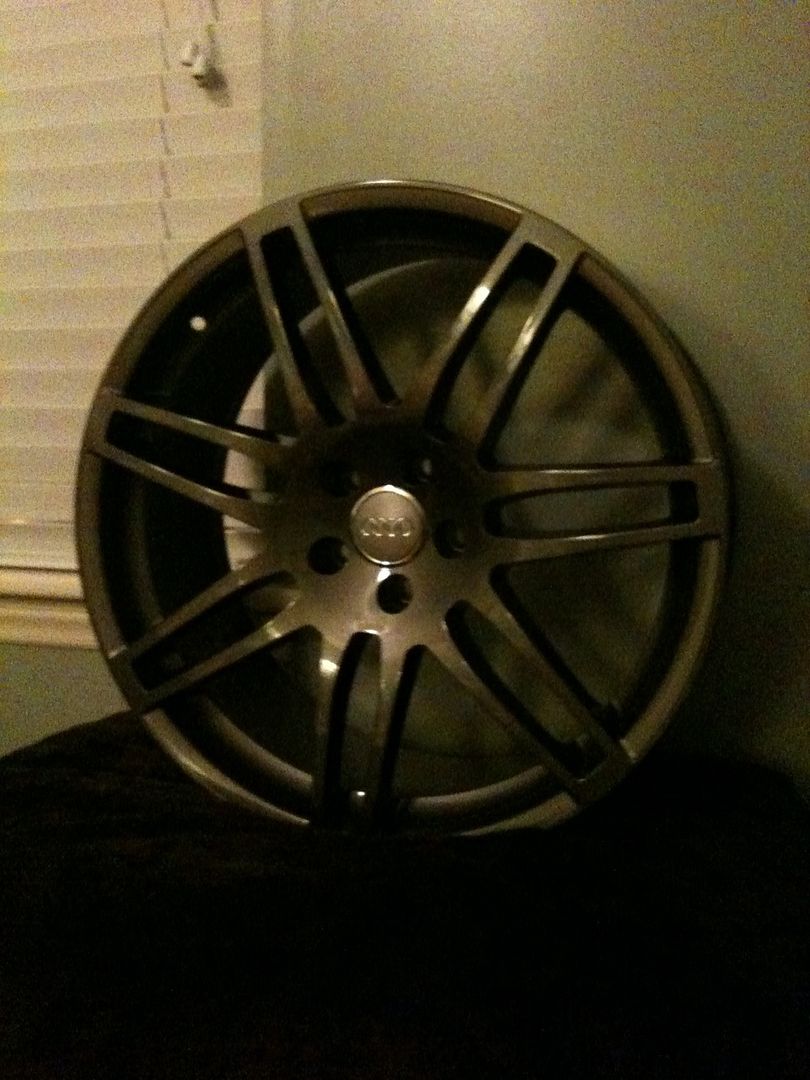 Also picked up H&R OE springs, H&R 10mm and 15mm spacers and oem center caps from Achtuning.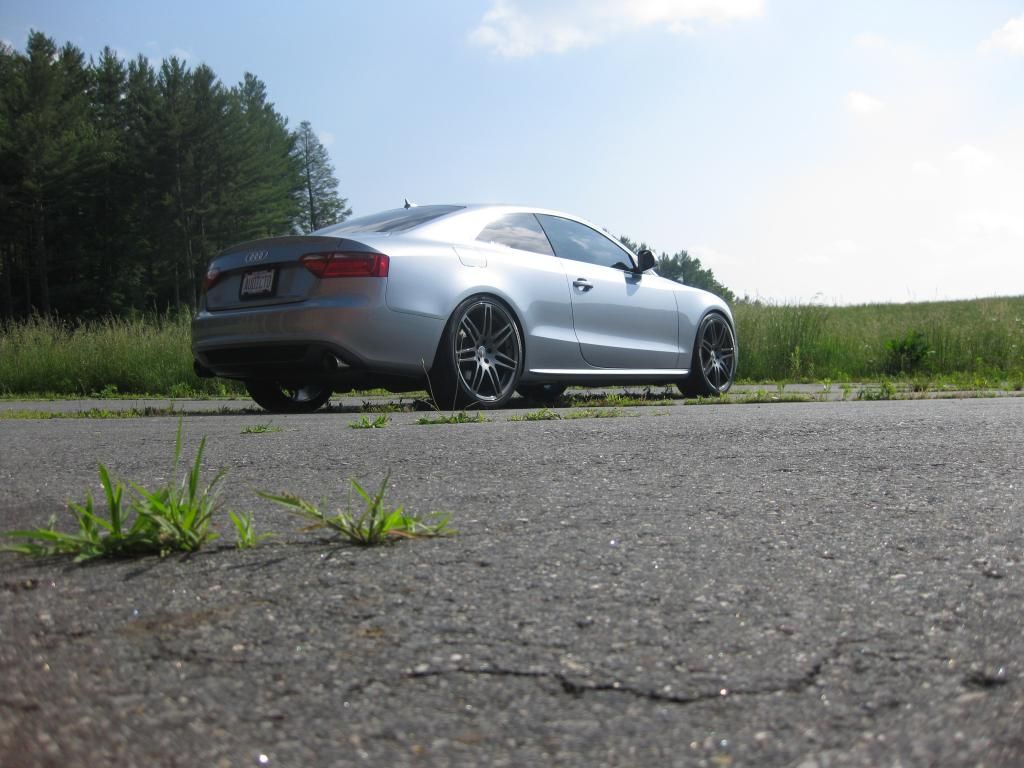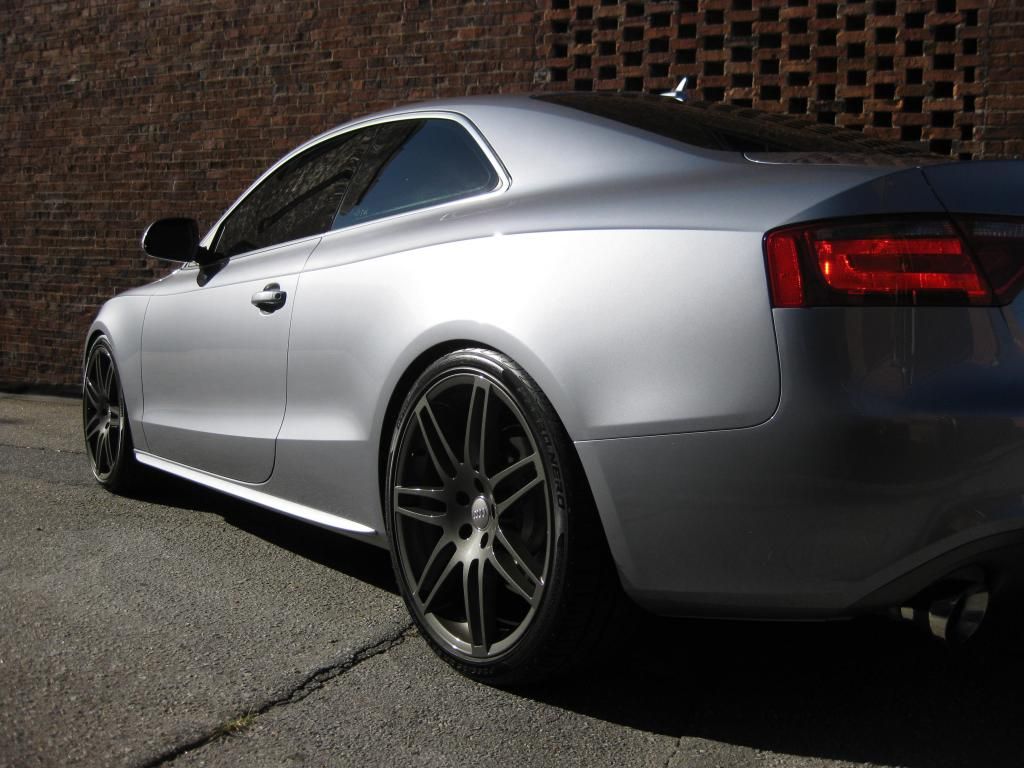 Moved the 15mm to the front and got 20mm for the rear.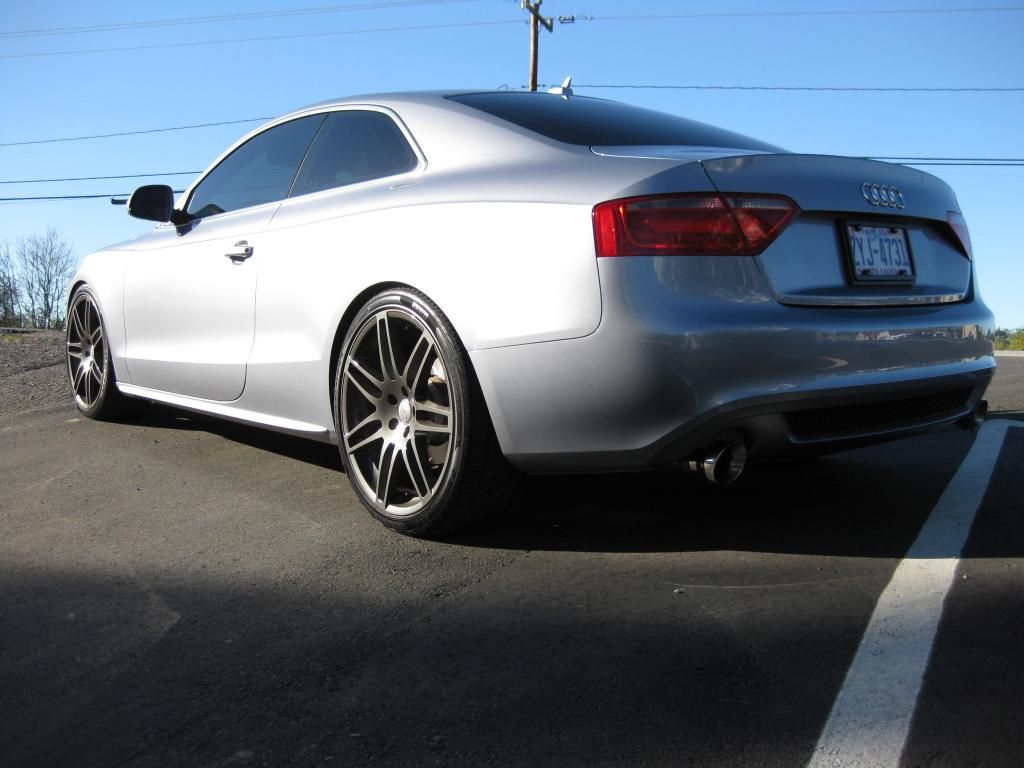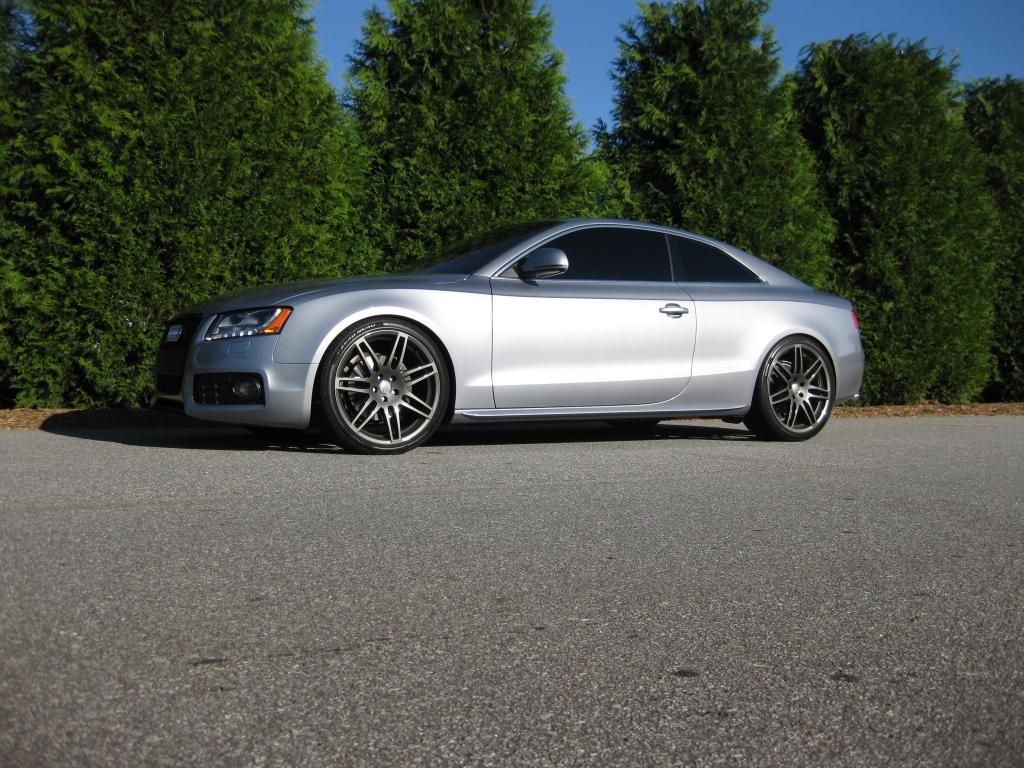 Black optic S5 grill with black optic fog trims.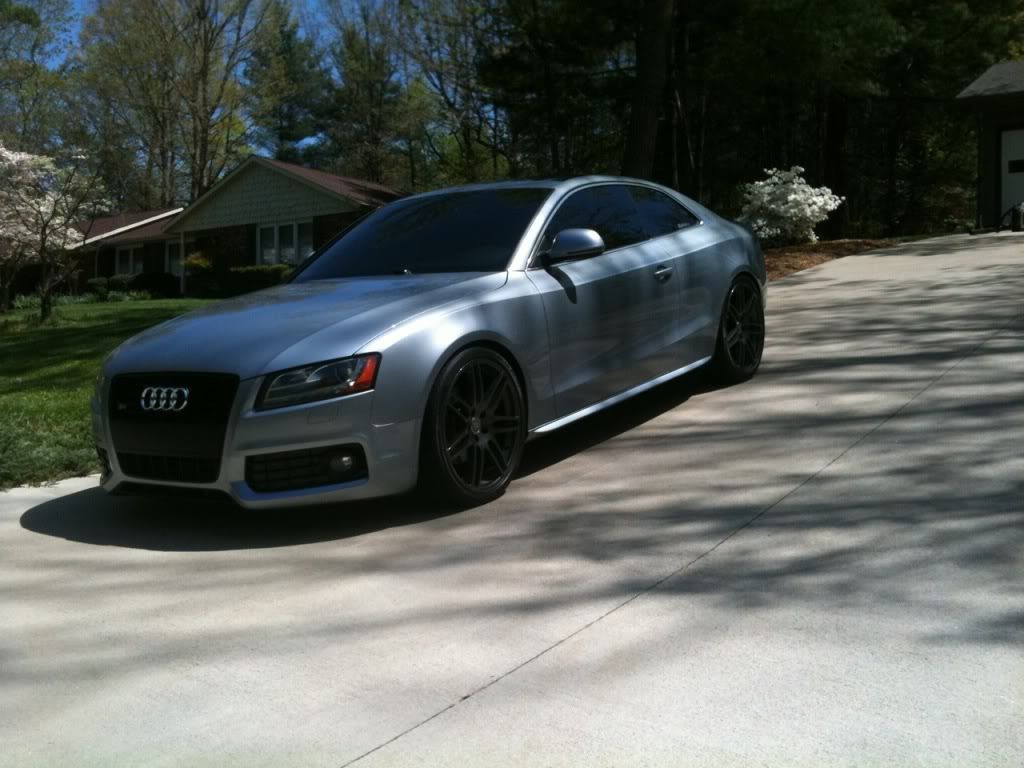 Picked up a second hand AWE mid muffler, removed both rear mufflers and ran 2.5" SS pipe to the tips.
Clip.
http://s1355.photobucket.com/albums/...psae20d920.mp4
Installed magnaflow 4" x 7" tips.
Installed vinyl amber deletes (orange corners) thanks to gpxluke for the product and special thanks to Okan509 for recommending them.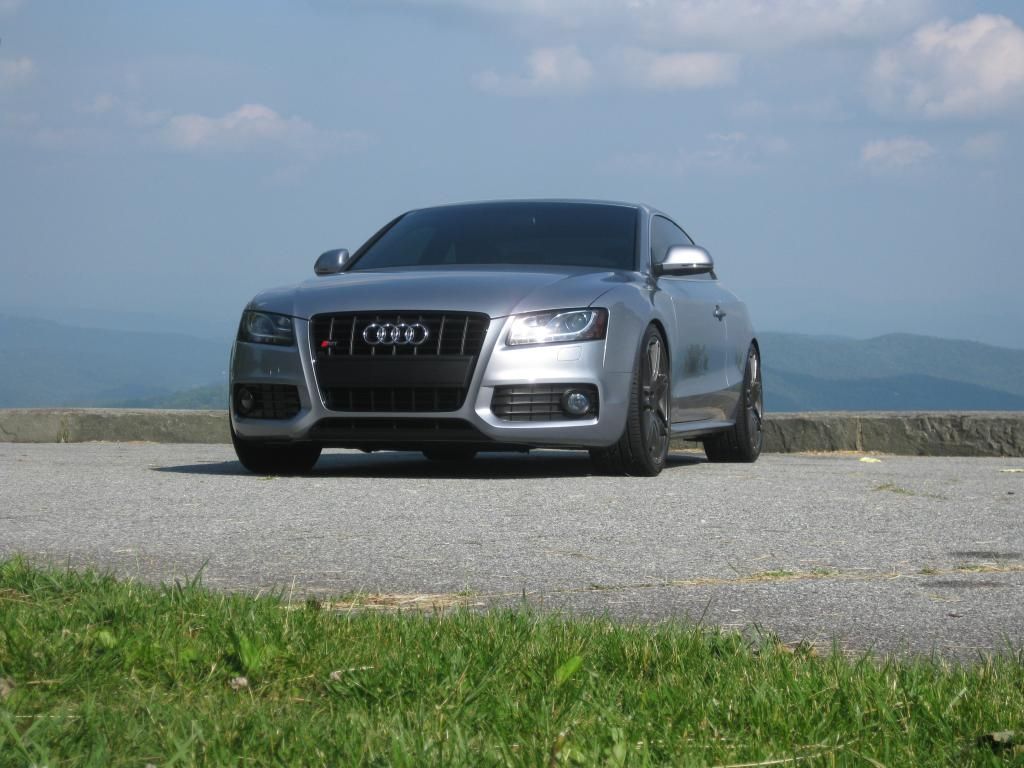 Slight delay in the build...car was clipped by a semi while at dinner:(
2 months later I got her back....$8,900 in repairs. Shop did a GREAT job...would take an expert to see any signs of damage.
Pushed the 20mm to the front and picked up 25mm for the rear.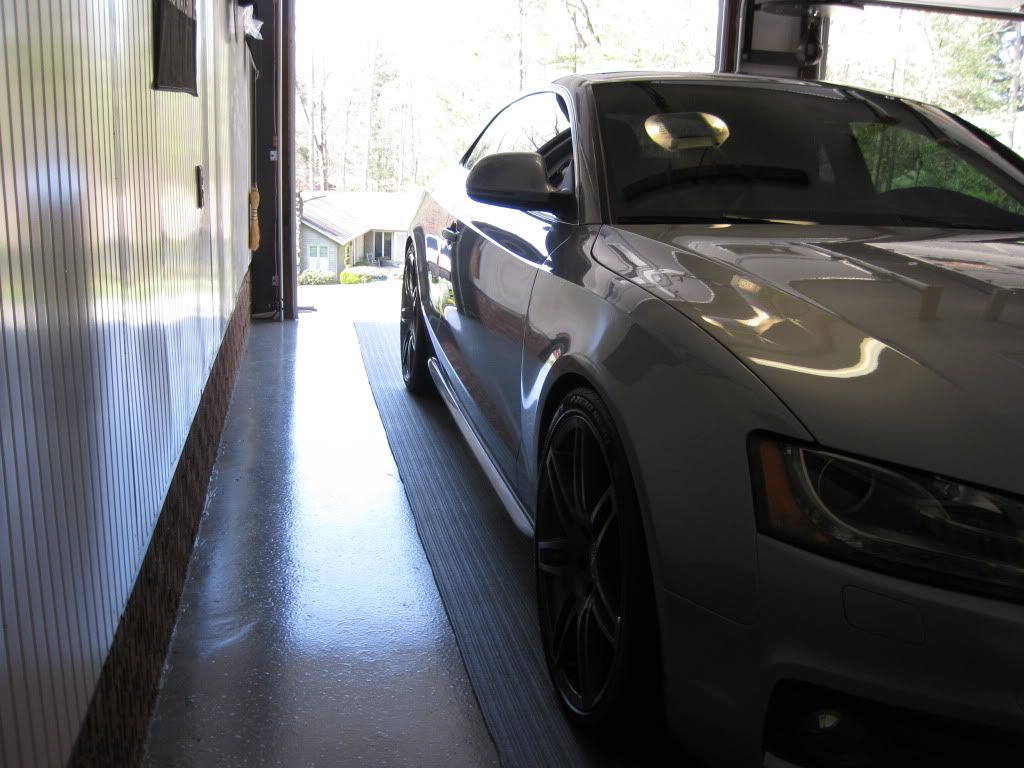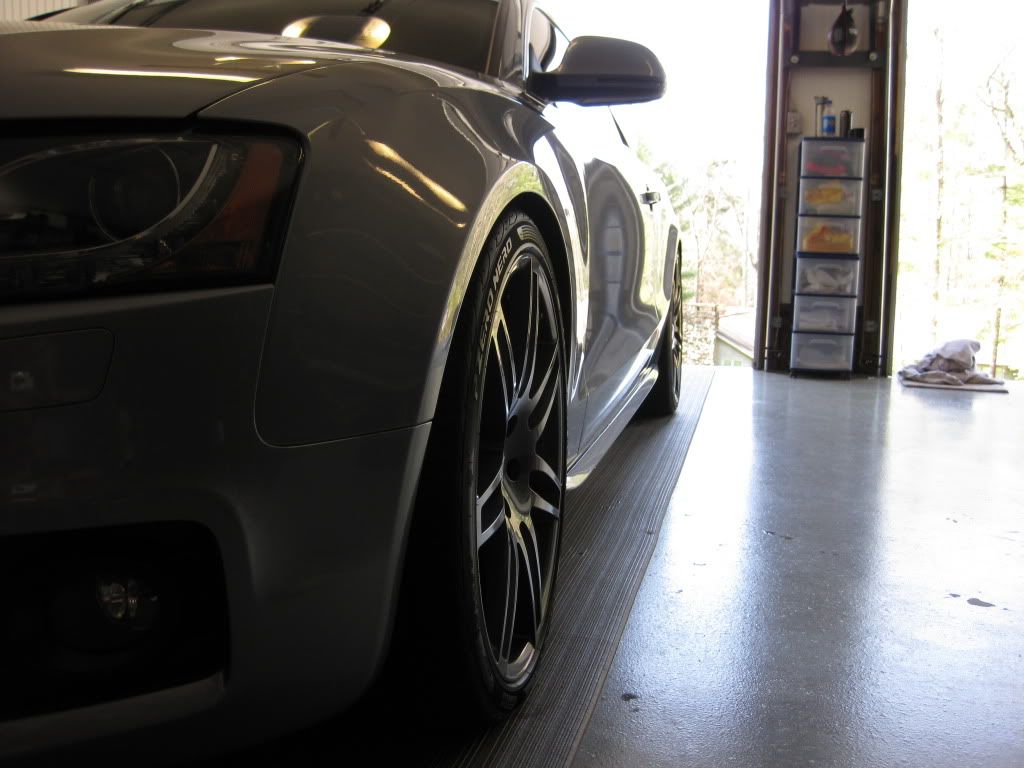 Replaced the decklid with the S5 lid...thanks Nationwide;)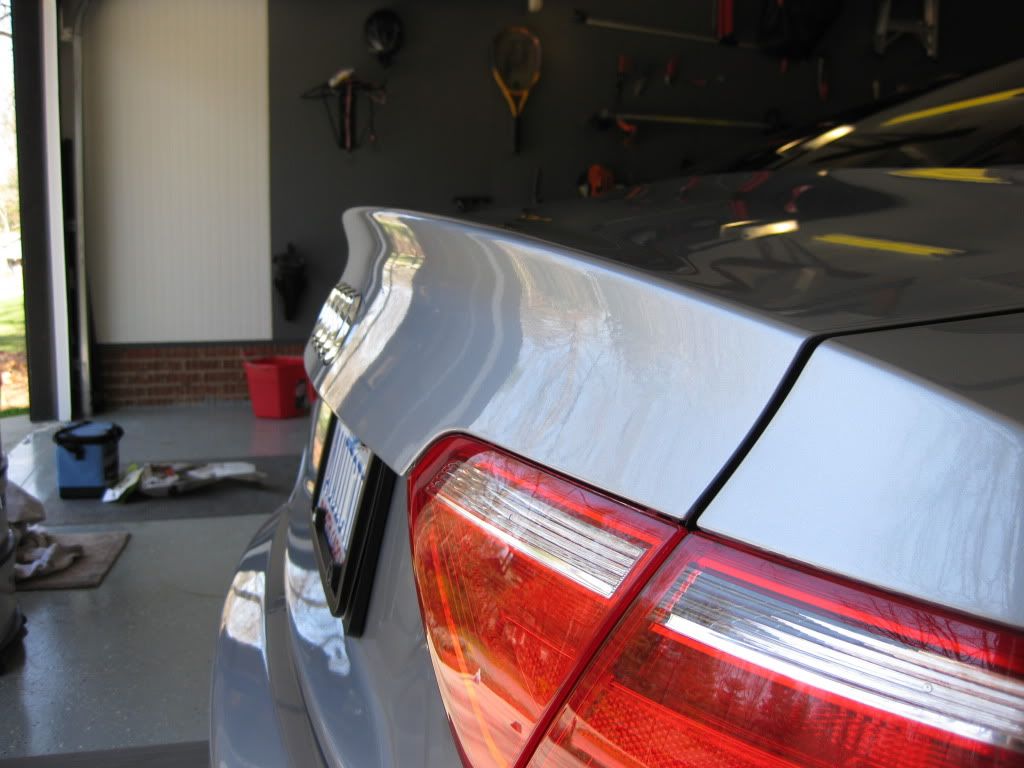 Very important mod...13hp. Thanks to ecrew16 for cutting the decals. Dude does great work if anyone needs.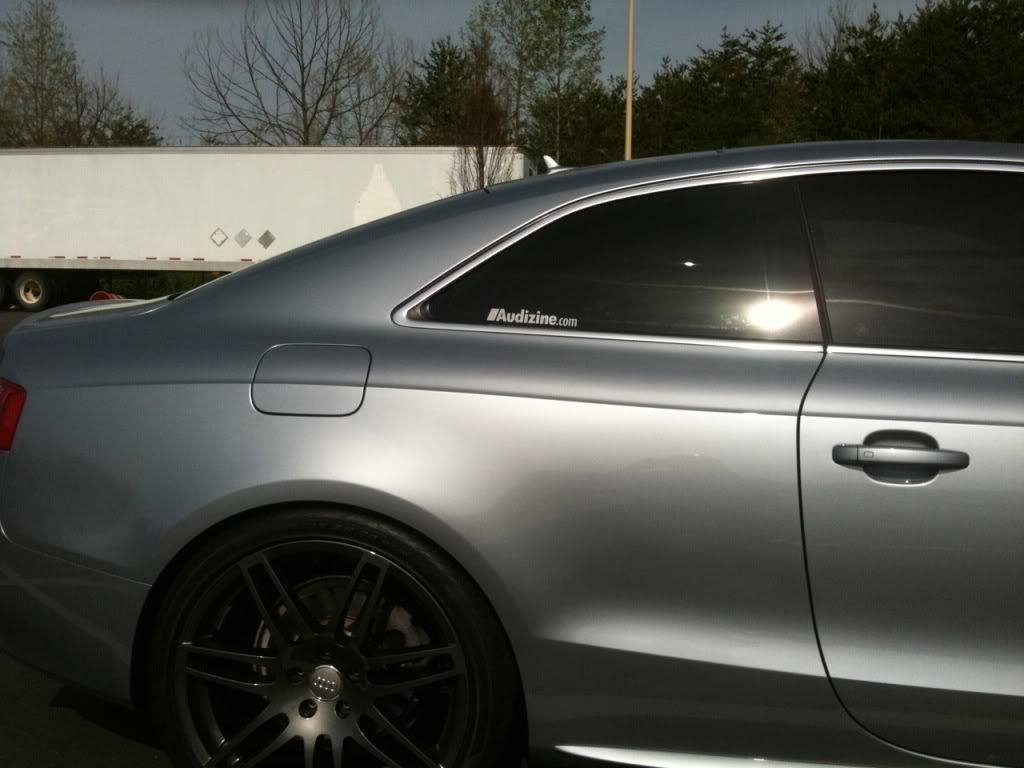 Had to treat her to new shoes so off with the old...nice packing huh. Off the FL to an attorney with a meteor S5
New shoes...20x9.5 BBS CK in Anthracite with Potenza RE760 275/30/20. Thanks Zee007.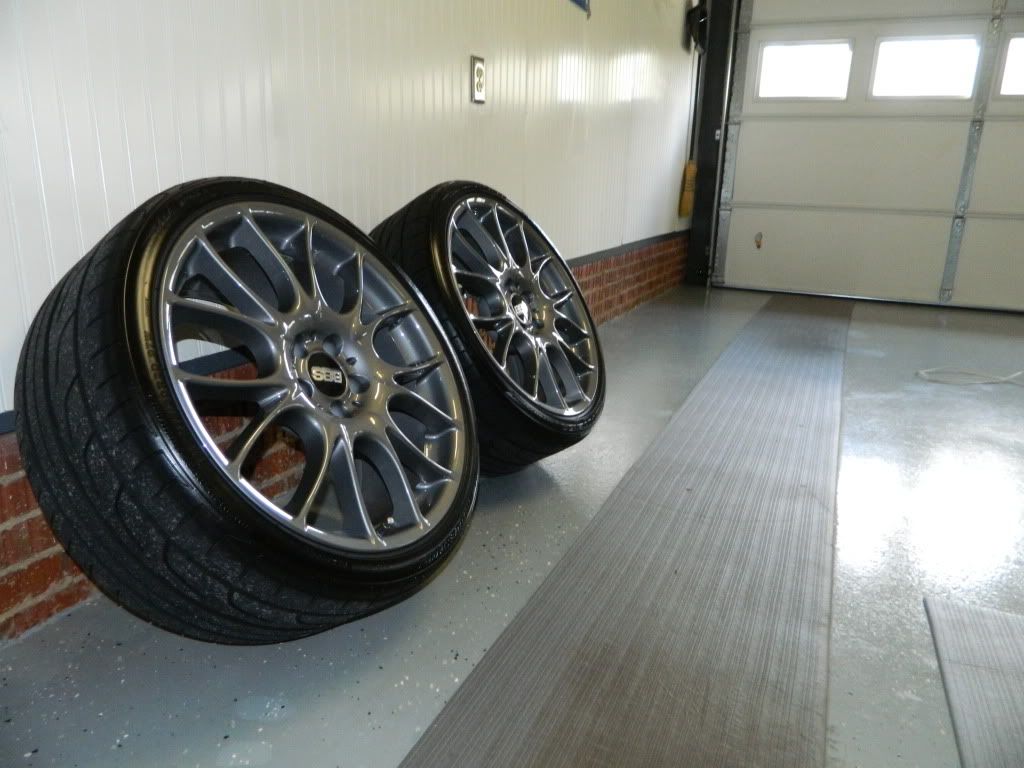 Installed with 15mm front and 20mm rear.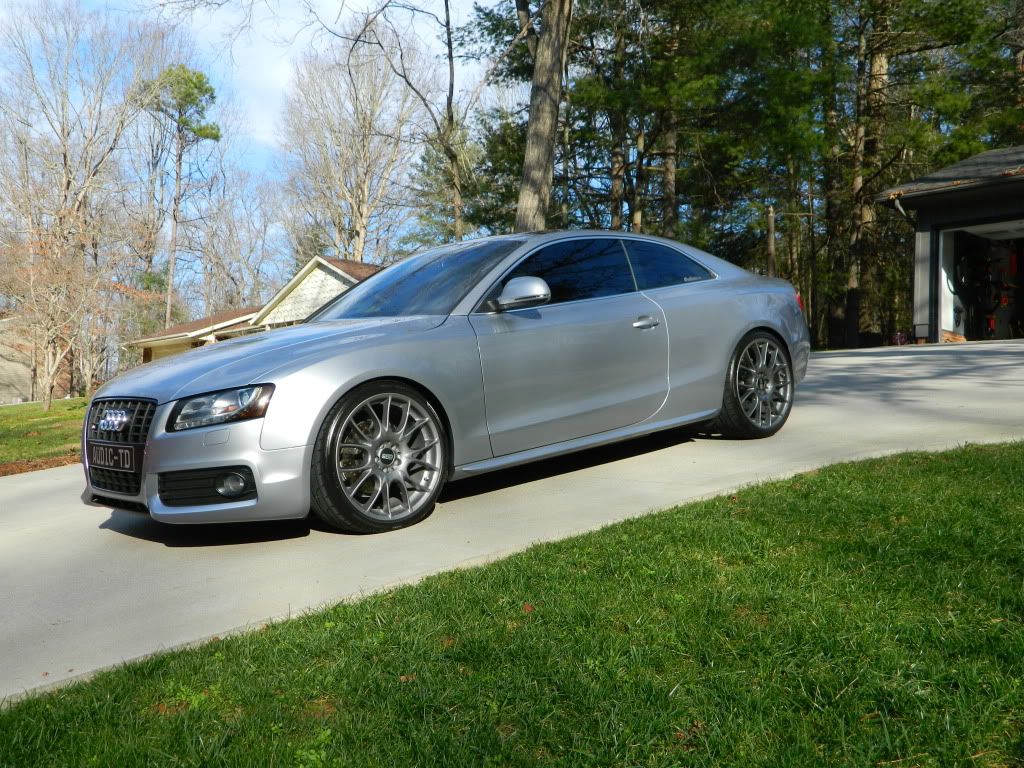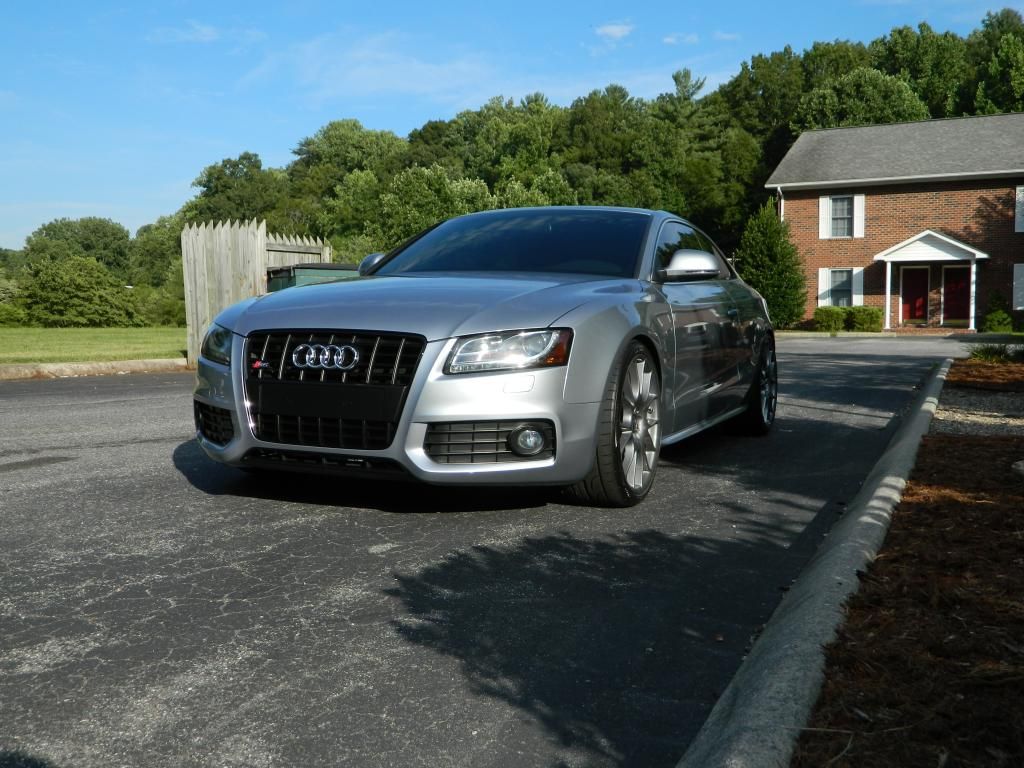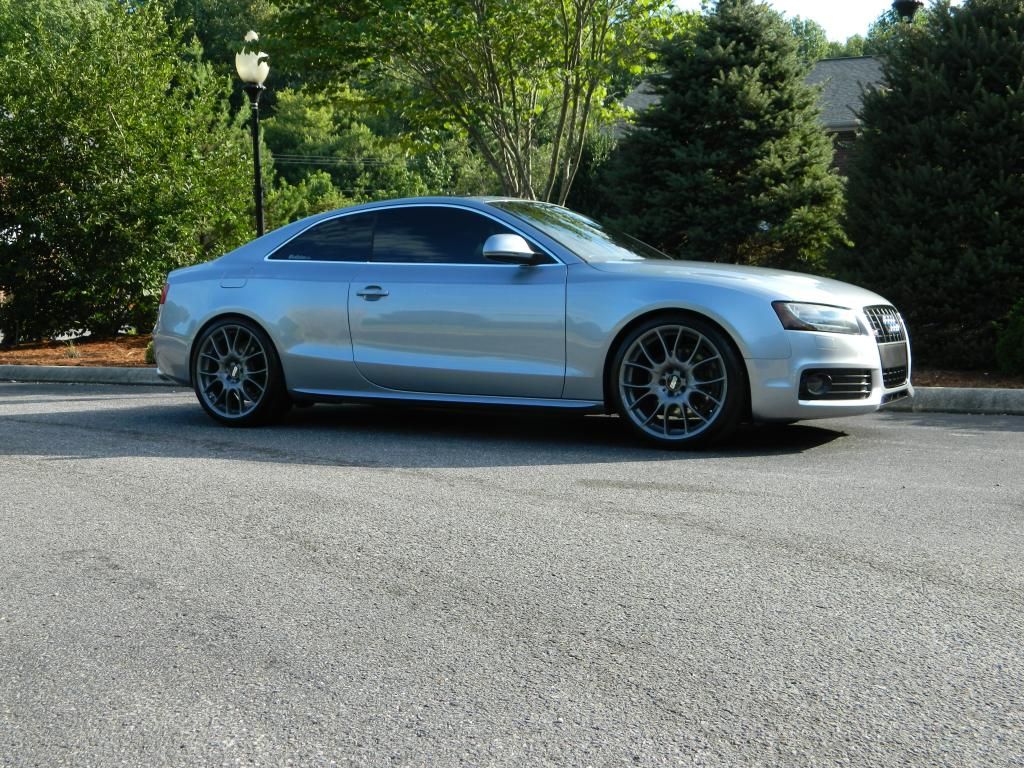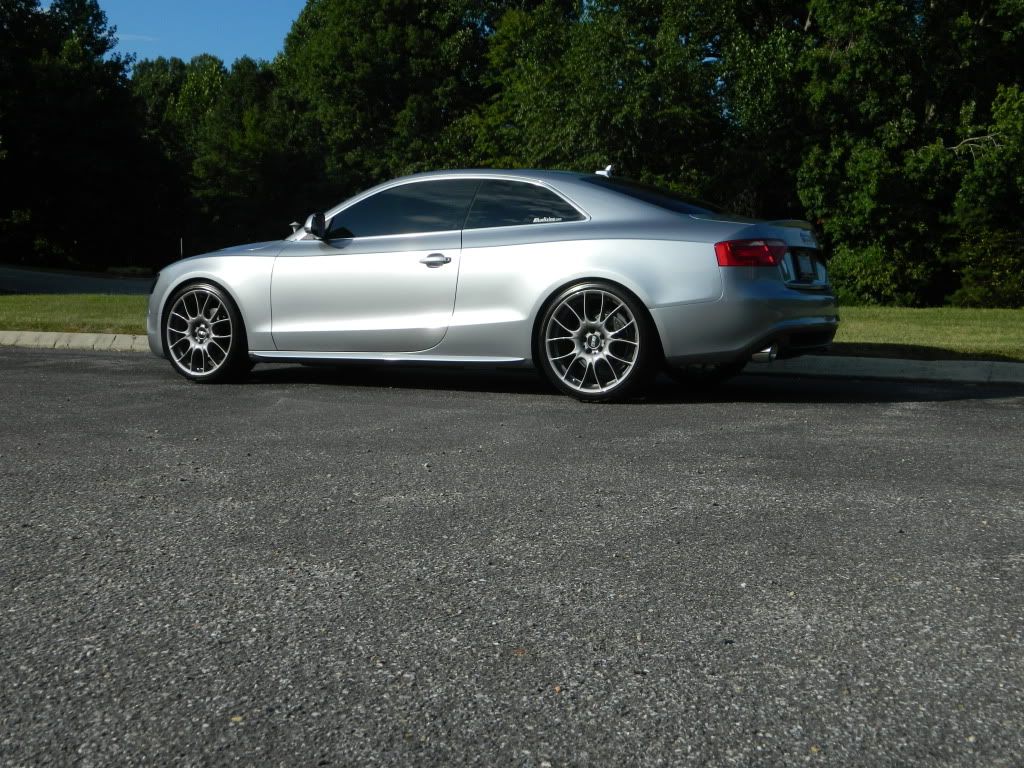 Blue bra mod for Waterfest:)
Ditched the filler and went with some europlates.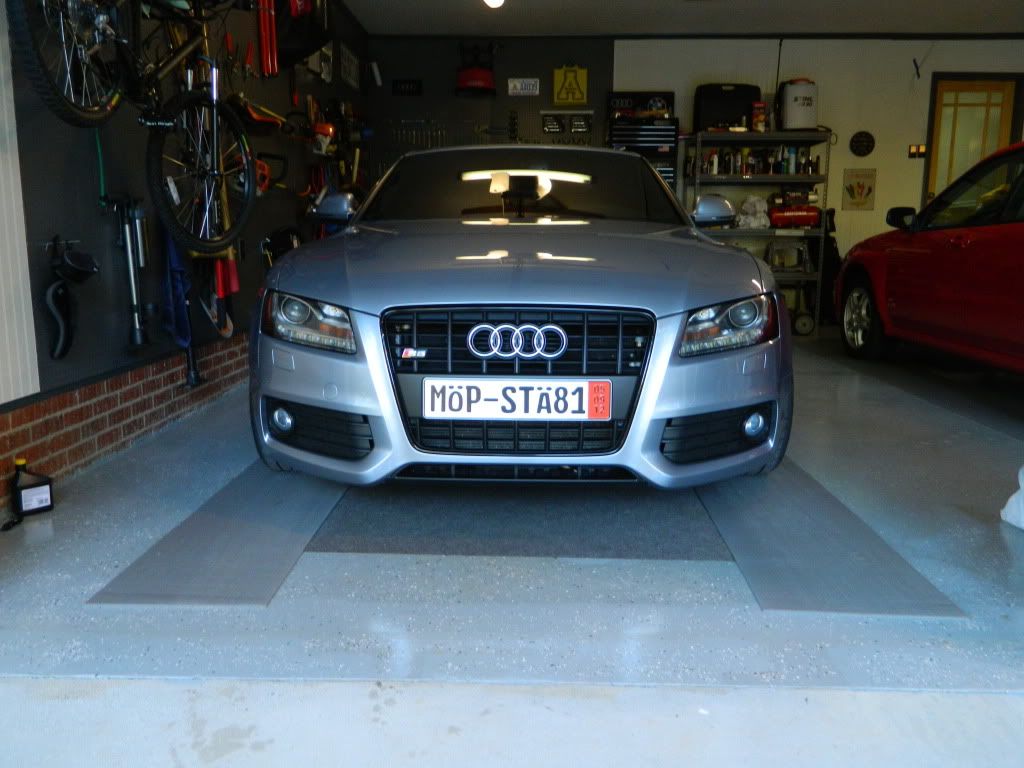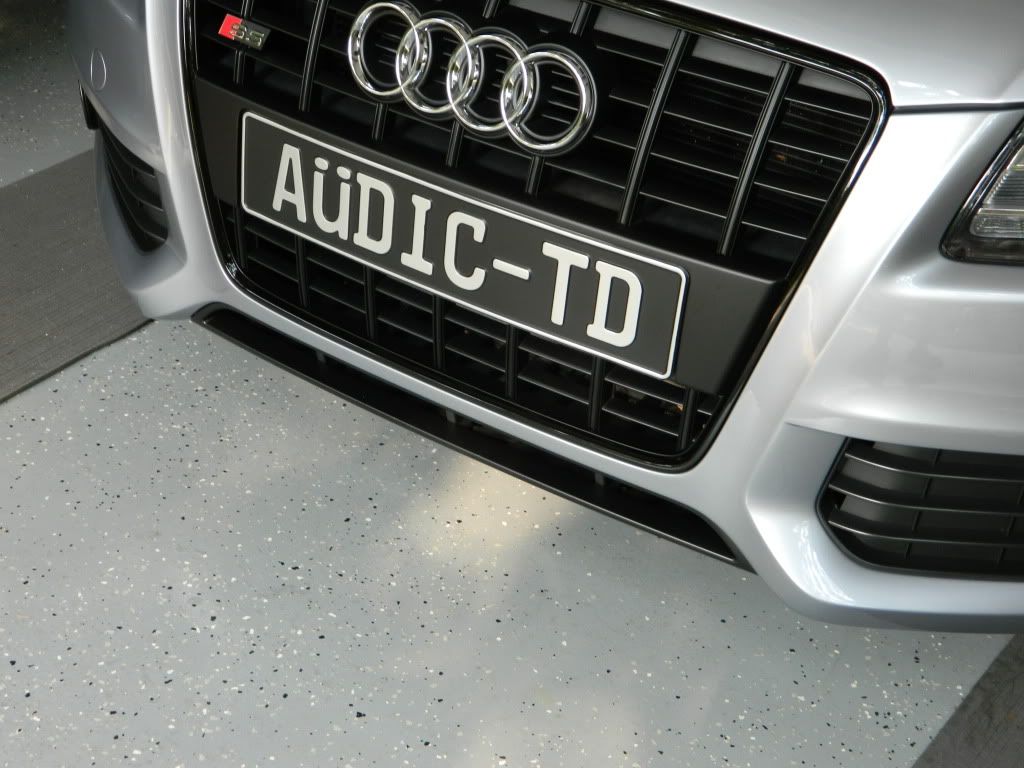 Adams sport II rotors w/ black painted hubs.
Installed with stoptech street pads, Painted calipers with G2 and painted the shields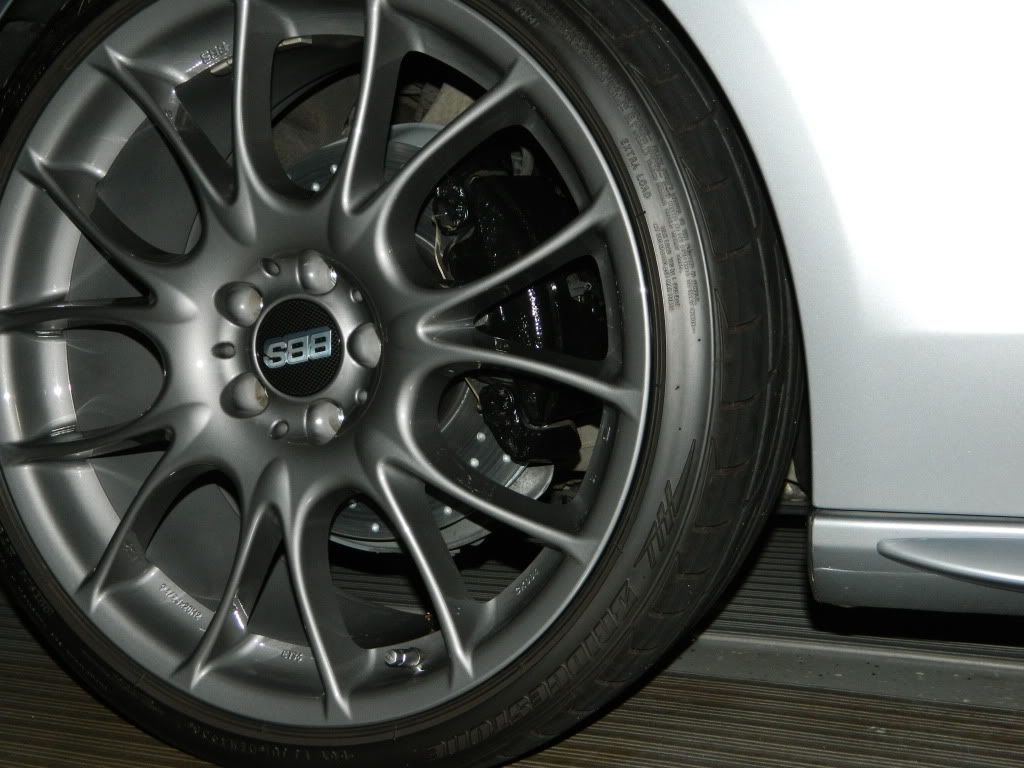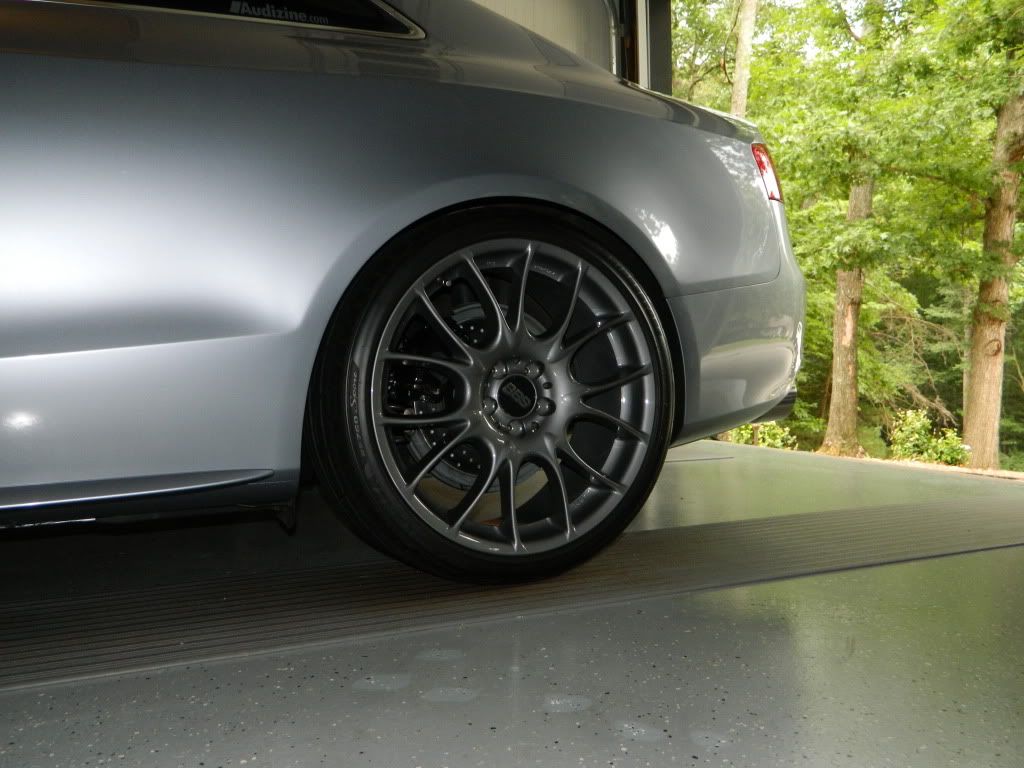 Also have doen hoen fogs and volant intake...will post pics later...this thread has fried my cells.
And the typical Vag mods...wink, led to 80% with lights, corner bulbs turned off and key fob mods.
Umm, oem weather mats and trunk mat...think thats it guys.