Well I guess I'll start a build thread...
Story so far:
I've had my 2001.5 Silver S4 for about 3 years now.. bought it bone stock with 95k miles on it. By 110k miles it was full stage 3, with a custom tune from JHM, running meth, put down just over 400whp on 034's dyno. A few months ago I started having some smoking issues during decel along with some oil burning. Tried a bunch of fixes to no avail, most likely culprit was the valve stem seals leaking. So I decided to pull the motor. Started a few weeks ago (first motor pull), and I have another car to drive so I just took my time. As of last Sunday, the motor is out and I have started to break down the motor.
Turbos have been selected and paid for... should be here within a few weeks and they aren't 605s.
Engine size:
2.7L
Rods:
Stock
Pistons:
Stock
Heads:
2.7 w/new guides, new valve stem seals, valve job
Cams:
Stock
Valvetrain:
Stock
Intake Valves:
Stock
Exhaust Valves
Stainless Supertech
Intake Manifold:
Stock, 034 Phenolic Spacers
Intake:
RS4 Airbox, RS4 accordian, K&N panel filter
Y-Pipe:
Stock
Throttle Body:
Stock, 034 TBB
Diverter Valves:
034Motorsport
Turbo kit:
JHM RS6-R
MAF:
90mm
Fuel Rails:
Stock
Fuel Pump:
Bosch 044
Spark Plugs:
NGK BK7RE
Coil Packs:
034 2.0T conversion kit
Injectors:
Custom Bosch 650cc EV14s
Tune:
JHM
Water/Meth Injection:
VAST
Clutch:
VAST Stage 3
I
ntercooler(s):
JHM FMIC
Mounts:
034 snub, 034 Track Density motor and Street Density tranny
Exhaust Manifolds:
Stock
Downpipes:
034 3" downpipes w/ high flow cats
Exhaust:
APR stealth
Coil-overs:
ST
Wheels:
18X8 B6 S4 Avus'
Tires:
225/40/18 Hankook Ventus V12
Front Brakes:
330mm 6 Pot Brembos off Touareg, MB rotors, SS lines, Hawk HPS pads
Rear Brakes:
300mm B7 S4 rotors, 034 bracket, SS lines, Hawk HPS pads
Miscellaneous:
VAST/ARD 2.2" Polished Bi-pipes, JHM Short shifter + weighted knob, Red oCarbon interior trim, Momo EVO RS GT seats, Euro rear bumper, Podi boost gauge, LC-1 Wideband, powdercoated valve covers
The car before the motor pull began: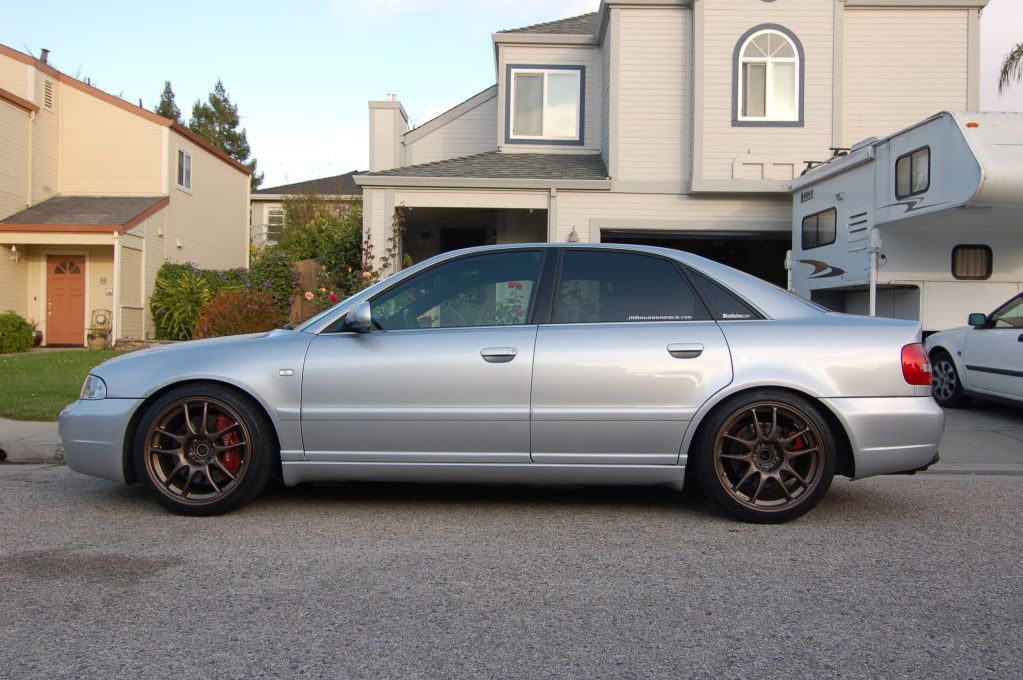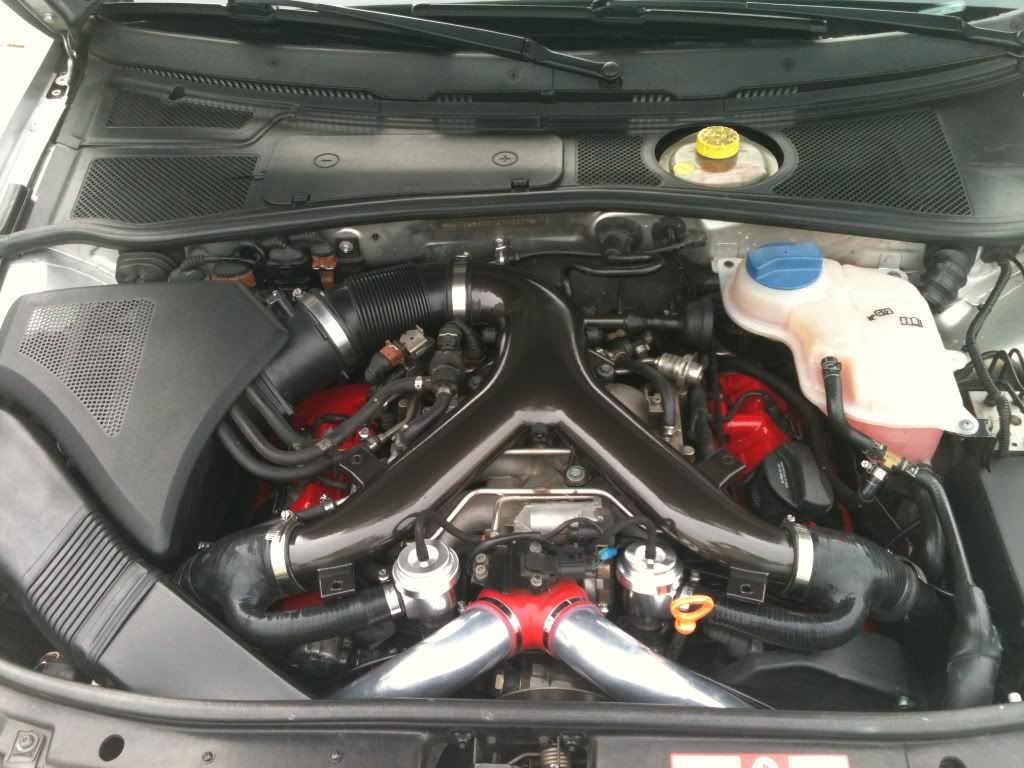 Momo seats: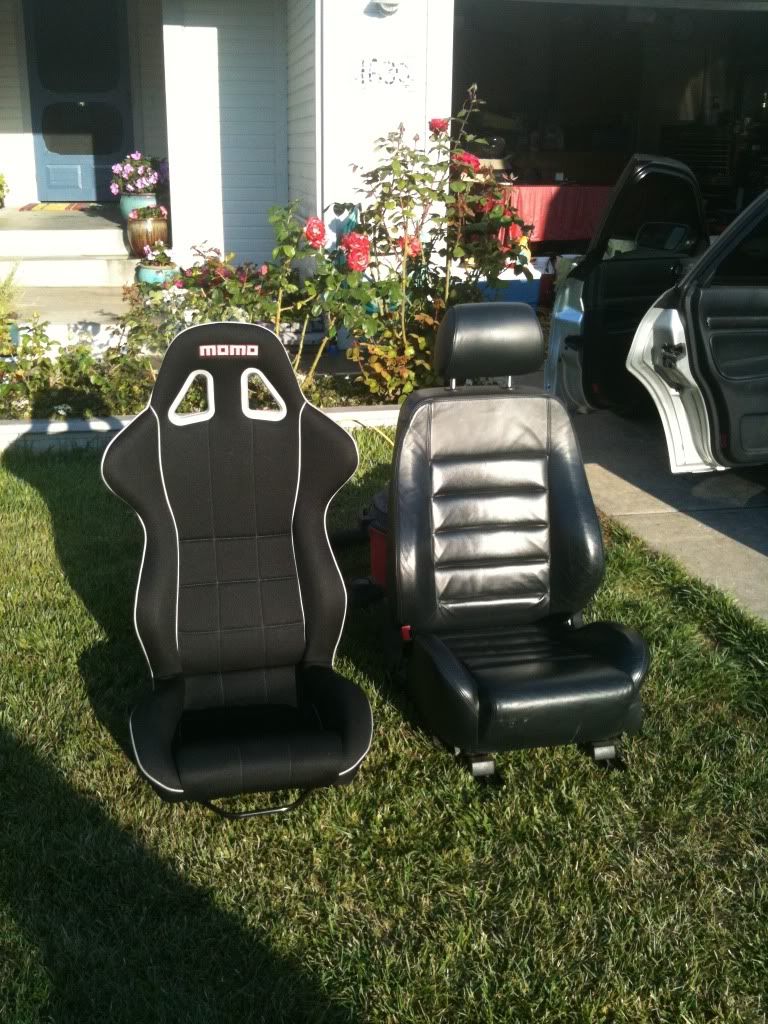 ST coilovers: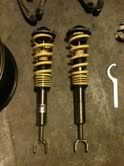 Garage:
Motor pull:
Mom's BF helping me out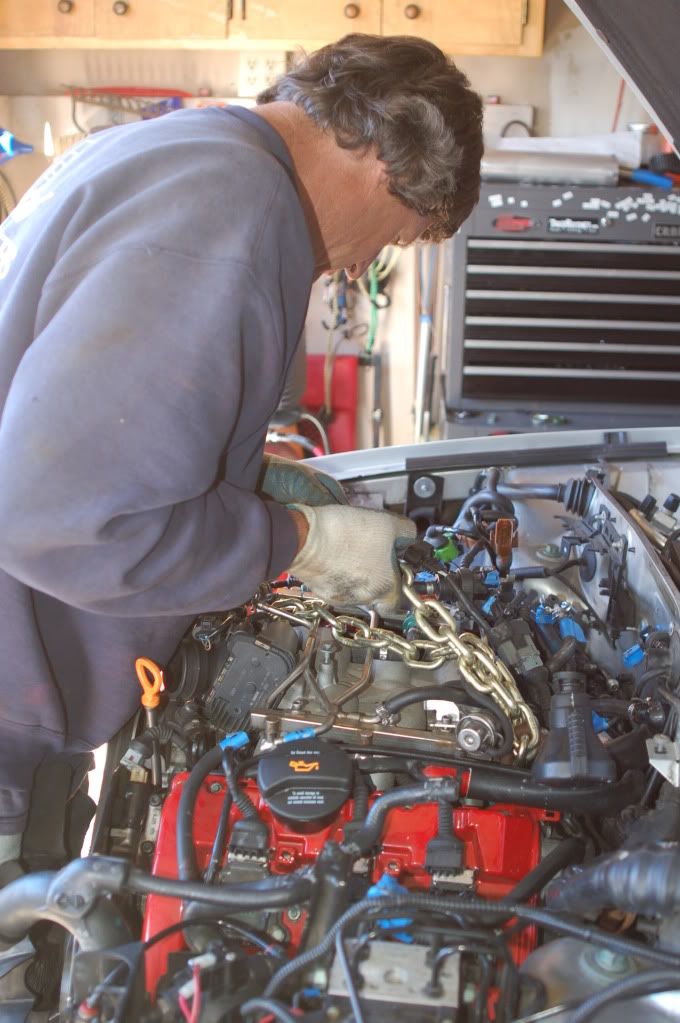 Me: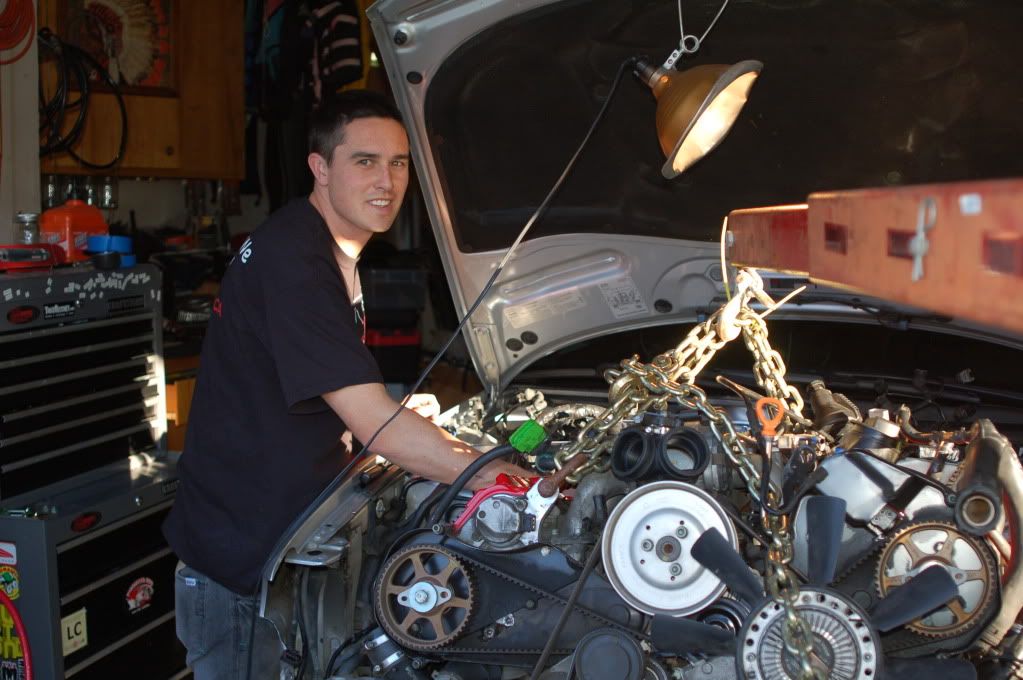 Old K04s (25k miles):