DO this if you are running the green stuff, DO this if you have a mix of green and pink (brown), DO this if you're running original coolant with more then 50k miles.
I've seen several recent posts on this, and there doesnt seem to be an official DIY on here. So here goes:
This is the easiest and less messy way to do a complete coolant system flush (with heater core).
Drain coolant
1. Jack front end of car up enough to fit a bucket under the car, on the left side of the radiator core.
2. Place bucket under the lower radiator hose at the core.
3. Remove reservoir cap.
4. (3.0L only) Locate drain cock on lower radiator hose, near the core: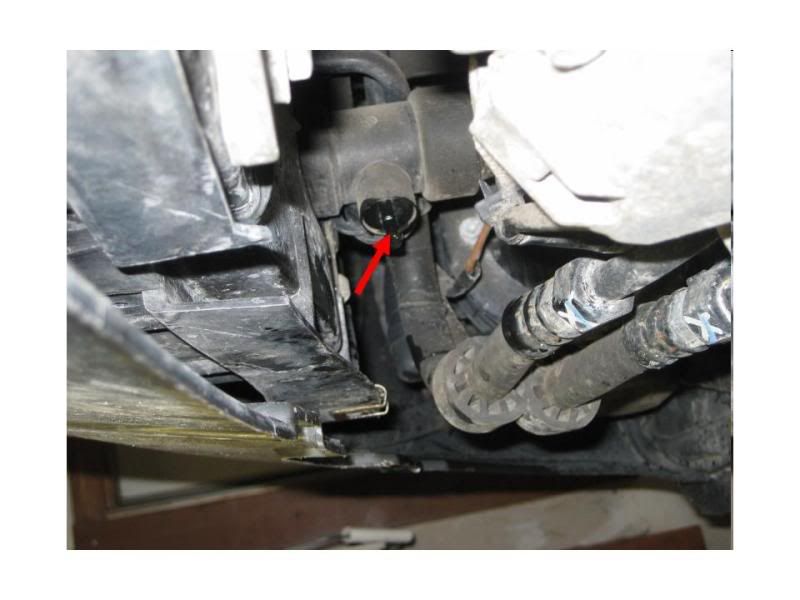 5. Open this drain cock, it will twist to the left 90 degrees then pull out a little, then twist again 90 degrees then pull out more. *Note, it does NOT pull out all the way! This will open the valve and the coolant will begin to drain on the side of the valve:
**If the drain cock is tight and doesnt want to twist DONT FORCE IT! You will most likely break the hose fitting and will need to replace it. Remove the lower radiator hose from the core instead by removing the clip on the top.
5a. (1.8L only) There is a sensor located in the same location that is clipped in, remove this sensor to drain the coolant.
6. Once coolant is finished draining into your bucket, close the drain cock same way as you opened it (push up, twist, push up more, twist).
7. Fill coolant reservoir with hot tap water.
8. Put resevior cap back on.
9. Start engine, put heater on "HI" temp, fan on low.
10. Let car warm until hot air blows from heater, then shut off the engine.
11. Slowly remove reservoir cap to allow system to vent slowly.
12. Drain coolant system again. *Note, reservoir cap must be removed for system to drain.
Repeat steps 4 - 12 until run off from coolant system is clear. You will notice the run off will become more and more diluted. Took me 4 times until mine was completely clear.
12. Once run off is clear and system is drained again, fill reservoir with STRAIGHT, undiluted G12 coolant. This is because when you drain the system, you are only draining about half of the full capacity (as you will see you drain about a gallon out each time). So, you have about a gallon of straight water left in the system. Thus, adding straight G12 will give you roughly 50/50 mixture. If your skeptical buy a freeze point tester and test the antifreeze mixture.
13. Replace reservoir cap and start engine. Heat on HI temp, fan on low. Let car warm up completely. If no hot air is coming from the heater, or the engine seems to over heat, the system will need to be purged of air (see below).
14. Shut engine down, let it cool for a bit then check coolant level. Top off as needed. Check at least 2 more times after driving the car. It should eventually take about a gallon of coolant.
To purge (bleed) air from the system:
- Wearing a good set of gloves, after engine has been running and system is warm, carefully and slowly remove the reservoir cap. The system will vent, gurgle, spit, etc. and you will notice the coolant level in the reservoir will drop.
- Top off with 50/50 mixture of coolant, replace cap, start engine and repeat until system is fully purged and coolant level remains full (heat works or engine doesnt over heat).
Be sure to dispose of used coolant properly.