Im planning on having @Carplay_Audi upgrade my MMI to give me integrated CarPlay and Android Auto, but in the meantime here's something you can do without CarPlay
No offence to Apple users, but this is for Android - tho Im sure you could get this working on Apple if you try...
So I have a Galaxy Note 9 running Android 9.0 ("Pie") and have the following apps installed:
Android Auto
Google Assistant
Smart Meross
You can also run this on Alexa if you want.
My phone is connected to MMI via BT. There are no changes required to the MMI. You can also set this to run without any connection to your MMI - Just set up Google Assistant on your phone to always listen out for "OK Google" followed by the command. Connection to the MMI allows you to drop the OK Google, and use a long press on the Speak Key as the trigger. You have to disable Bixby in order for Google Assistant to be the default voice engine.
Meross is the name of the device attached to my garage door, and this is what it looks like: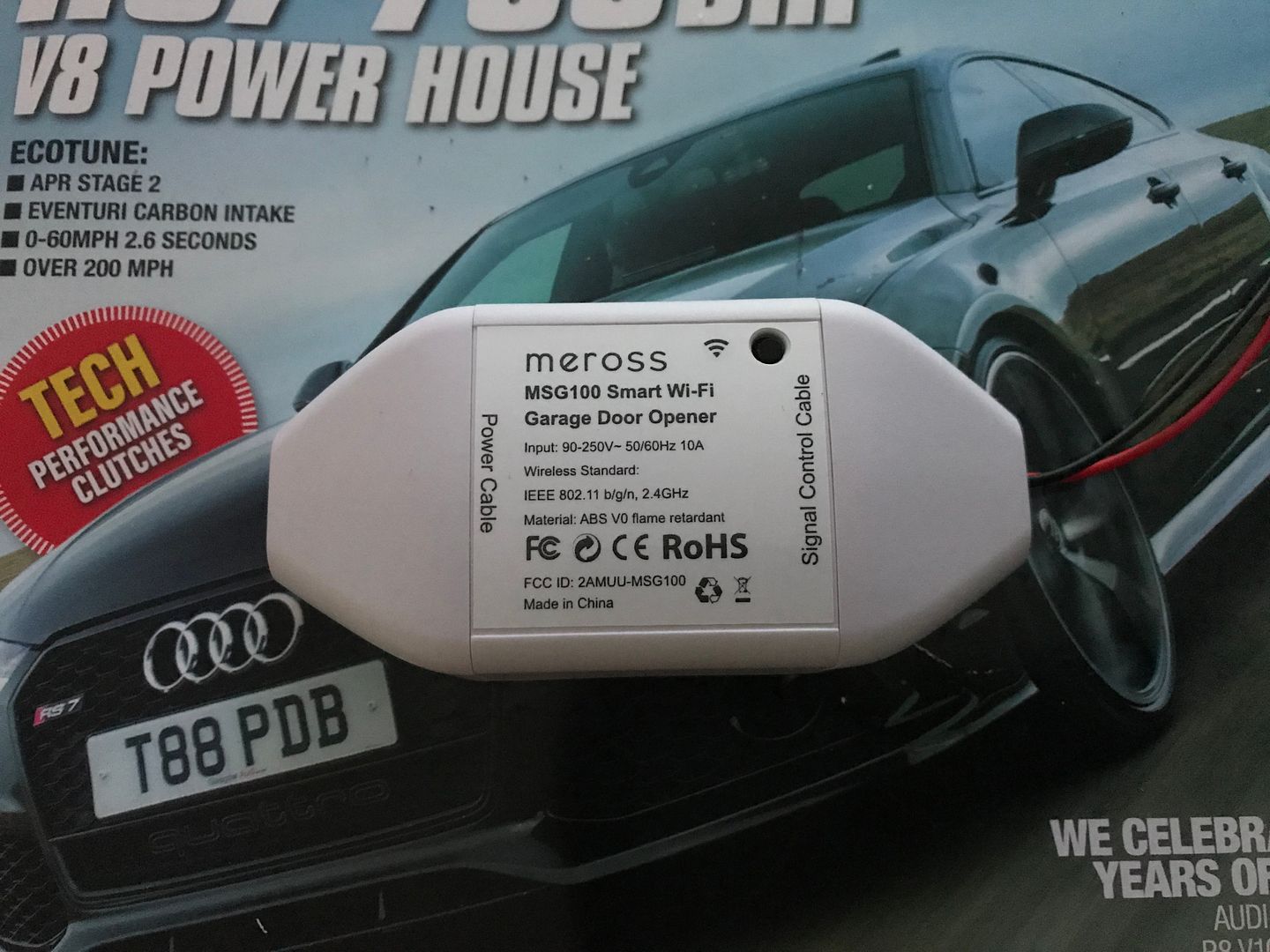 You can Google them for info, and I purchased from Amazon.
And here it is on action....
And yes, this is (unfortunately) a normal sized garage in the UK. My 7 just fits in