I own Pacific German's first (and best) Audi RS5 that Shawn put together. I believe they still have a 2014 RS5 and I know they acquired a 2017 R8 (non-Plus) which they worked their magic on. I saw a few writeups on their car which received an ECU tune and a host of goodies. Well since then they added a VF-800 package (supercharger).
I actually came across it while researching Syvecs and the Bosch MED17 ECU (strange, I know).
And it's for sale.
I'm sure they have their eye on a new 2019.
So I'm thinking...it would make a very nice garage mate to the RS5, no? I'd have to move all of my woodworking equipment, kayaks, tools, lawn care products, useless boxes and things I generally haven't touched in a decade out of the third bay andinto the driveway. Or make my wife park her car outside. There's a good chance she'd probably leave me too, possibly taking the house with her.
But still...THIS.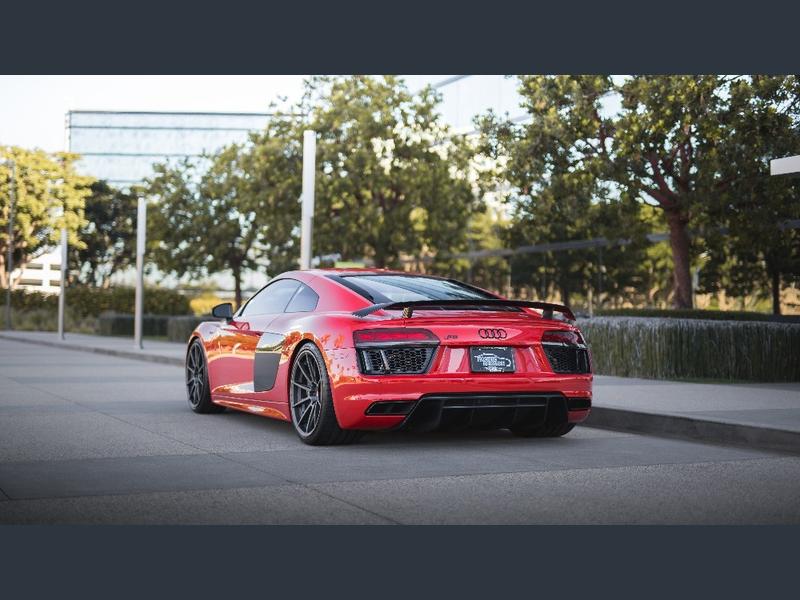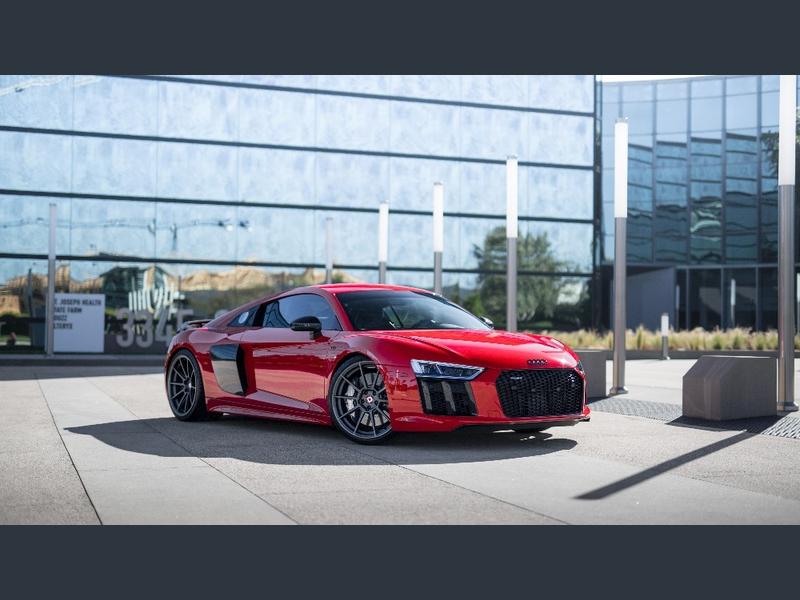 https://www.autotrader.com/cars-for-...ckType=listing
805 HP SUPERCHARGED! Sub 2.4 second zero to 60 time
VF ENGINEERING VF800 SUPERCHARGER KIT
2017 R8 (non plus model)
Dynamite Red Metallic
Every option:
Carbon Ceramic Brakes,
Diamond Stitched Seats,
Red Contrast Stitching,
Full Carbon Package
Virtual Cockpit
Dynamic Steering
Full Leather
Bang and Oulfsen
Privately owned by Pacific Geman in Laguna Hills.
All enhancements conducted in house by Pacific German.
2017 Feature Build Shop Car
Sticker was $193.5 with all options
Factory Carbon Spoiler
Factory Carbon Mirror Caps
Factory Gloss Black Badges
Factory Black Optics Grille
Factory V10 Plus Steernig Wheel
KW HAS Coil Over Sleeves (Height adjsutable coil over suspension)
Tubi Style Stainless Steel Exhaust
Klassen Forged Wheels 20x12 &20x9 Matte Grey
Michelin Pilot Super Sport Tires
USP Motorsports Stainless Brake Lines
Xpel Paint Protection
Suntek Ceramic Window Tint
Gtechniq Crystal Serum Paint Sealant
VF800 Supercharger System, featuring Eaton TVS2300 supercharger
Color Matched Running Lights
Black Powder Coat Exhaust Finishers
Brembo Racing Brake Fluid
Full Corner Balance / Alignment with Factory Shims
New Front and Rear Disc Brake Pads
Well over $65k in upgrades and enhancements, not including tax or labor!
NEVER TRACKED, NEVER RACED. With a zero to 60 time of barely 2.4 seconds few cars will ever be able to keep up. Zero reliability issues, daily driven. Flawless in and out.
Am I a bad man?
I'm going to go wash and wax the RS5 and burn off some energy.