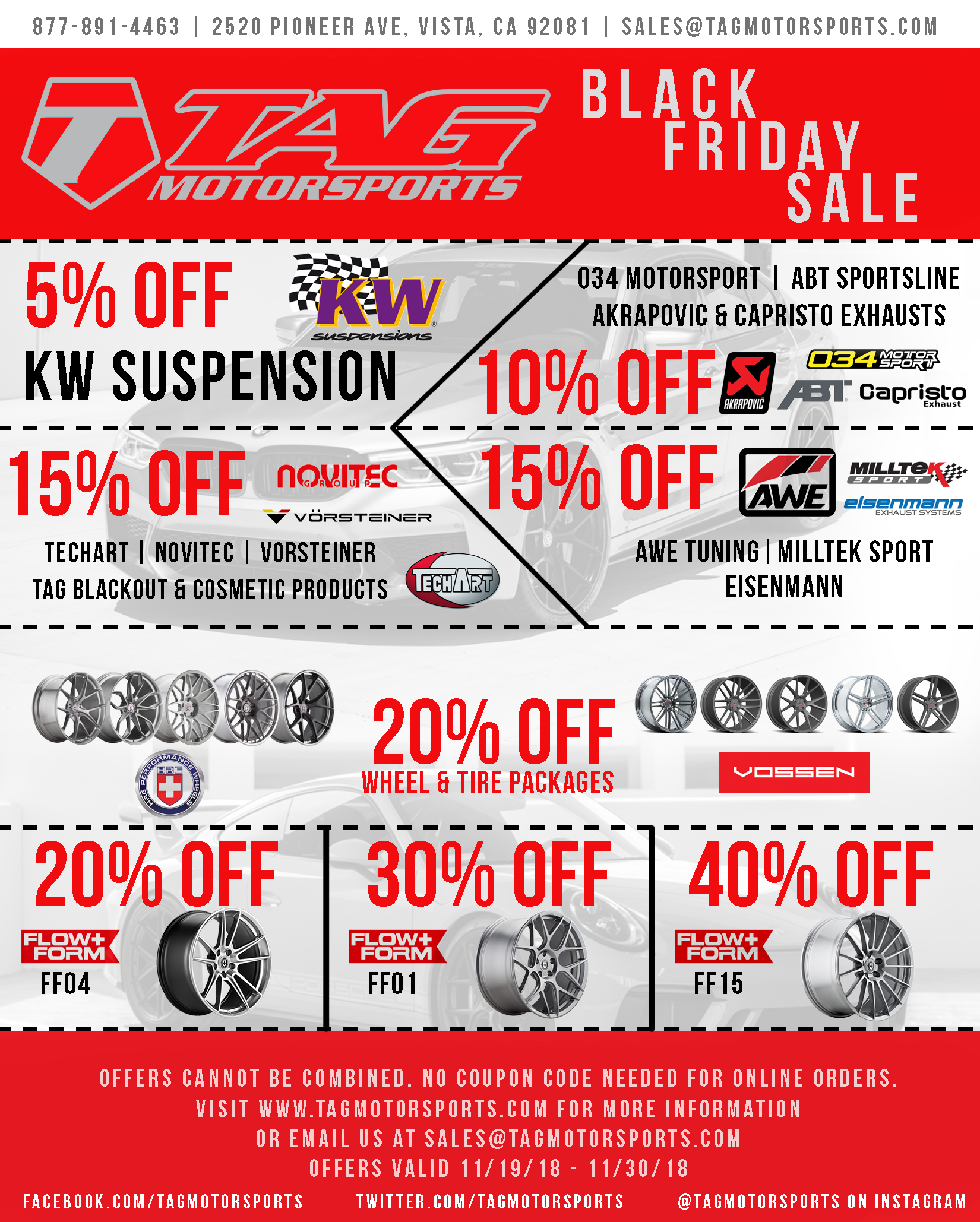 TAG MOTORSPORTS BIGGEST BLACK FRIDAY EVENT YET!!
Check out our website and do a search by your vehicle, or click the link below if you are looking for products from a specific brand. Not sure which exhaust to choose, or whatís the best wheel/tire fitment for your needs? If you donít find what youíre looking for on our website? We can figure it out or find it for you!
Call, e-mail, or private message us!
Vorsteiner Products
AWE Tuning Products
HRE Flowform Wheels
Vossen Wheels
ABT Sportline Products
034 Motorsport Products
If you have any questions feel free to contact us
HERE