Just received a flyer in the mail for our new Audi dealership. Working at local public utility, I knew it was coming before the ground broke. Imagine my surprise when they sent the flyer stating that they're ready.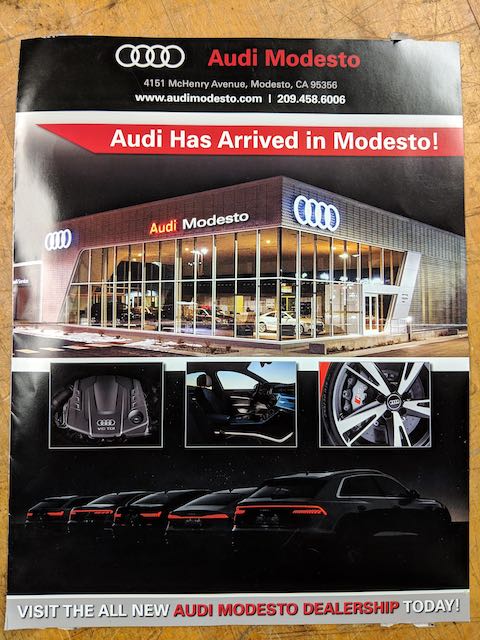 So I my daughter and I set off to take a look. This is what I found.....
There were cars on the lot already and security guard watching over them. Guess we'll just have to wait.
I do wonder about their brochure though, as it shows a V6 TDI engine on there also. Having owned a diesel previously to my A6, I loved it, but can I trust them?