After a few years of owning my A3, I had started to notice that condensation would develop in the headlight housings. Nothing all that severe, but a little unsightly. It would be noticeable after a heavy rain. I learned that this is a common trait with this style headlight design. My passenger side headlight would end up with a little more condensation than the driver's side, but it usually took just another day to clear up.
Recently, this changed. I don't know what could have caused it. The only thing that comes to mind is that I had my A/C system completely replaced, which required removing the front bumper. This was all handled by a local shop that I trust and they did a great job on the A/C. But now I'm wondering if maybe they screwed something up with the passenger headlight, because now I'm seeing an abnormally high amount of condensation. We had a couple of rainy days recently... but now on the 3rd day after that, my driver's headlight is totally clear but the passenger headlight is showing noticeable condensation still lingering.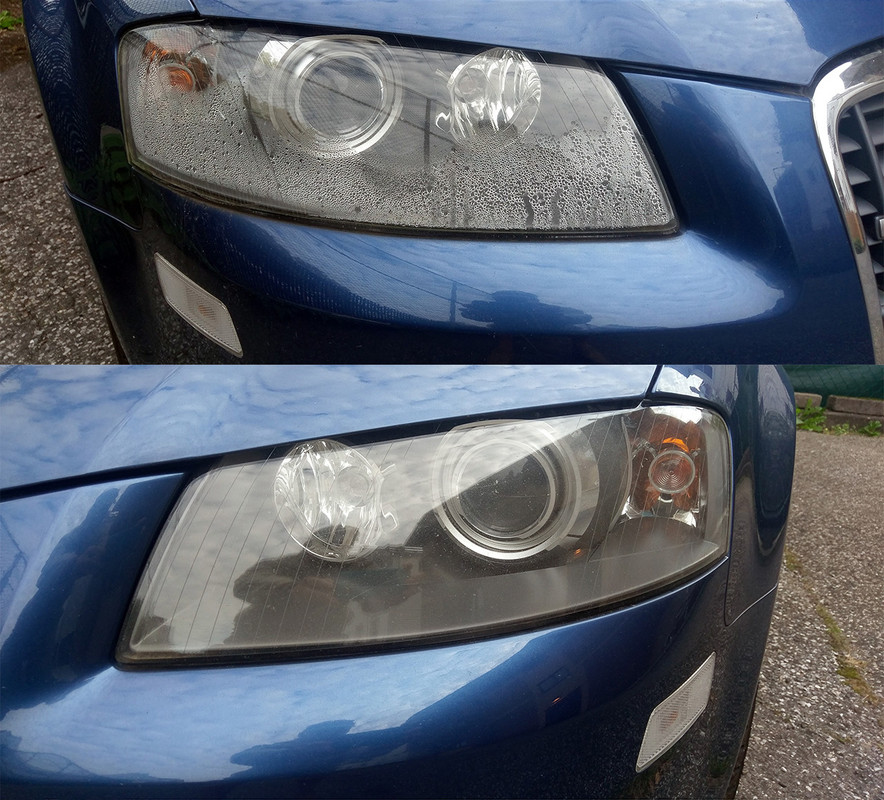 Any ideas as to what I can do about this?