Does anybody know the factory specs for the radial rotor and driven rotor tip clearances for the oil pump?
I have two pumps. One is worn visually more than the other and the rotor is scored, another seems to be in a bit better shape but I want to ensure that the clearances are right and I don't have to spend another ~280 on a new pump.
This is a photo of the driven rotor (the worse out of two).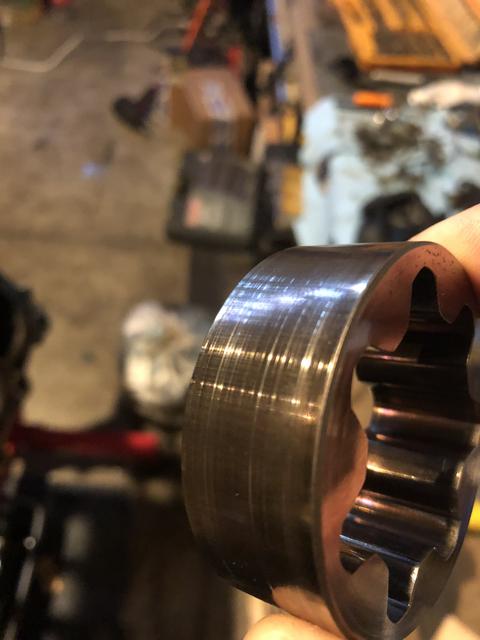 Toyota specs their pumps for 0.10-0.16mm, max 0.2mm radial and 0.04-0.16mm, max 0.2mm for the tip clearances. ELSA does not seem to have any info on that and couldn't find anything in google. If I can't find audi factory specs, will probably use the the toyota's numbers at least for the reference.