Some of you will have already seen some talk of this or even spoken with me about parts, but I figured it would be cool to have a thread to track my progress on as well as share with the rest of the RS4 Community.
A little about myself, I've been a VAG enthusiast for a very long time now with a long list of previous cars that I have modified and enjoyed to the fullest. Like many in this forum I tend towards looking for the lower mileage, 1 owner example cars that really exemplify enthusiast ownership, but for this build I decided to go a different direction. I decided to see if I could do a somewhat budget RS4 build and still come out of it with something I can drive and enjoy.
Fast forward to March of this year, another RS4 member here sent me along an ad from Denver craigslist for a couple of Daytona grey RS4's that had been wrecked that were for sale. One had a small hit on the front while the other was hit in the rear. The cars had almost identical mileage and mirror option lists, hence we started calling them the twins. I spoke with the owner and was given the story of how he ended up with 2 identical cars. Long story short his original plan involved buying one car as he was going to have the driveline swapped into his B7 S4 avant. Right after he bought the first wreck he rolled his S4 coming back from Aspen, the avant was a write off so he secured a second RS4 with the thought of making 1 from 2. He quickly lost interest as he is an older gentleman with means and decided if he wanted an RS4 that bad he would just buy one.
A deal was struck and after some paperwork issues that needed to be dealt with I decided to drive down and pick up the cars and bring them back to Canada myself. My wife and I hopped into the truck and headed down to meet up with the owner and grab the cars and make the long trek back to Canada with them.
So the plan was to part one of the cars out and rebuild one of the other cars with the parts from the other. I will let some of the pictures do the talking now and update this as I go.
My 18 foot car trailer was not going to cut it, but the best I could find locally was a 28 foot ball hitch trailer. It wasn't the 34 foot gooseneck I wanted, but it would have to do. Should be interesting getting two cars 15 feet long on a 28 foot trailer.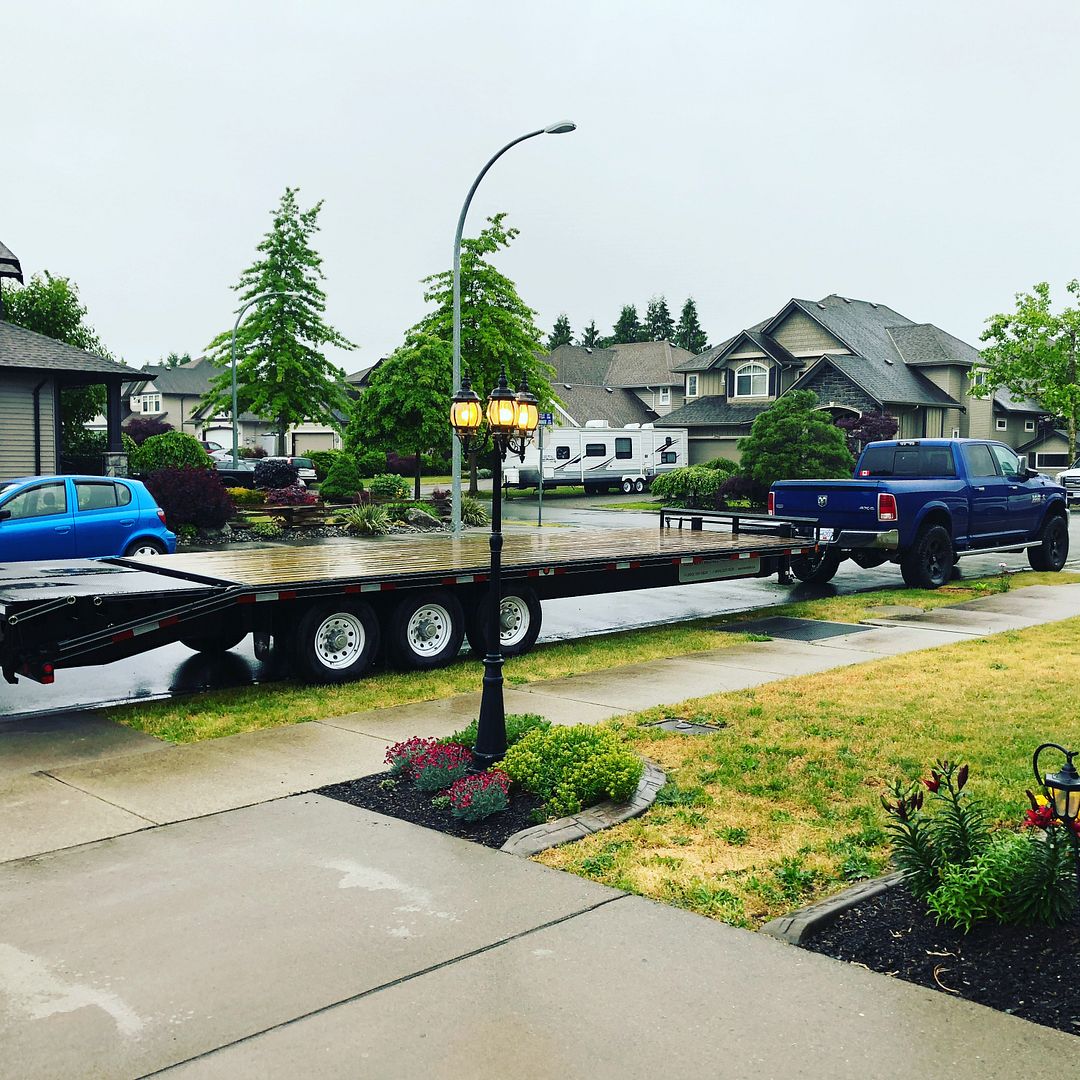 Lets roll, only 21.5 hours of driving left to go
A few stops in BFN over a couple days and much of it looked the same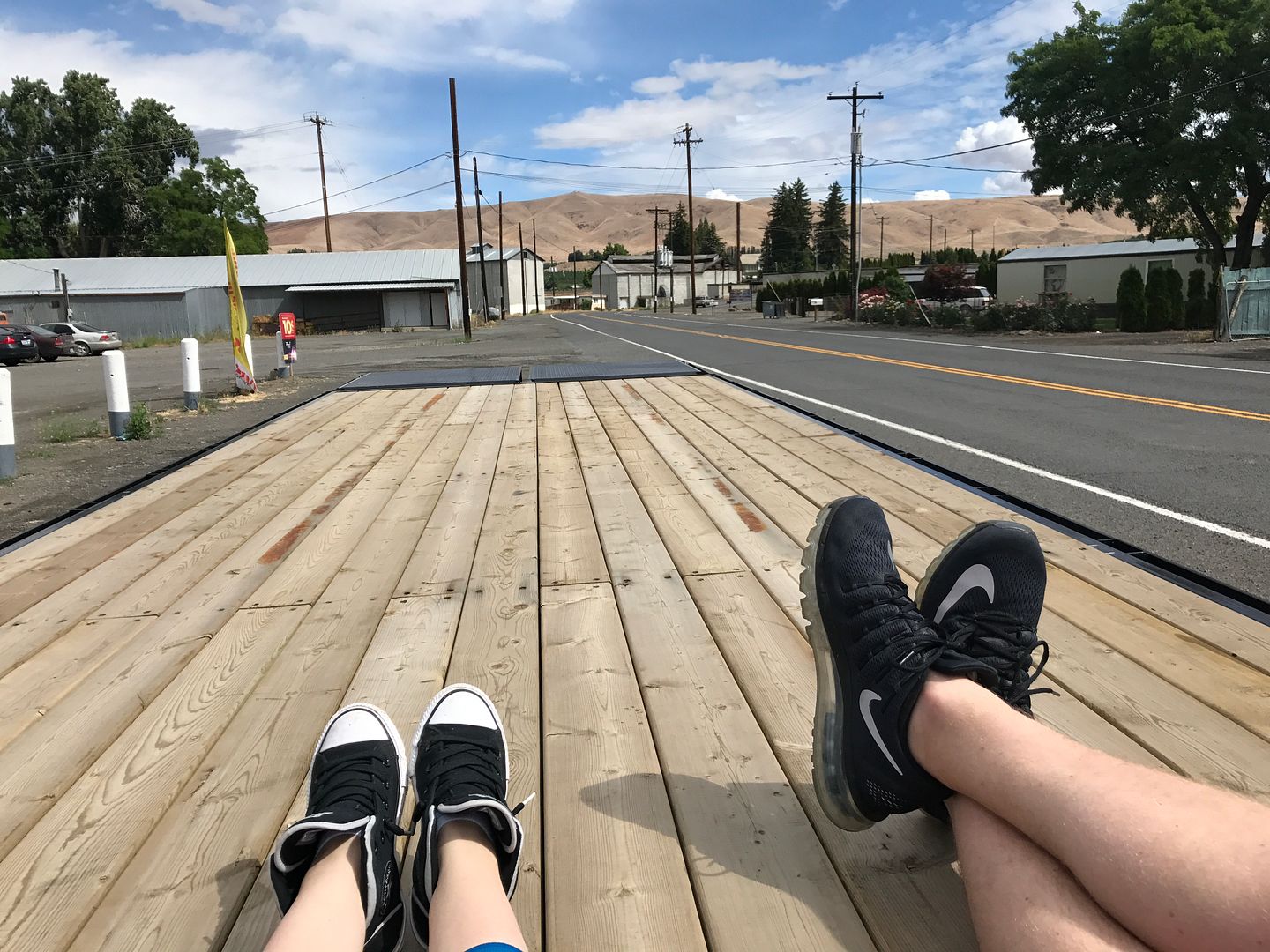 Finally arrived in Colorado and it was time to load up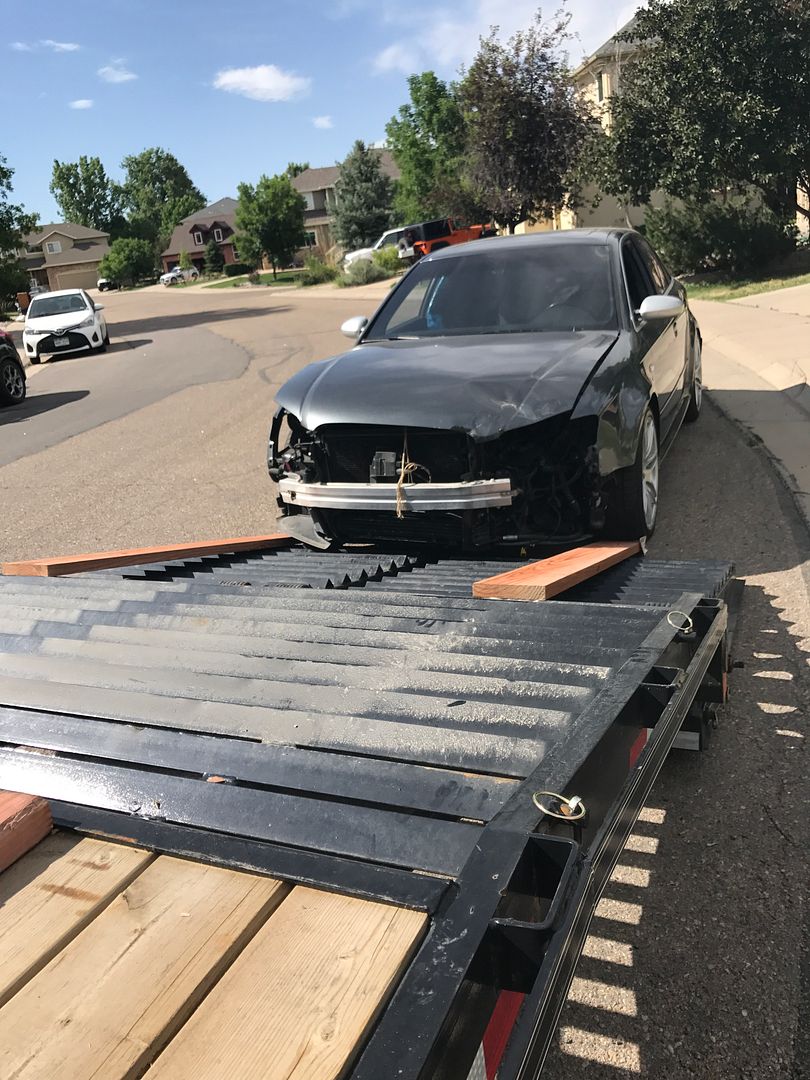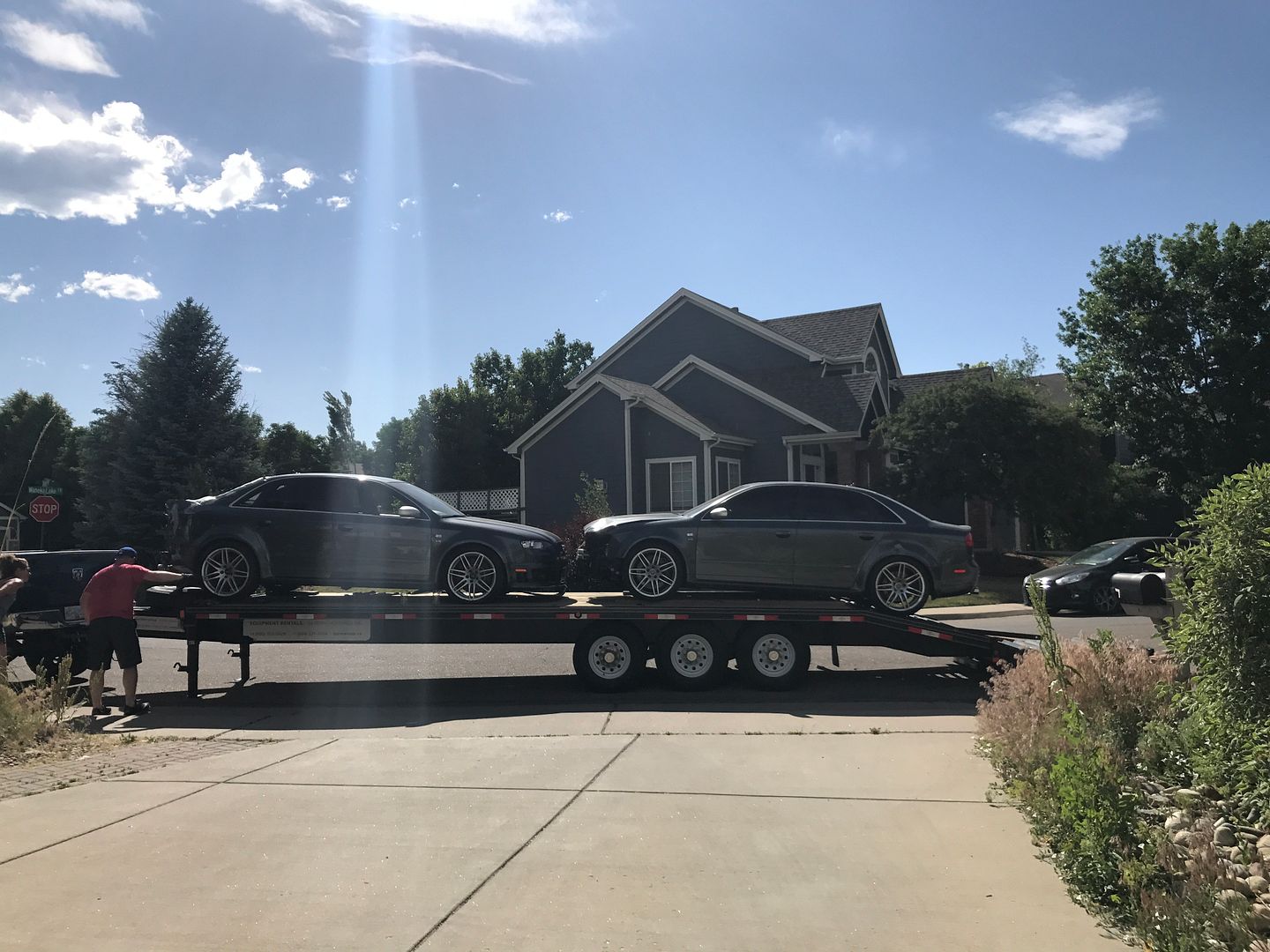 It was a tight squeeze but we made them fit
Unfortunately because of the length restrictions I had to put a lot more weight on the tongue than I wanted to, but all things considered the truck did well all the way home.
Made a lot of stops for fuel on the way back
But after 49 hours of driving over 3.5 days we made it home with the twins.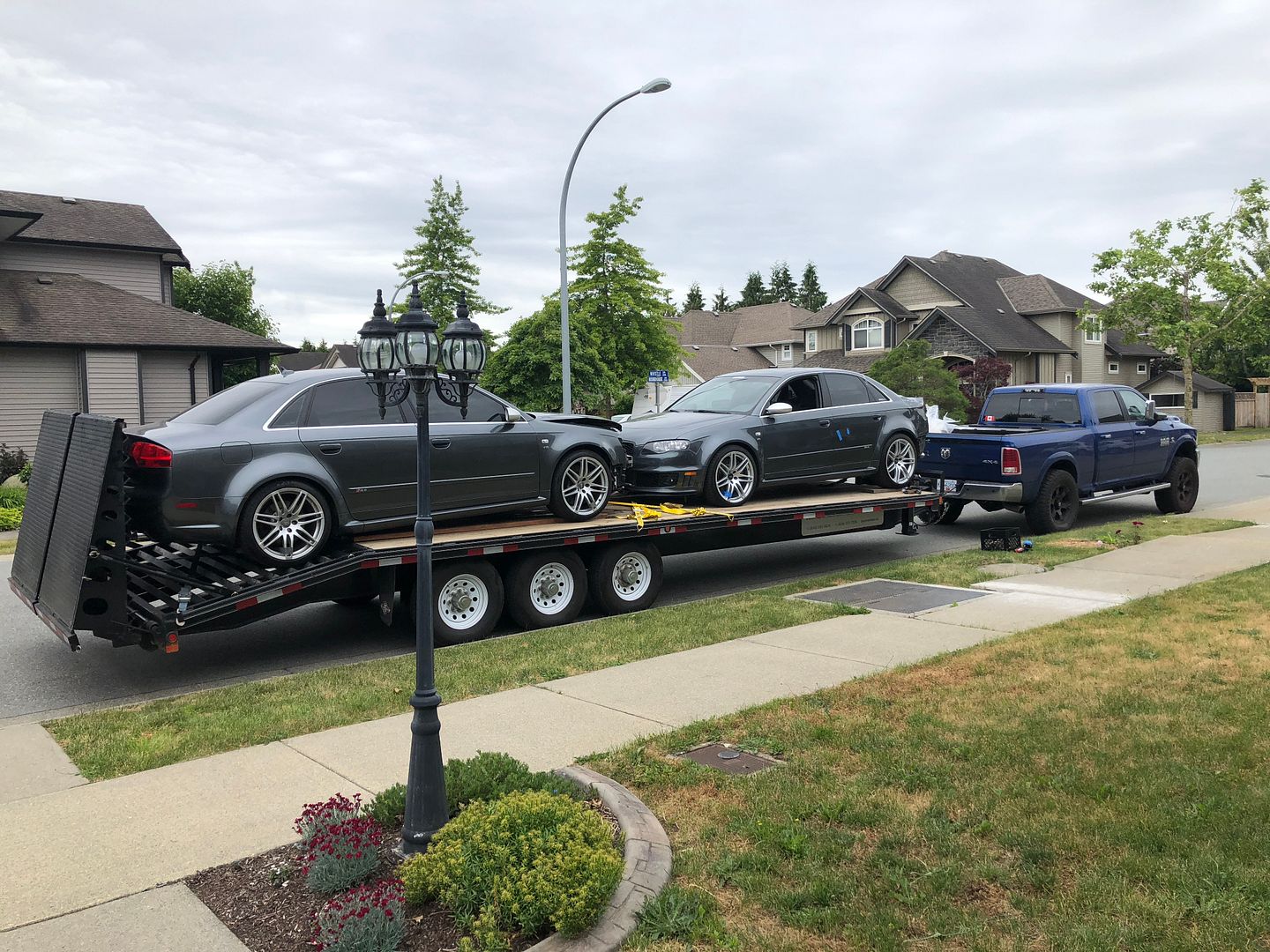 How the car looked once I unloaded it into the driveway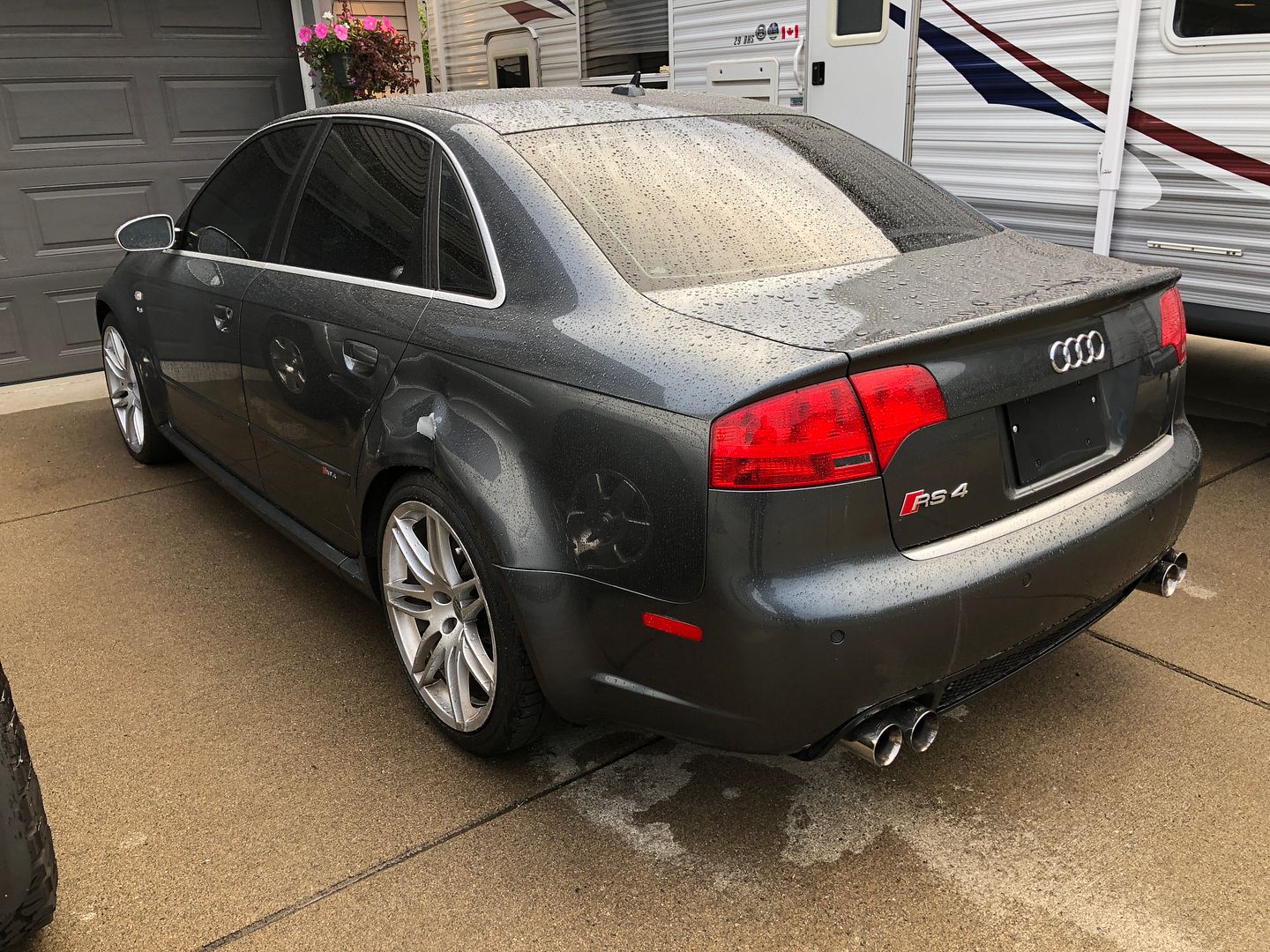 This is currently how the car sits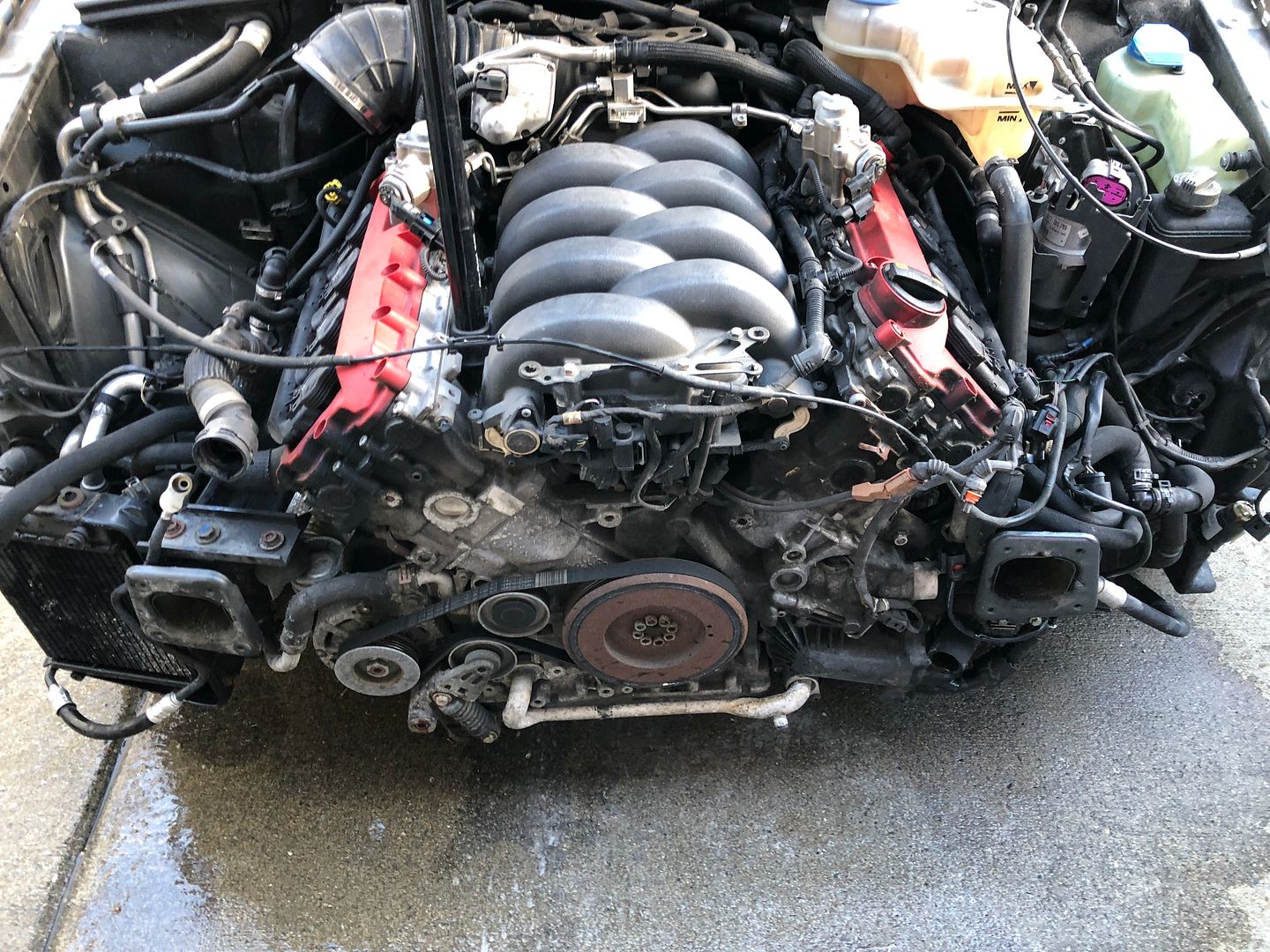 So up next the engine will come out and be refreshed and the car will make its way to the body shop for repairs. I have been collecting parts for it as well as taking parts off the donor car so I'm fairly certain all the parts needed have been either bought or secured now. Once I make more steps with the process I will update the thread more.