Items removed from this thread as they sell!
Changed my setup again, so these are parts taken off the car, stuff I ended up not using (needing) for my setup, and stuff simply laying around collecting dust.
-Used (for testing, less than 1000 miles) 3" Vibrant Short Air Filter: $50 shipped
-TM Tuning AFPR (2 to 5+ bar, will be sent set at 4bar), ATP Fuel Rail w/ATP Adapter for Stock (or stock like) FPR: $225 shipped (not trying to separate, beat up a bit, but seals and I ran it for a few years now. decent weekend project to clean up and paint before placing onto your car. I suggest you keep it sealed the way it is and not take it apart. total bitch to make leak free with npt threads)
-034MS Small Port Phelonic Spacer w/bolts: $40 shipped
-Ebay Billet Injector Cups (poor design IMO, due to being catered for the stock rail and injectors. not really designed for aftermarket injectors. most likely can be used with aftermarket injectors with stock rail...but not aftermarket high fuel rails with aftermarket injectors.): $20 shipped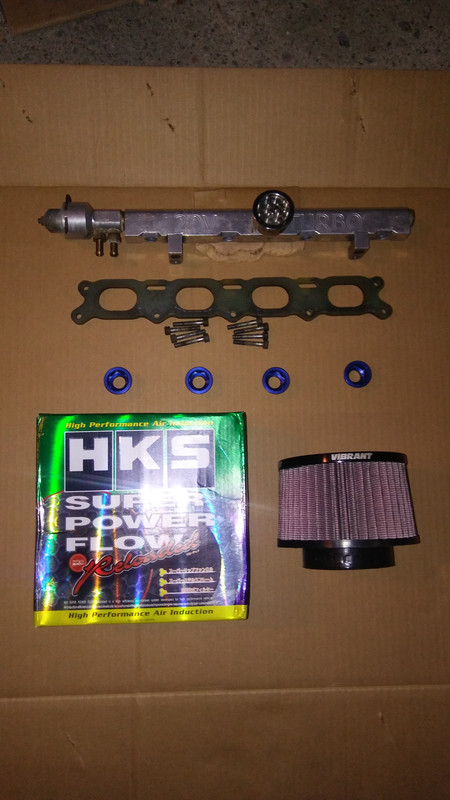 -Brand New ProSport Evo Digital Fuel Pressure Gauge: $90 shipped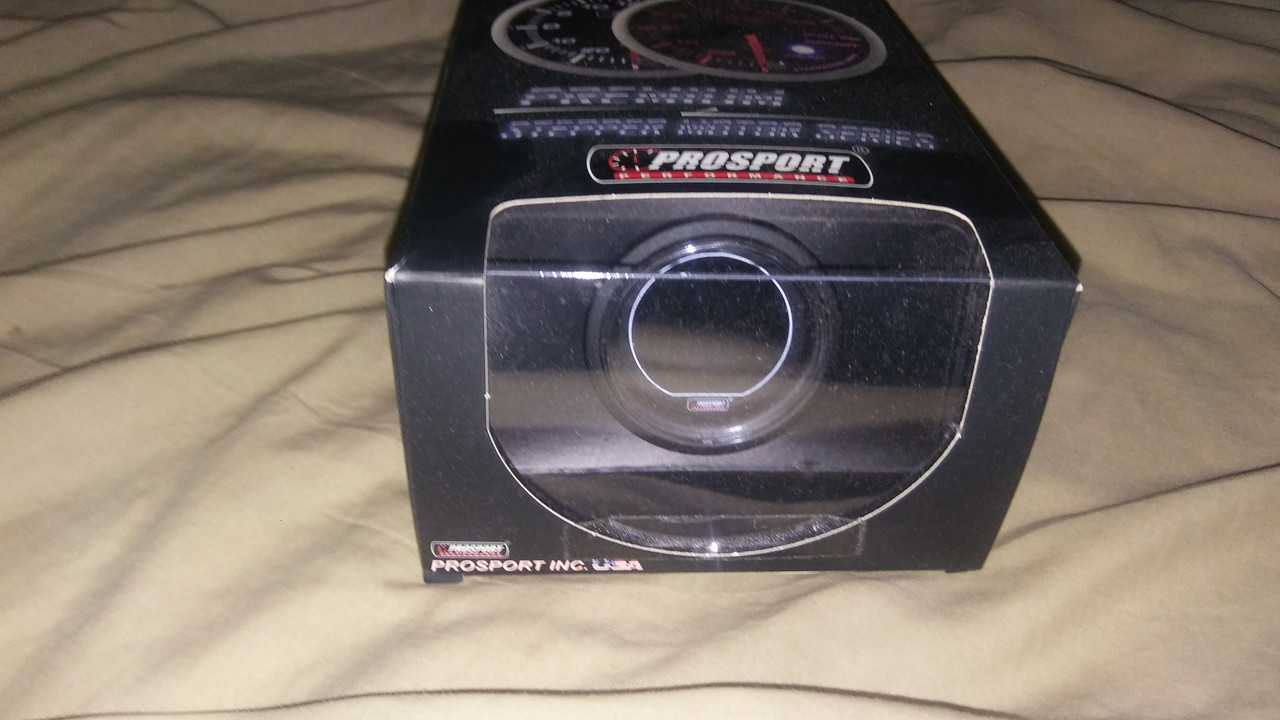 -Brand New Fuelab 75 micron mesh fuel pump filter (works with most pumps like Bosch 044, Bosch 040, Walbro 255, etc): $50 shipped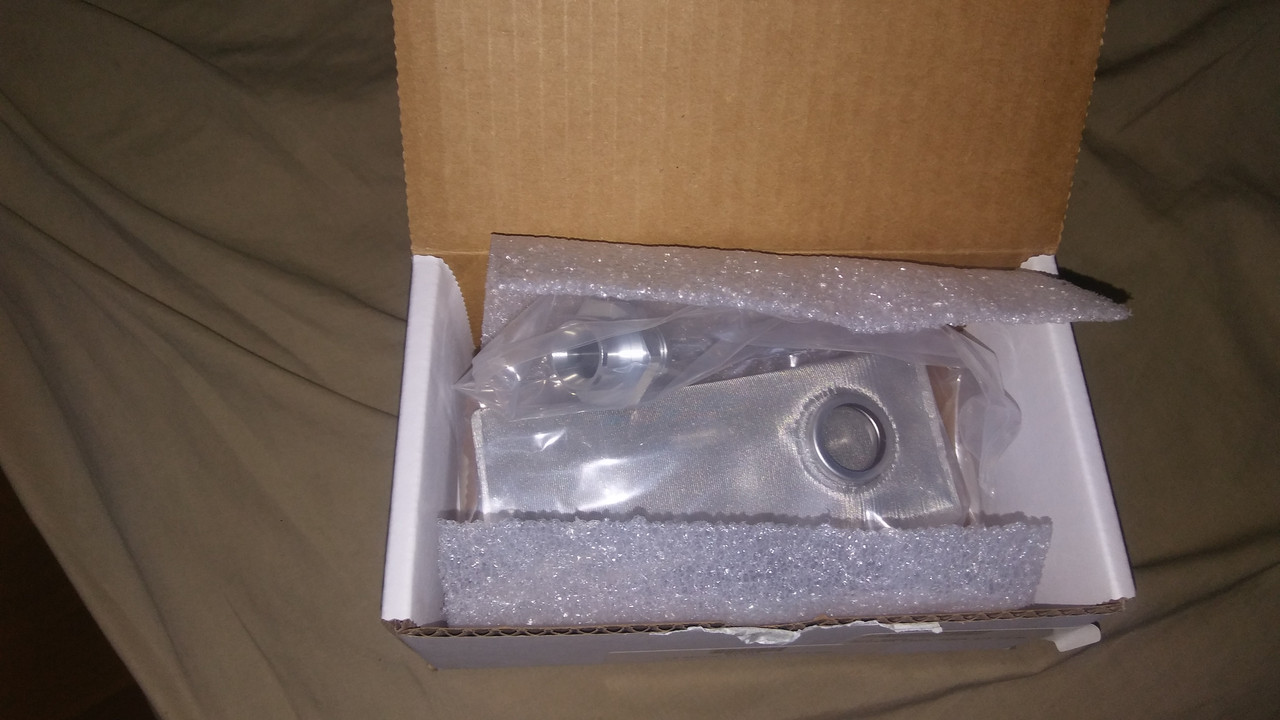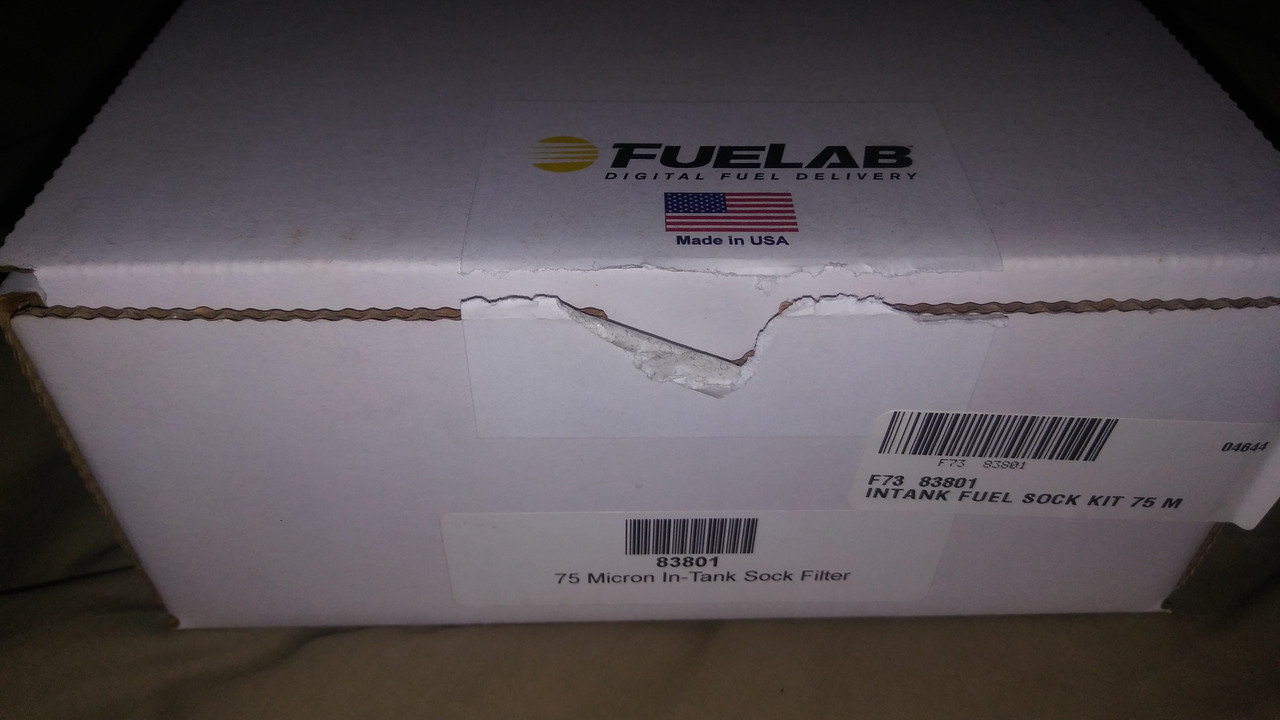 -Leftovers from ebay 2.25" and 2.5" intercooler piping kits with clamps. Let me know what size and angle pipes you need, along with t-bolt clamps. Prices will vary depending what you need.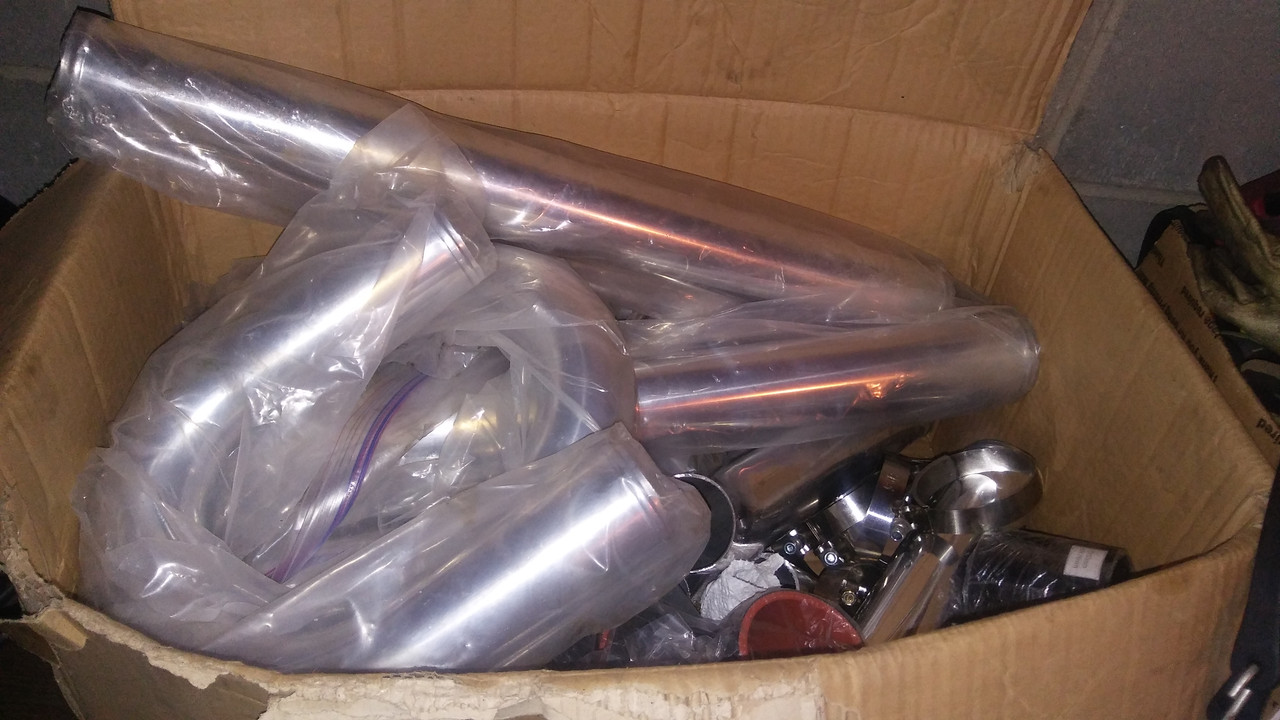 I accept paypal, paypal fees included in pricing, and prices are for the US Continental 48 States. PM me with any questions, as I am not active on the boards much anymore. PMs go to my email, so don't expect a response unless you PM me. I'll check this thread every now and then though, but a PM will yield a quicker response.