Hi,
I removed PCV under supercharger. I am waiting for new from dealer, but i have some problem. On many pictures from internet guys have oil valve (
https://www.drive2.ru/l/9799211/
)
059103175F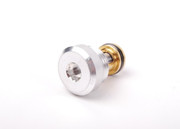 Is that possible that i have just simple BOLT??????? i cant find it in etka (audi a6 c7 3.0TFSI CGXB 2012year)
Please refer to pictures.