Hello Gents,
We've seen a fair amount of chatter about brake pad compounds here, on Facebook groups, etc. We have some excellent pad solutions for the TTRS and RS3 that are extremely popular in the other markets we service. We have excellent options for both road and track use. Ferodo pads tend to be a bit gentler on discs than competing brands, they last a long time, and they typically don't have vibration and judder issues that can be problematic with other brands. Currently, the DS1.11 is one of the most popular track compounds in the 991 GT3 market.
Who is Ferodo
Founded in England in 1897, Ferodo was actually the first company in the world to be entirely dedicated to the design and manufacture of friction products! Ferodo pads are original equipment on many of the world's most popular sports cars and sedans, and are used around the globe by many of the top teams in motorsport. Ferodo is now a subsidiary of Federal Mogul, based in Mondovi Italy. You can
see more on Ferodo's history and accomplishments here
.
As with AP Racing, Essex is the exclusive importer and distributor for Ferodo Racing brake pads. The two primary compounds that we currently have on offer for the 991 GT3 are the DS2500 and the DS1.11.
DS2500 (Ferodo compound code H)
The DS2500 is currently one of the best hybrid light-duty track/street pads on the market. It features the moderately high bite and solid fade resistance of a track pad, with the relatively low dust and noise levels of a street pad. When used as a street pad, it can produce a small amount of squeal on certain vehicle platforms. During aggressive driving the DS2500 is known for its flat torque curve, which means as temperatures go up, the response through the brake pedal remains consistent. If you drive aggressively on the street, do some canyon runs, autoX, and maybe some light track duty on street tires, the DS2500 is tough to beat. The DS2500 is typically very low noise, with only a little squeak on the final roll up to a stop.
When used on fast, heavy cars on the track with race tires, pad wear rates tend to be higher than they would be on Ferodo's full track pad compounds. Under those conditions, Essex would recommend the DS1.11 on the front of the car.
Front DS2500 for TTRS and RS3: FCP1664H
Rear DS2500 for TTRS and RS3: FCP4697H

DS1.11 (Ferodo compound code W)

The DS1.11 is one of Ferodo's latest race pad offerings. It is an endurance compound designed specifically for extended heavy use on the track. The DS1.11 is known for its extremely flat torque curve, which means that as temperatures go up, the response through the brake pedal remains consistent. If you want a pad that you can thrash all day without having it burn up or fade, the DS1.11 is a great choice. We've been running these on everything from the Subaru BRZ to 700hp Corvettes. They hold up great, they're easy on the discs, and they exhibit very little vibration or judder.

Front DS1.11 for TTRS and RS3: FCP1664W
Using the two pad compounds together
One of the great things about the two pad compounds described above is that their core material composition is quite similar. As such, they form a great combo for cars that are driven on both the street and track. You can run the DS2500 on the street and sport driving, then swap in the DS1.11 for track duty. You won't have to re-bed your pads or worry about vibration or judder caused by the pad material interaction on the disc face.
Some people prefer running a slightly staggered front to rear setup, so it is perfectly fine to run the DS1.11 on the front and the DS2500 in the rear.
Where can I buy them?
Essex currently has an extensive reseller network across North America, and we sell direct to retail (see product links above). We also have a growing list of Porsche-focused resellers who I'm sure will chime in on this thread.
When can I buy them?
Available immediately on our website or through any of our resellers!
Are there any specials or discounts available?
If you sign up for our email newsletter (bottom right hand corner of
our homepage
), you will receive a coupon code for 10% of your purchase.

Are these pads compatible with carbon ceramic brake discs?
No, these pad compounds are to be used with iron brake discs.
We believe these brake solutions will provide our customers with a much more enjoyable experience vs. the OEM brake components. Please feel free to ask any questions here, or contact us privately. Thanks again.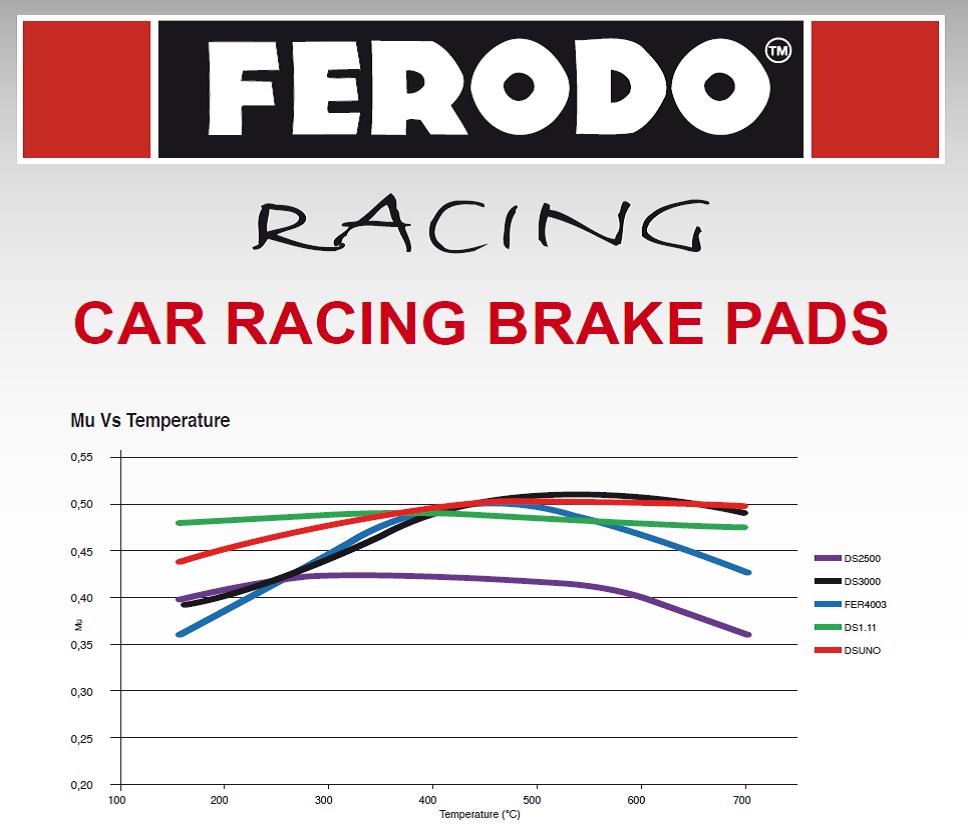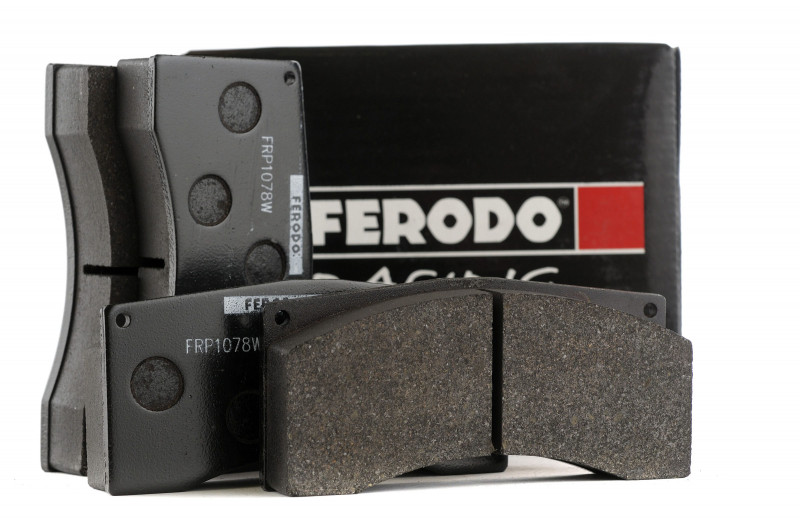 These pad shapes can be seen on the Ferodo website here:
Front=
http://ecat.ferodoracing.com/index.p...FCP1664#detail
Rear=
http://ecat.ferodoracing.com/index.p...FCP4697#detail