Spacers and extended lug bolts came in today. Pardon the terribly dirty car, but I didn't waste any time getting them installed;
Install helper;
Weak factory offsets;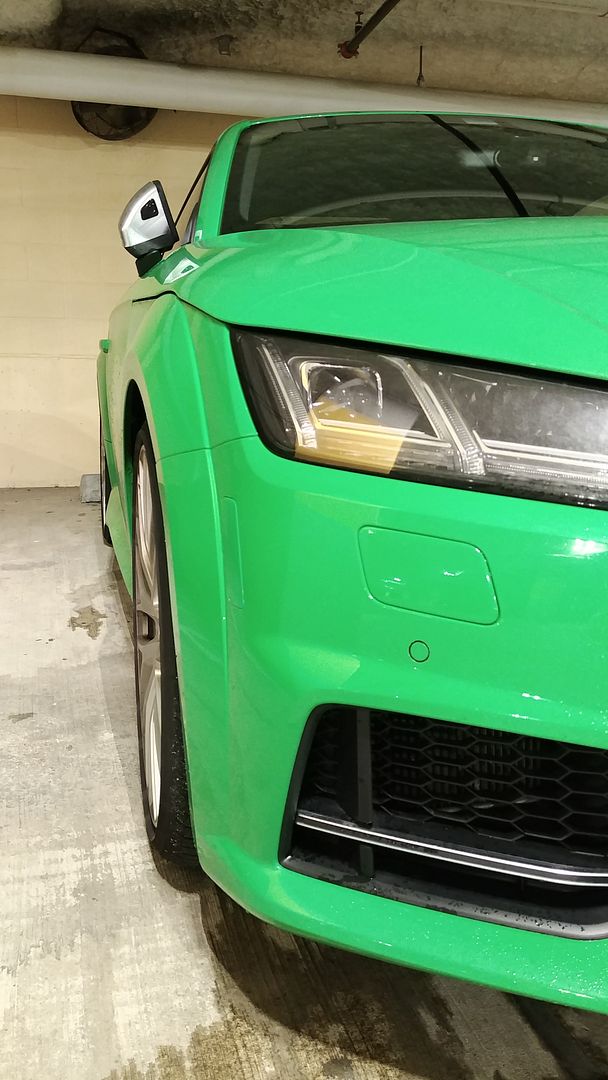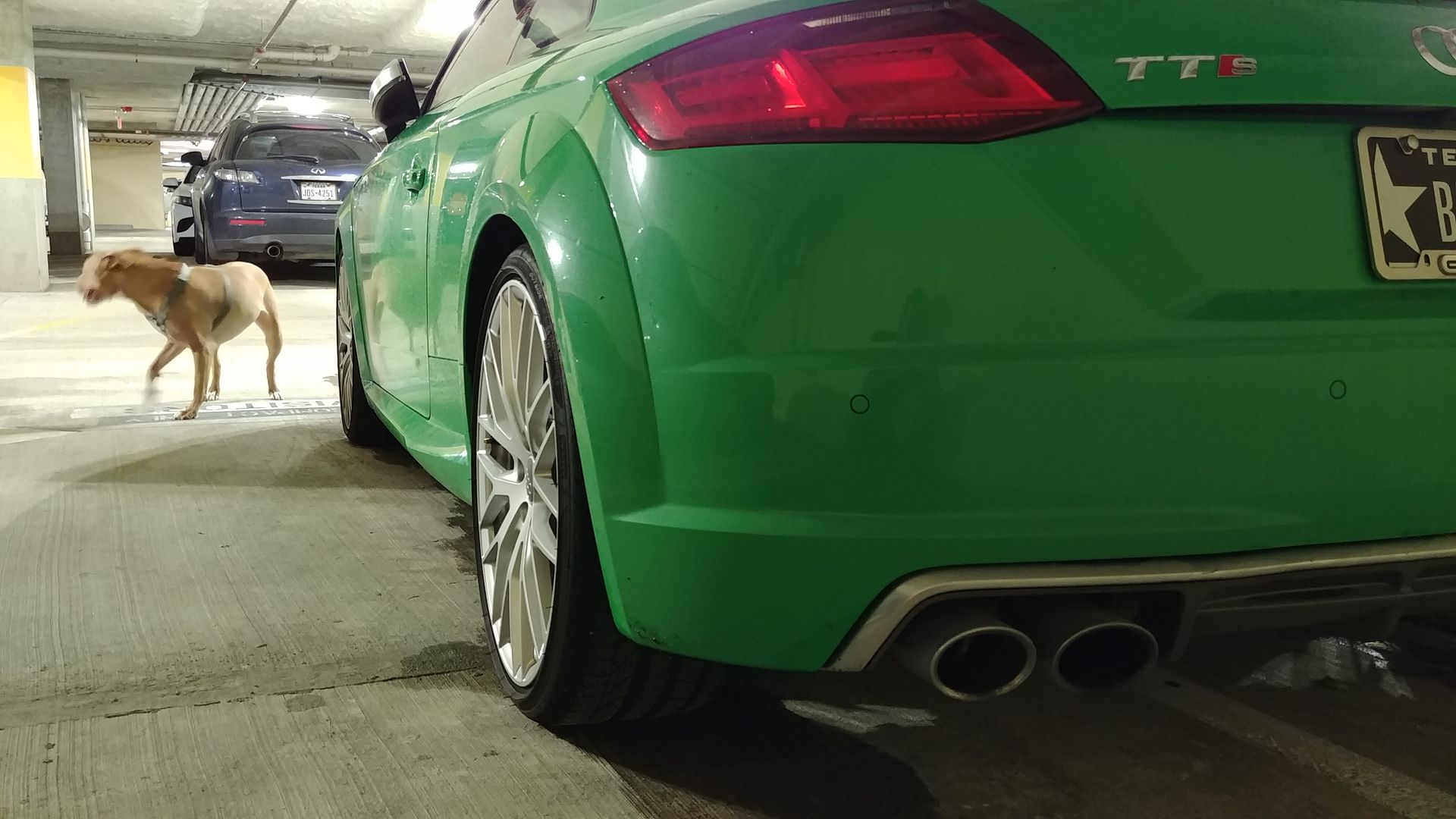 Hub and wheel centric 15mm fronts and 20mm rears;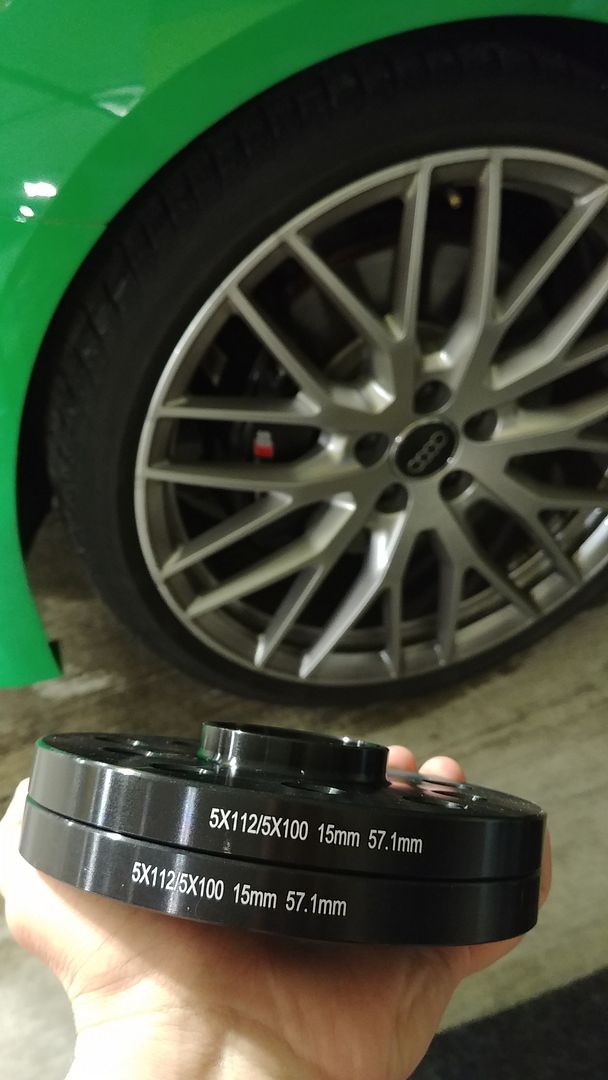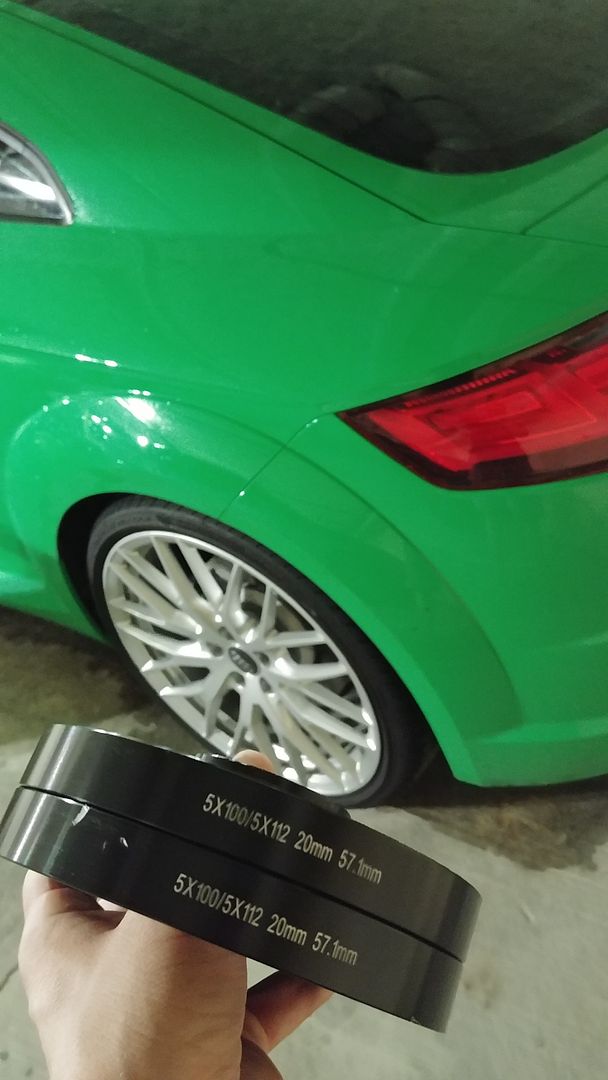 Removing wheel...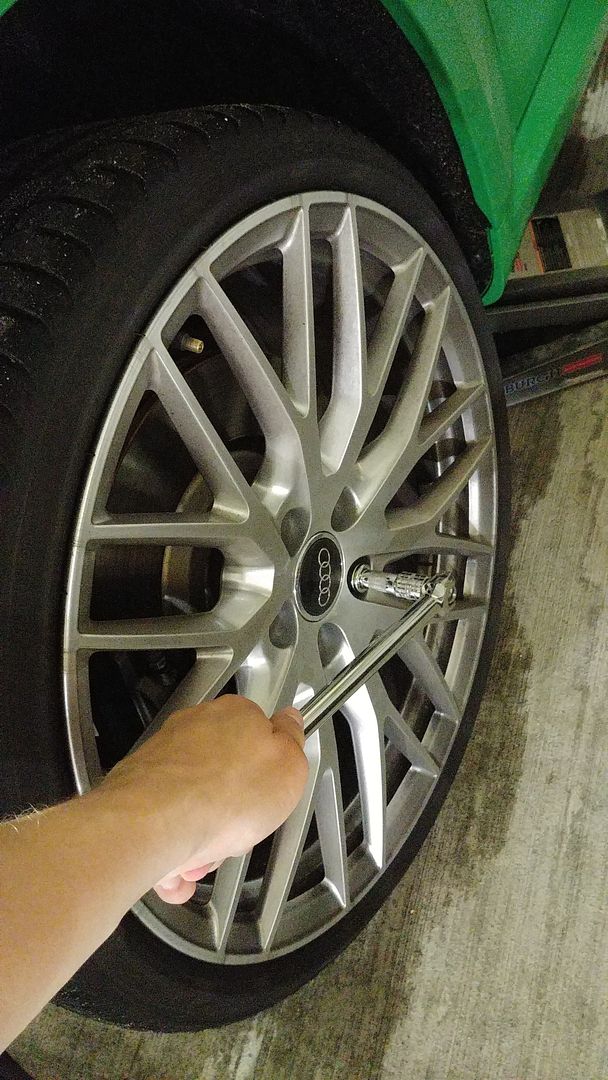 Cleaning up any surface rust on the hub and wheel mounting pad with some steel wool;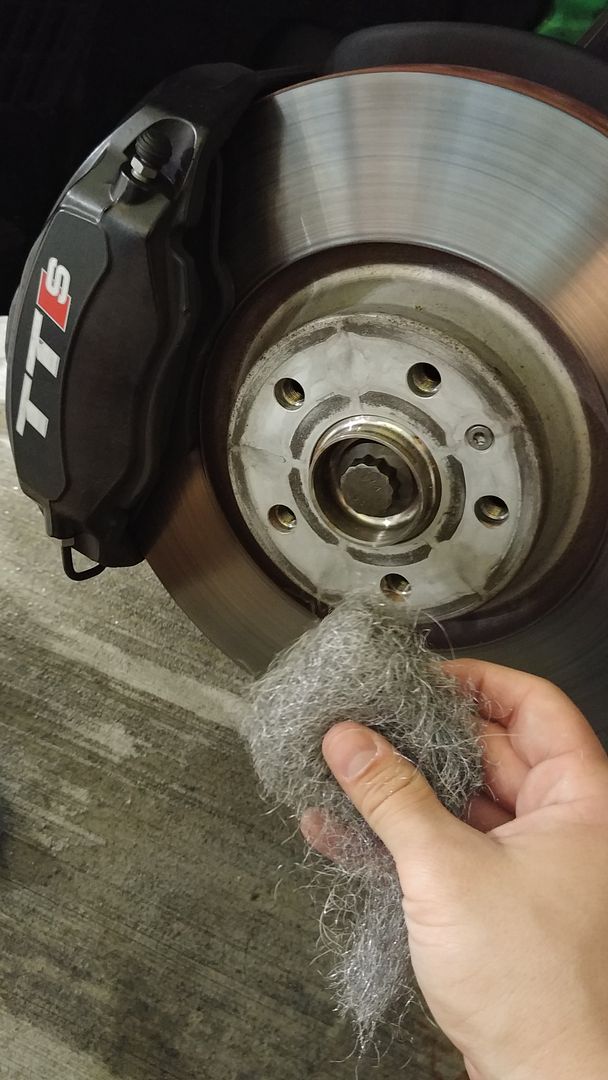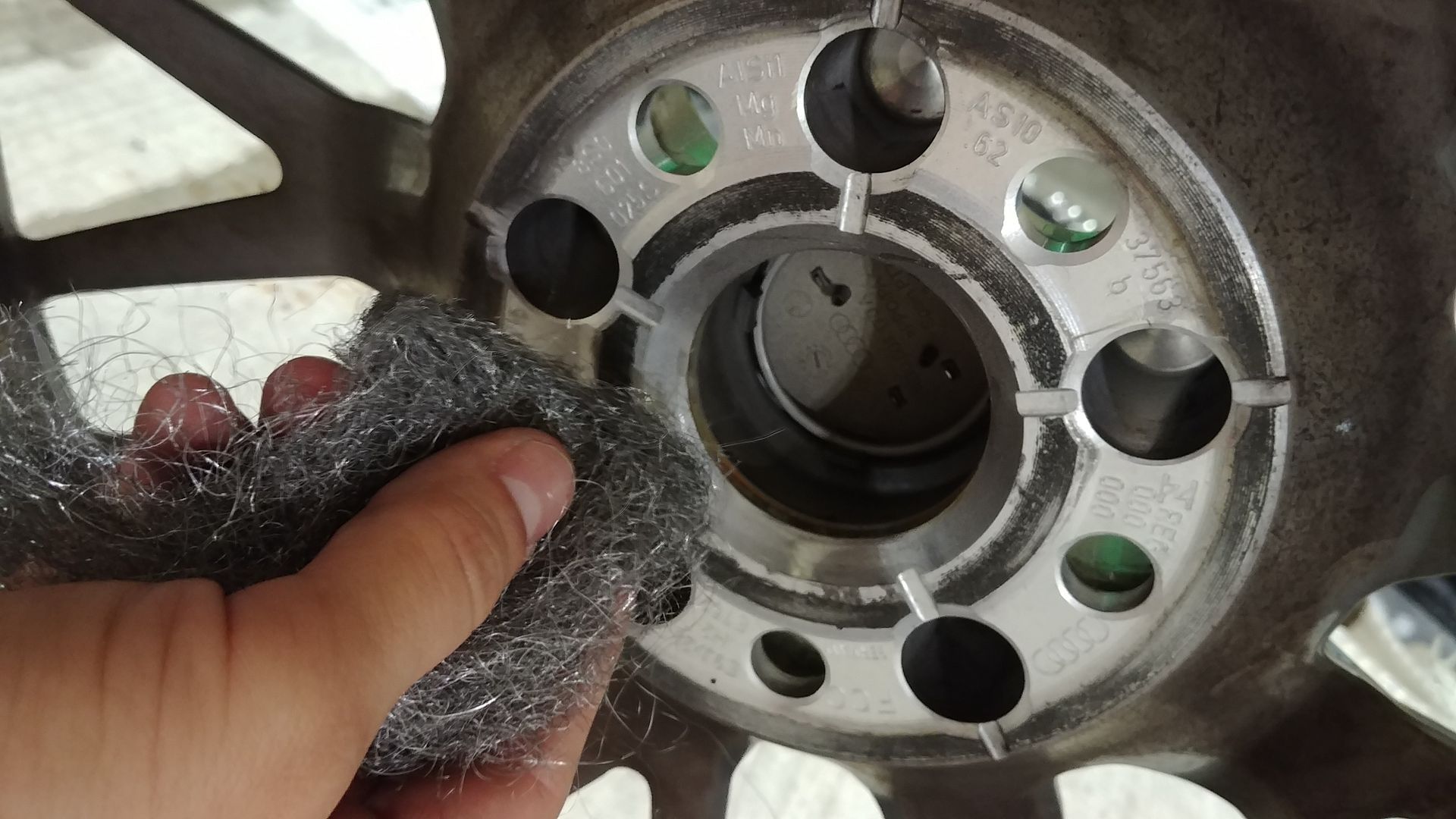 Difference between extended lug bolts and oems (both ball seat);
Fronts installed;
Moving on to the rears while admiring the front beefiness;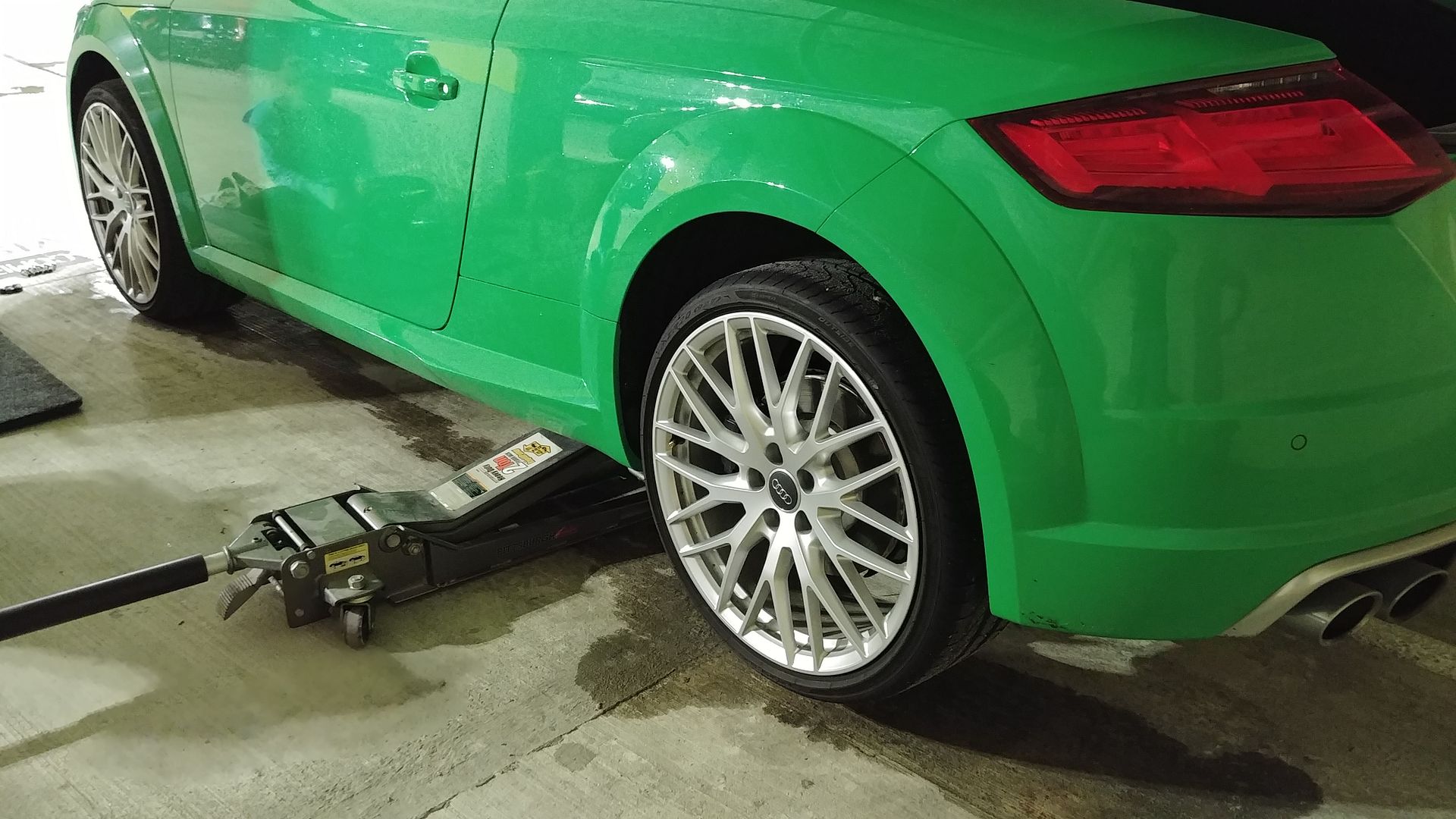 Rears installed;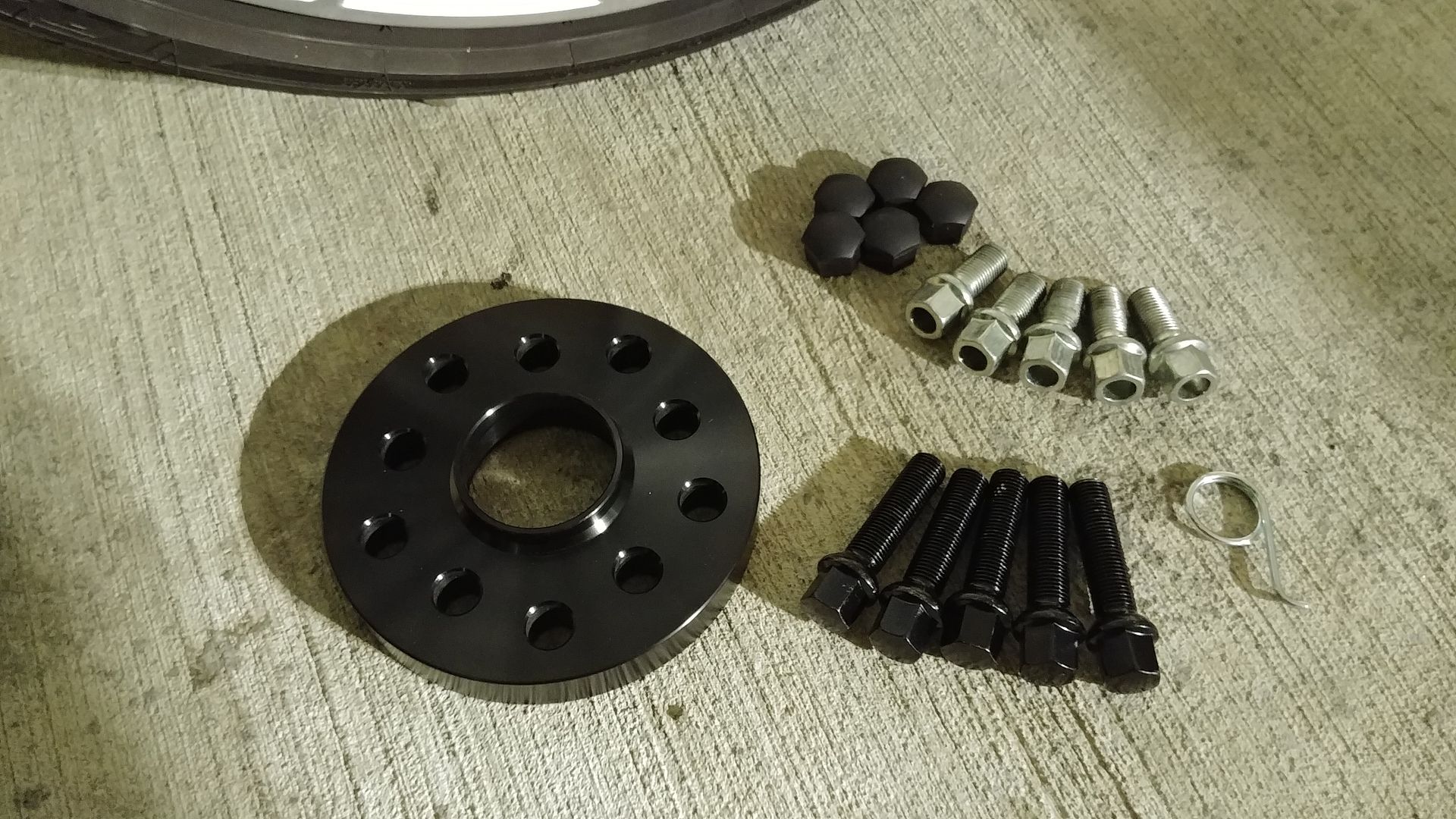 Rinse and repeat on the other side and she's sitting much better. I should be impacting my scrub radius (more positive) with spacers this aggressive so maybe that will dial some feedback into the steering. Audi tends to have a lot of negative scrub from the factory which is why the steering can feel lifeless.
Before/After;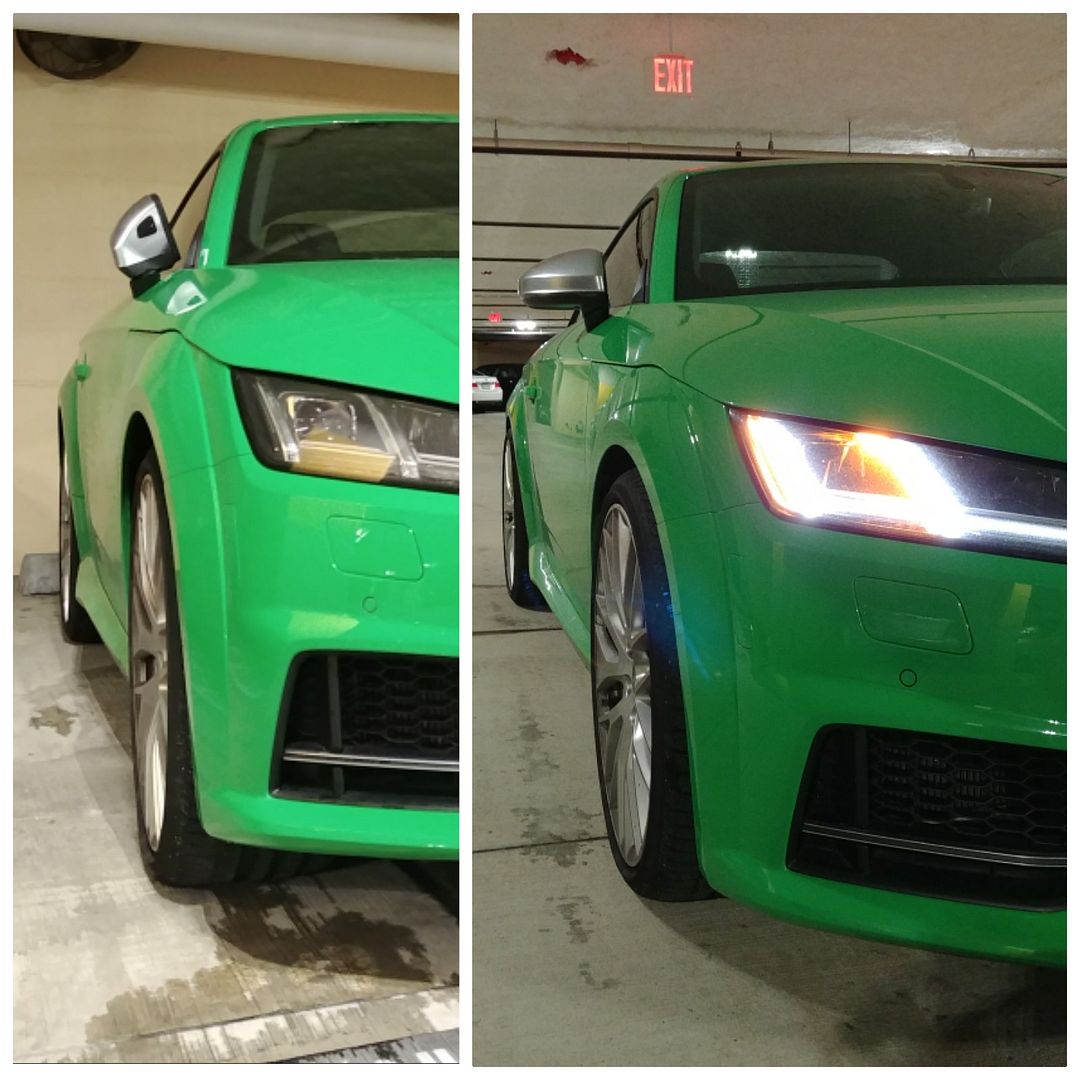 Very pleased with how it turned out, springs should be in soon and we'll be in business.