Fertan Rust Converter
Take care of that early rust problem with FERTAN Rust Converter and keep your precious car completely intact! Don't let nature take over!
Winter months keep us from enjoying our cars, especially in areas with heavy salt use on the roads.
Each time we get behind the wheel, we almost hear rust beginning in all the nooks and crannies under and around your car.
With FERTAN Rust Converter, you can stop those rust problems as they start!
The converter neutralizes rust by converting it to an inert state, halting its progression, and allows you to clean off the rusted surface easily to be prepped for further repair.
Don't let rust get you down, solve it with FERTAN Rust Converter!
Click HERE for your Fertan Rust Converter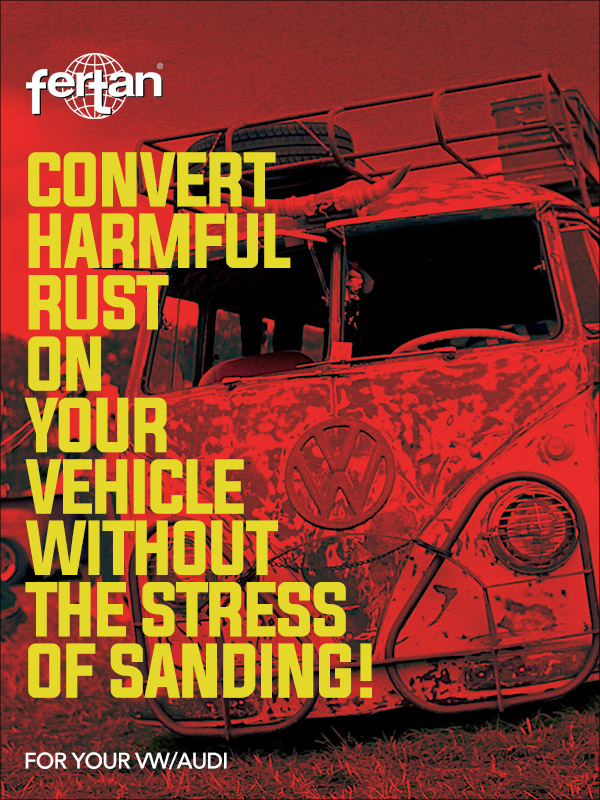 Click HERE for your Fertan Rust Converter