Audi MK1 TT 180/225HP ECS Essentials
Everything your Audi MK1 TT 1.8T needs is right here.
ECS Essentials have you covered for your conservative daily driver to your fully built project.
From brakes to turbo accessories and more, everything you need is right here at ECS up to 15% off!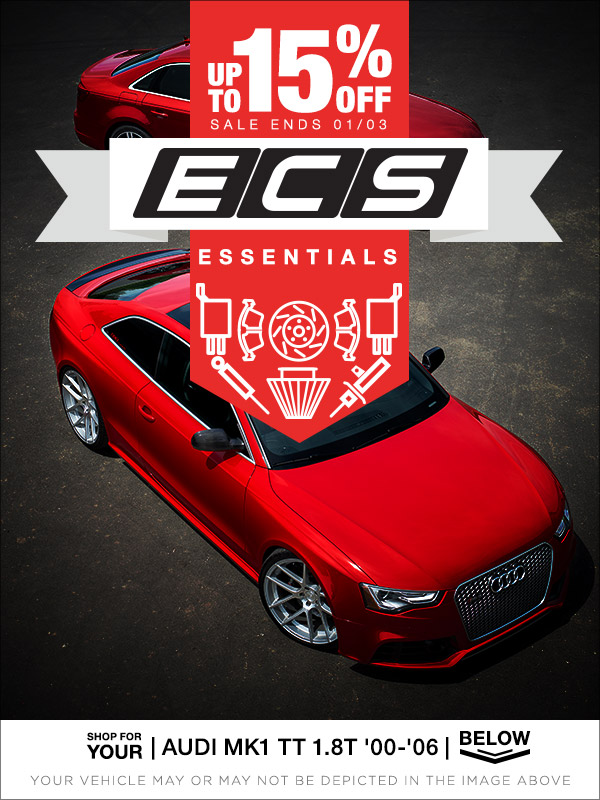 Click HERE for your Audi MK1 TT 180HP 2000-2006 ECS Service Kits and Performance Essential Upgrades

Click HERE for your Audi MK1 TT 225HP 2001-2006 ECS Service Kits and Performance Essential Upgrades