Working in collaboration with Competition Clutch, the up and coming German automotive performance company DKM has released a new line of high quality clutches made to satisfy your stock and modified performance needs!
If you're having problems keeping power to the wheels, DKM has the solution.
Their design, using high-grade materials, gives you increased strength and heat tolerance preventing wear and fade, ensuring increased torque capacity, quicker shifts, and a longer clutch life.
DKM Clutches For Your Audi MK1 TT 180HP FWD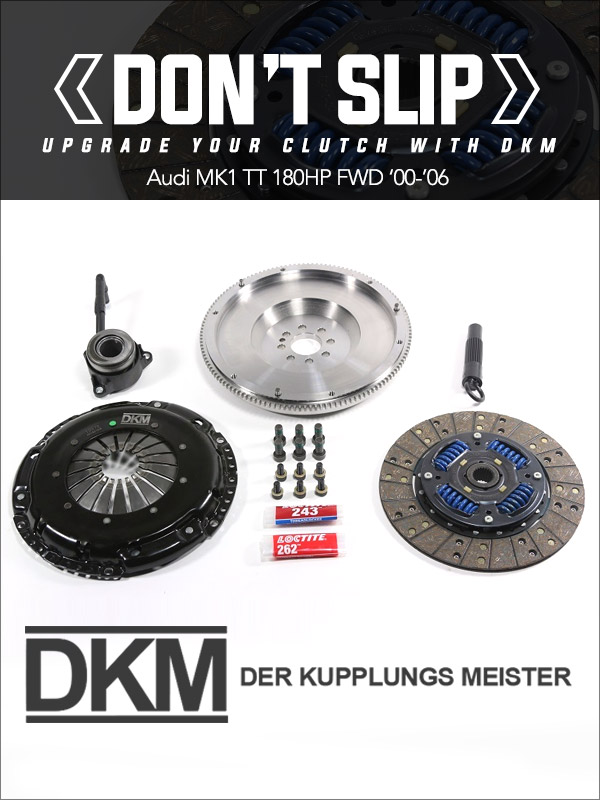 Click HERE for your Audi MK1 TT 180HP FWD(2000-2006) DKM Clutches