I wanted to centralize some of my thoughts, ideas and modifications that would be part of the journey of ownership of this great automobile. I realize all of my modifications that I have planned might not be in line with some of the purist idealism associated with the marque, but that's ok.
Here's a link to my last build, a 1986 635csi that I turbo'd.
http://www.mye28.com/viewtopic.php?p=968115
Anyway here we go. Hope you enjoy as much as I will, unleashing this rare beast.
Showroom May 1
I drove the car for the 1st time last week(I just returned from a long hitch overseas)
I love the car. Love it. Seamless power is the best description I can give. But I'm chomping at the bit to tear down the IM to check out the Carbon buildup. 84k on the clock, so it's inevitable . But spacers will be a part of this 2 punch combo, and there's just not enough time before the AWD show this wknd, to do this, and have the exhaust finished, so it'll have to wait.
I've got a borescope so I'll take a peek at the buildup tomorrow before the trek to the beach for the show.
Exhaust pics:
I decided to go 3";304SS/catless down pipe with cheater O2's/homemade X-pipe/and v bands all around.
Tig welded / Mig tacked.
3" affords me the option if/when supercharging becomes possible.
Down pipes out....What a b*tch
[/URL]
Supplies: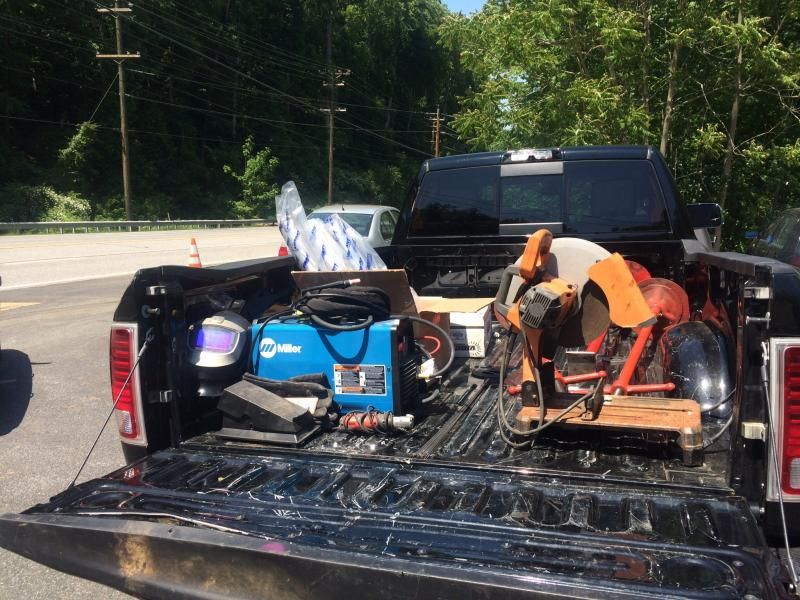 Down pipes flexies and vband connectors...
I will post pictures and videos of the exhaust when it's all buttoned up. Of course it will be too loud, but I can always resonate later..