I just wanted to start a thread so that say in 5 years I could have an idea of all the work that put into my B6 to get it to be one of a kind.
(*note) It's gonna be pic heavy. enjoy and hopefully you get a few ideas for your own build
Starting off. I bought it in 2013 from an insurance auction for ~2700
an '02 B6 1.8T quattro with less than 20% window tint all the way around.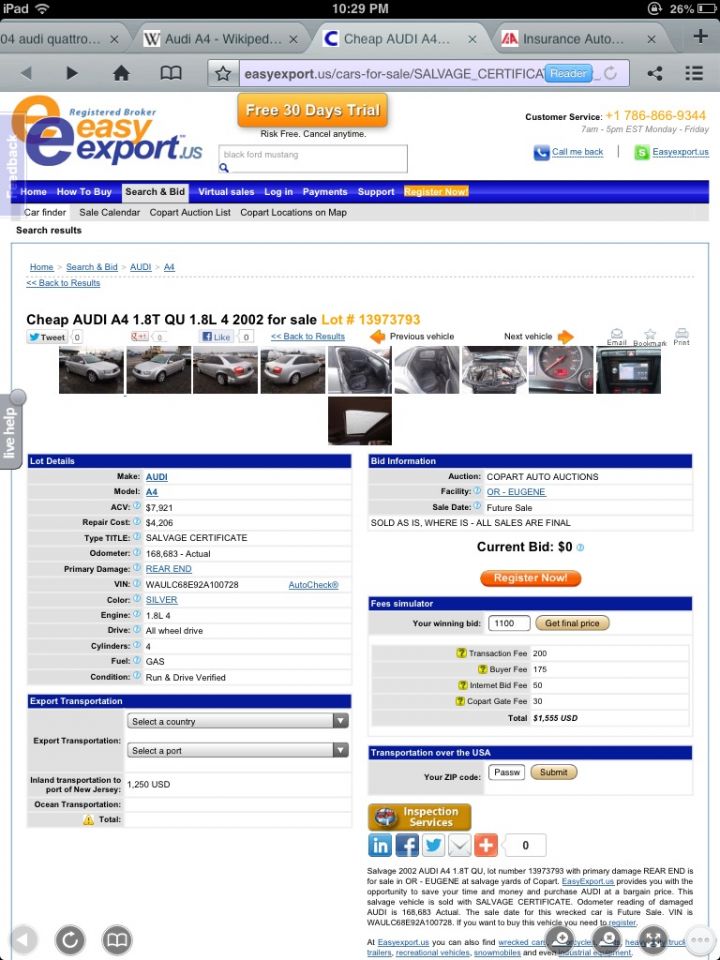 Then I got to work:
1. The clutch went out within 3 months of driving it, so I took the opportunity to upgrade to the RA4 clutch kit from ECS to take advantage of the stage 1+ upgrade I knew was inevitable.
2. Came across a guy on CL who was selling his RS4 RSB and 386 injectors for an amazing deal. by the time I got up there the injectors were gone at $80 but I still managed to get the RSB for under $60.
3. The previous owner had removed the stock intake box and replaced it with a cold air intake. Reading around on Cold Air Intakes and the 1.8 blocks everybody said don't do it. Just stick with the Stock box as it was colder than the cone which would be sucking in all the engine heat. Solution? 00black1.8t He makes custom heat shields with all the right cutouts to fit like a glove. $95 and I'm happy to say immediate difference. Drove the car hard one night to test if there would even be any noticeable difference and when I got done I jumped out and popped the hood, the turbo was glowing red and the engine bay was radiating lots of heat and yet the intake side of the engine bay was cold as the air that night. I was blown away how well that heat shield worked. yea I read all about people being able to do this one DIY and for alot cheaper but I had no problems supporting a fellow Az'er who made something unique. Its a good product and IMO def worth the $95.
4. The rear Coolant Flange went out. After being tired of paying mechanics and problems with the brother in law, I decided I would just start fixing things myself from there on out. This job was my first hefty one, pretty much tearing off the top of the engine to get enough space to work with. Glad I decided on the DIY route cause then I started saving a lot of extra cash. It was a good experience and wasn't to bad a job. Also did a coolant flush.