Dang, clicked submit post before realizing I mispelled autocrossing in the title haha. Oh well, on to the post...
I'm happy after 3 years of building the car up I finally got to take the Audi out. I used to have a '91 MR2 NA that was a blast at autoX, but the Audi was just a plain turd until now. I finally put on some H&R Race springs with Bilstein sports, K04-15 (still working on tuning mods), 3" catless exhaust with Audi sport muffler, and to top it off I finally got some sticky BFG KDWs on 17" BBS CH. I figured what better way to burn off the new tires I got...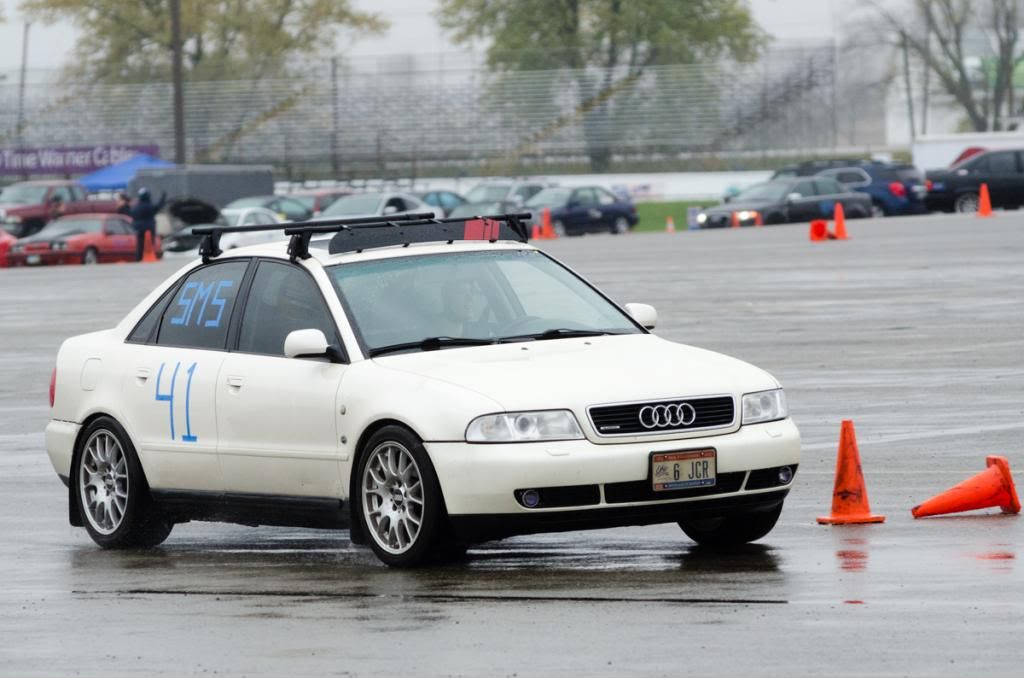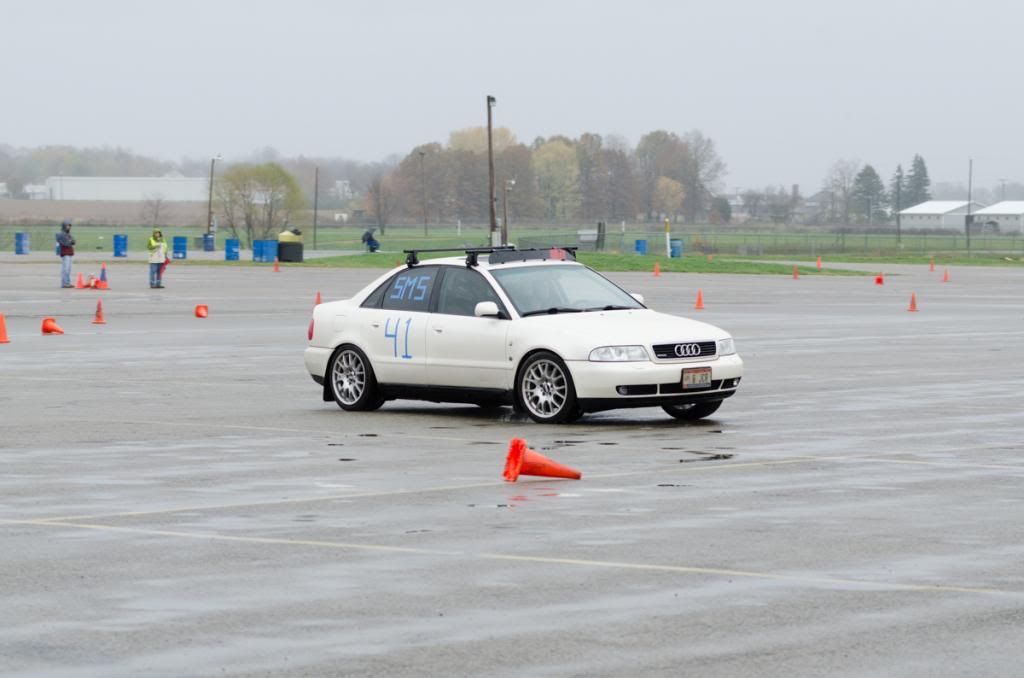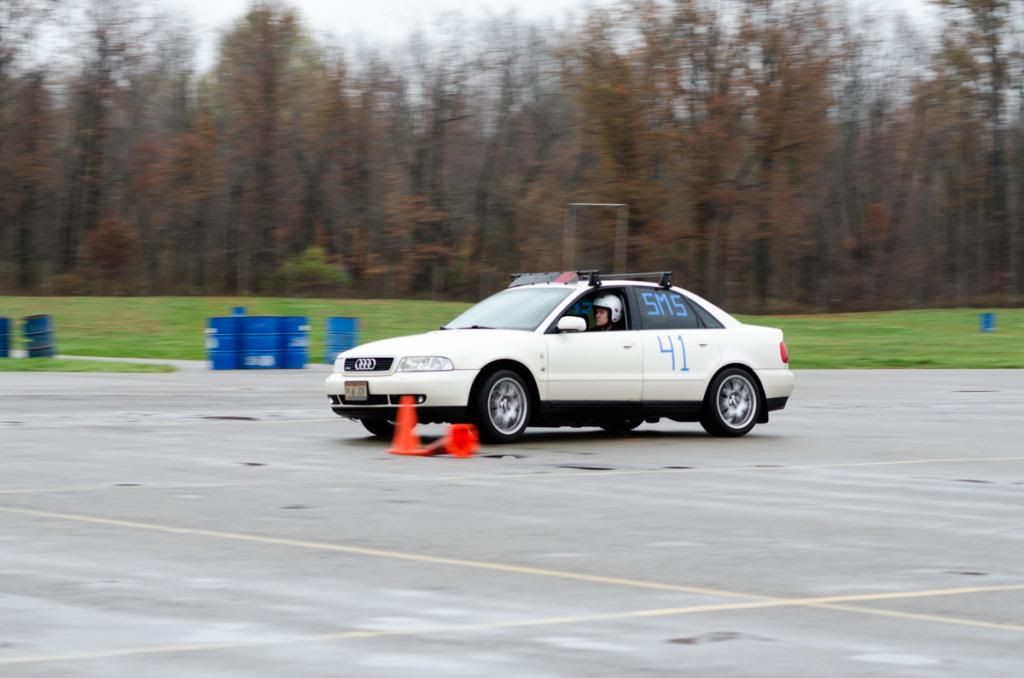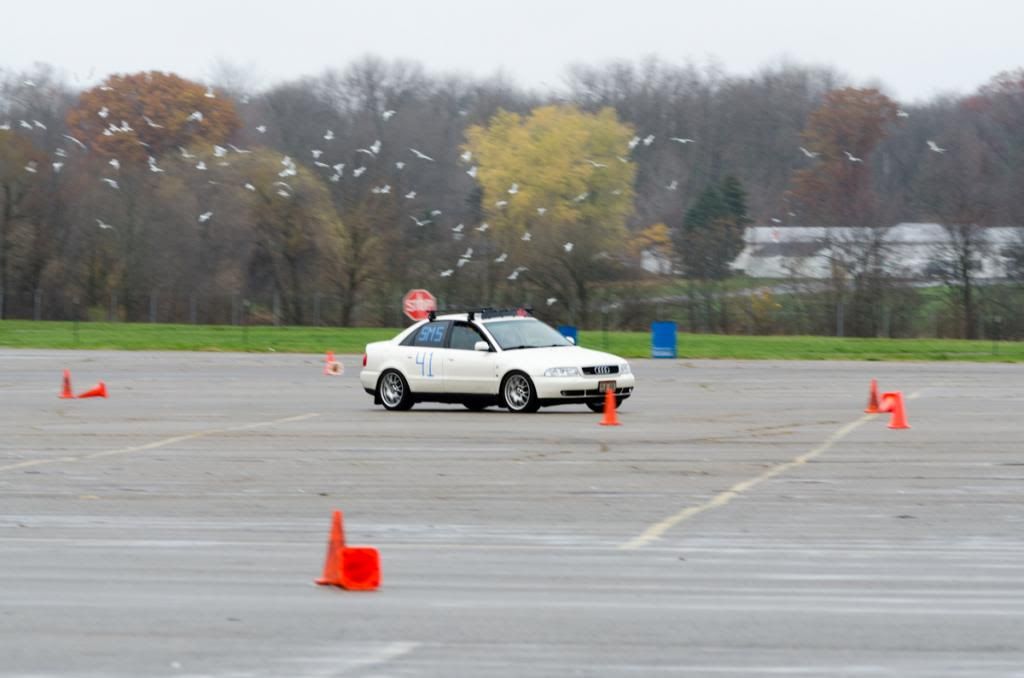 I was actually putting up some competitive times until the track started drying out and and then I plastered a cone and snapped an axle at the same time...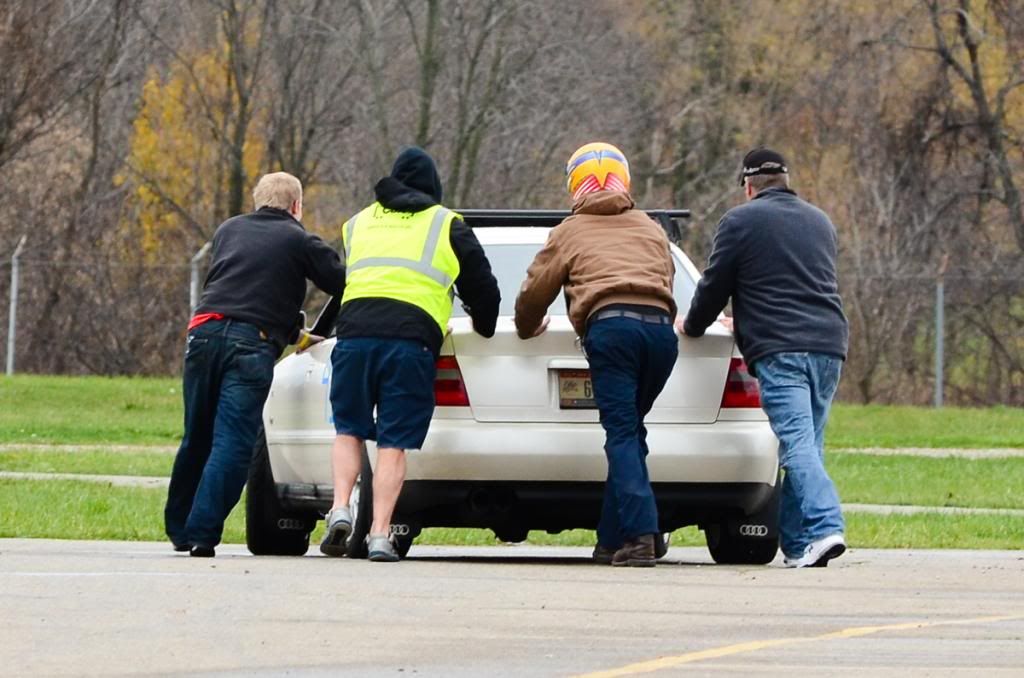 Ended up fixing in the parking lot at the truck stop down the street from the track. By the way, the rain during the race was amidst the storm that collided with Superstorm Sandy, then repaired it the next day while Sandy was bearing down on Ohio. No fun, but no regrets!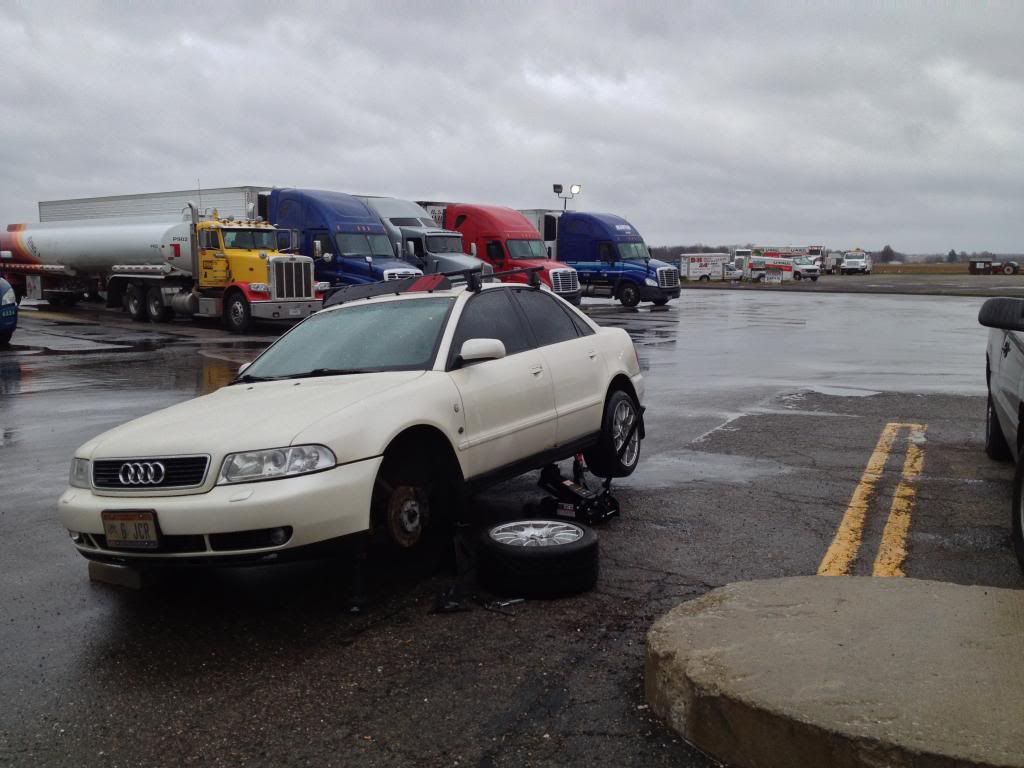 Fastest run of the day: