I did an upgrade today to I finally took the time to take some pictures. I know that another DIY does exist on another site but I think this one is more detailed
On Driver & Passenger side, plug the harness
Left Side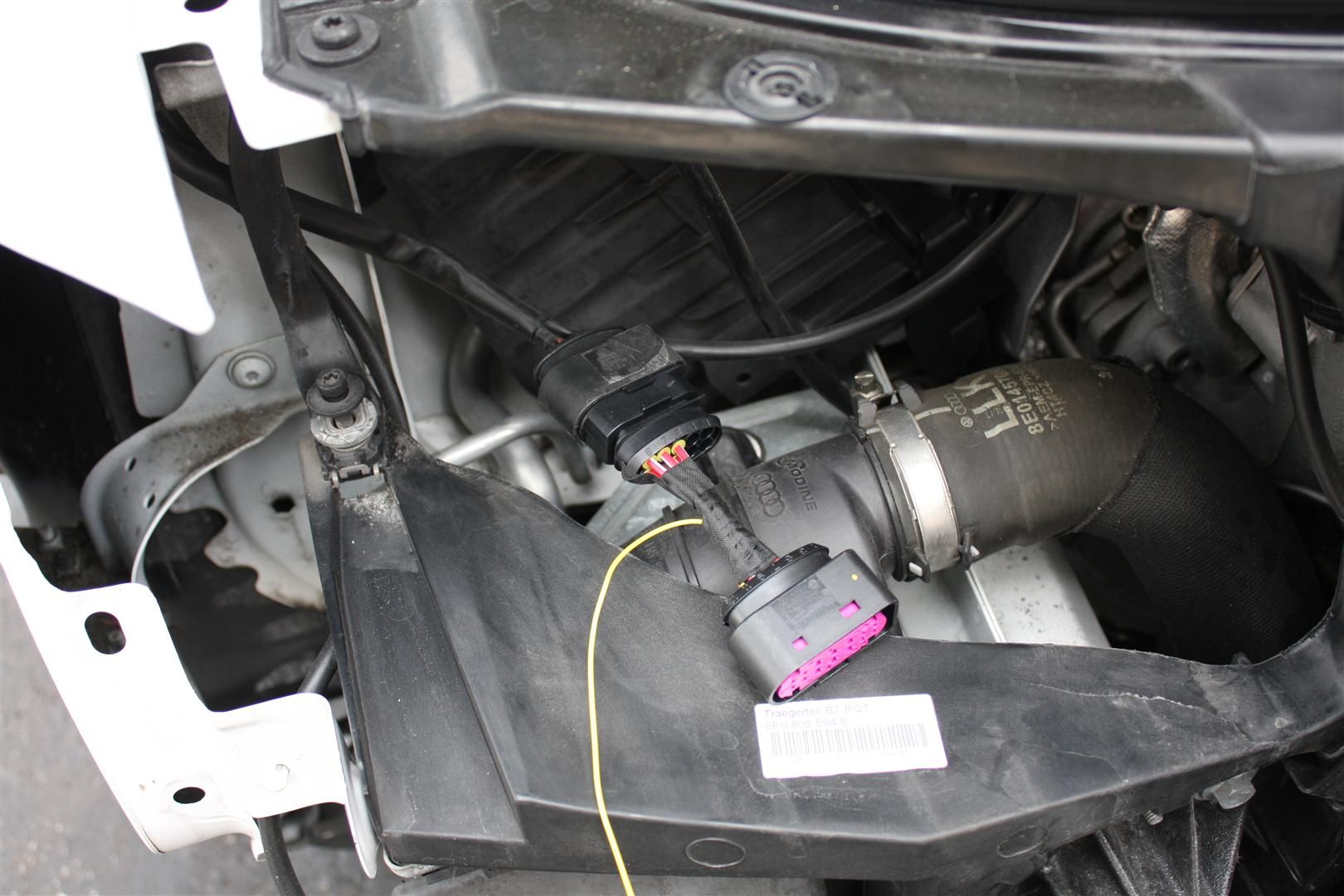 Right Side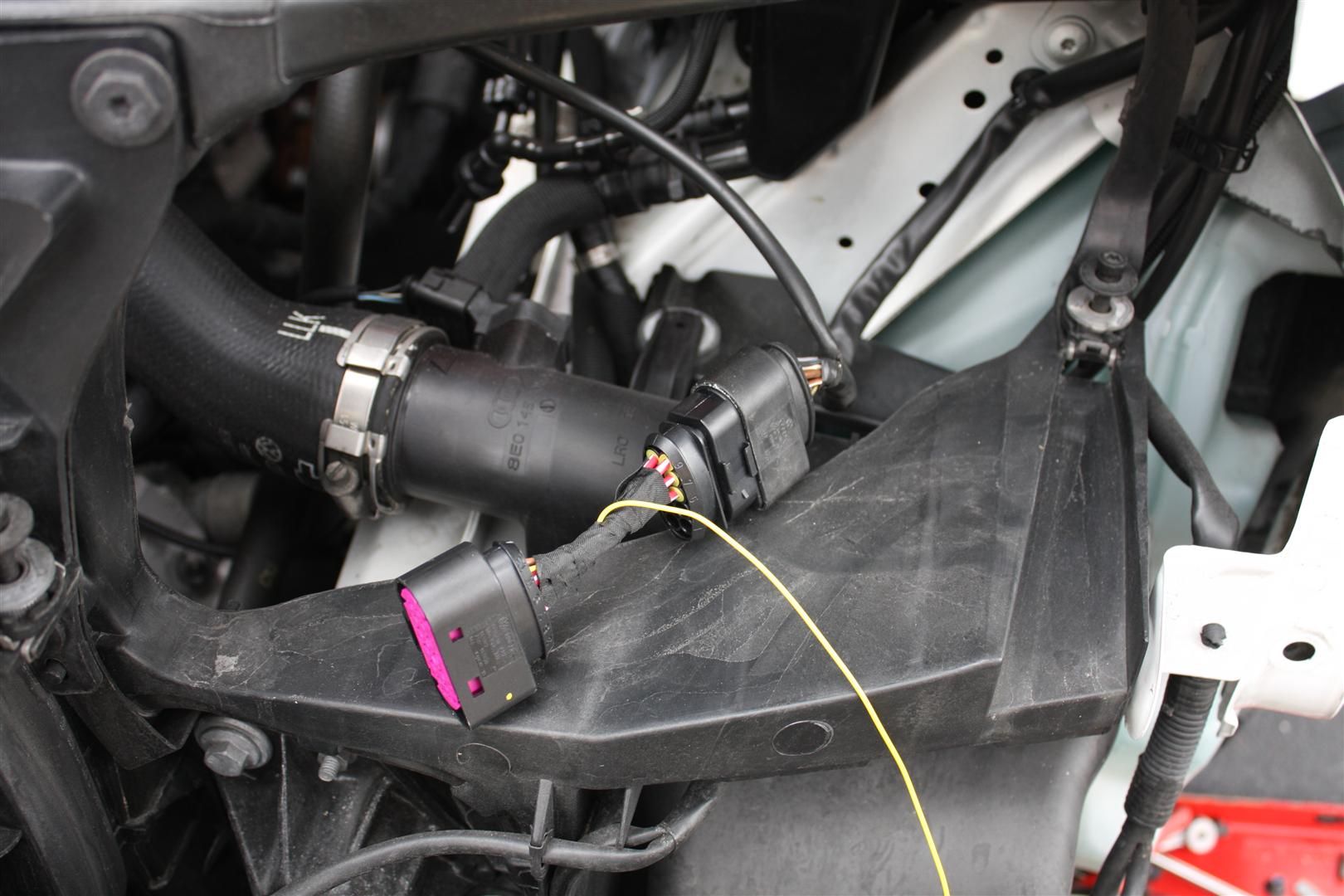 Passenger Side:
Secure the wire to the existing harness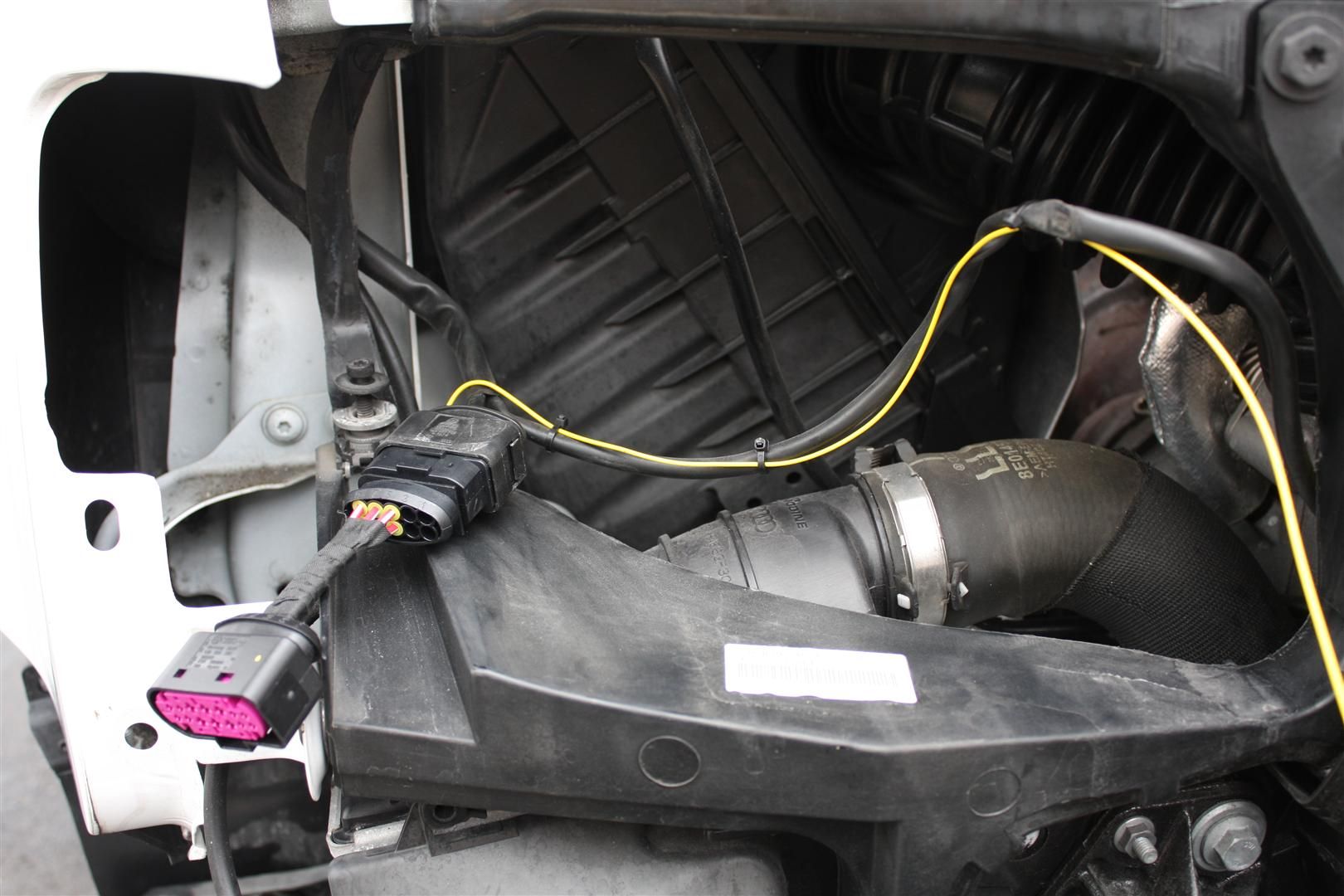 Remove the seal from the front frame
Insert the wire inside the seal grove and reinstall the seal in place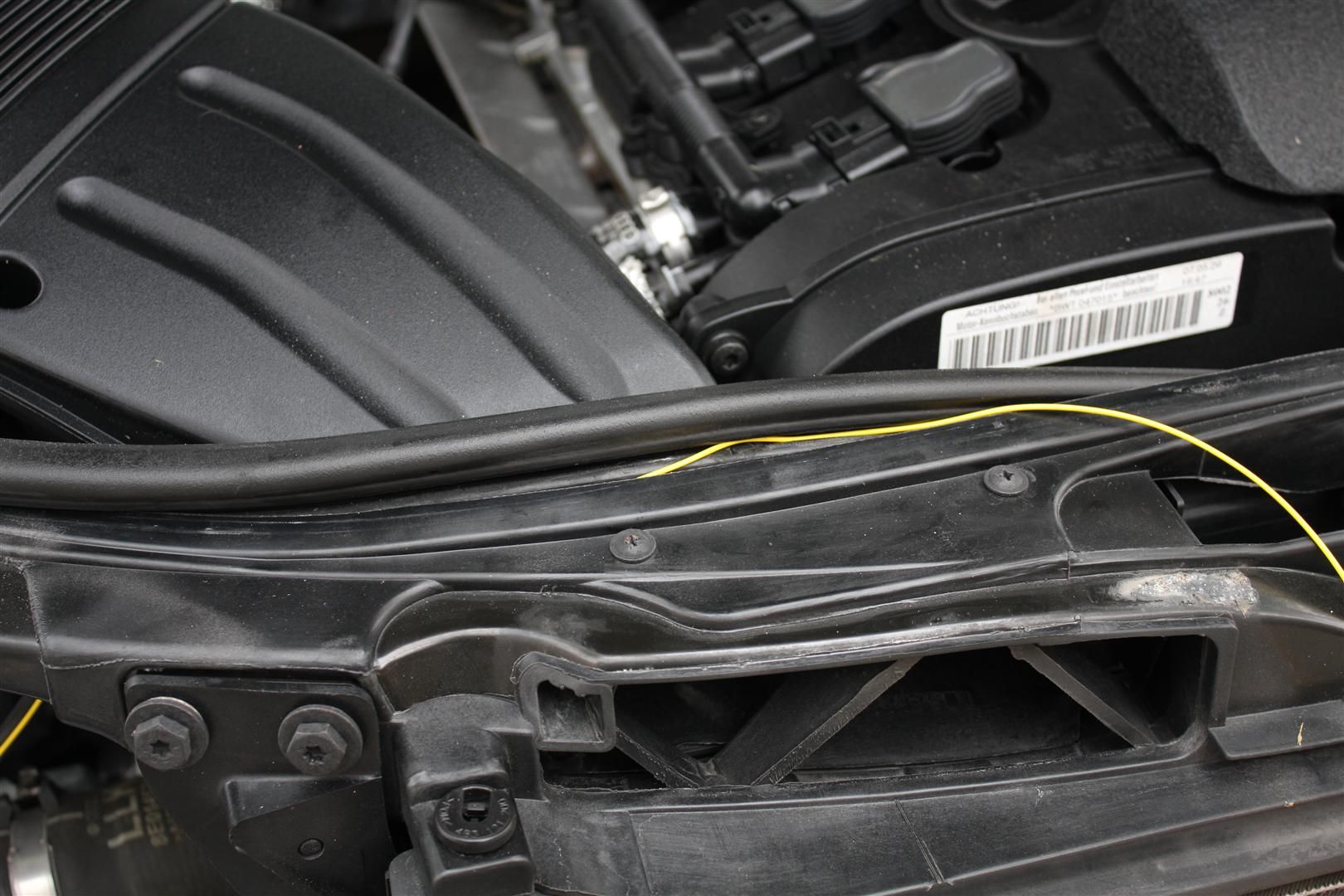 Install and secure both headlights. Connect the new Harness to the headlight.
Using zip ties, run both wired along the brake line. Both wires will exit the wheel well through the same hole than the rigid brake like.
Start the car and turn the wheel completely to the right. Turn off the car. Without removing any component, like the wheel for example, you will see this large grommet.
Pull on the grommet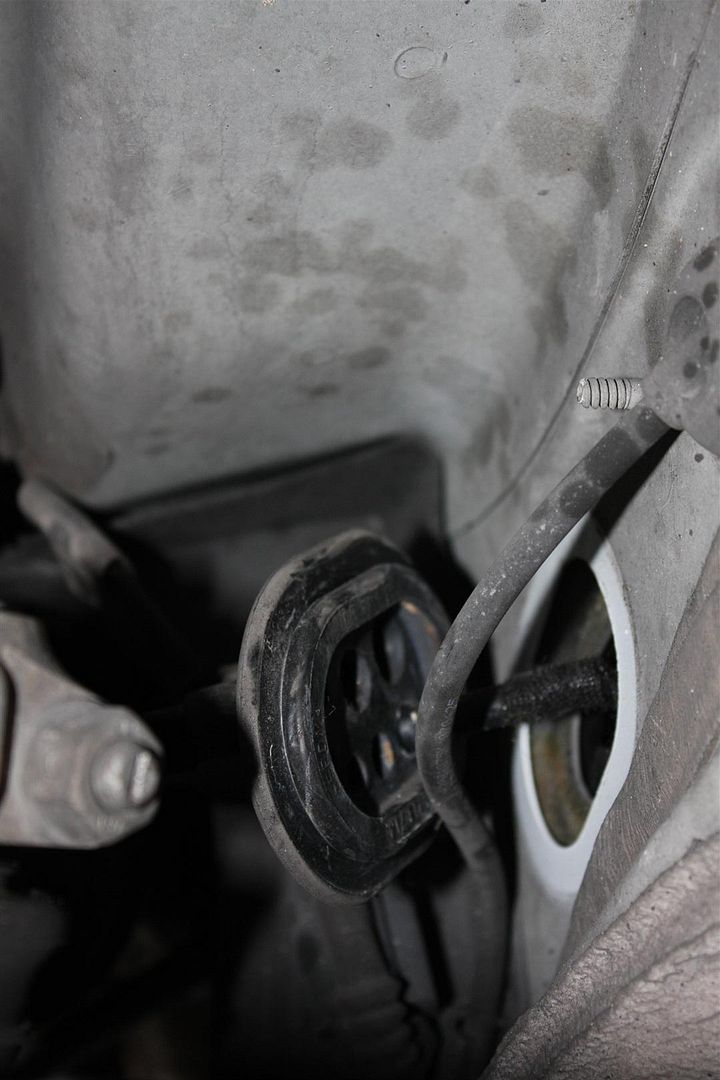 Now, inside the car, remove the lower panel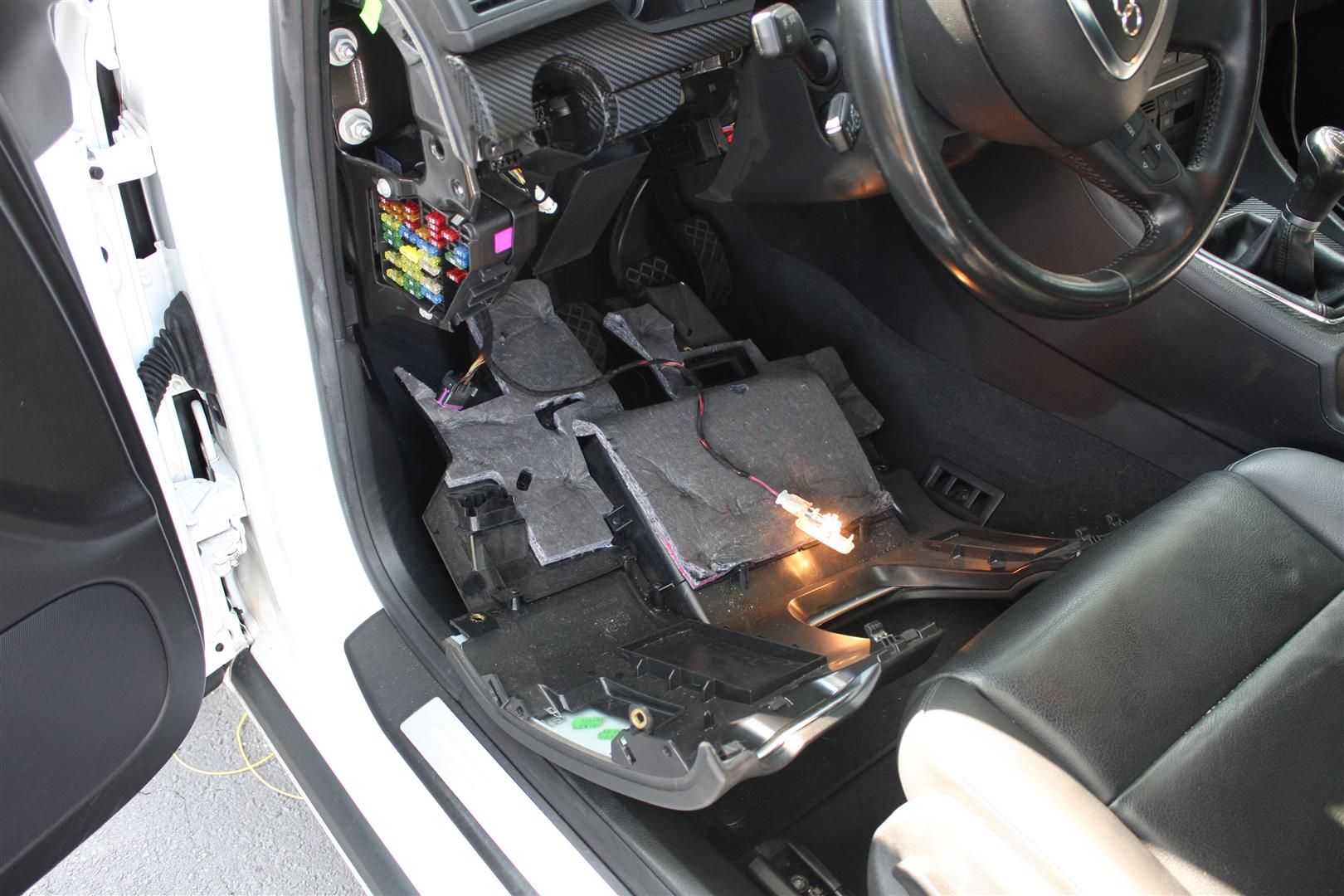 Locate this connector by the relays
Using a small screwdriver, pull down the orange locking tab (already unlocked on the picture) and the connector will slide out his slot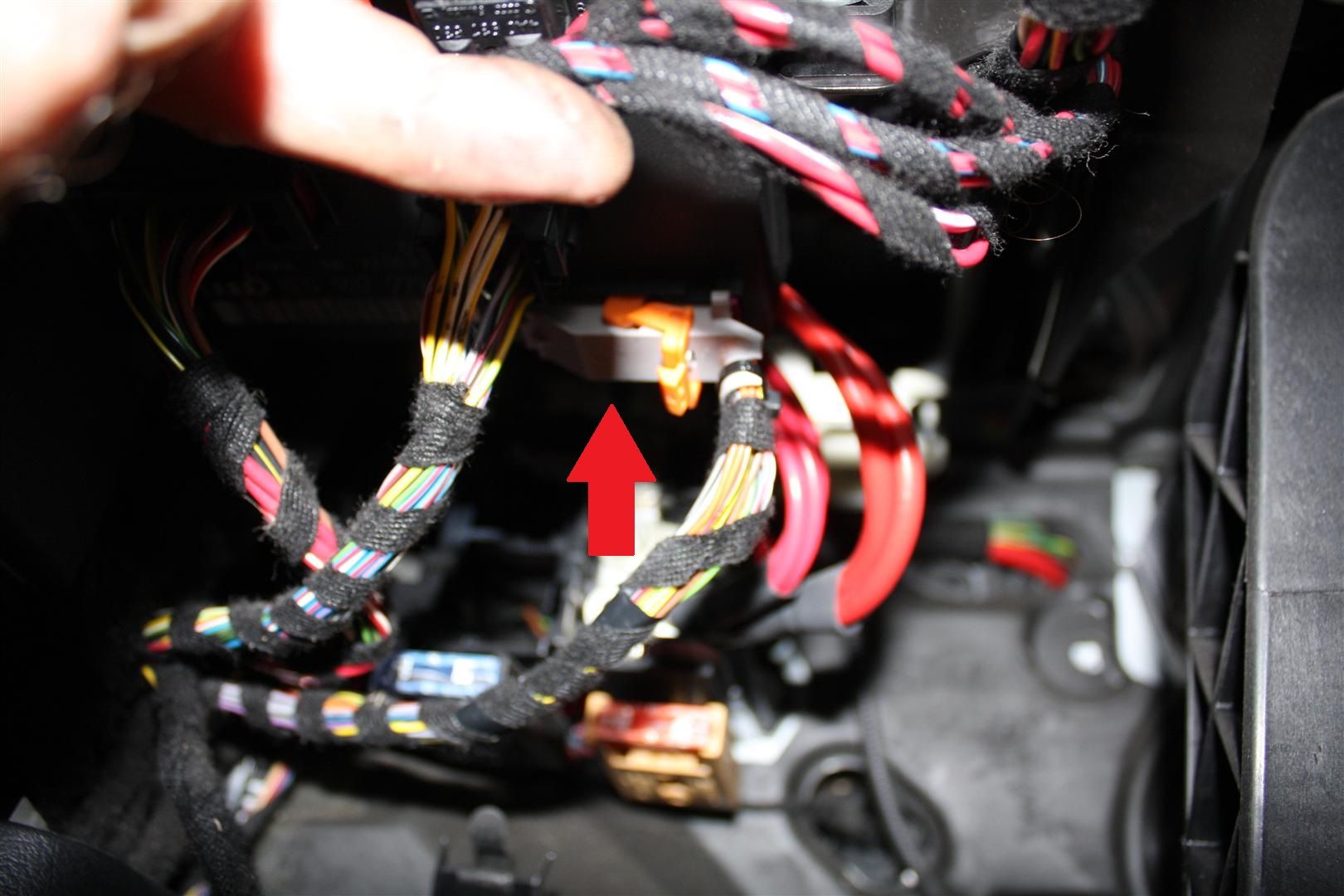 Connector close up
Cut the small zip tie and slide out the pink tab
Now the grey cover will slide out the connector assembly
Letís go back to the grommet in the wheel well. Using a razor blade or other, cut a small part of one of the sticking tube. The target is to obtain a hole as small as possible, just to be able to run the 2 wires. In case you cut too far, no worries, you can always, once the grommet will be back in place, apply some silicone from the inside of the car. Run the wire inside the orifice you just made.
Reinstall the grommet in place. Make sure that the 2 wires are secured inside the wheel well. I was not able to take a picture due to the lack of room but I added a zip tie, securing the 2 wires and the brake line.
Make sure the grommet is correctly secured inside the grove. If you cut a hole too big, you can add the silicone from here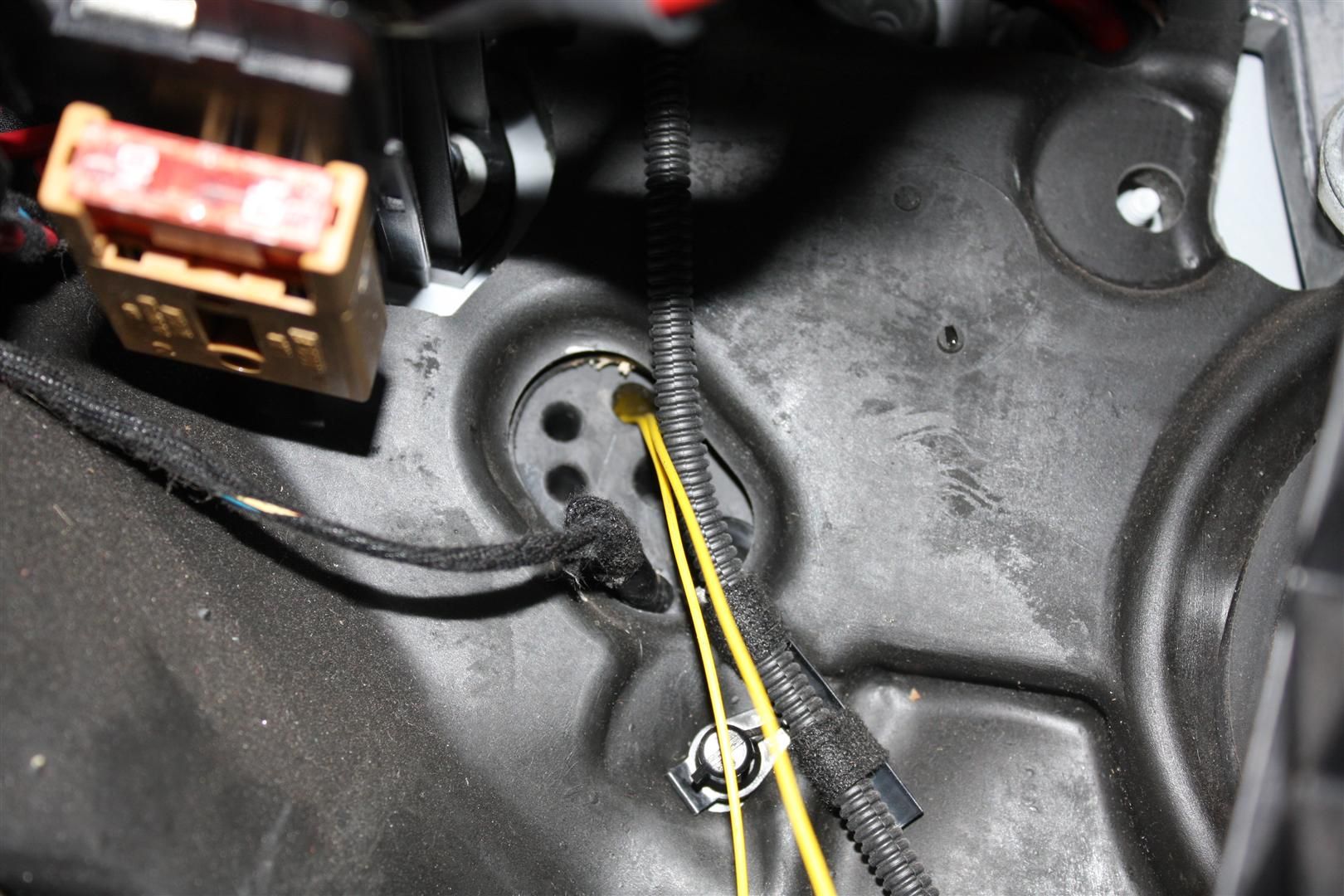 Now you are going to connect the wires. These wires are the Hi-Beam command so it does not really matter as far as Left or Right Headlight but the position on the connector is critical. They have to be on slot 21 & 22. On this close up, to make sure that you are correctly oriented, the # 17 (red circle) on the connected should be on the left. The 2 blue arrows show the wires location, slot 21 & 22.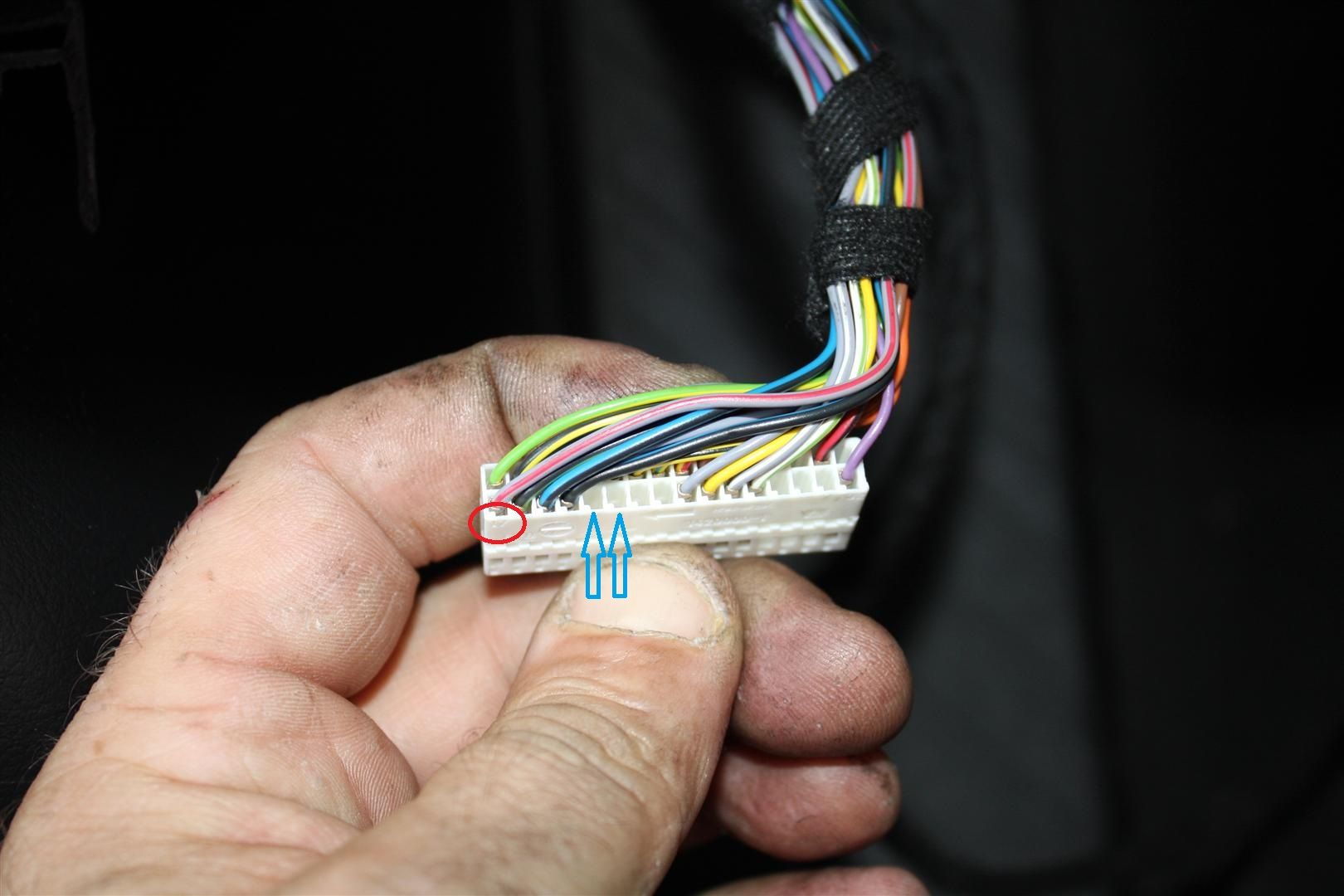 Make sure that the connector is correctly oriented. Just push on the wire and it will click and lock itself in place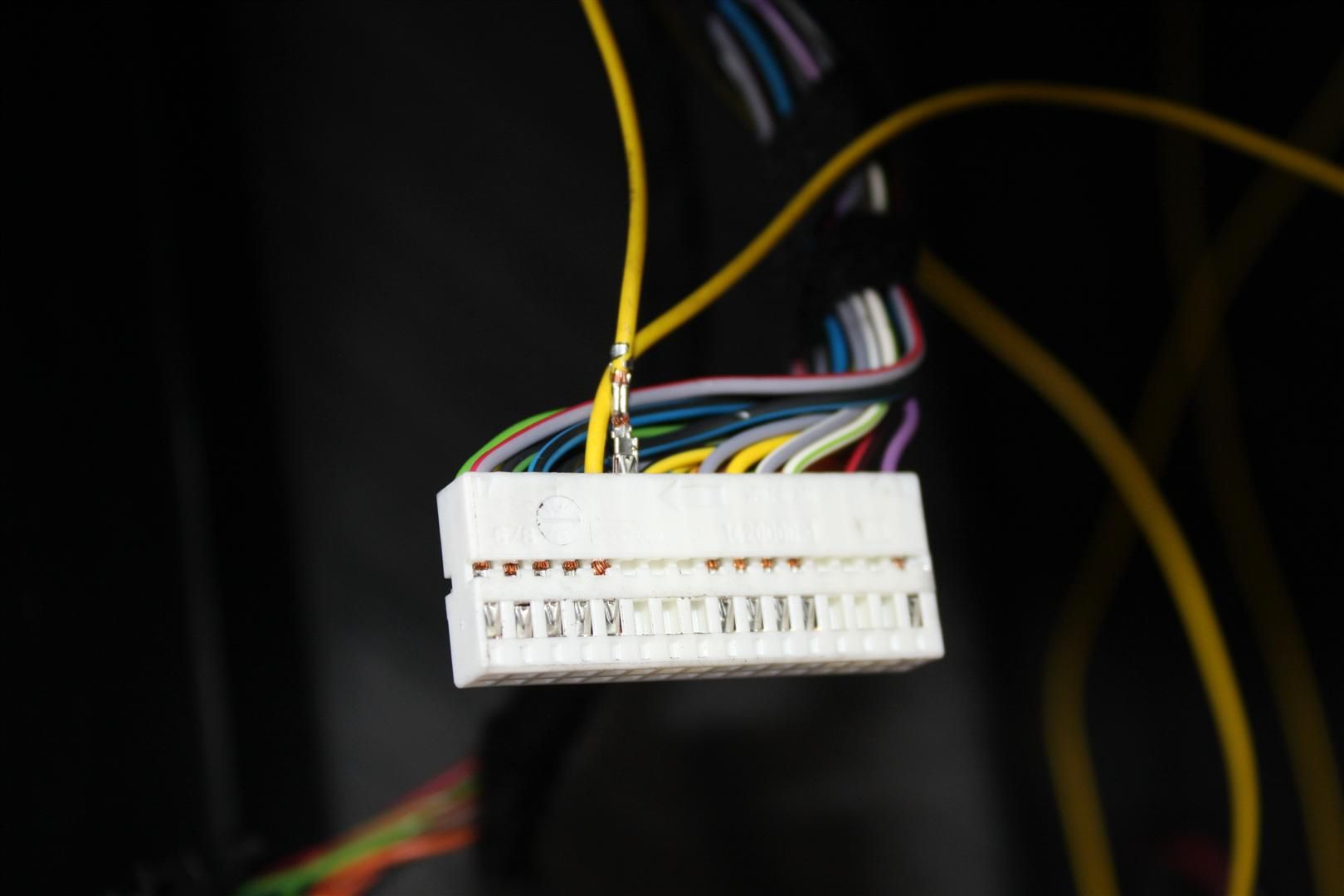 The result should look like this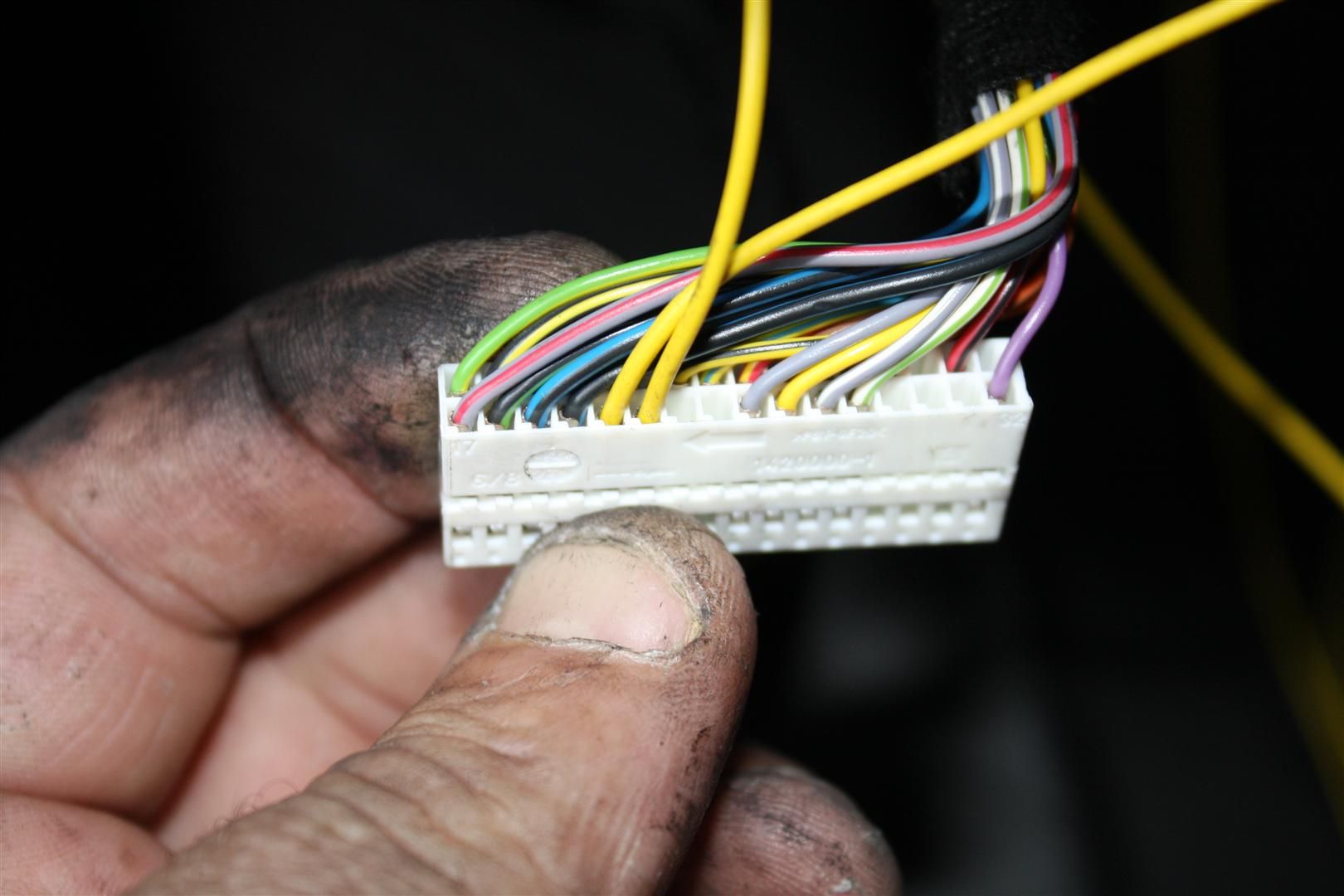 Put the connector back together and install a new zip tie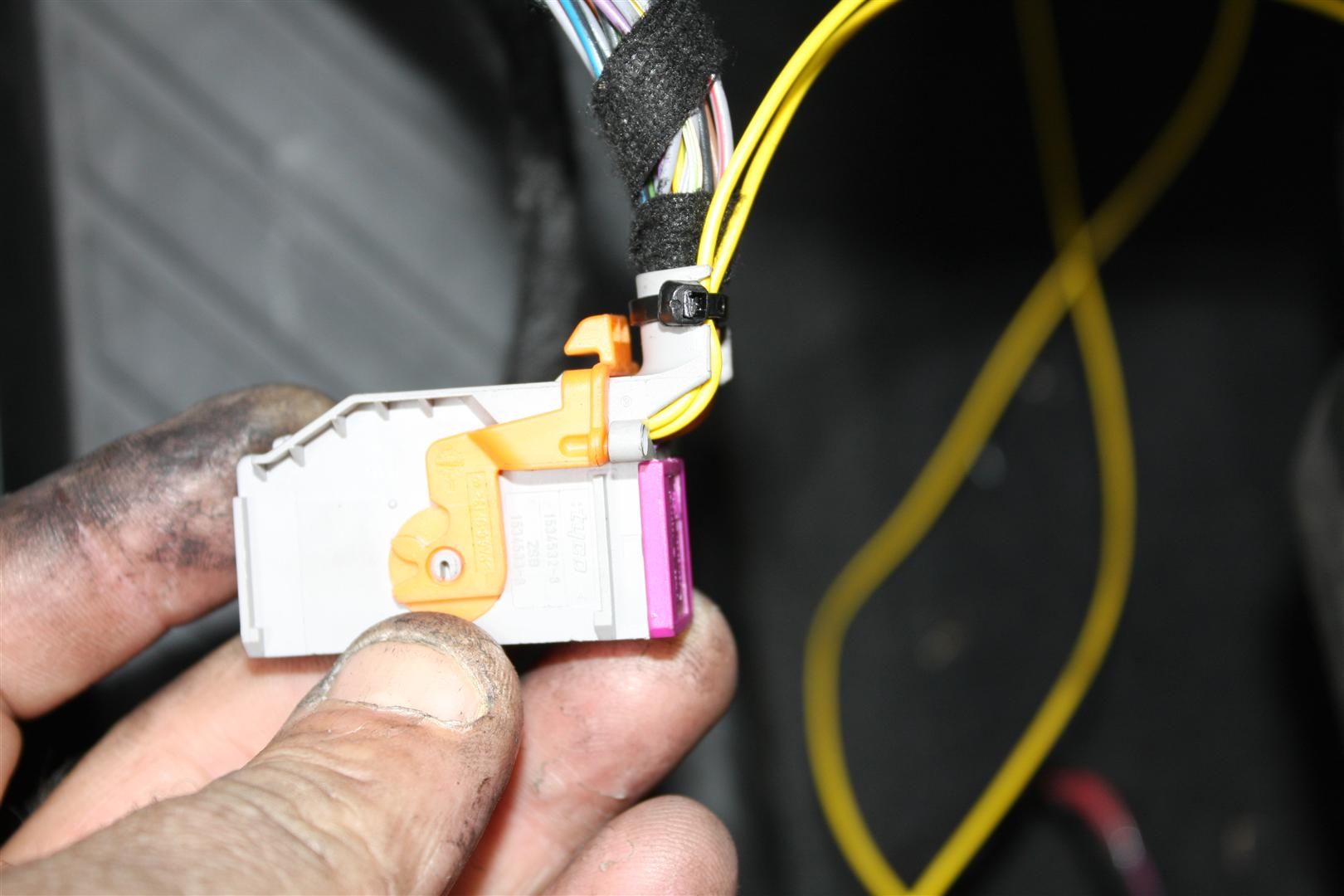 Secure the excess length of wires and you are done !!
Let me know if any question
Phil