Thanks to daveman for this inspiration.....forgive the blurry iphone pics
Step 1: Buy Audi Repair wires from Audi which come with ISO connectors , Audi Part Number 000-979-009: Wire Repair Set. Below is a close up of what an iso connector is.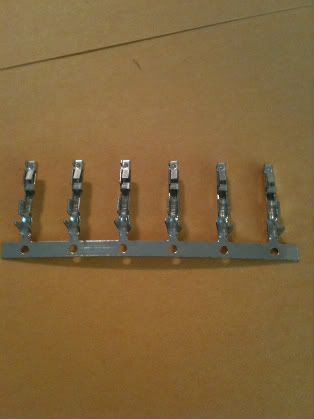 Step 2: Buy a 3.5mm Stereo socket from Radio Shack.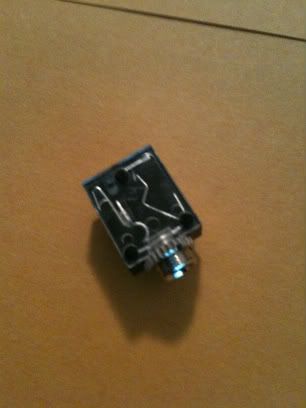 Step 3: Solder one end of any stereo cable, to the terminals of the 3mm socket, and the other end, to one Audi Repair wire.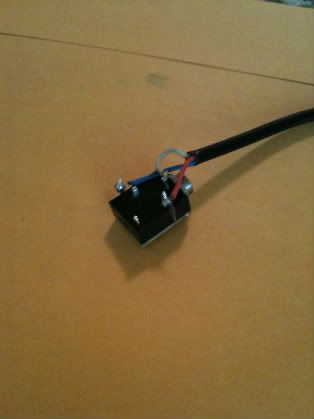 Step 4: Pull out the blank empty cover from your radio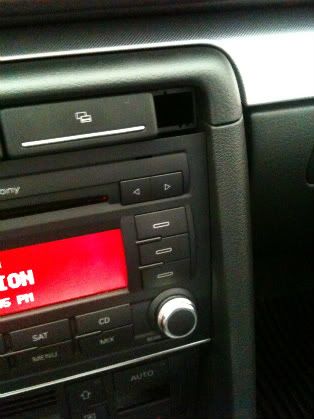 Step 5: Drill a hole such that you can pass the 3.5mm socket through it.
Step 6: Thread the wires through that hole, and push the cover back in.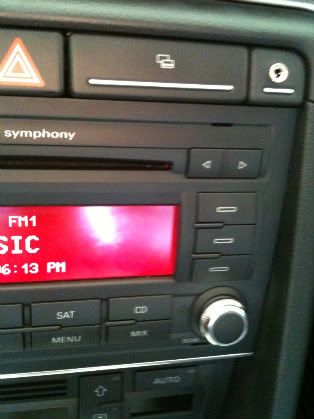 Step 7: Now using your Radio Removal Tools, pull out the Radio. At the back of the radio, locate and unplug the following cable:
Step 8: Now here is the back of the connector, where those ISO connectors will be pushed in. There are several empty ones, refer to the circuit diagram below on which sockets are for Aux.
Your 3.5mm stereo pins are: Tip : Left, Ring: Right, Sleeve: GND
Step 9: using the above circuit diagram as a guide, push the ISO Connector pins into the blue socket: Pin 1: Left, Pin 3: GND, Pin 4: Right
Step 10: Push the Blue connector back in and then push the radio back in.
Step 11: VAG COM your car, to enable Aux Input. (Some might already have it, try it by keeping the CD button pressed. If it says EXT Source, its already programmed.
http://wiki.ross-tech.com/wiki/index...ration_II_Plus
http://www.audizine.com/forum/showth...gh-*Revisited*
After you vag com it, turn the radio on, keep the CD button pressed for a few seconds until the following screen appears.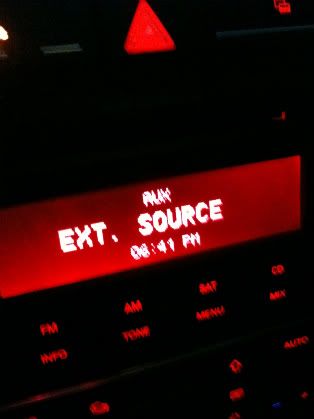 Enjoy your iPhone/ mp3 player w/o having to burn a new MP3 CD for new songs.