For sale are my 19x8 DPE R10s in brushed aluminum and polished lip. Wheels have nominal wear and tear. Two have slight curbage on the lips that could easily fixed. The other two are fine. No bends, cracks or dents on any of them. They do have 245/35/19 ContiSport 3s on them now, but not much rubber left. These are my summer wheels. Getting older and just think it's time for me to go back to 18" and a more stock look and feel.
Looking for around $1600 for the set, but will consider reasonable offers. I'm in SF if you want to take a look. PM or send me an e-mail to get in touch with any questions. Prefer local sale and pickup.
Pics are after I gave them a once over... But they could use a good detailing.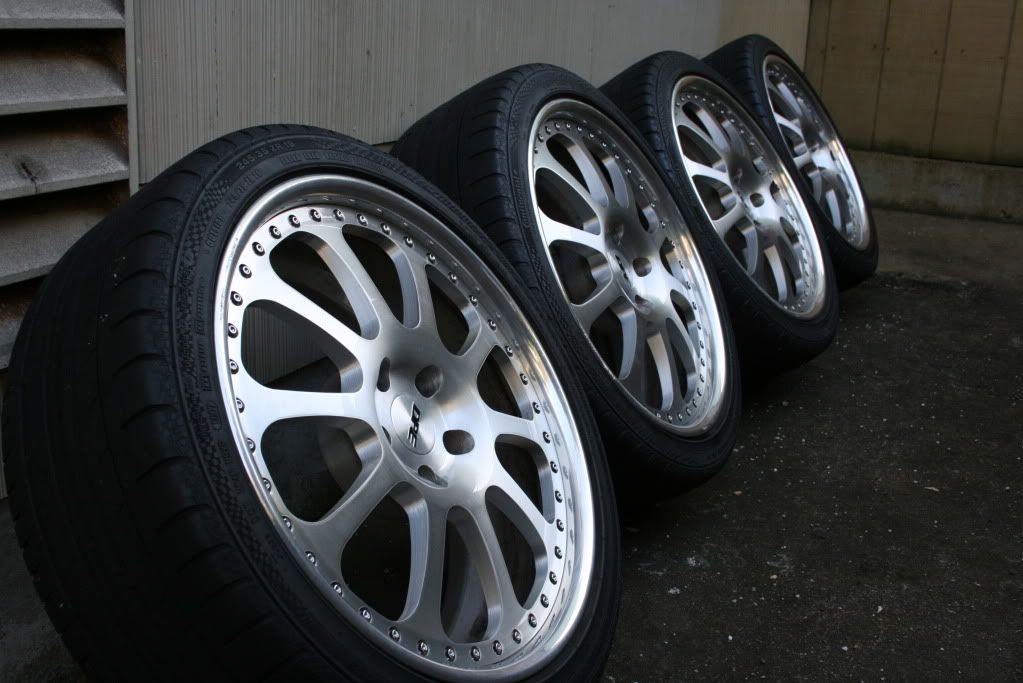 Pics of curbage on wheel 1
Curbage on wheel 2