For information only, I will not endorse any responsibility.
Hi,
I finally found time to tackle this issue: Inner Boot Shaft replacement.
The outer side is pretty straightforward and I will talk about it a bit later but I could not find anything about the inner boot, and itís the trickier one. So here we go:
Time: 2 Hrs
Difficulty: 4
Tools:
Generic
Triple Square 10mm
Allen socket 17mm
So here is your problem
Remove the rim center cap and parking brake ON. This will allow you to remove the big Allen screw.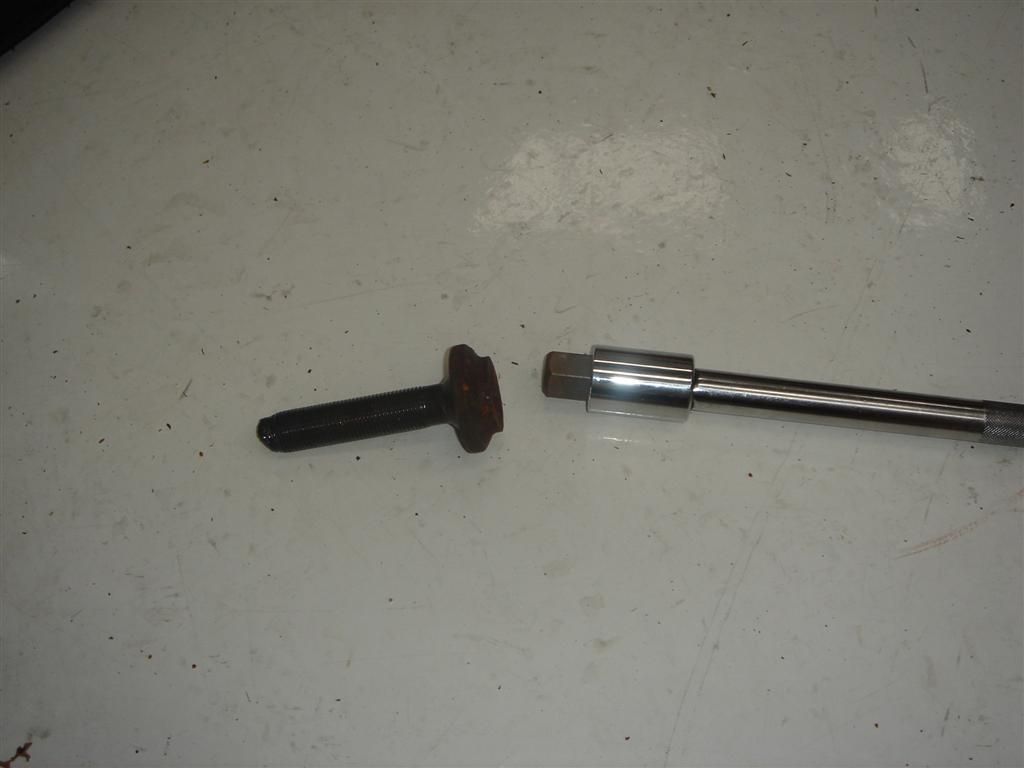 Then, jack up the car and remove the wheel.
Remove the cross bolt securing the upper arms as well as the direction control arm.
You can use a small chisel to expand the arm
Slide the assembly on the side and you will be able to disengage the axle outer side.
Then, using the 10mm triple square, remove the 6 screws engine side and slide out the axle.
After securing the axle, using a razor blade (or other) cut the remaining on the boot as well as the old clamps. Clean any excess of grease. Not like this outer CV Joint where at this stage, you will be able to remove outside clip and slide out the tripod, for the inner joint, you donít have access to the outer clip. With a hammer, hit the flange where the 6 screws were, until she slides off the tripod and you should end up with something like this:
Now you have access to the outer clip. Remove it and slide out the tripod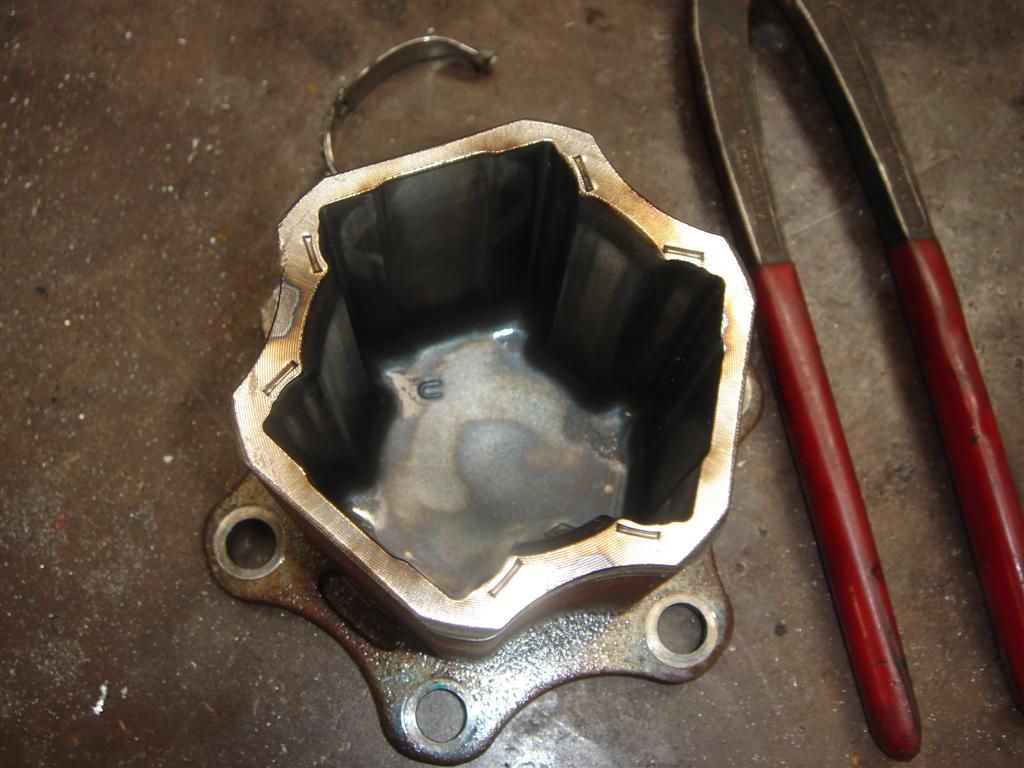 After a good cleaning of the different components, slide the part in this order:
Small Clamp
New Boot
Inner clip
Slide the tripod and come in contact to the inner clip. Then install the outer clip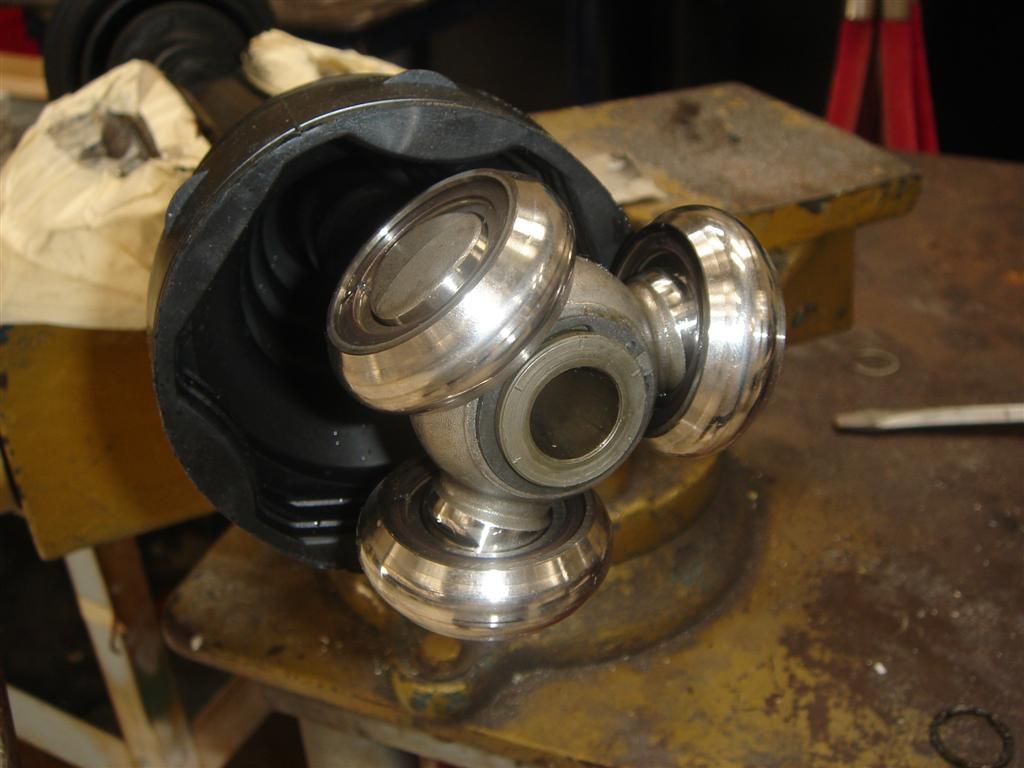 Slide the boot in his final position and tight the inner clamp.
Empty the entire tube of grease inside the boot, install the outer clamp and secure.
Reinstall the axle on the car.
Flange Torque values:
M8 bolt: 40 Nm
M10 bolt: 65 Nm
For the next step a second person is required.
1st person gets into vehicle and presses brake pedal.
2nd person tightens hex bolt for drive axle to initial torque.
Hex bolt (M14): 115 Nm
Hex bolt (M16): 200 Nm
Install wheel and lower vehicle to the ground.
Turn bolt securing drive axle an additional 180į(1/2)
Let me know if any question
Phil