This was done on my 2003 Audi A4 1.8T. The symptoms that occurred were when I heard something snap when lowering the rear left side window. It didn't sound good and not wanting to leave it in the open position, I went ahead and attempted to close it. That's when I heard more snapping noises and knew that my window regulator was on it's way to window regulator heaven.
Wanting to save some money, it was time to
. Proceed at your own risk and please read the entire writeup before attempting this on your own. This writeup can be used as a guide for the rear right side window regulator too.
There are several choices of where to purchase OEM parts. I ordered mine through
genuinevwaudiparts
.
Part Number:
8E0 839 461 C
(Current - 5/25/09)
Part Number: 8E0 839 461 A (Old - 7/6/02)
Tools:
Flat and Phillips head screwdrivers
Torx Set (T25, T30, T45)
Ratchet Wrench and extensions
Needle nose pliers
Hair Dryer
Canvas mat or cardboard to sit on
Stool
Blue threadlock
Time:
2 hours or less. It actually took me a lot longer because I was taking pictures along the way and split it over several days. It's nice to have a garage and a second vehicle.
Difficulty Scale (1-10):
3
Procedure:
1. Remove trim. Be careful not to break the curved tab (outboard point on door).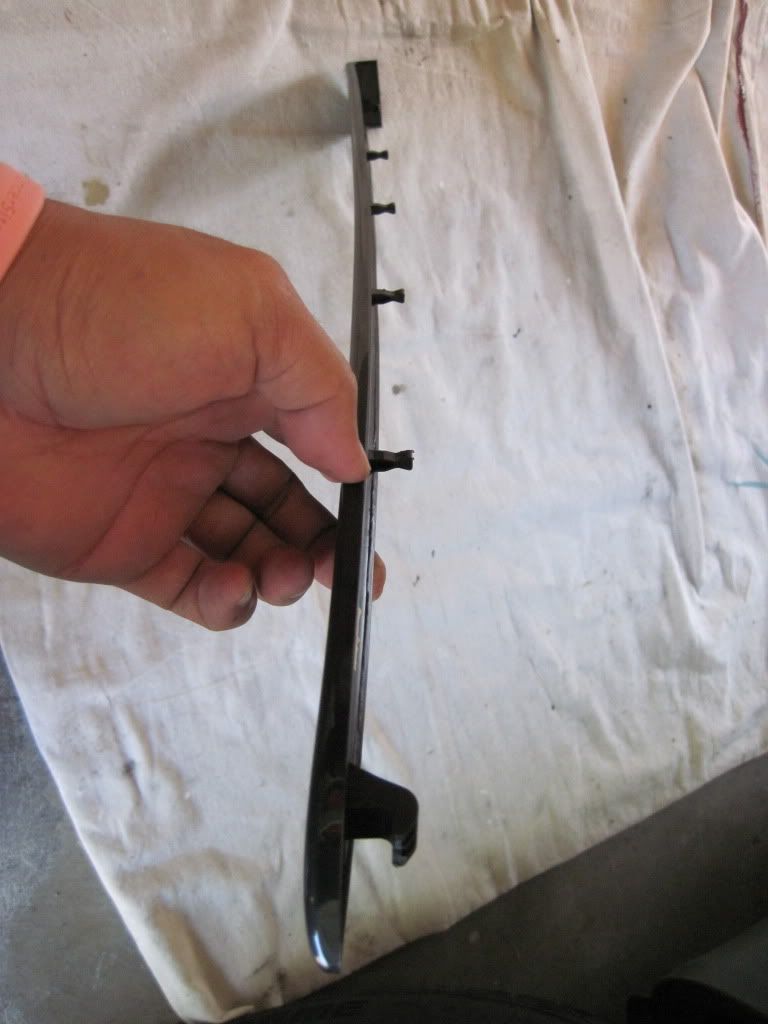 2. Remove 4 screws. 3 located behind the trim. 1 accessed below the armrest. Use the Phillips head screwdriver.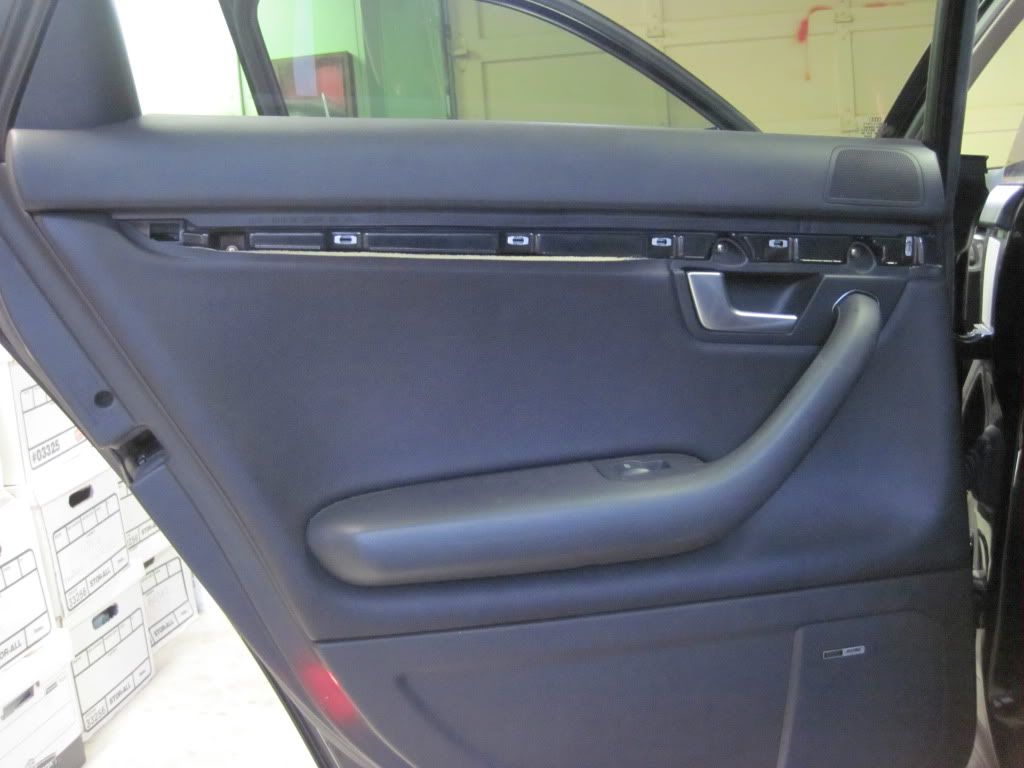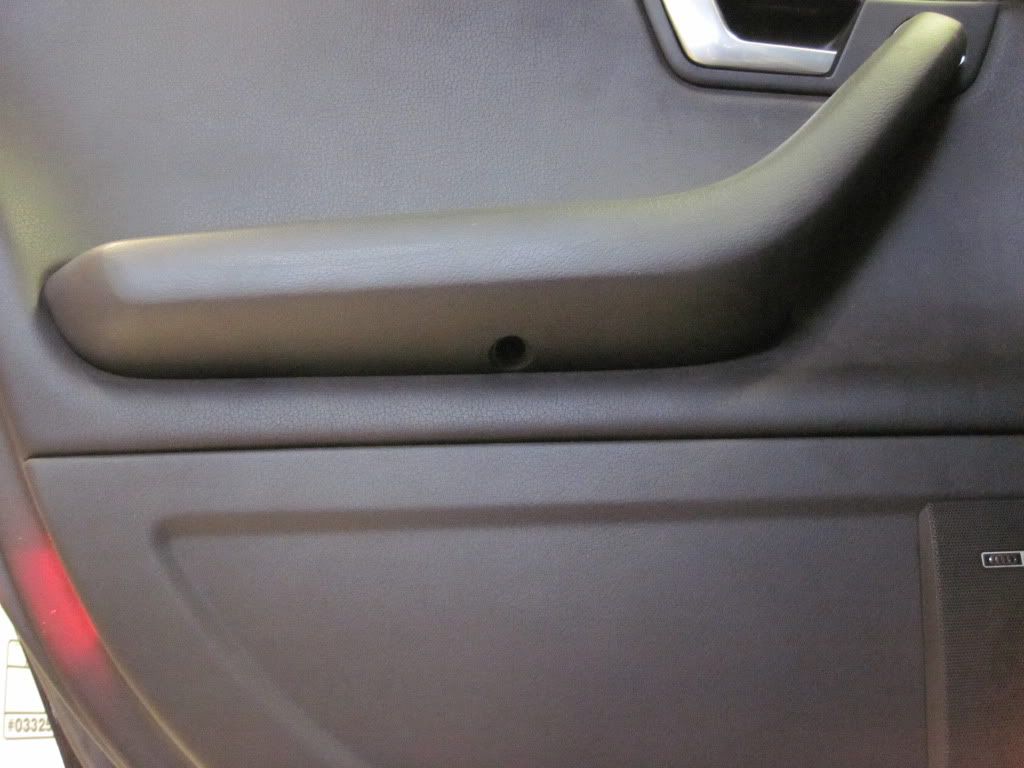 3. Next yank the door panel off. It's easiest to start from the bottom and work your way around. There are some snap clips that will most likely break. You can replace them as needed.
4. There are 3 connections (wires/cables) still attached between the door and panel. The first is the door handle linkage (cable with orange shield). Slide the white piece off and unhook.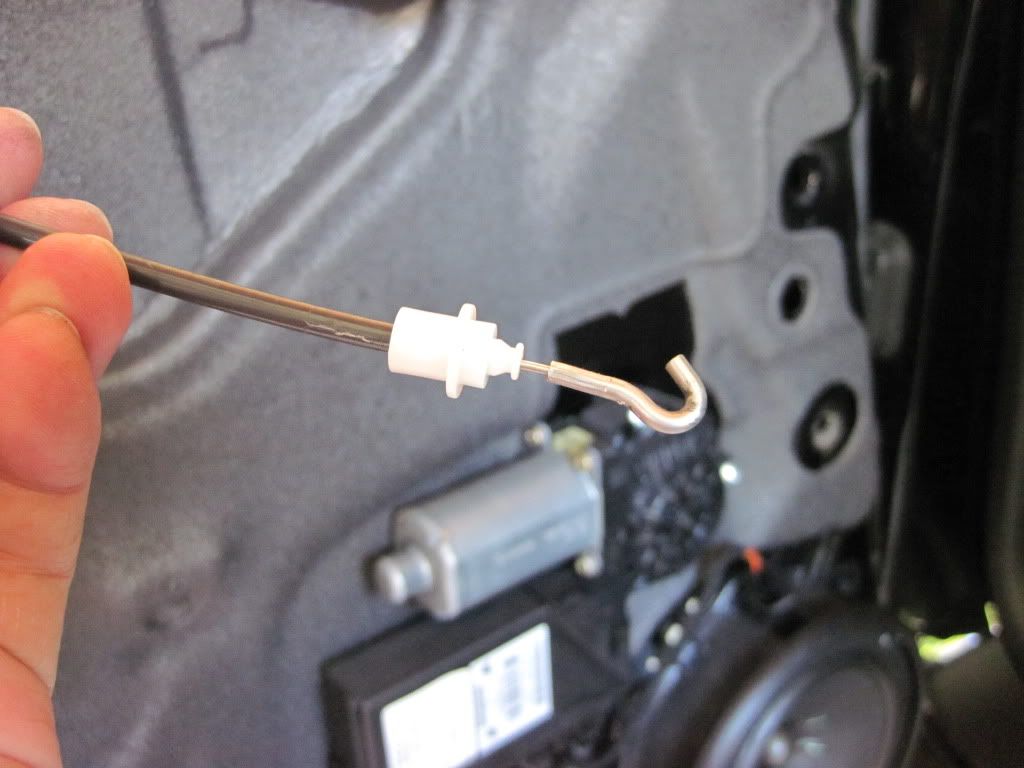 Then there are two harness connections you need to detach. One to the speaker, the second to the window motor. Be sure to remember where they plug into.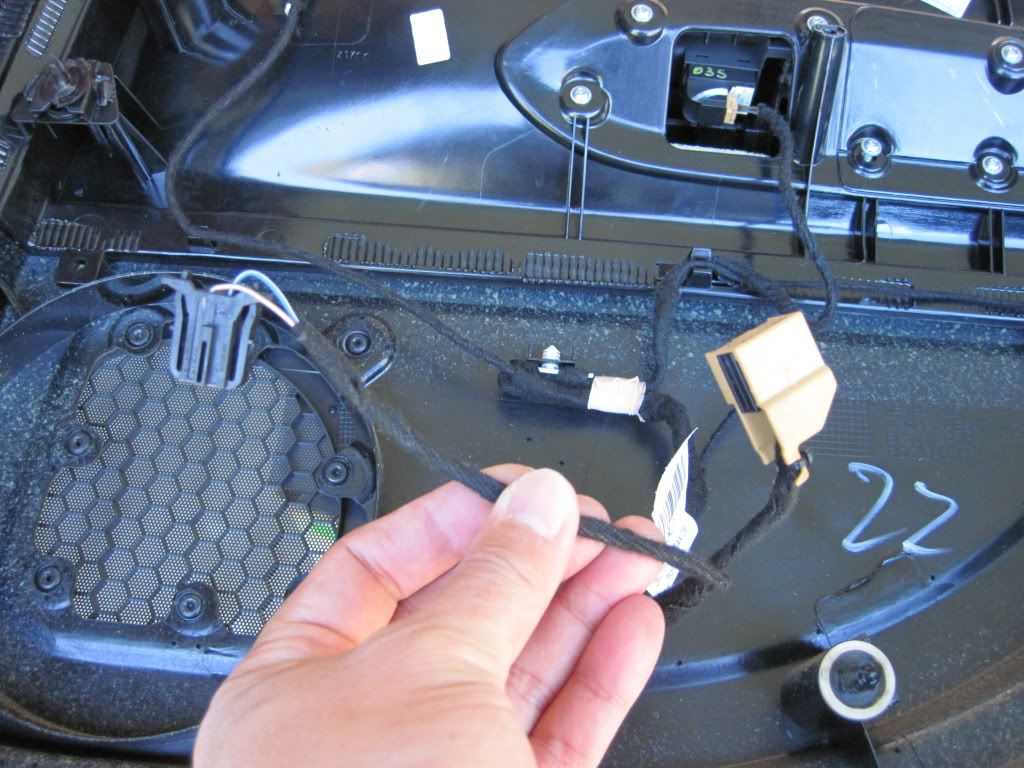 Here's a view of the door.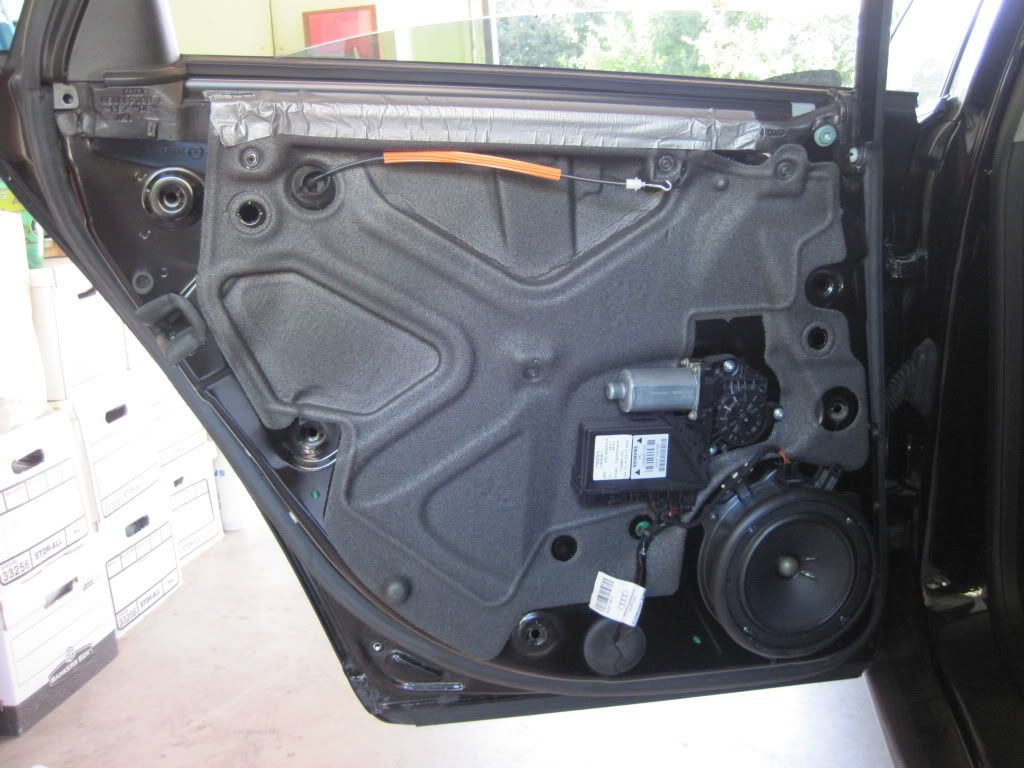 Here's a view of the inside of the panel.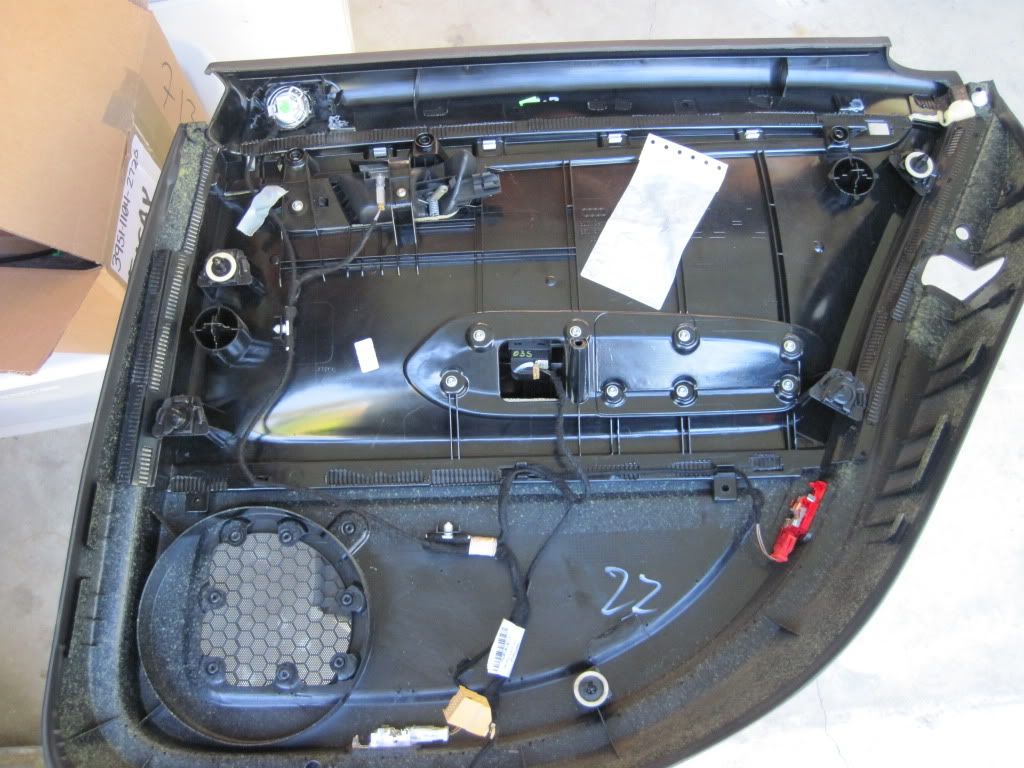 5. Unplug the three other harnesses. Two to the window motor, one to the speaker. Cut the black ziptie.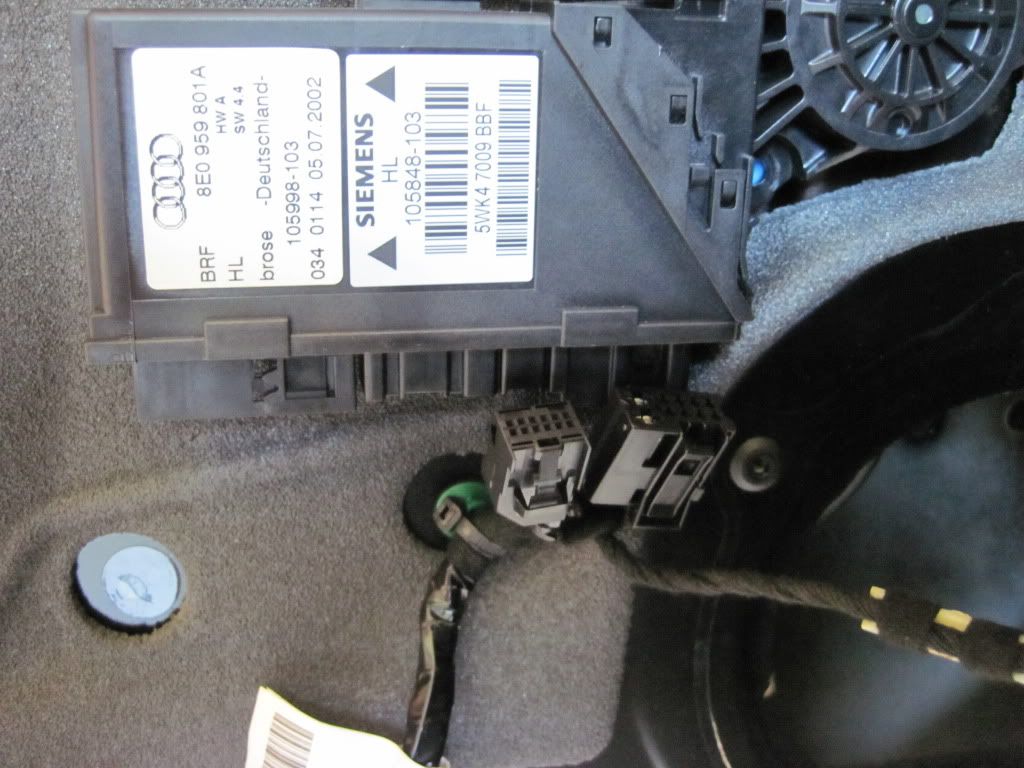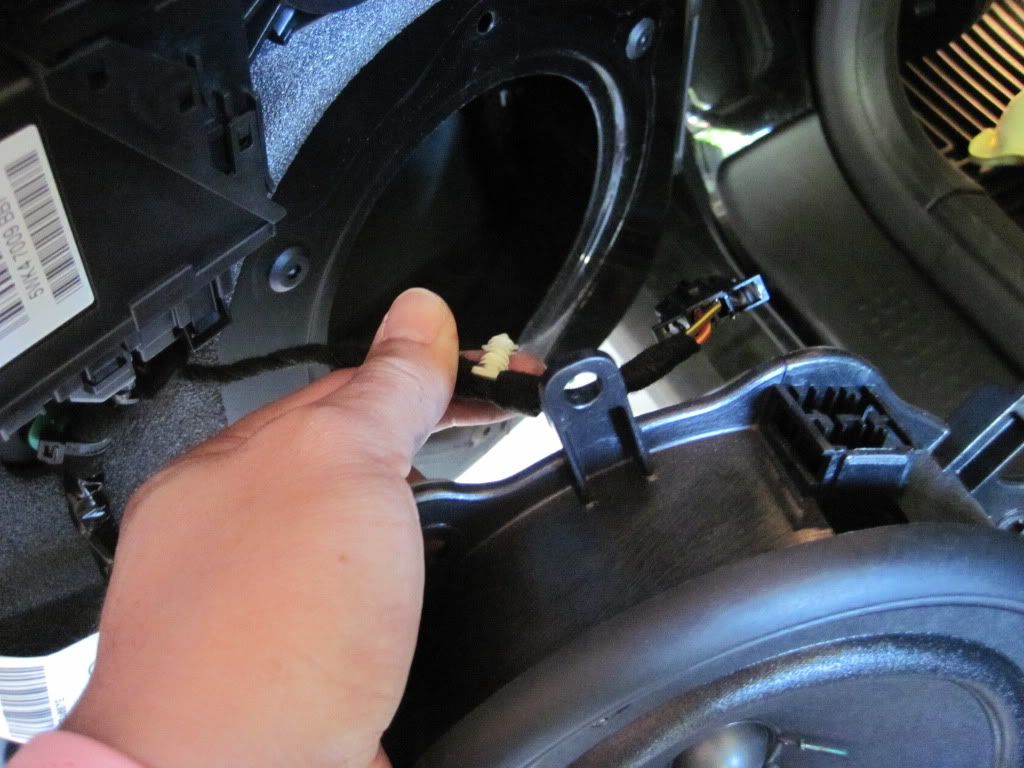 6. Remove the speaker. There are three screws holding it in place. (Phillips)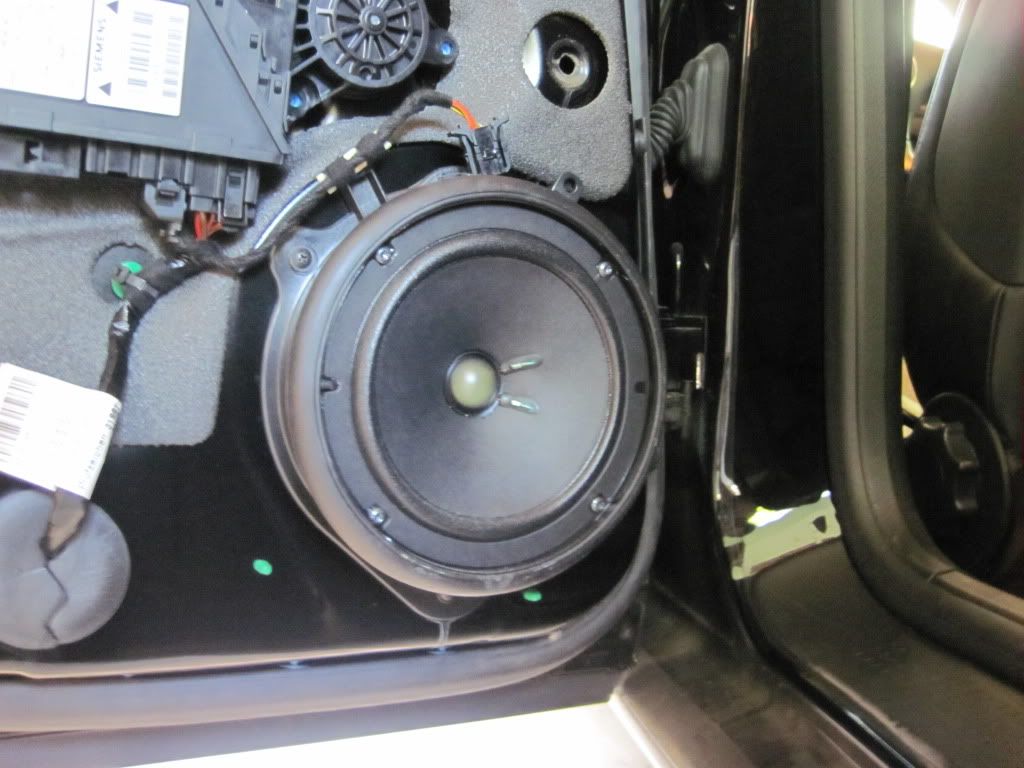 7. Remove window motor. There are three screws holding it in place. (T25)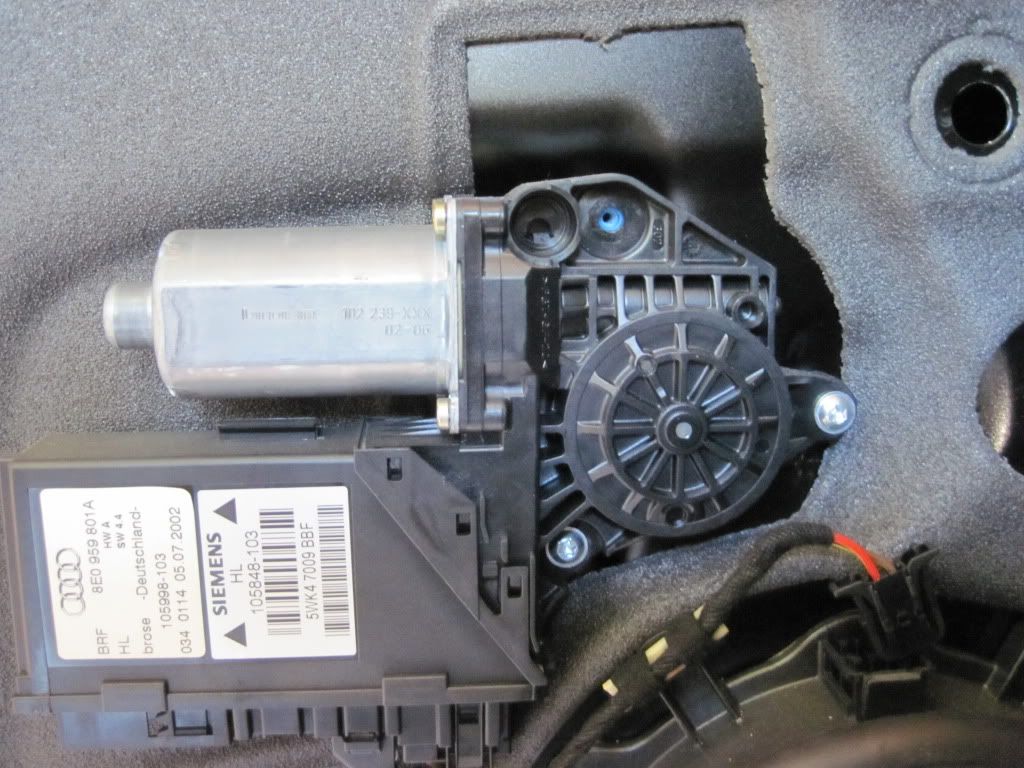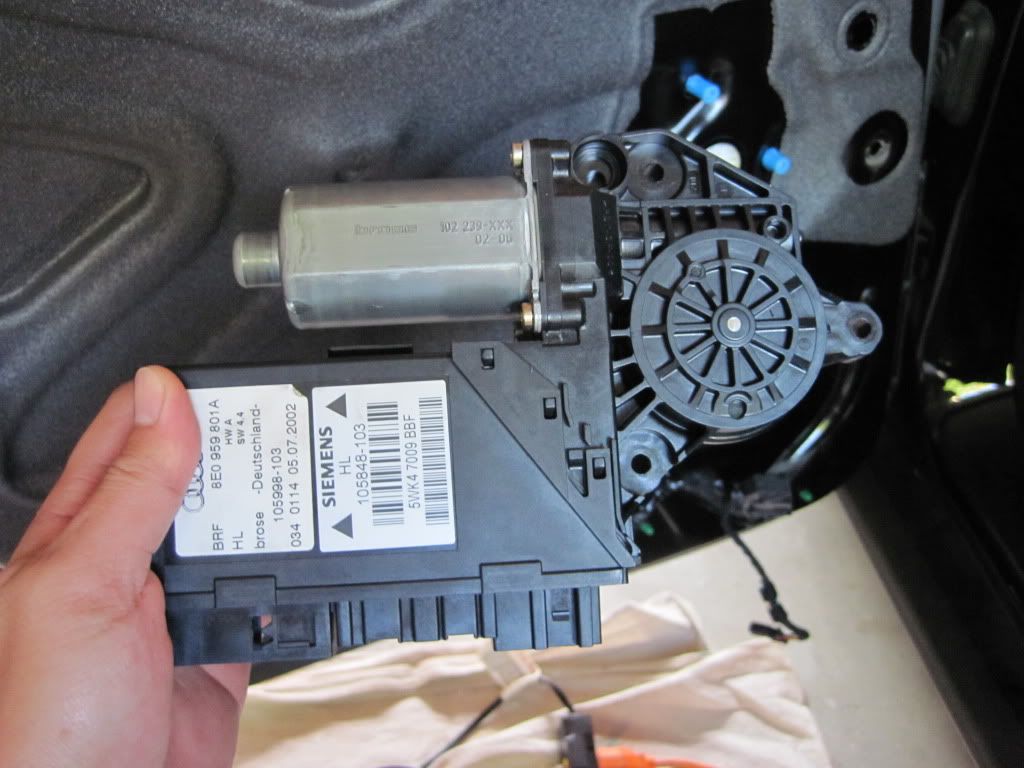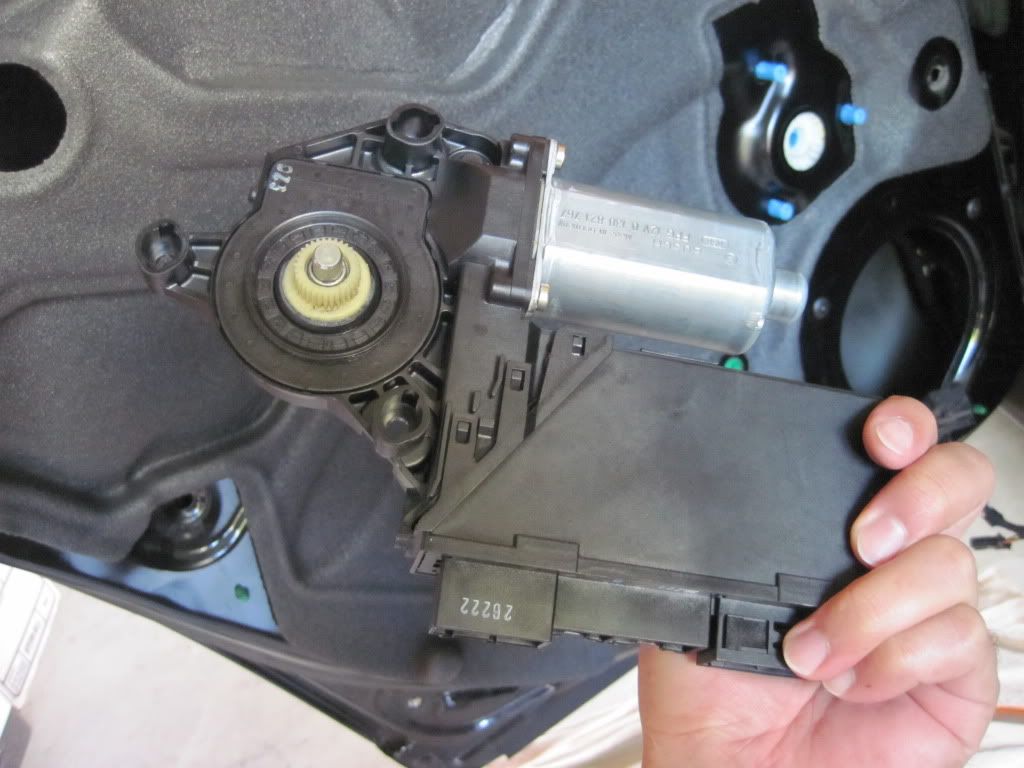 8. Remove entire foam cover. It helps to heat up the adhesive using a hair dryer.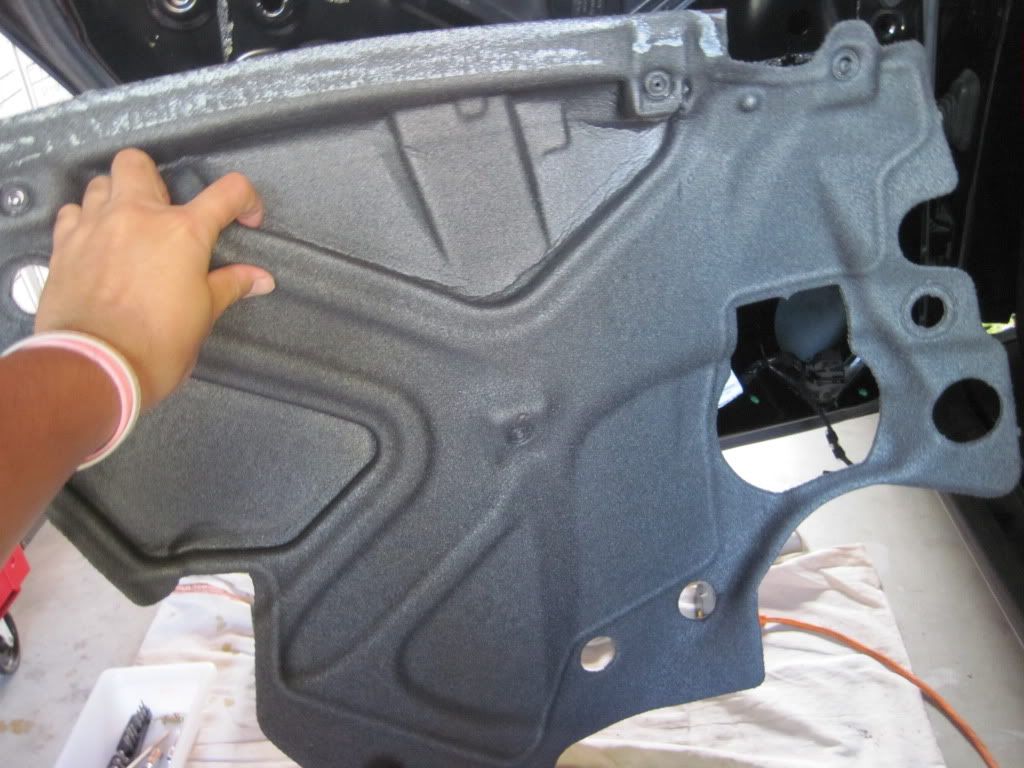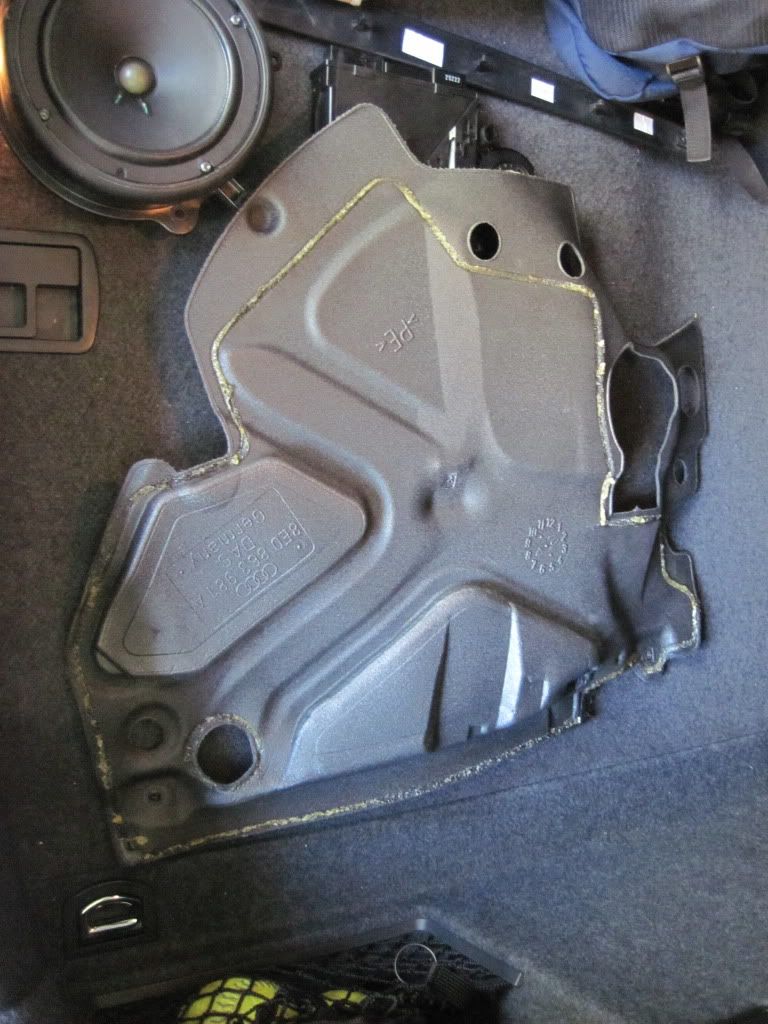 9. Remove plastic cover. There are two screws holding it in place. (Phillips)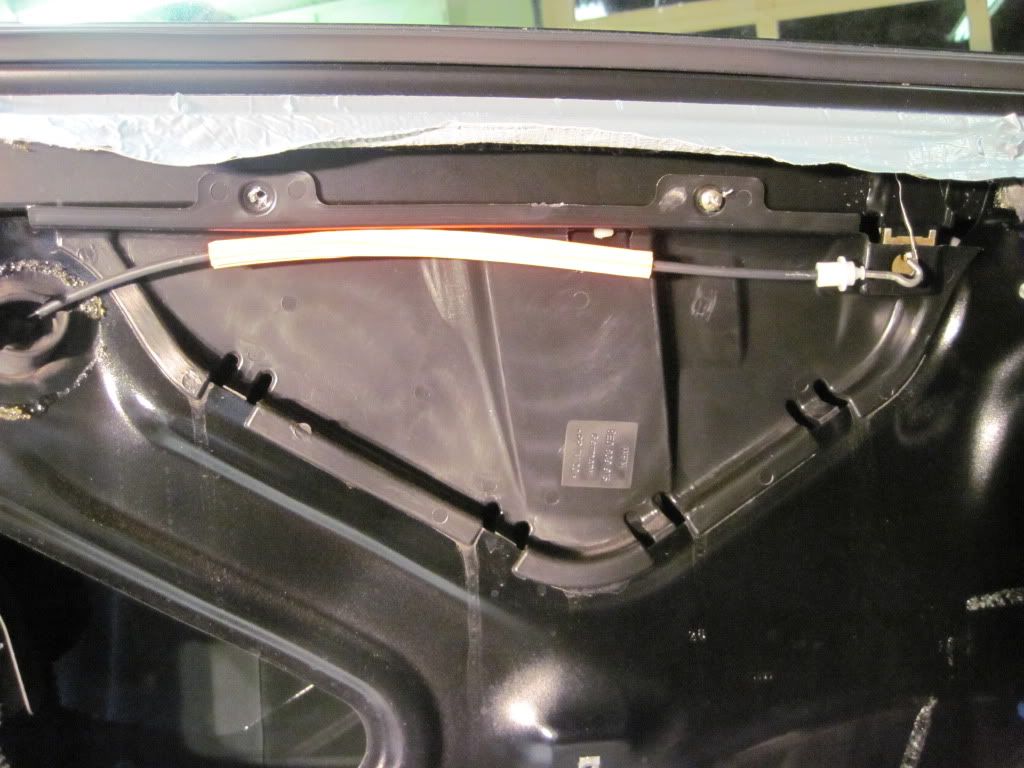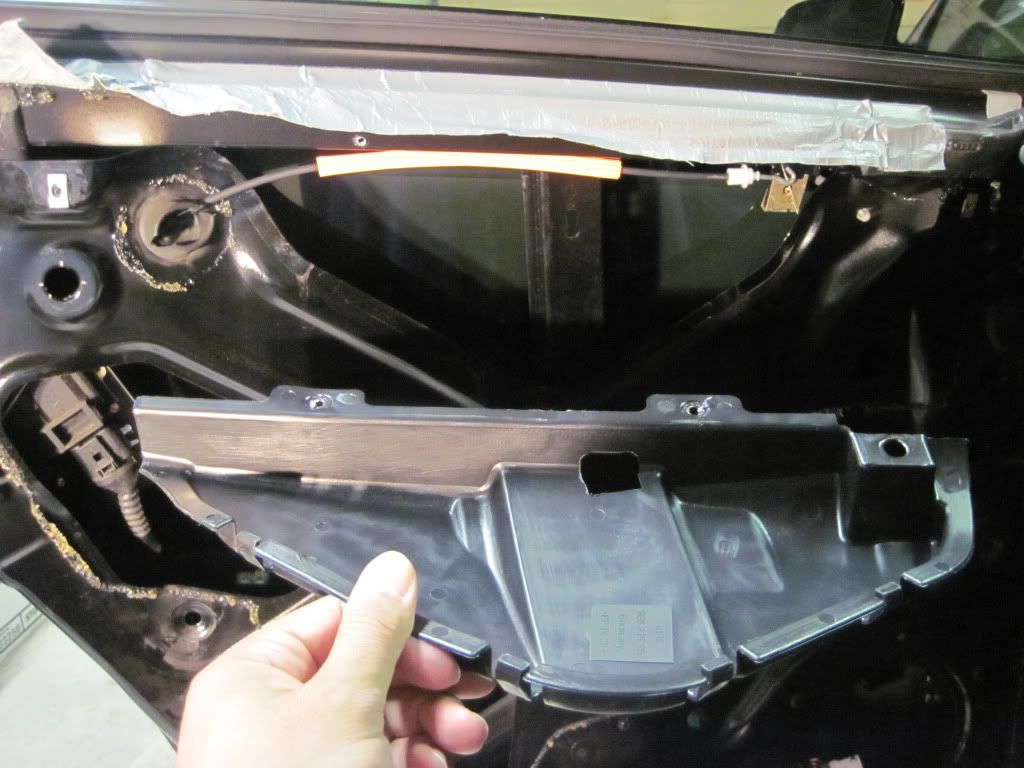 10. Remove C-pillar plastic cover and two foam pieces.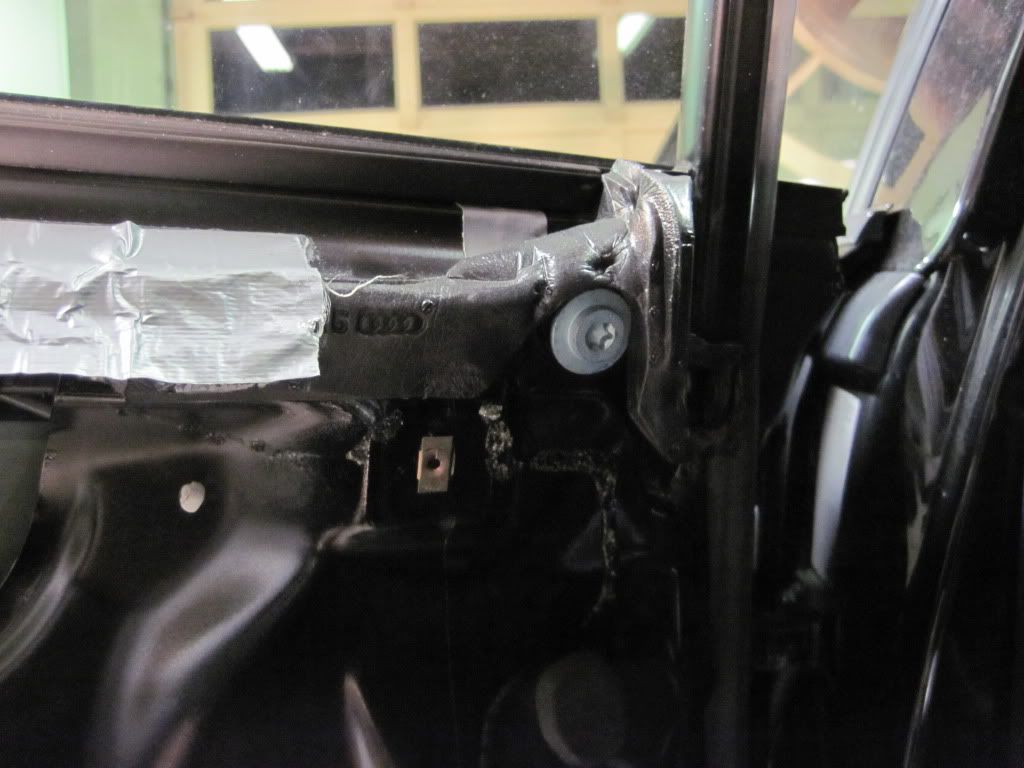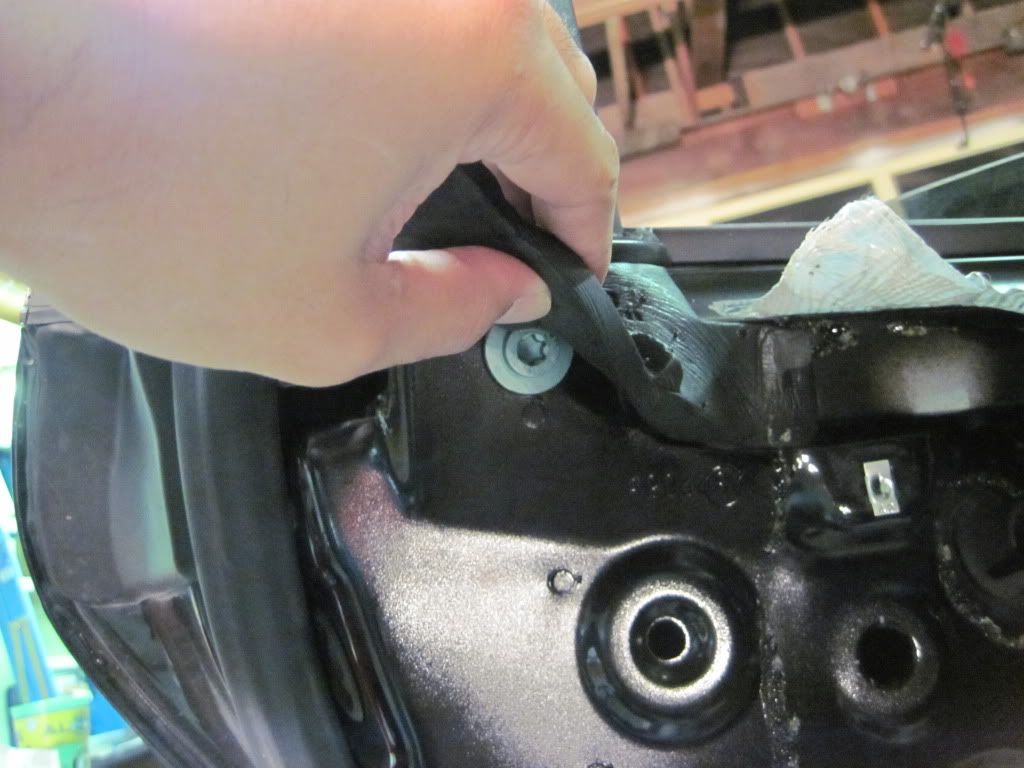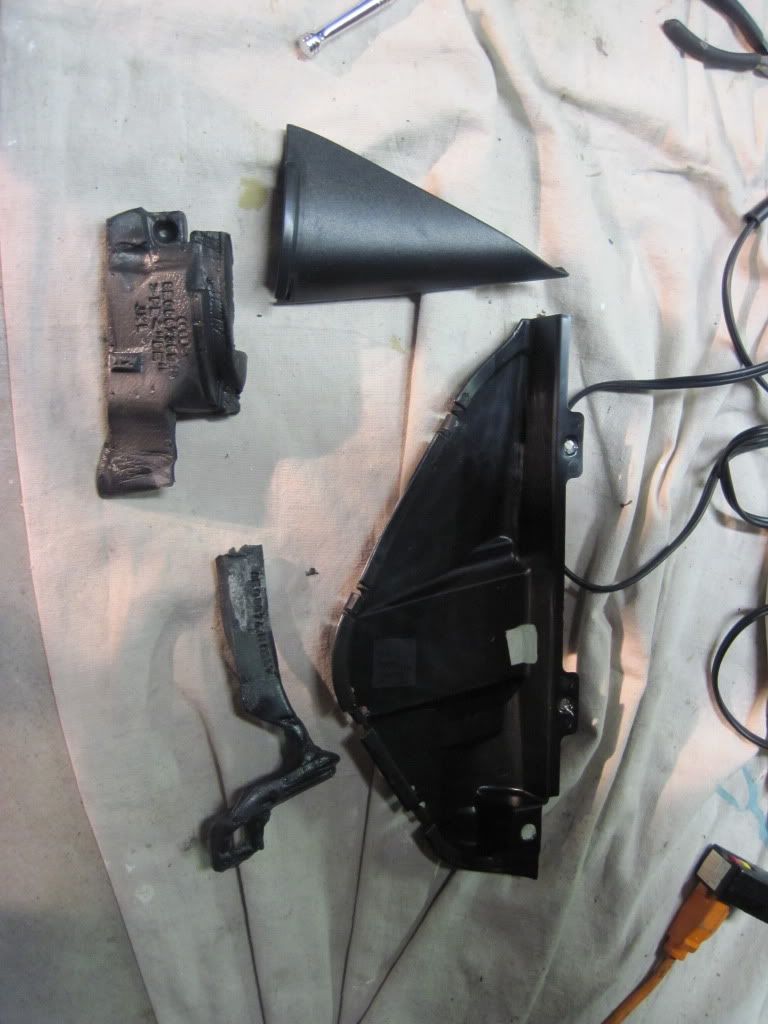 11. Remove the screw that fastens to the window regulator. (T25)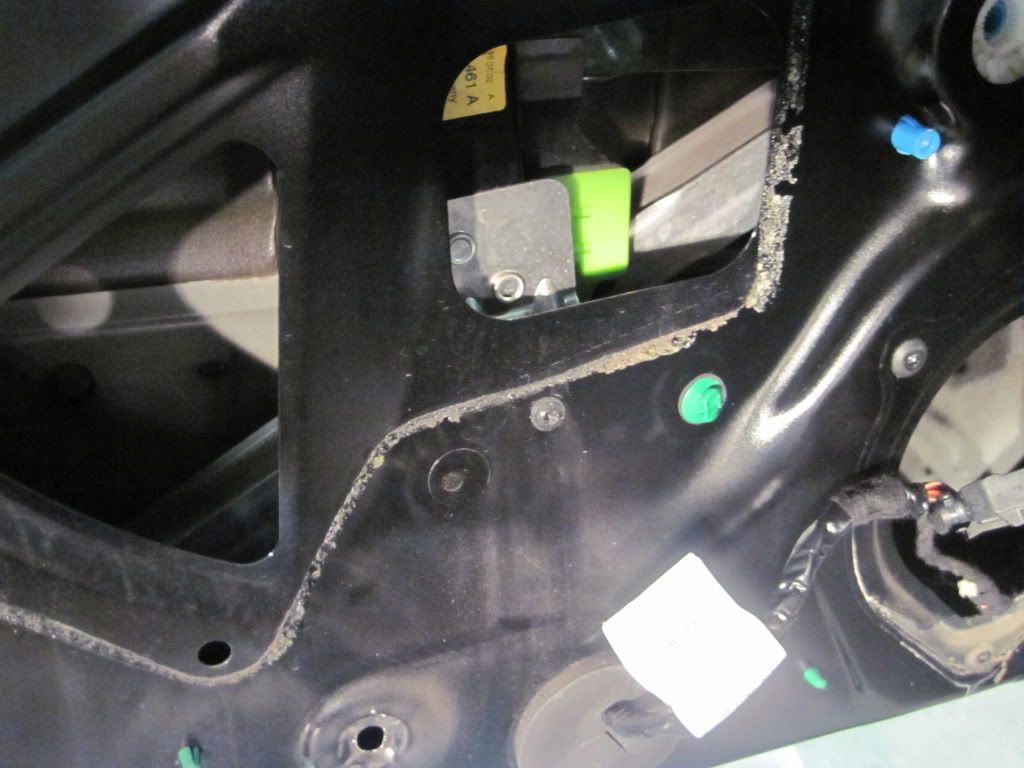 12. Carefully remove the upper portion of the weather stripping. This is what it should look like.