Well it all started with the "V8 Supercharger - let the installs begin !" Shortly after the thread was started my friend Brian "Todeshandler" purchased a 2008 S4 Avant Black 6speed manual from me for the sole reason to have Nik@VF install the new VF Supercharger system on his brand new Avant. After making a reference on the thread about me wanting some boost Nik contacted me about using my RS4, of course I said yes!
The only hard part is being without my car for awhile
. So a week later I made the drive out to California starting with visting my sister first. Then making my way down to VF.
My car across the street from my sisters place. (Could not sleep at all! The 1st night the RS4 has spent outside.)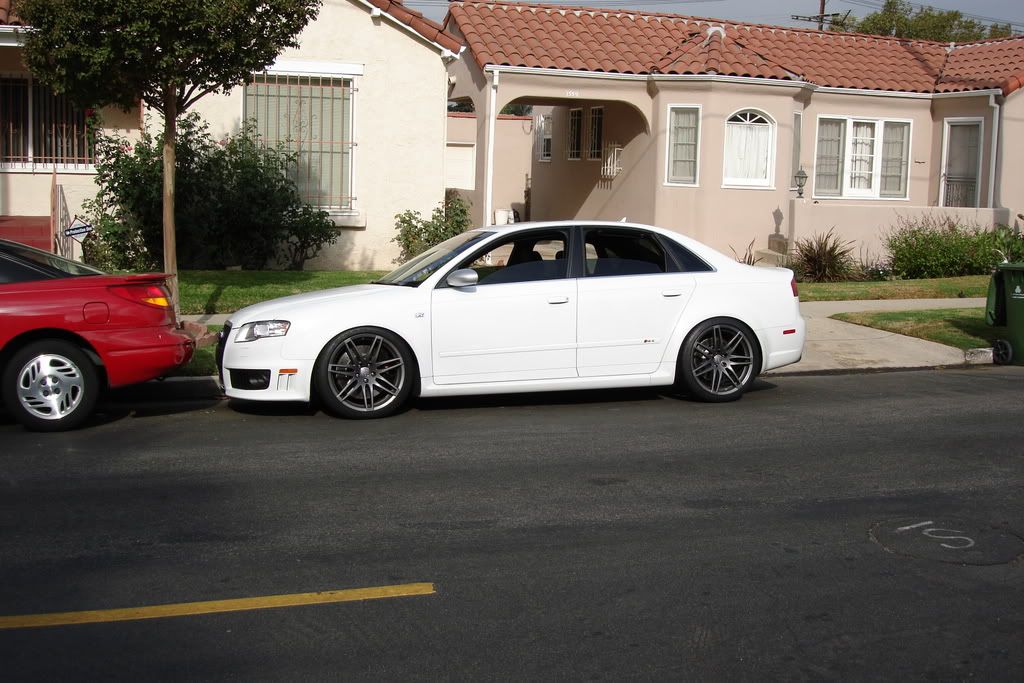 On the freeway to VF.......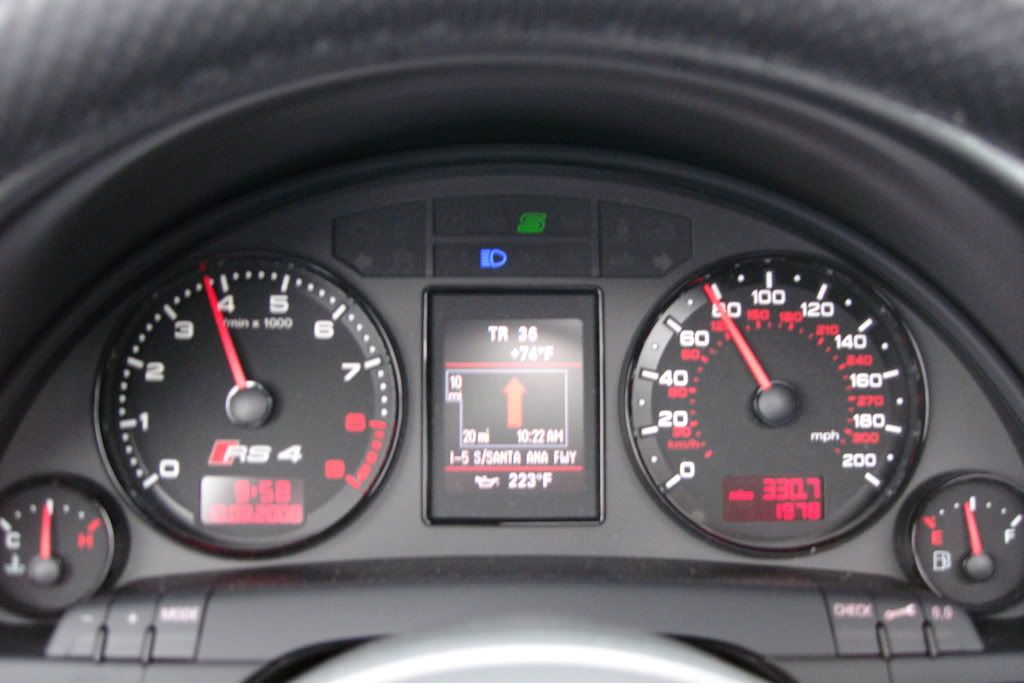 In front of VF (Found it by way of looking for other cars with the VF logo.)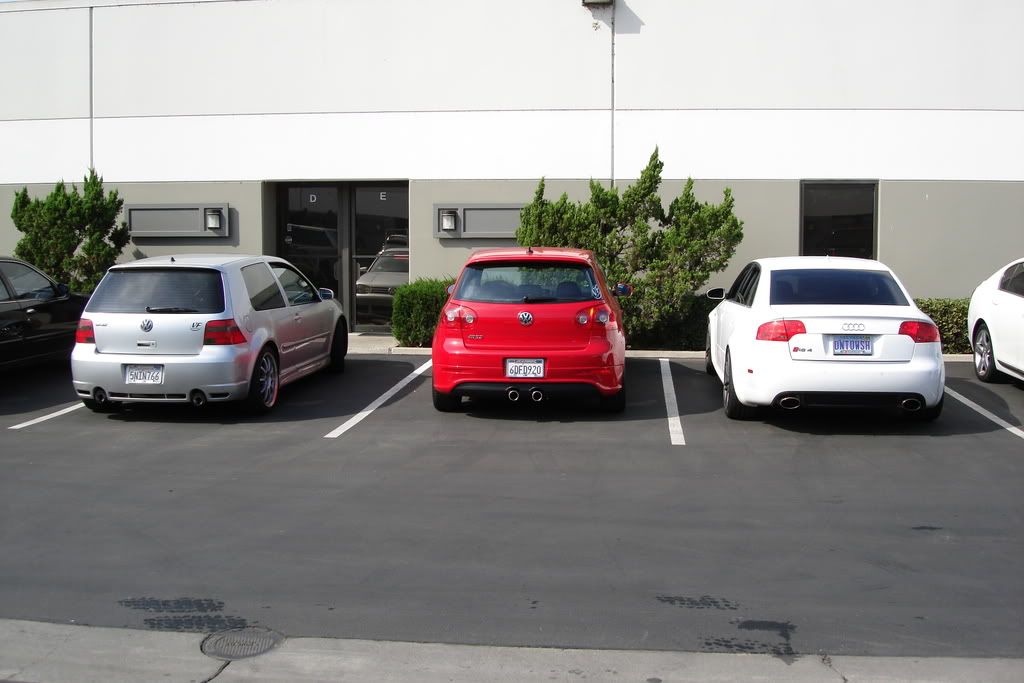 I took this pic because I want this kit on my A3 (hint hint.....Nik & Delius)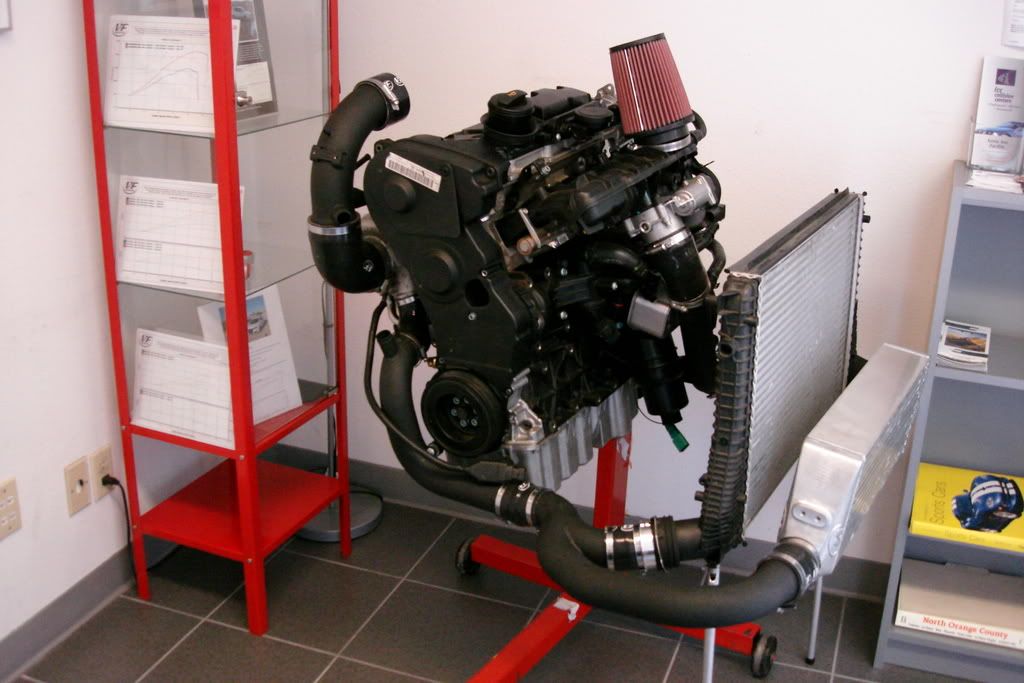 Here is Brian's S4 (Todeshandler) under the knife. With the temp tag!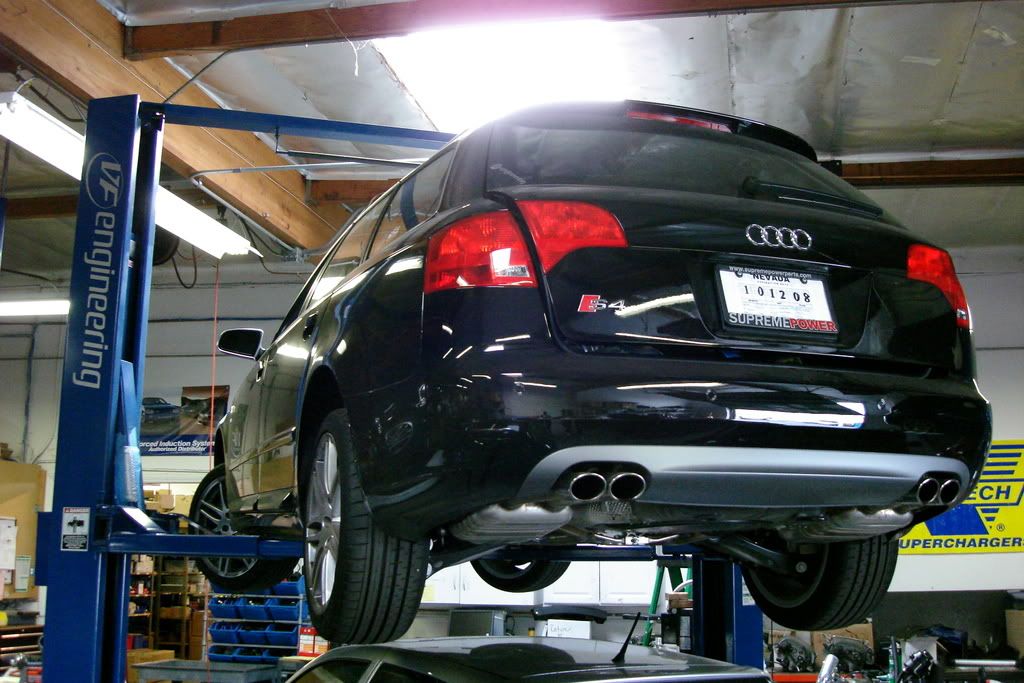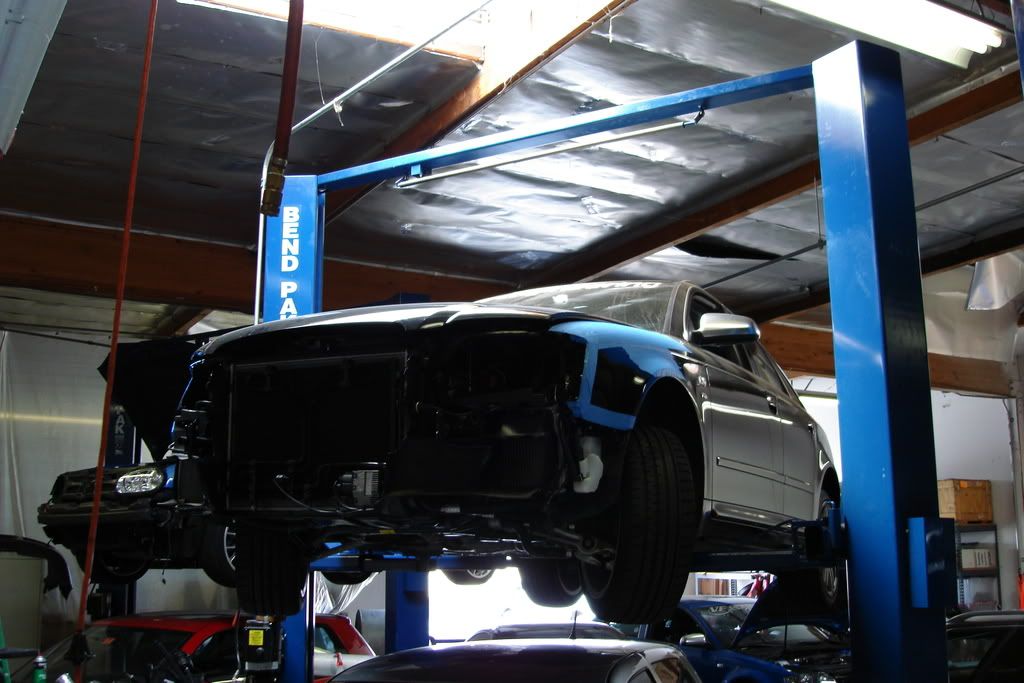 While I was there VF had a couple of customers show up and I pulled my car around back. (Sorry for not taking a pic of the whole M3 was in lala land.)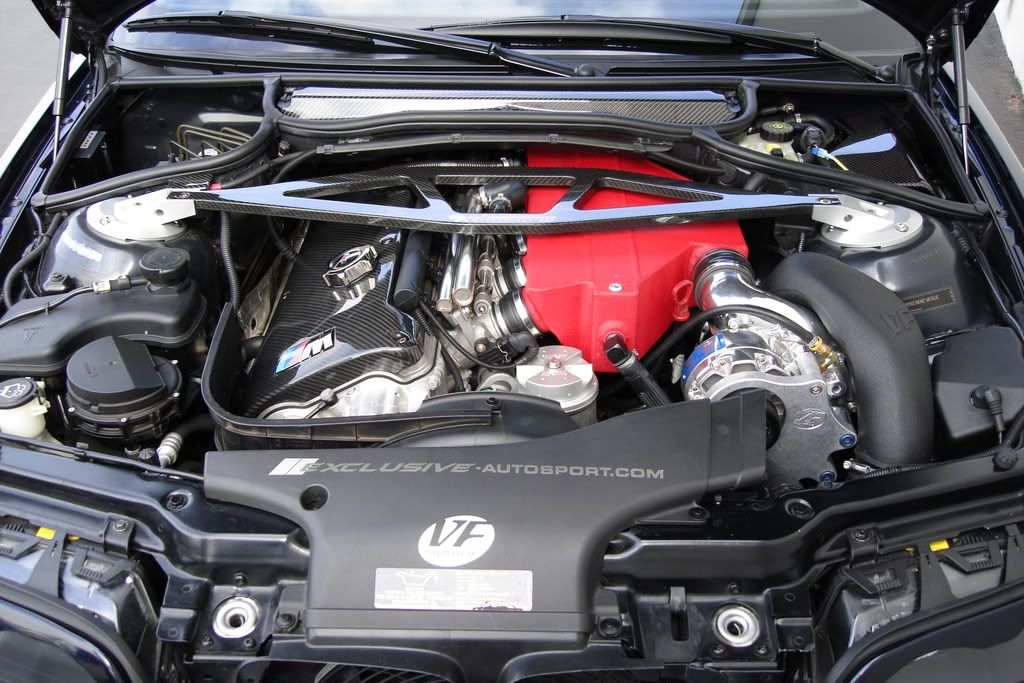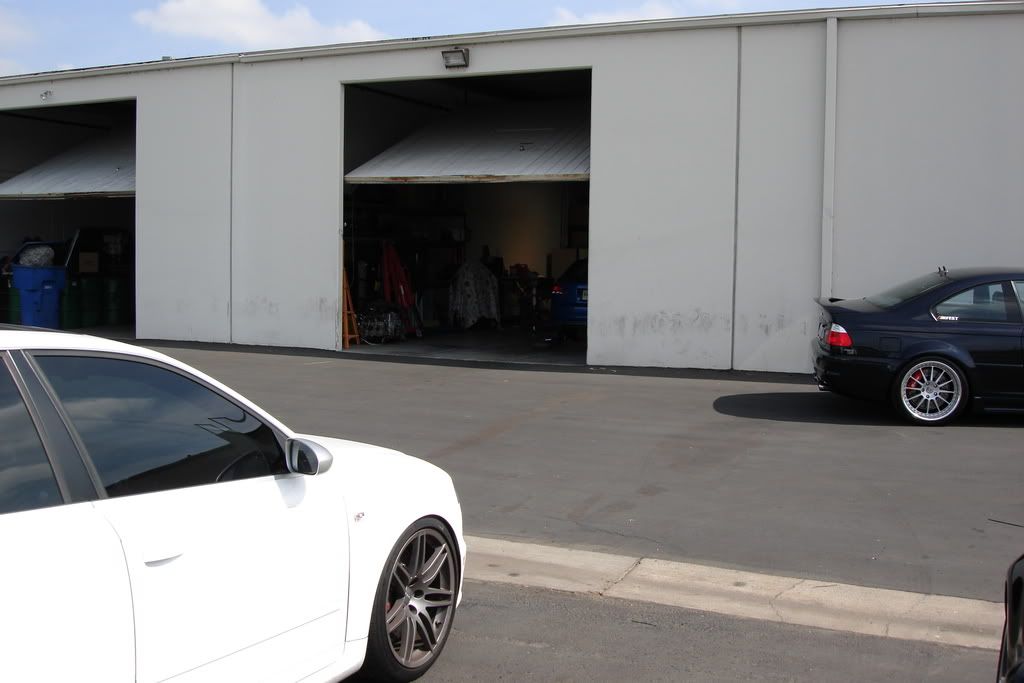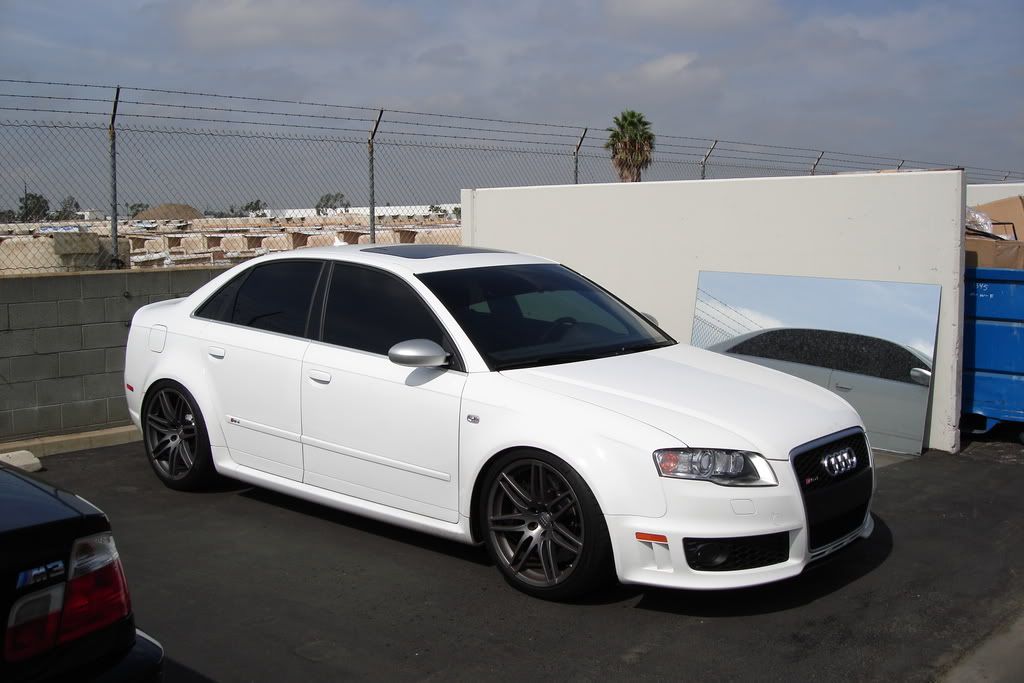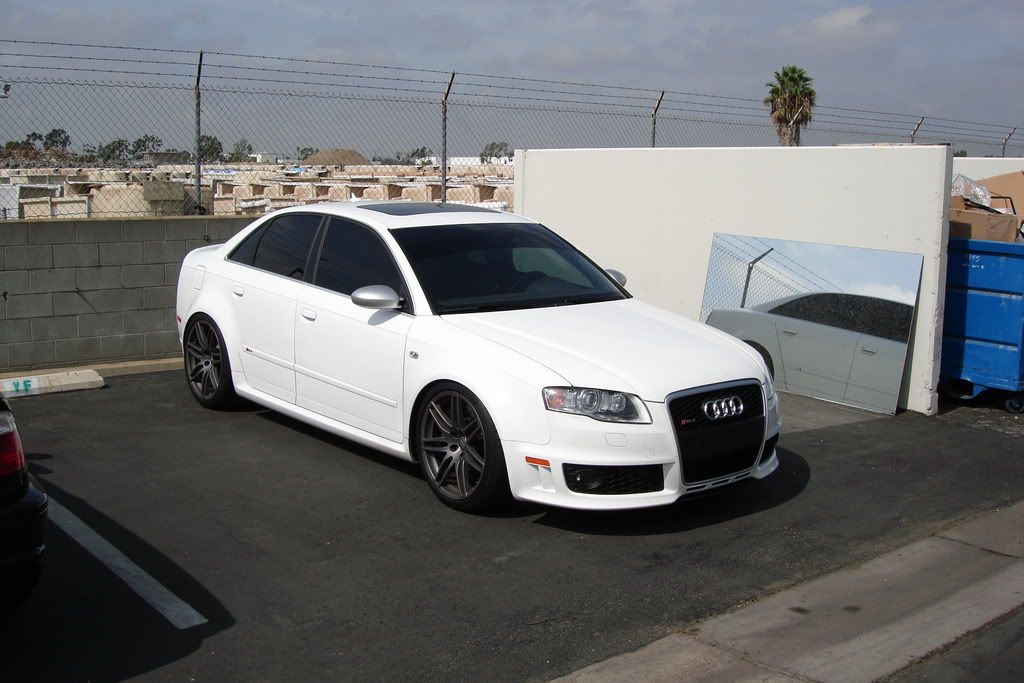 Inside there was also a new M3 under the knife. (That kit is closer to being finished)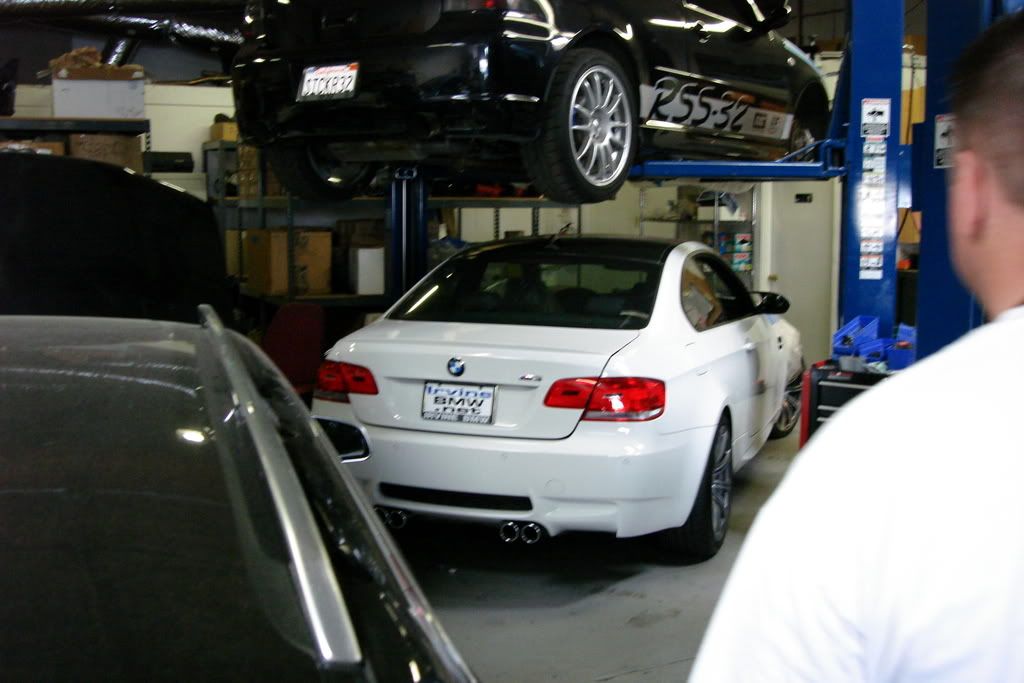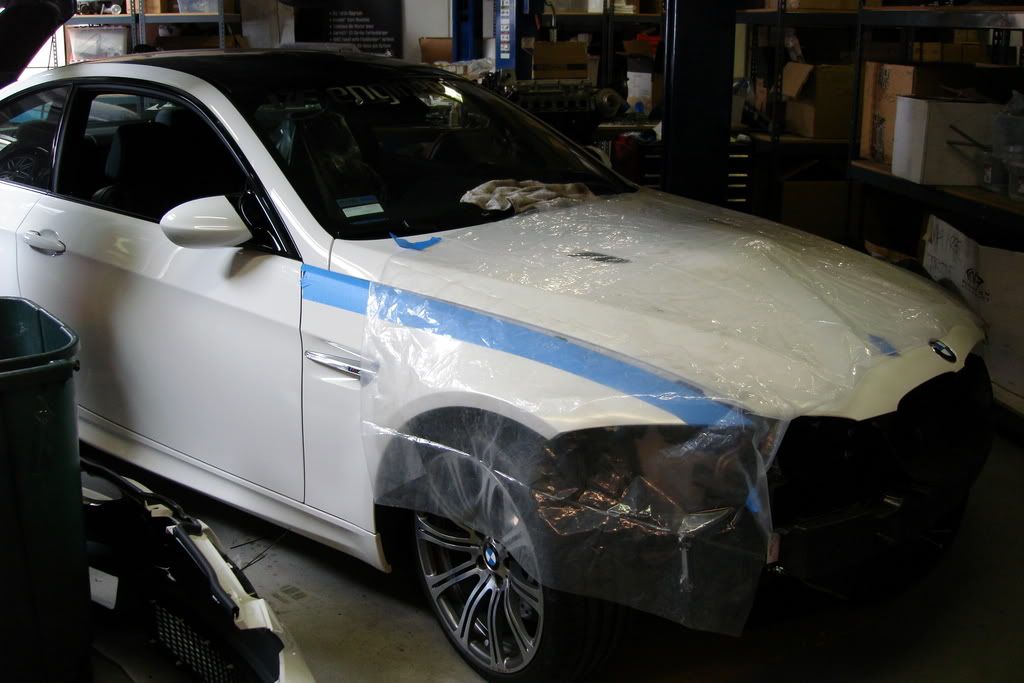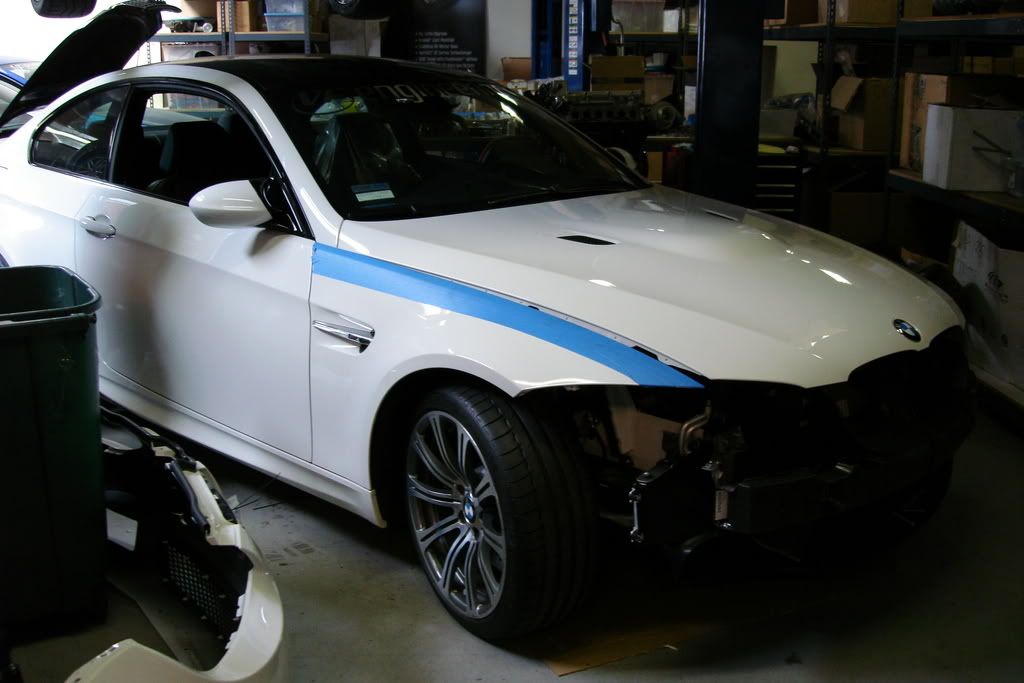 Also in the shop was a S3! Very cool in person. They are installing their big turbo kit. All they had left was running some dyno pulls. The car is from Mexico.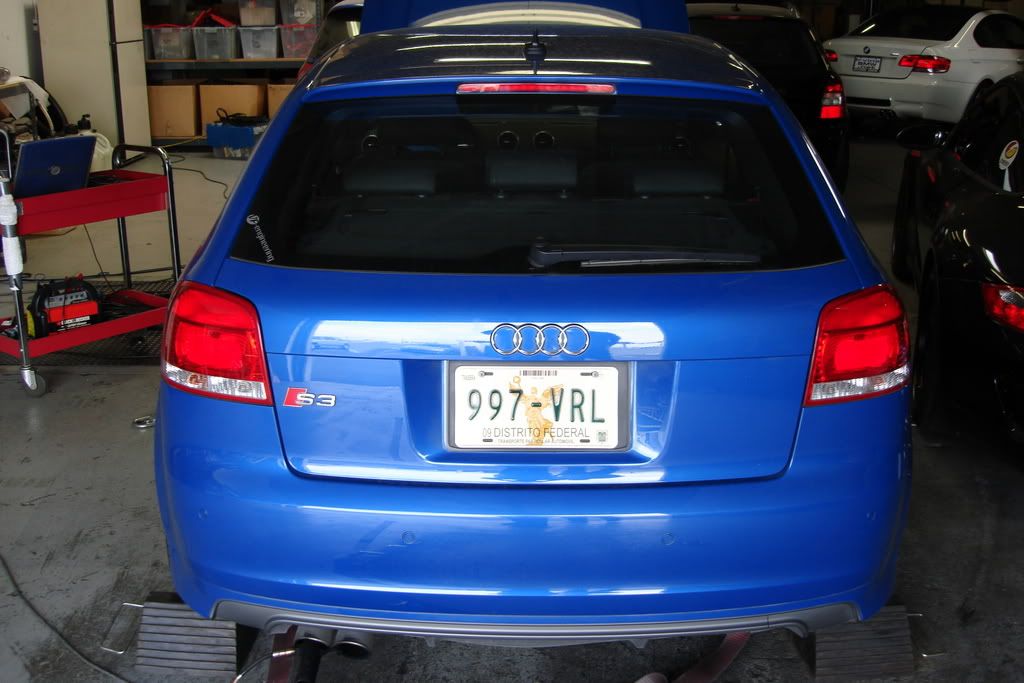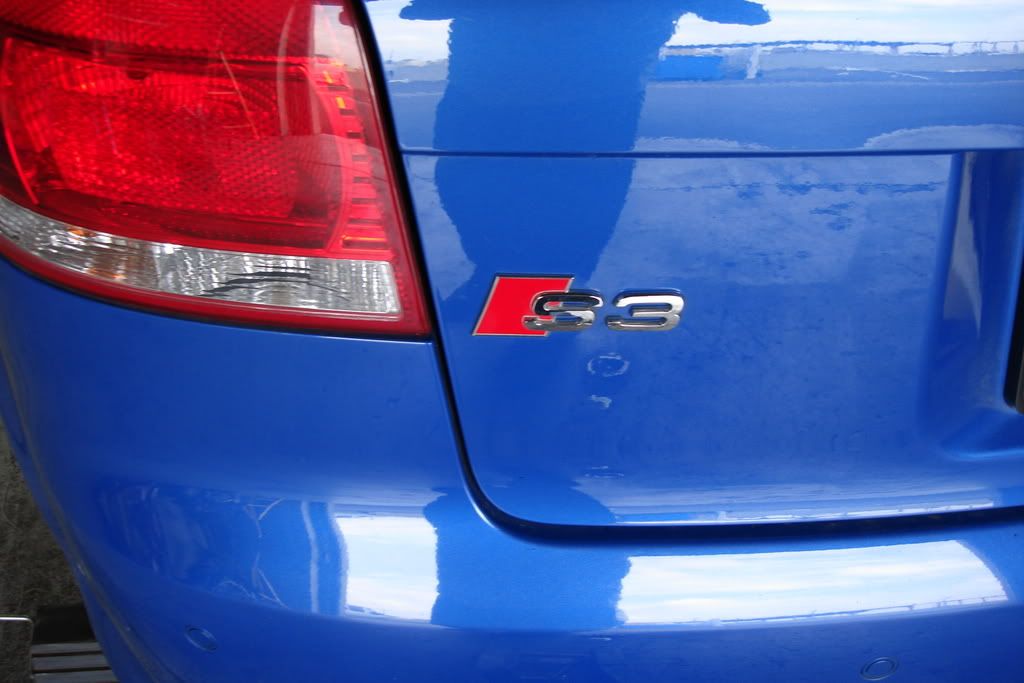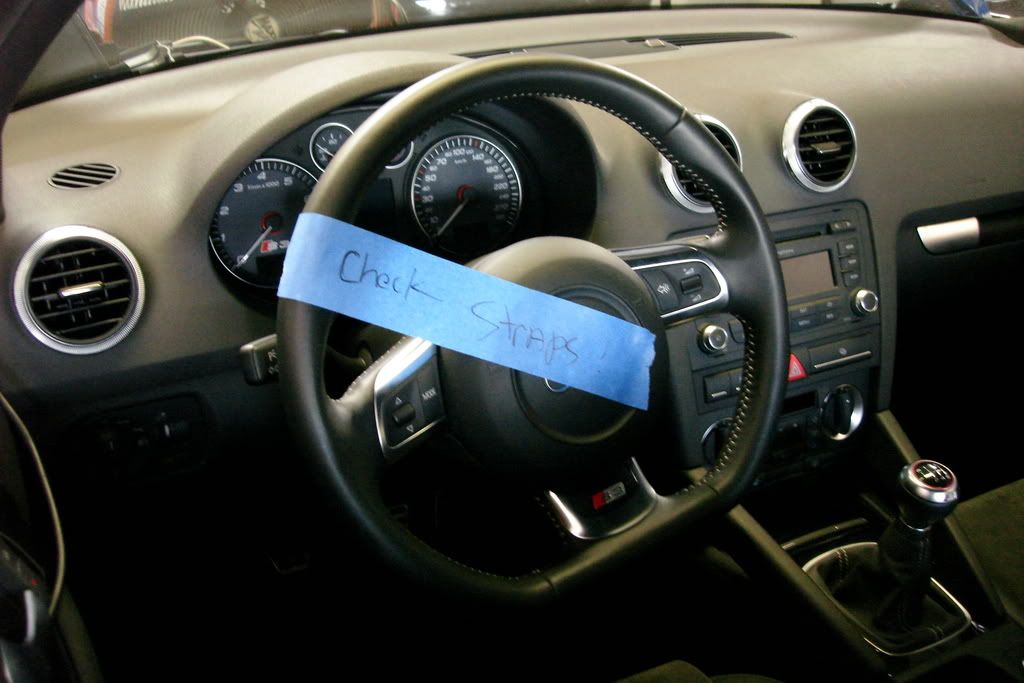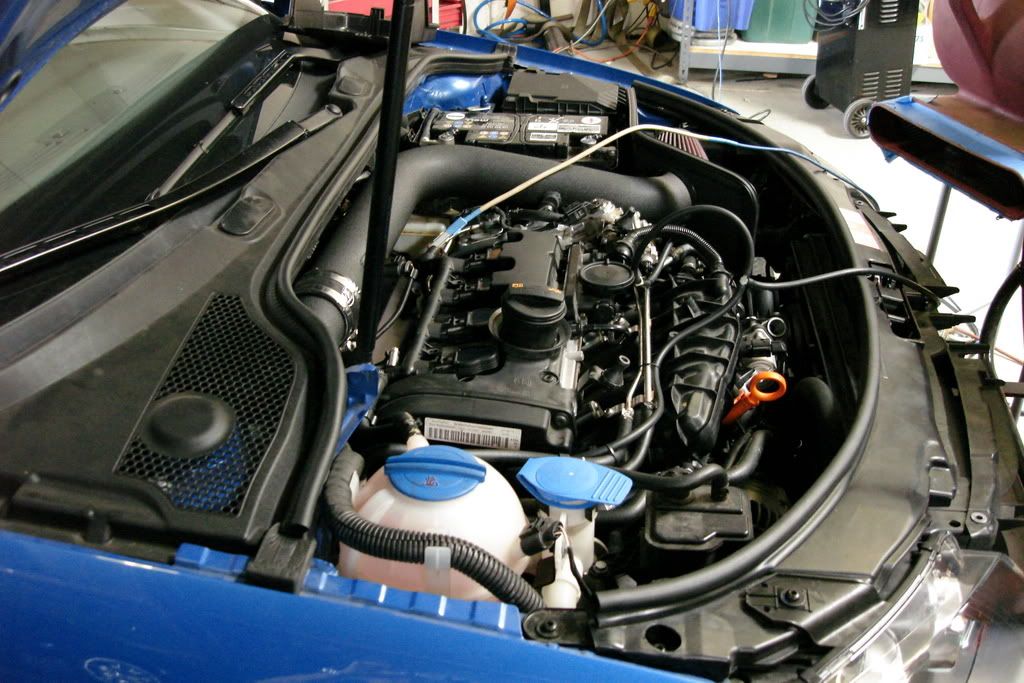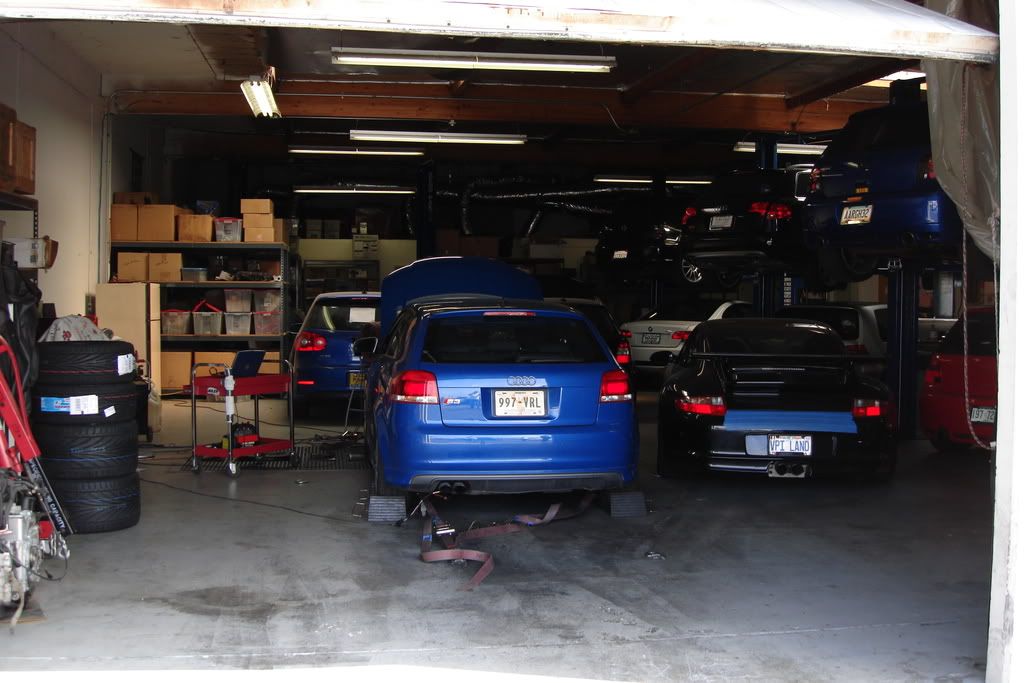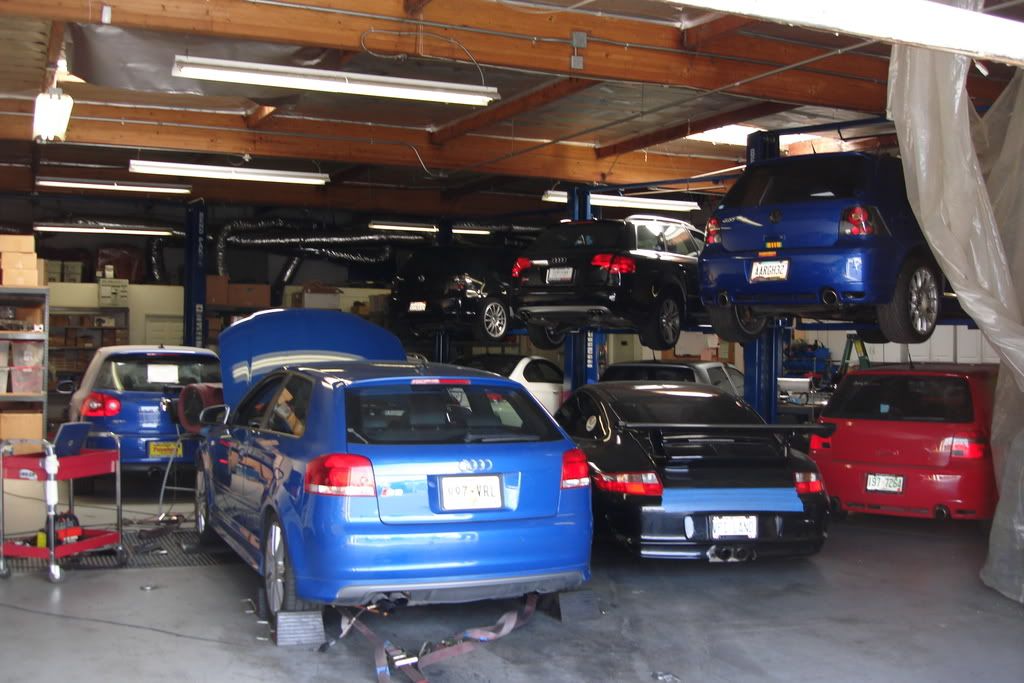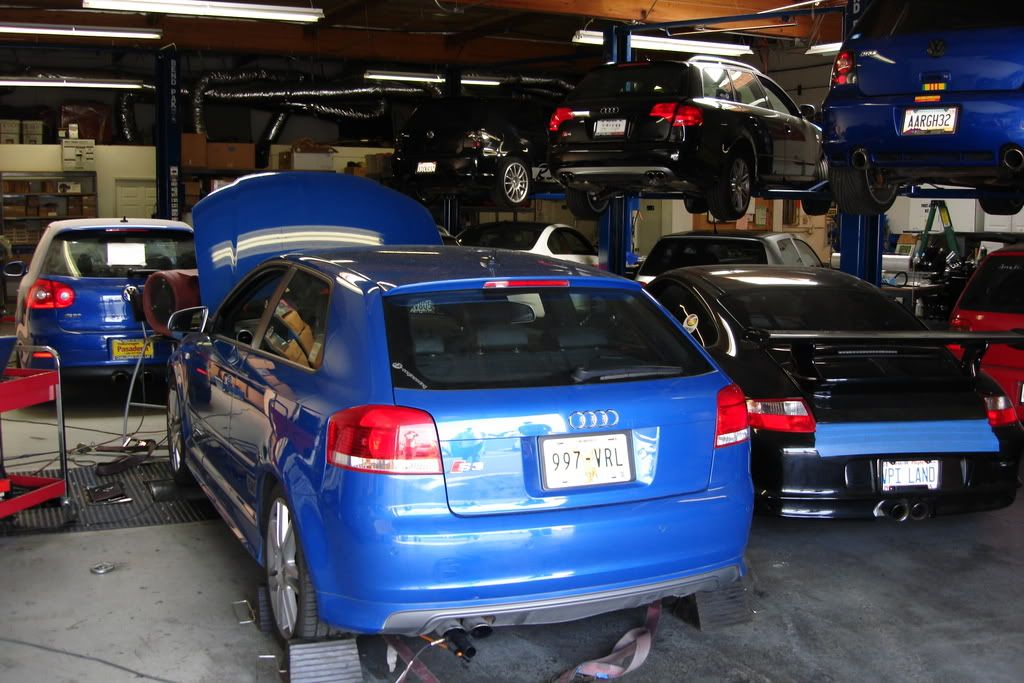 Next up would be the 997 in the shop with a blower installed. This car sounds so wicked!!