Originally I was going to do what
Eddie Man
and
FatAuto
did
DIY Link
,
Eddie Man's original thread
and
FatAuto's AW link
Props to FatAuto and Eddie Man!!!
OK, now with pictures...
1) with the switch on "Auto" push in with a bit of force and begin turning the knob COUNTER CLOCKWISE, once the switch is in between the "O" and "Auto" position, you will hear/feel a slight click and the knob will go in slightly
2) while still turning COUNTER CLOCKWISE and pushing in slightly, move the knob all the way to the "O" position and push a bit harder, the knob will then push in a bit more
3) while still pushing in on the knob (at its second "pushed in" position) begin moving the knob back towards the "Auto" position or CLOCKWISE, the knob should stop in between the "O" and "Auto" positions, then just pull out, the whole assembly should come out...
4) next, you will wrap the three strands of copper from a Radio Shack wire around pins 1 & 2 on the connector and place a piece of electrical tape over pin 2. (images below for reference).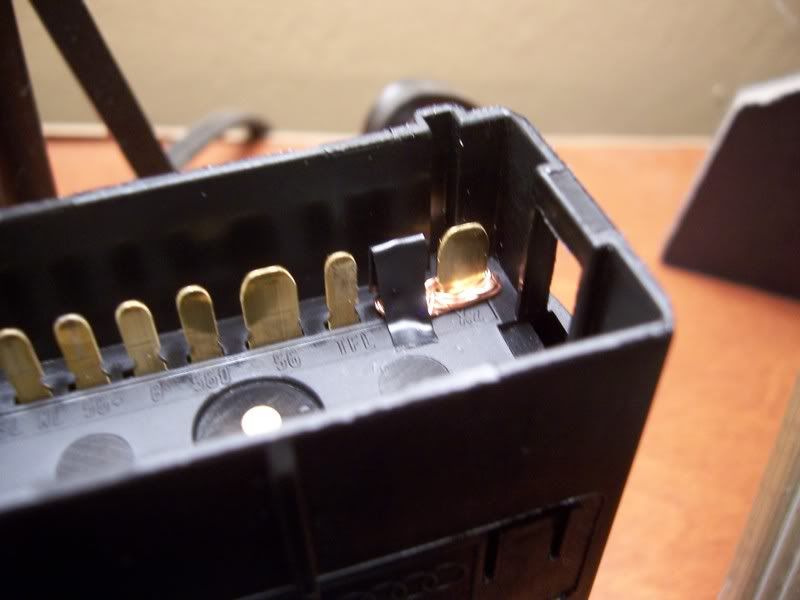 5) put the connector back into the switch, it will take a bit more force because of the electrical tape over the pin but, it will go in
6) Use VAG-COM to Code the car to RTW (Rest of The World). Now enjoy!