Our in-house designed and engineered solution to enhancing engine bay aesthetics is achieved with our ECS Carbon Fiber Oil Filter Cover. A quick to install solution to the unattractive stock oil filter brings new life into carbon fiber underhood styling.
The pre-installed high-temperature foam strips snugly grab onto the oil filter for a secure fit that's easy to install and easy to remove by hand. Simply slip over top of the oil filter and you're done!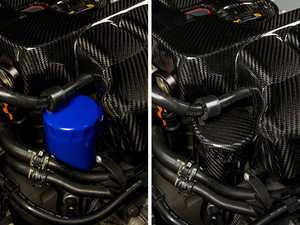 Under the Hood Styling
Click HERE to order or for more information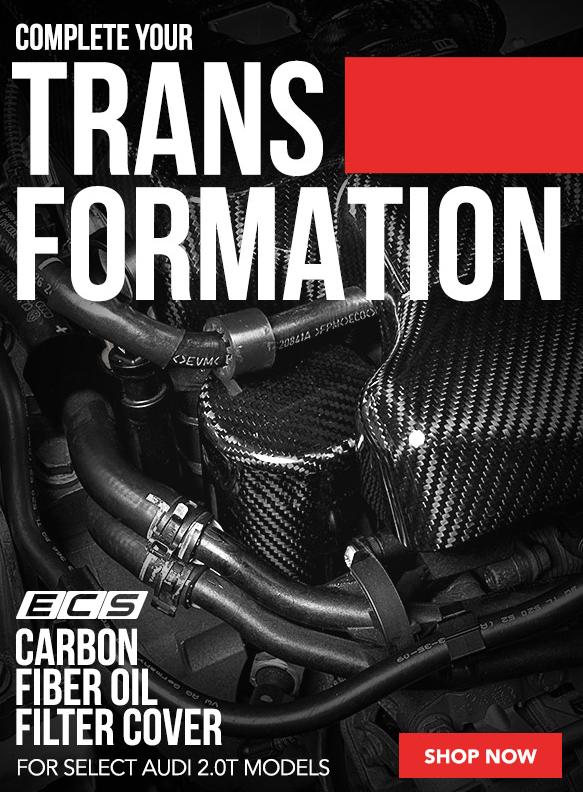 Fits:
Audi B8 A4 2.0T (2009-2016)
Audi B8 A5 2.0T (2008-2016)
Audi C7 A6 2.0T (2012+)
Audi MK2 TT 2.0T (2008-2014)
Audi B8 allroad 2.0T (2013-2016)
Audi 8P A3 2.0T (2006-2013)
Audi Q3 2.0T (2015+)
Let me know if you have any questions.
Jason