This is not a How-To, but a how-it-went.
A few weeks ago I finally dedicated enough time to pull the bumper cover off for some proper upgrades. Killed 3 birds with 1 stone- OEM RS7 Grill, Xpel Headlamp protection and APR SC pulley. Used all OEM parts for the grill swap from 2015 RS7 diagrams - front crash reinforcement cover, parking sensor mounts, hardware, etc. If you can find an aftermarket "RS look" grill that you approve of- go that route, not this one. I have OCD and had to have OEM unit. I had to cut, adapt, remove, you name it. With the APR SC pulley, my ticket for the slide-right-on experience was 30 minutes at 400 and I RAN the pulley out there. For the Xpel- this was my 6th time using their stuff, I'm a big fan. It protects from rocks, but most importantly- UV protection to keep my lenses crystal clear.
Final steps still in the works- finish installing the retractable license plate holder and an aftermarket front view camera in the OEM mount under the rings.
Removed this very thin cover up piece completely, it was not for support- the foam attached to it.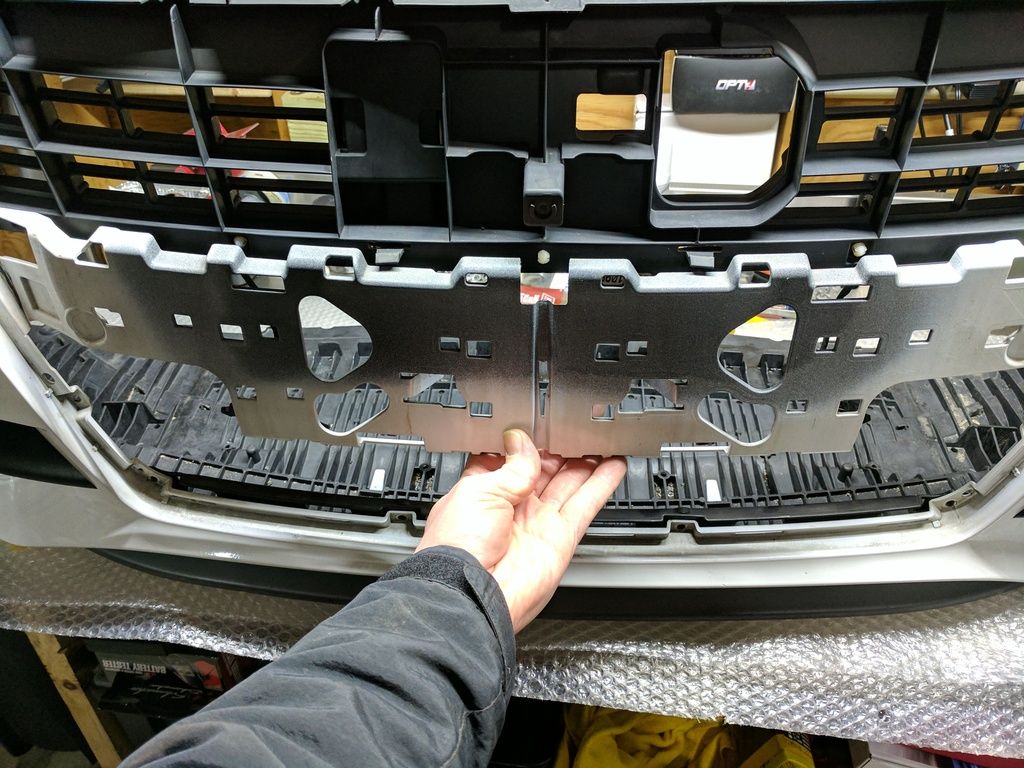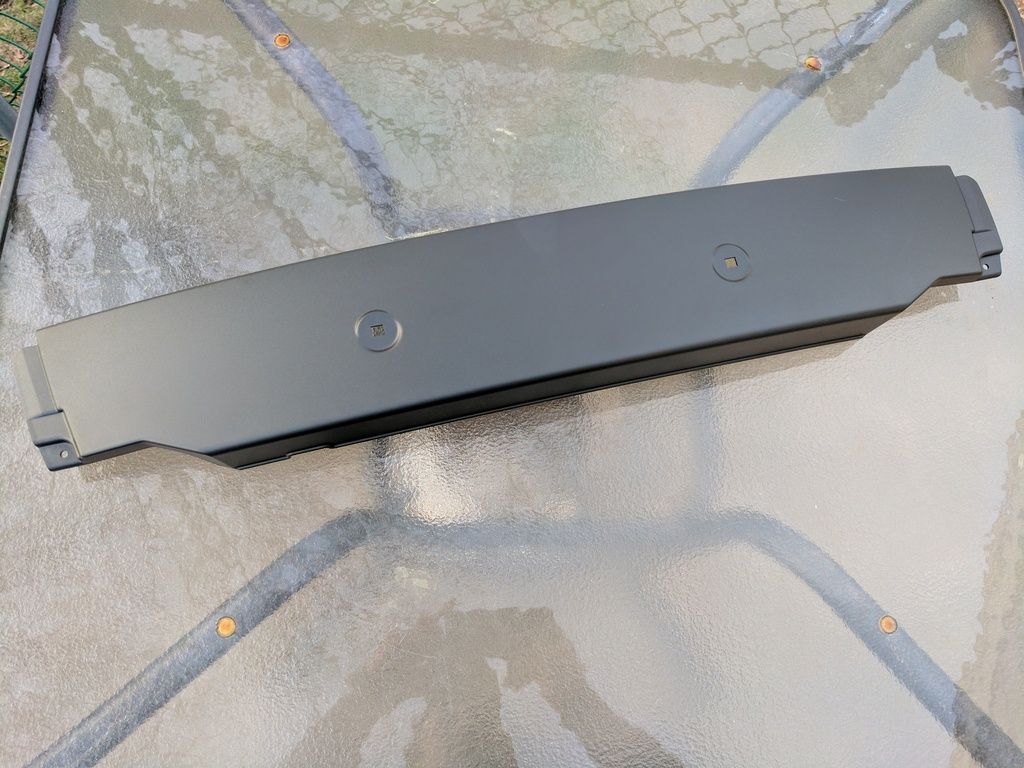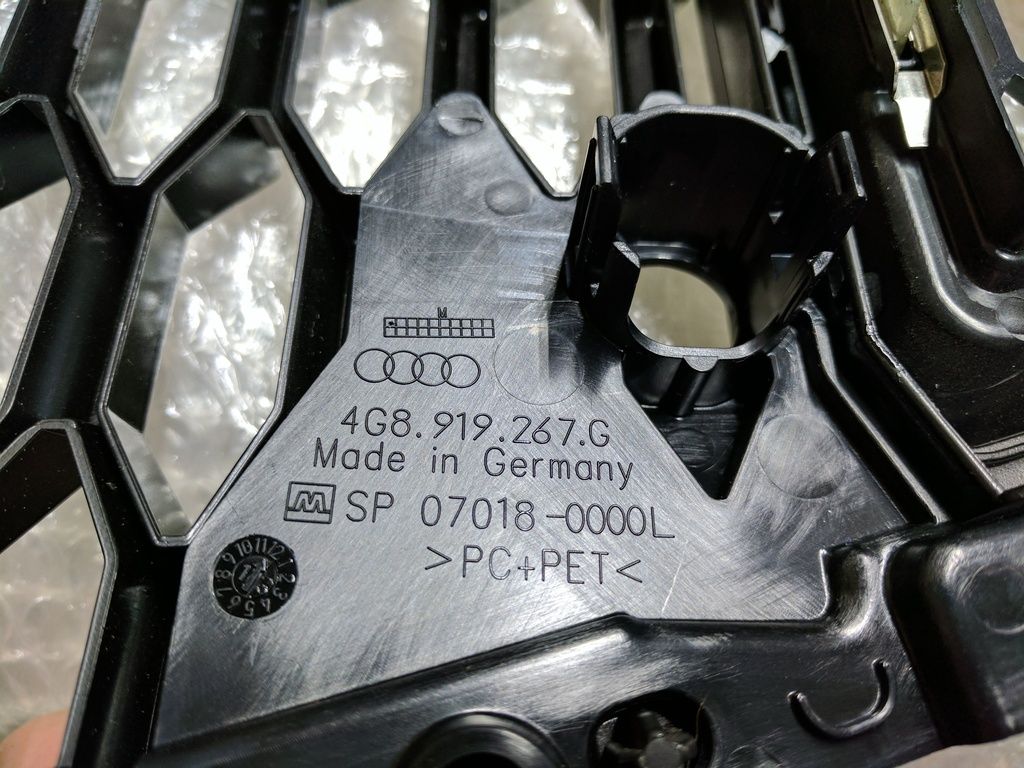 Cut the edges off the parking sensors- these are just not compatible with an A7/S7 bumper cover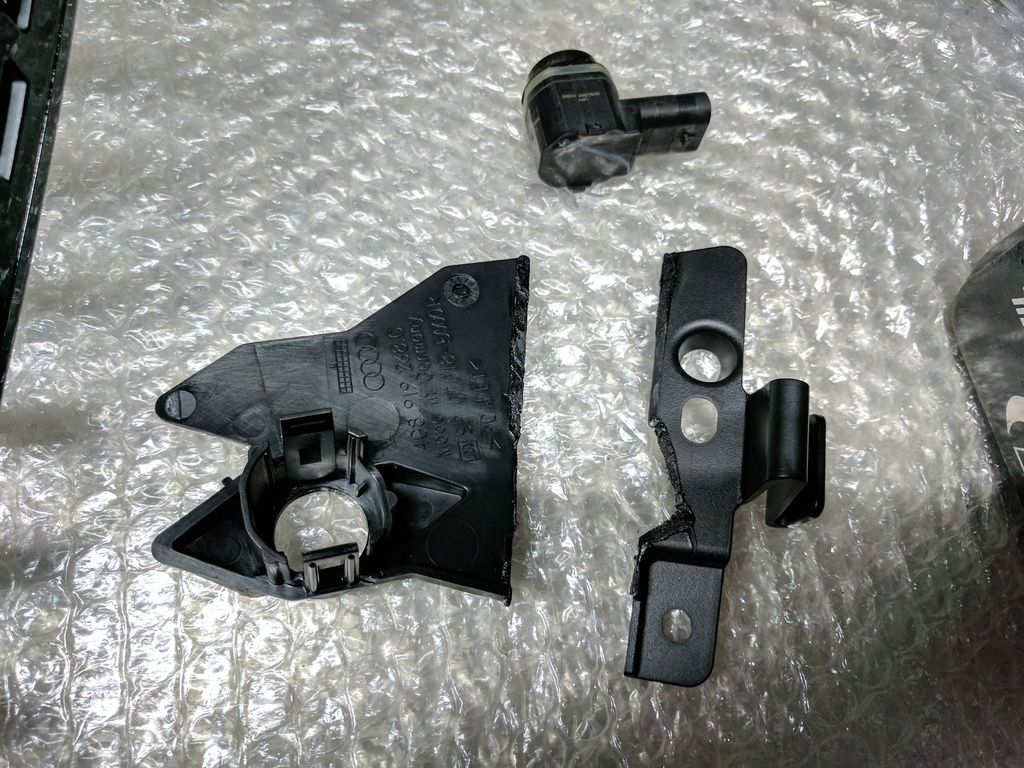 Had to trim the sides of the bumper reinforcement cover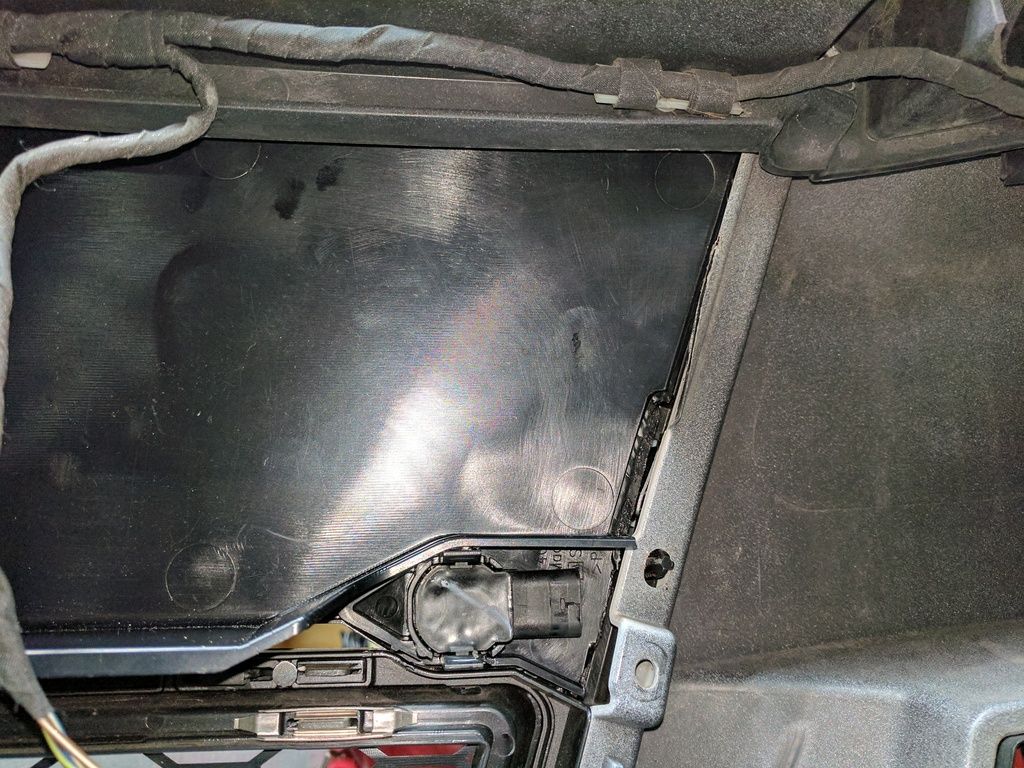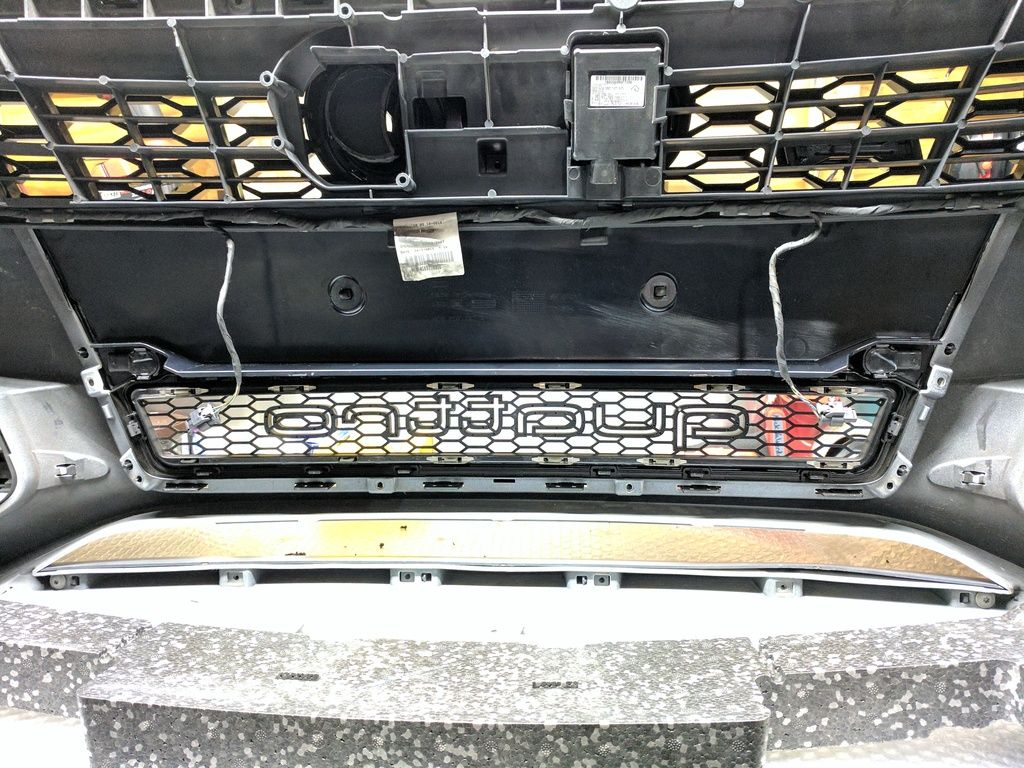 Re-route parking sensor wires
Test fit and needing to remove RS7 letters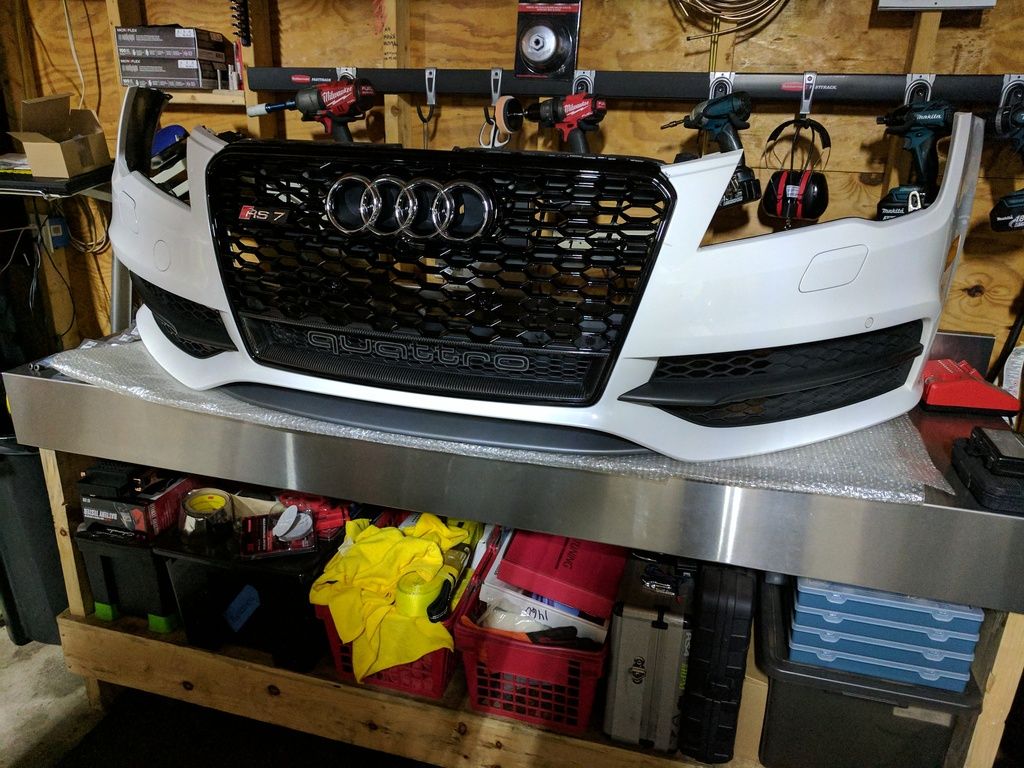 Incredibly worn, old horizontal grill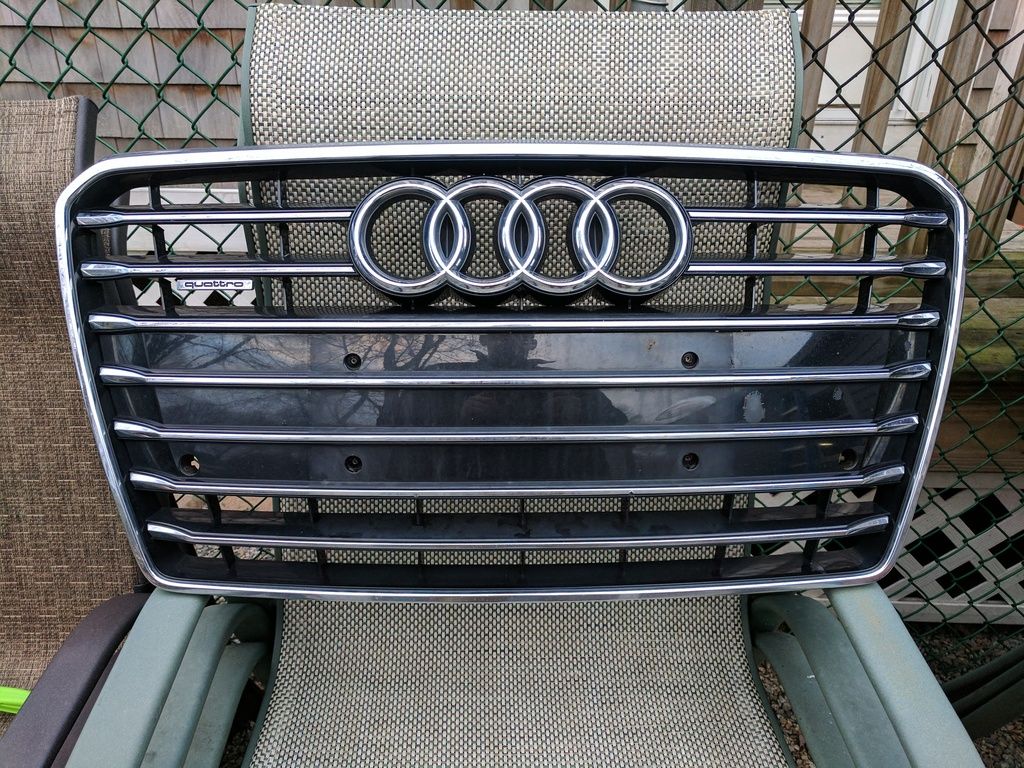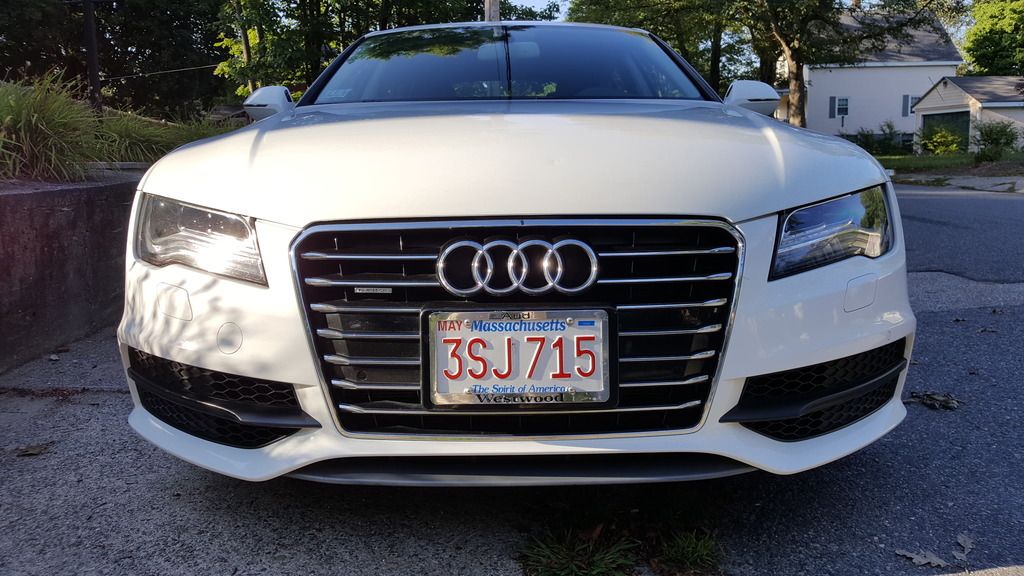 Finished product, well worth it. Just need the diamond covers for the 2 mounting screws.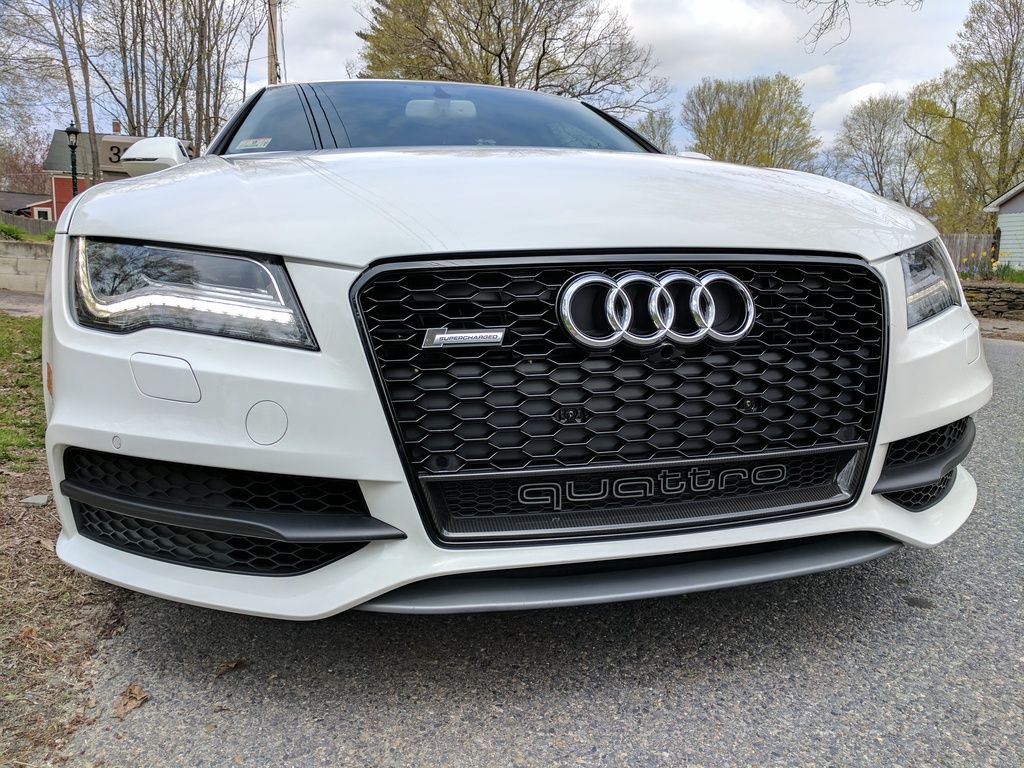 APR SC pulley, using AWE removal tool.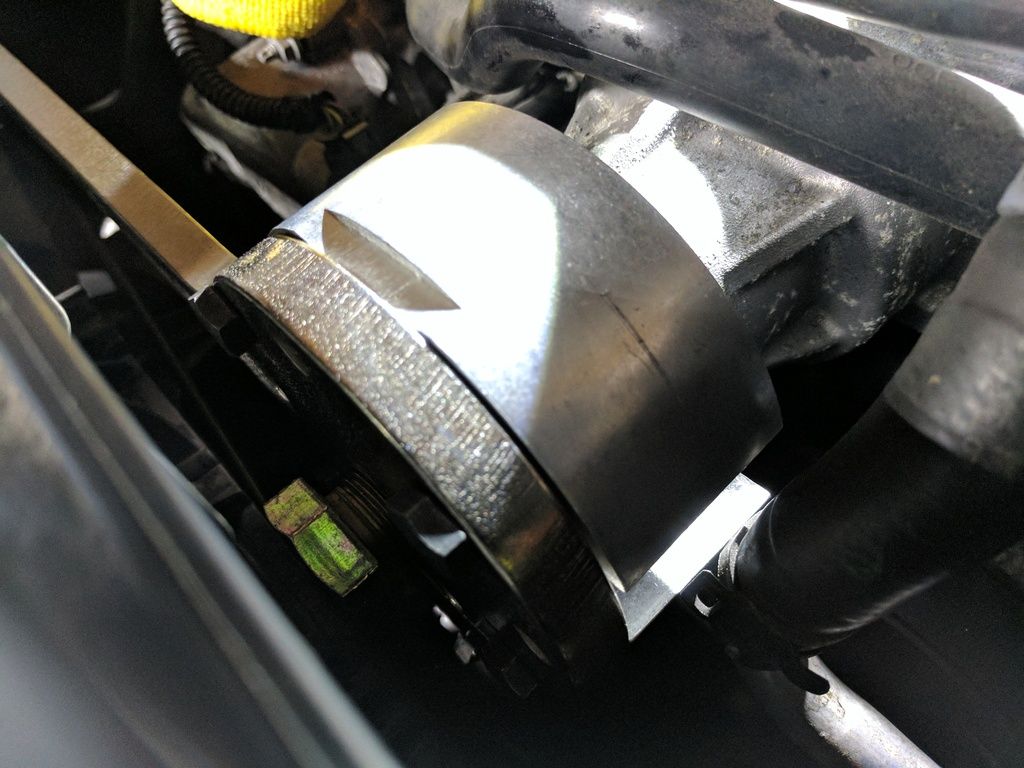 Forgot to take any pictures during the Xpel application since my fingers were covered in the alcohol/water mixture. Since the C7 headlamps have no 2 dimensional contours, just a nice flat surface, they are incredibly easy to do. No heat gun.