As requested here's the build thread for my allroad suspension. A lot of the system was custom made but everything is available pretty much on the open market. This will describe how to do a self made analog system that you can piece together from craigslist or ebay. It's the cheapest and most reliable way to bag anything. I bagged my A6 Avant for less than $2K. Of course I ran into issues and made improvements when I put the system on my allroad. I'm now about $3K into the system with the hard lines, new tanks, fittings and replacement bags.
Here's my current setup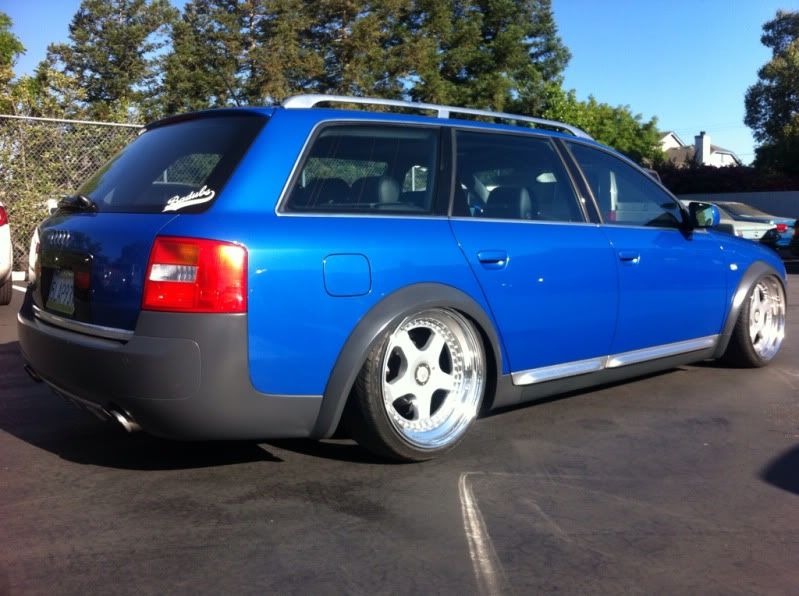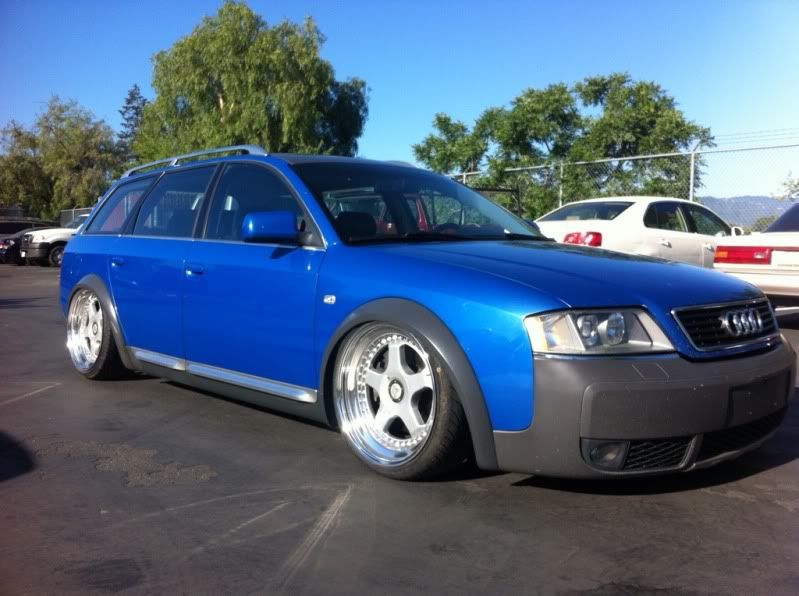 Parts list
A6 related stuff:
Bilstien struts front and rear
A6 rear upper shock mounts (if converting an allroad)
A6 2.7T steering knuckles (if converting an allroad)
A6 lower front control arms (if converting an allroad)
allroad related stuff:
allroad front upper control arm mount (Best one to use for front bags due to flatness)
Air Suspension stuff:
Universal Air Aero Sport bag over shock airbags x4 (purchased from bag riders)
400c Viair compressors x2 (These are 50% duty cycle and work well if you don't constantly play with the height)
SMC air valves 3/8" x8 (4 corner fill and dump) (If you prefer slower fill and dump restrict them down to ¼")
AVS 7 switch panel
30 amp automotive relay x1 (This will turn on and off the system when wired to accessory 75x in fuse panel)
80 amp continuous relay (Compressor relay-don't use a standard relay… it will strand
you when the compressors melt it)
Fittings (If you can't figure this out by yourself you shouldn't be doing air ride)
DOT Nylon 3/8" air brake hose x50 feet
150 psi pressure switch x1
SMC 3/8" check valve (The viair ones are crap)
SMC water trap
Air Tank (5 gallons will work but honestly you need 10 to get an A6 off the ground in one lift, I never tried a 200 psi pressure switch with 5 gallons though. That may have worked)
Custom bits:
Bag perches for lower bag to strut/shocks (I bought the universal bracket kit from Bag Riders as a template and had my dad make a stainless steel perch that matched the Audi perch so that it sat on the shock clip like normal)
Front upper bag spacers (2" to clear control arms, I blew 2 bags running without the spacers on my A6)
Re-groove the shocks so you can adjust the bag height (use a lathe and talented machinist)
On to the build!
First thing I did was re-groove the shocks so that could adjust bag height. I later put more grooves in the front so that I could accommodate the 2" spacer that was made to clear the control arm mount.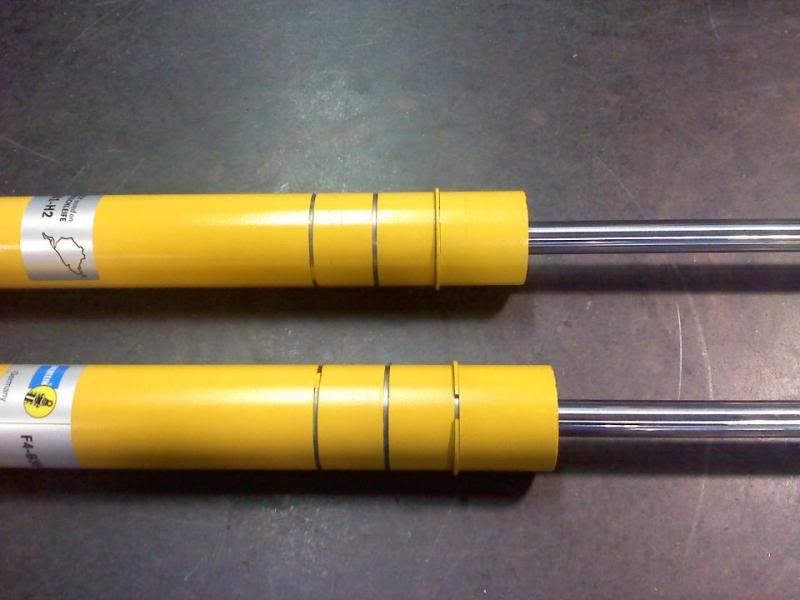 Then I made stainless steel lower bag perches.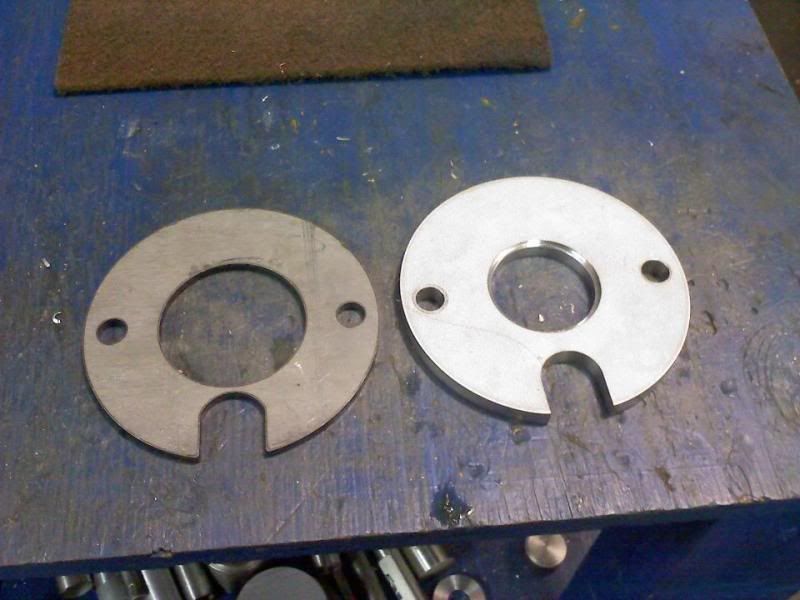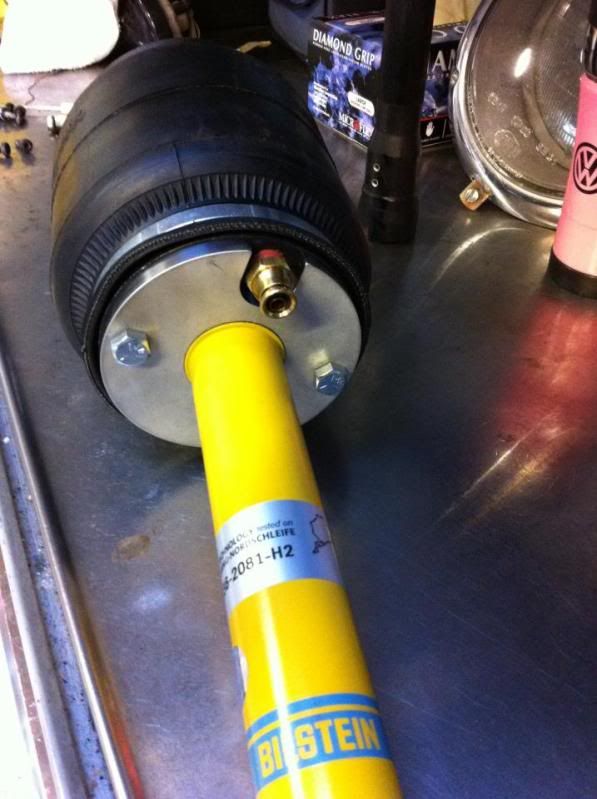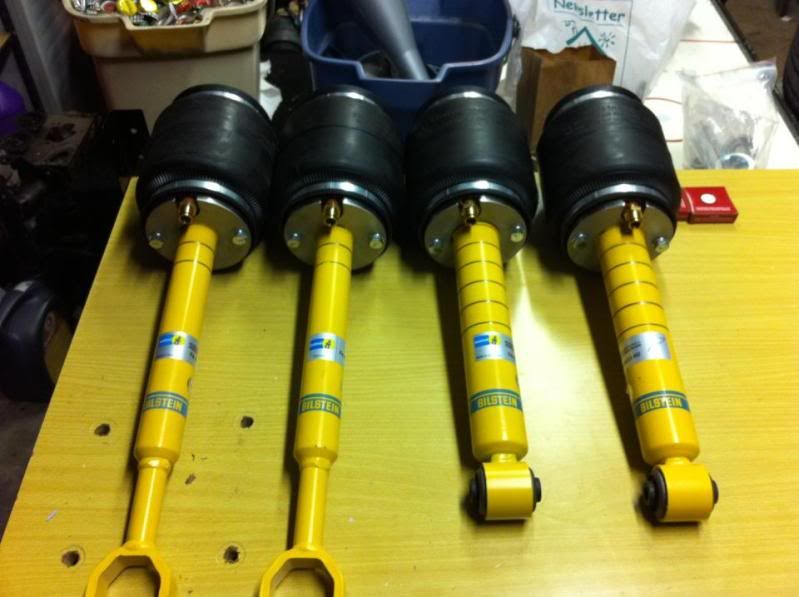 After that I made the spacers for the front.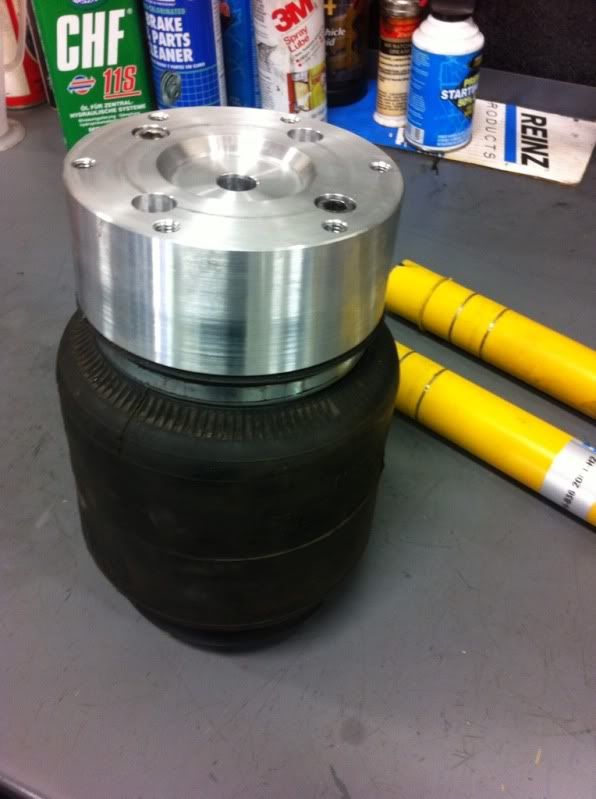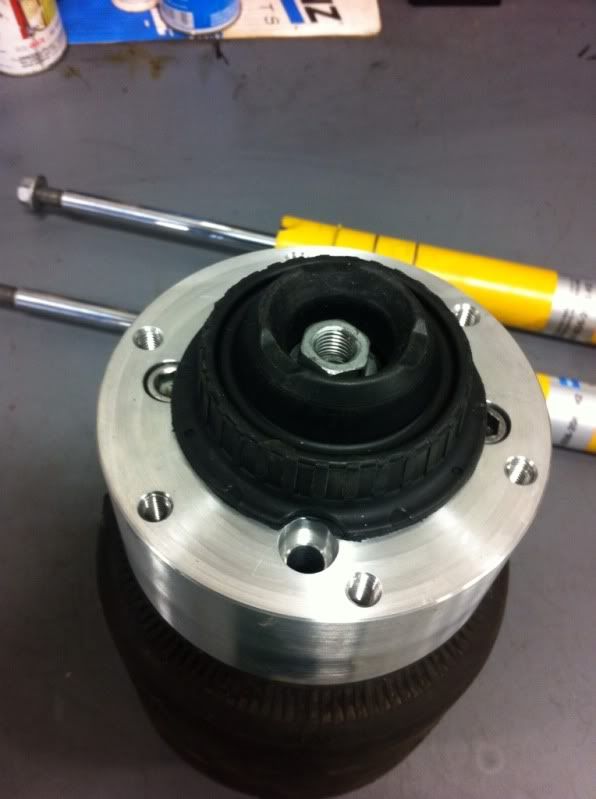 On to the wiring! I cut out some plywood to mount everything too. I originally had this plywood mounted where the spare tire was held down. I later attached it to the hardwood floor my buddy Adam made for me. I highly suggest finding a friend that's comfortable with wiring if you are not. You can try to pay them in beer. I personally charge for this stuff.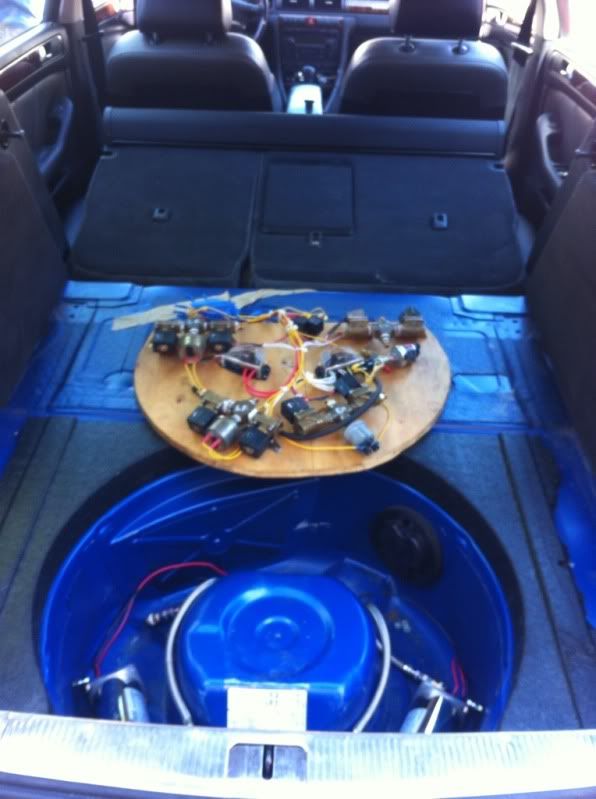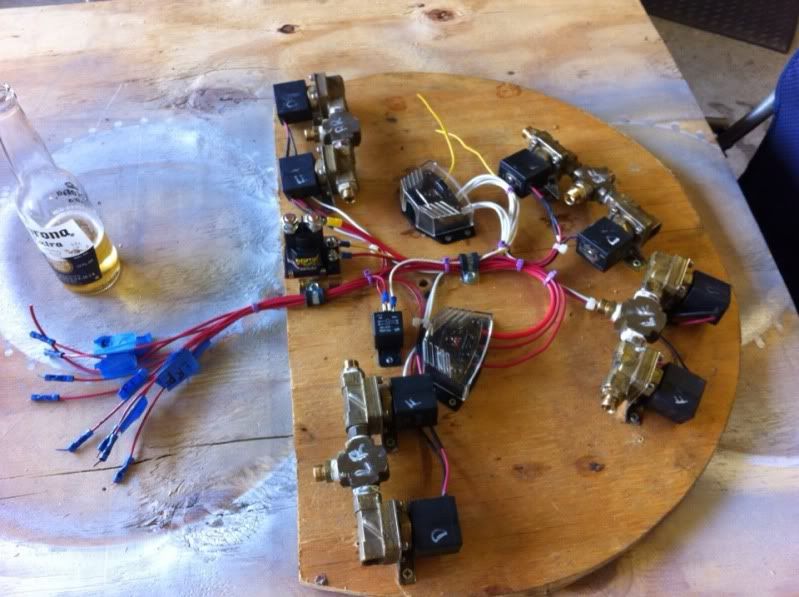 Here's a few pics of the original setup in the A6 to see how it evolved…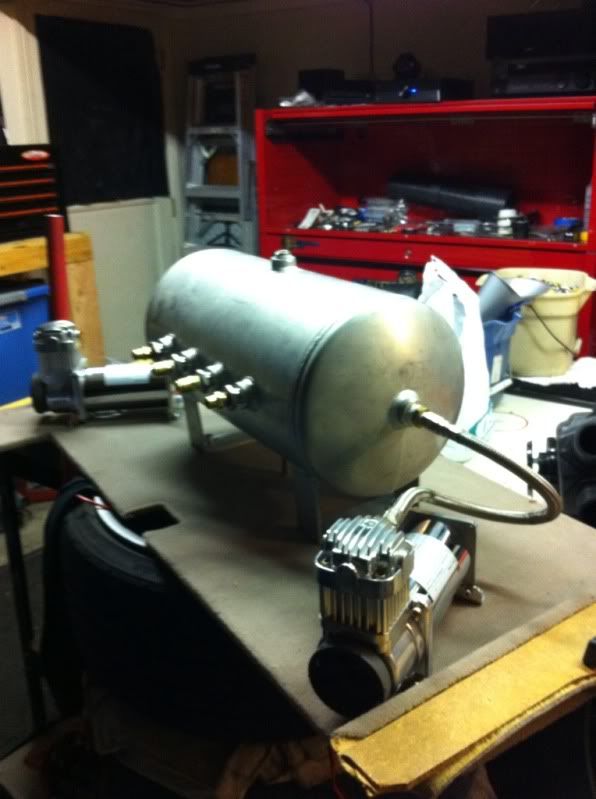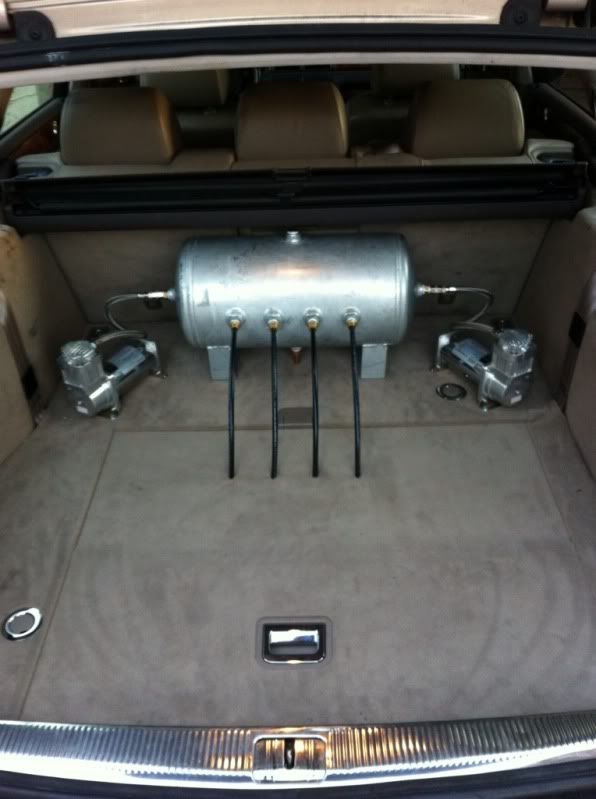 Next I moved onto making the floor in the back. This is optional, you can see I mounted everything in the first car to the original floor which works fine.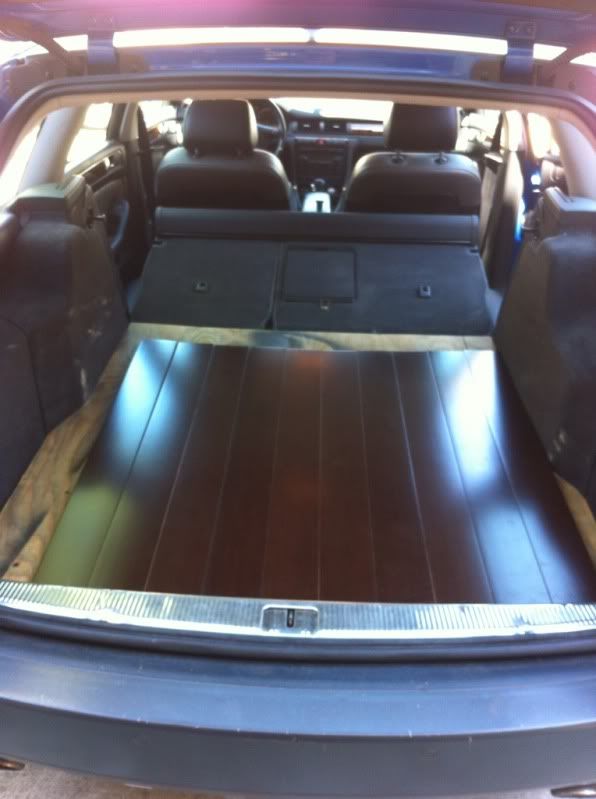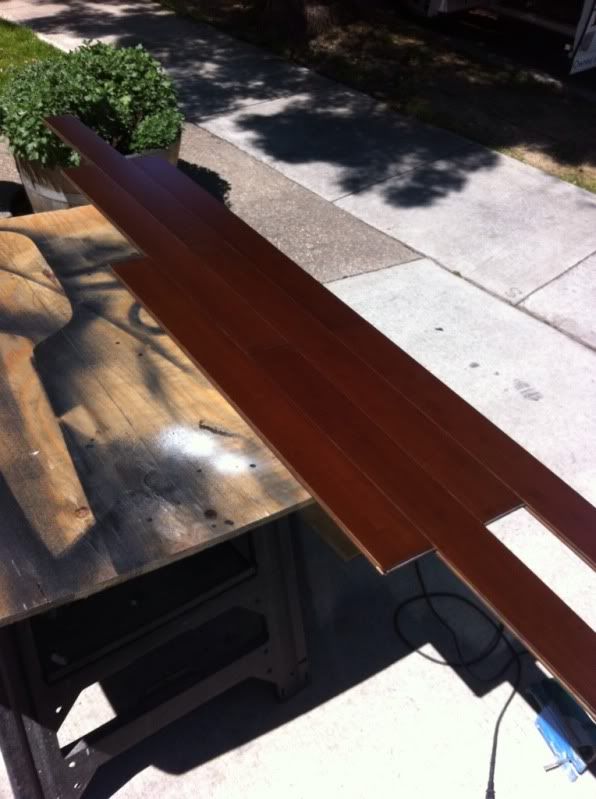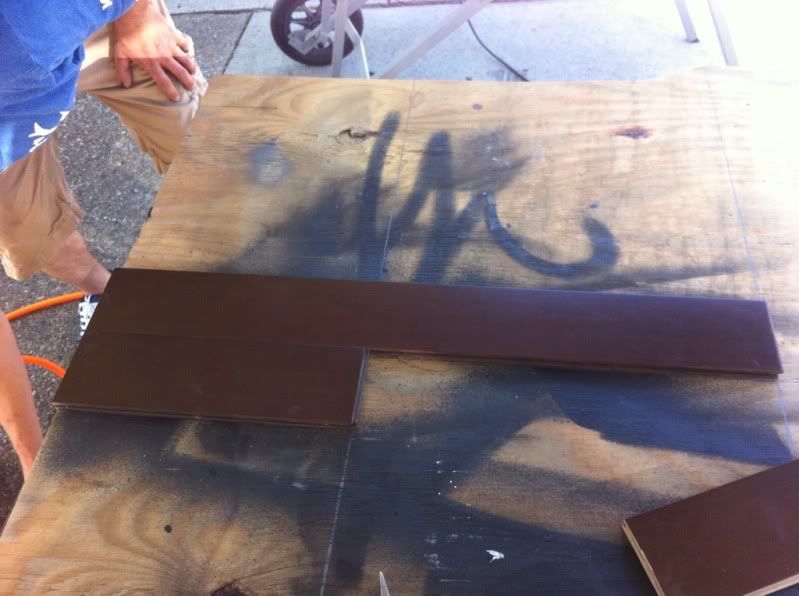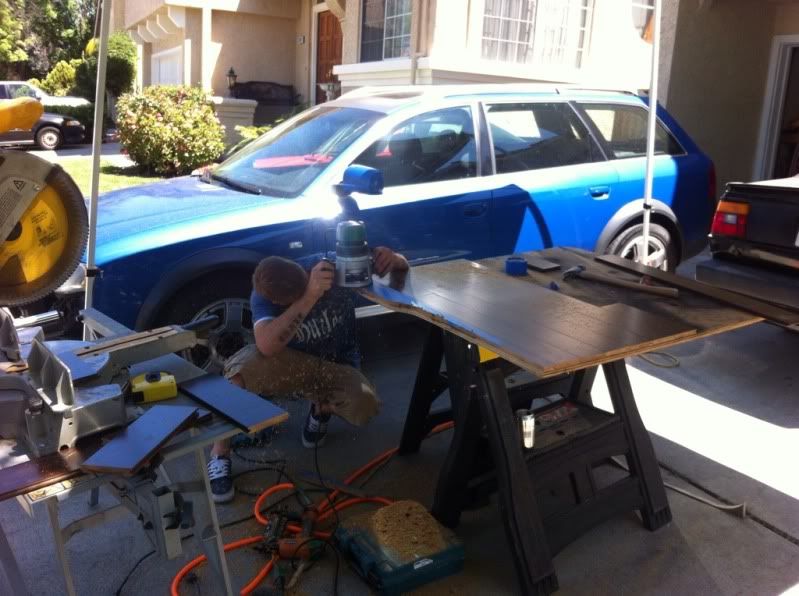 Here's the tank setup… At first I couldn't figure out how I wanted the tanks to sit. I decided to put them next to each other to simplify the hard lines.