Just curious if anyone is running aftermarket intakes?
With everything that ive read, and intake change actually hurts our performance...
with that said, I actually made my own. I dont have any real pictures of the process, but i took some cardboard, and placed it between where the stock intake box was, and the engine as a template for a heat shield. I cut and made adjustments until i got the exact shape i wanted, the copied it to a piece of aluminum sheet metal. I trimmed that out, and screwed it down. Theres actually a nice spot where there is a pinch weld on the bottom to follow. I then cuts some 3" ( or 3 1/2, cant remember) aluminum piping to fit, and put a cone filter on it. I removed the slinky looking stock piping between the MAF sensor, and moved that back, and connected with short rubber connector. Then connected the piping all together. This is the only pic I took of it so far, but you get the idea.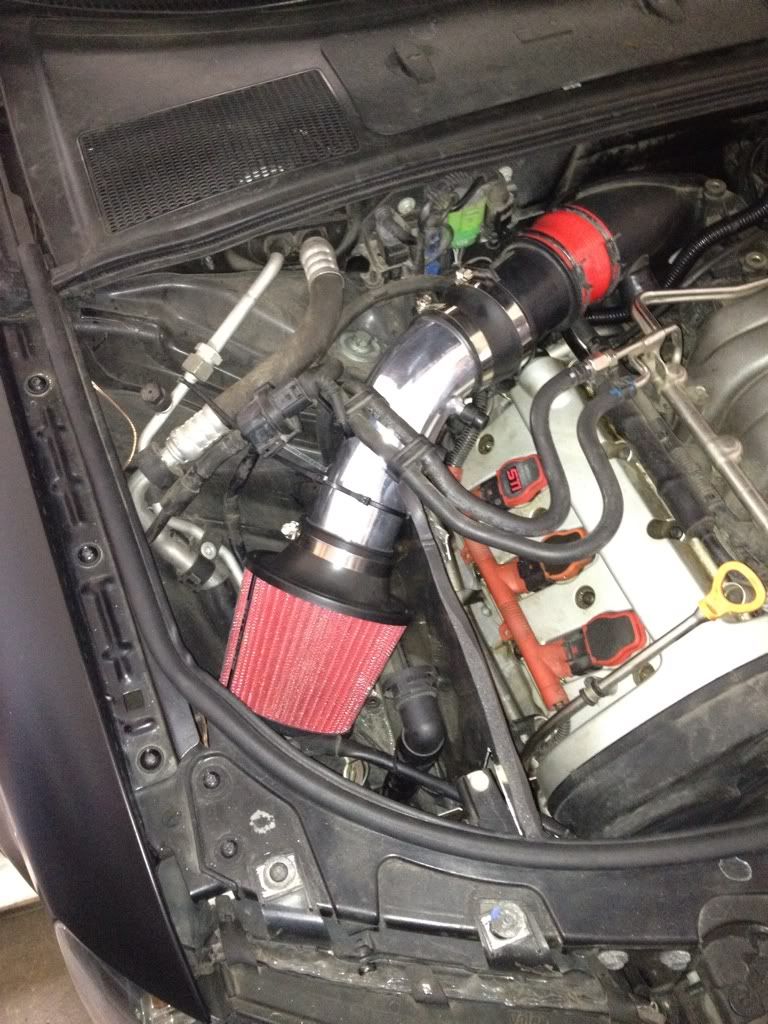 I put the stock snorkel from the front grille back on, to dump air directly to the filter, then put the plastic decorative cover back in place. As for performance, it actually feels a little more responsive to me... I did get a noticeable boost in gas mileage as well, but then again, my stock filter was like 4 years old. All in all, Im pleased, and it gave the car a nice growl when heavy on the throttle