So my neighbor came up to me one day, actually he came up to when I was working on the M3 I posted a couple weeks ago. Anyways he came up to and asked me how I get the cars so clean and if I would show him how to do it. I thought to myself i'm no pro but I dont mind sharing the knowledgr that I know. After all knowledge is free. So what we have here is a 2003 Infinite G35. Beautiful car. Nicely modded. So this is more of a learning phase correction we definitely weren't looking for perfection but I say we came close.
Interior:
Leather Master Strong
Lexol Leather Cleaner
Lexol Leather Conditioner
Folex
Wheels:
Meguair Gold Class
Iron Cut
Tires:
Simple Green
Chemical Guys APC
Eagle One Tire Shine
Exterior:
Meguiars 105 Purple Wool
Meguiars 205 White Pad
HD Poxy Red Pad
We didn't get to use anything finer then 205. His budget wouldn't allow. Expected for first timer. These items do add up.
Glass:
Invisible Glass
RainX
Here is how the car arrived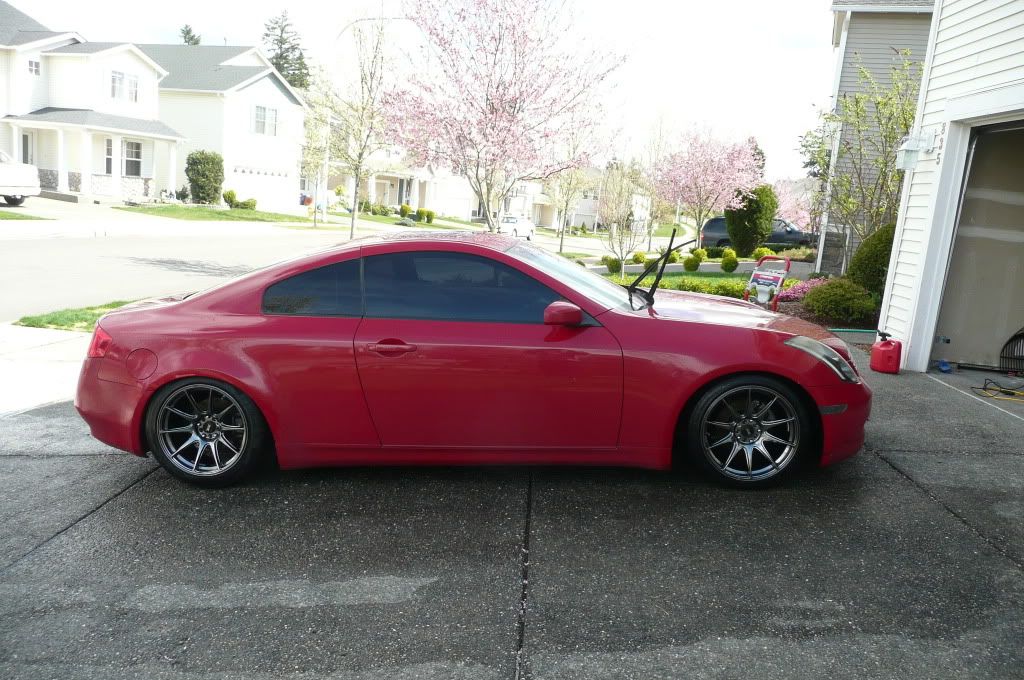 On to the tires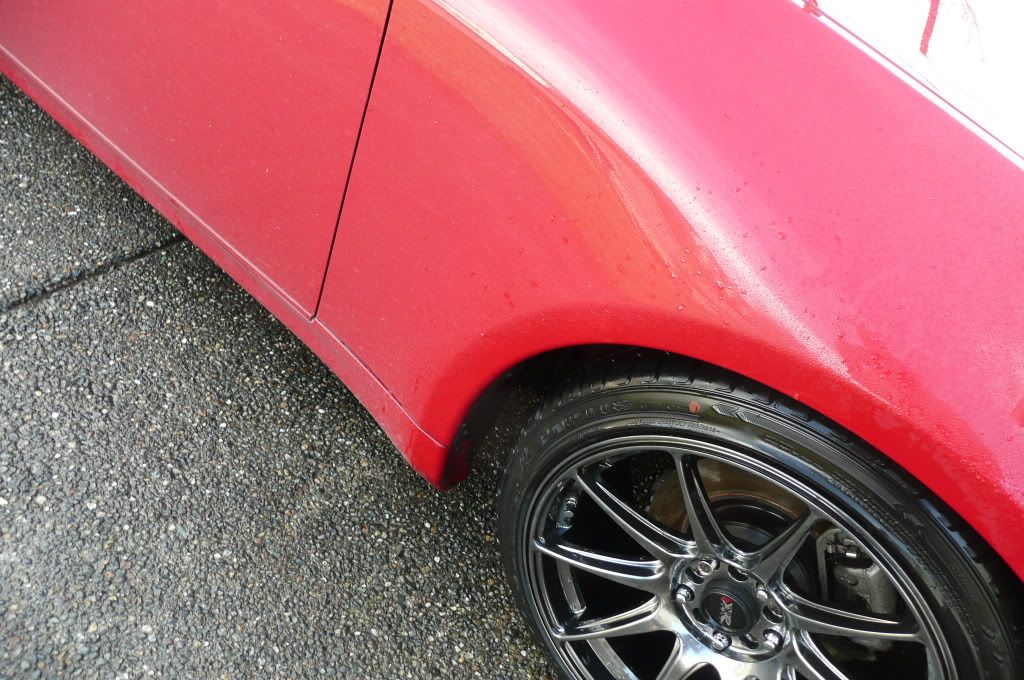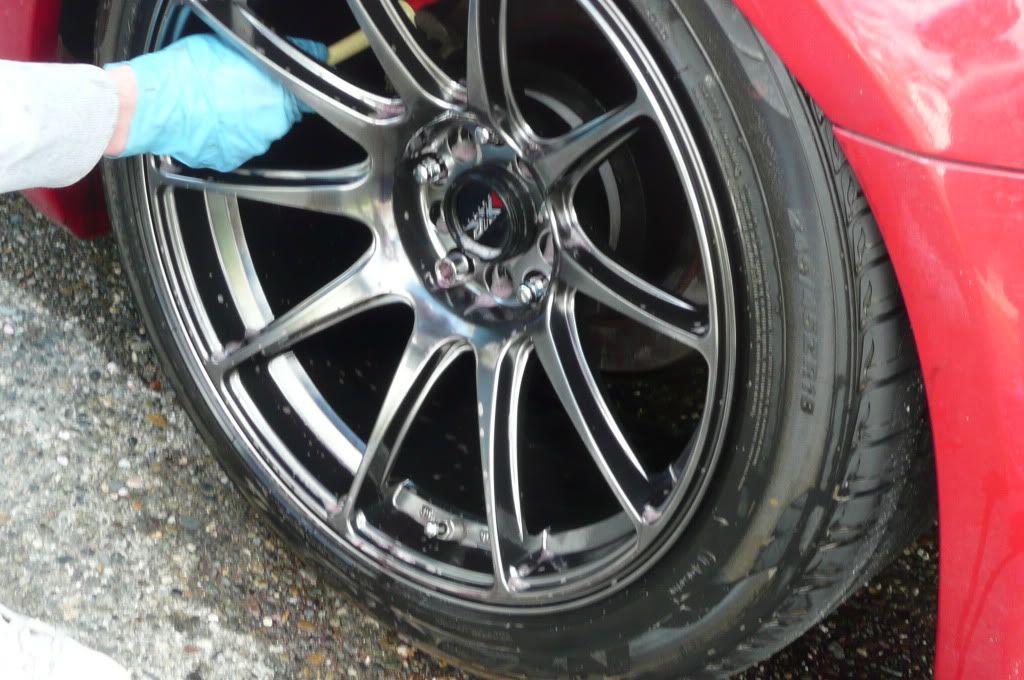 xhaust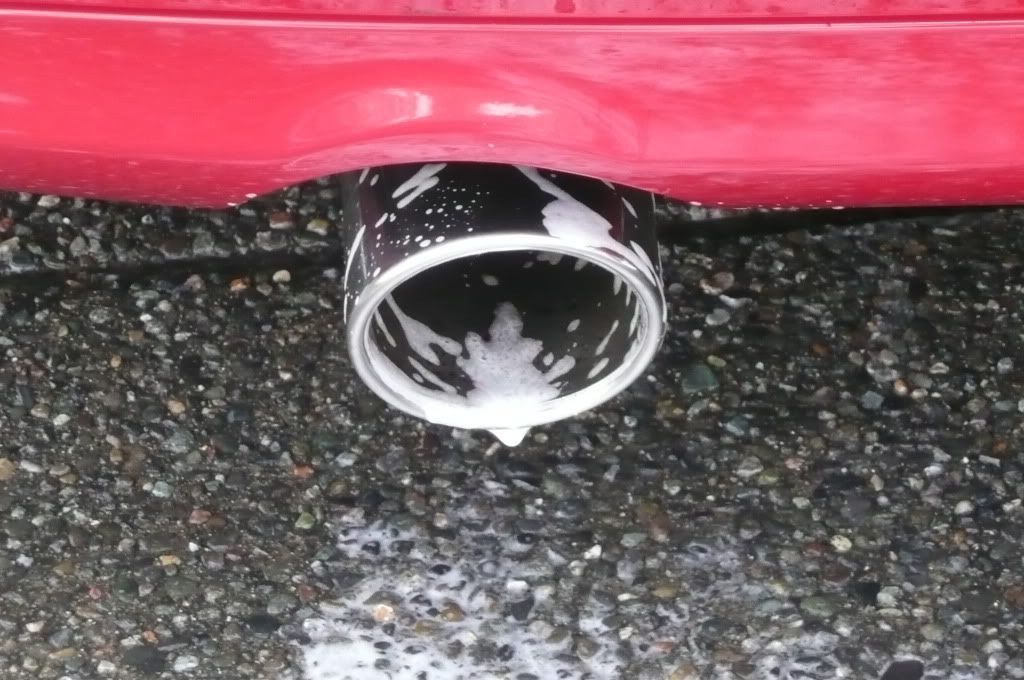 Debadging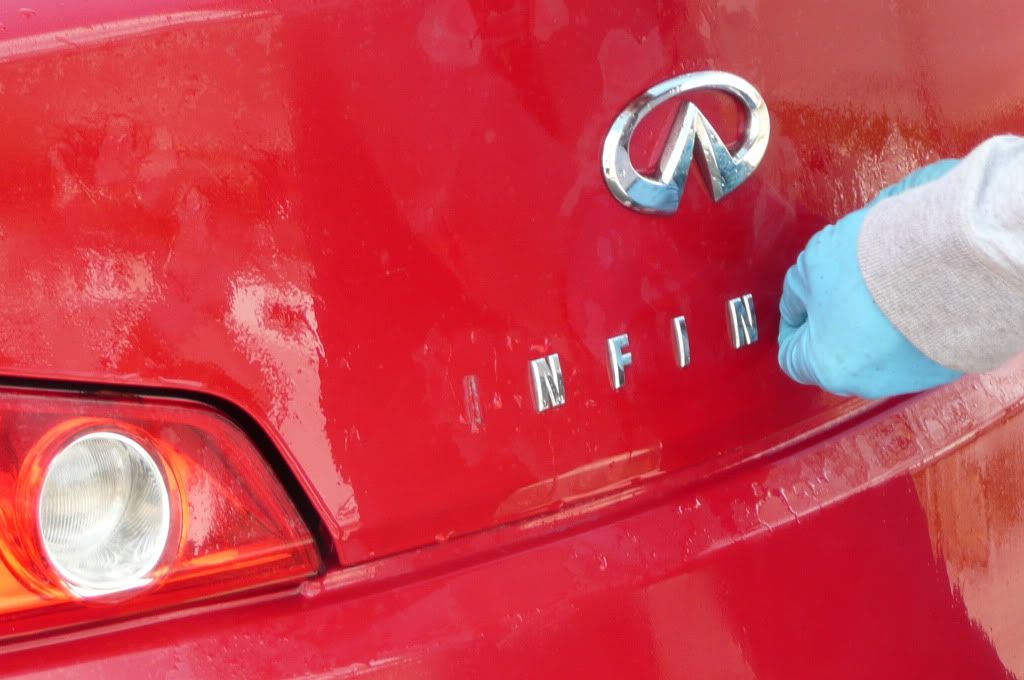 Wash Time (MTM Hydro)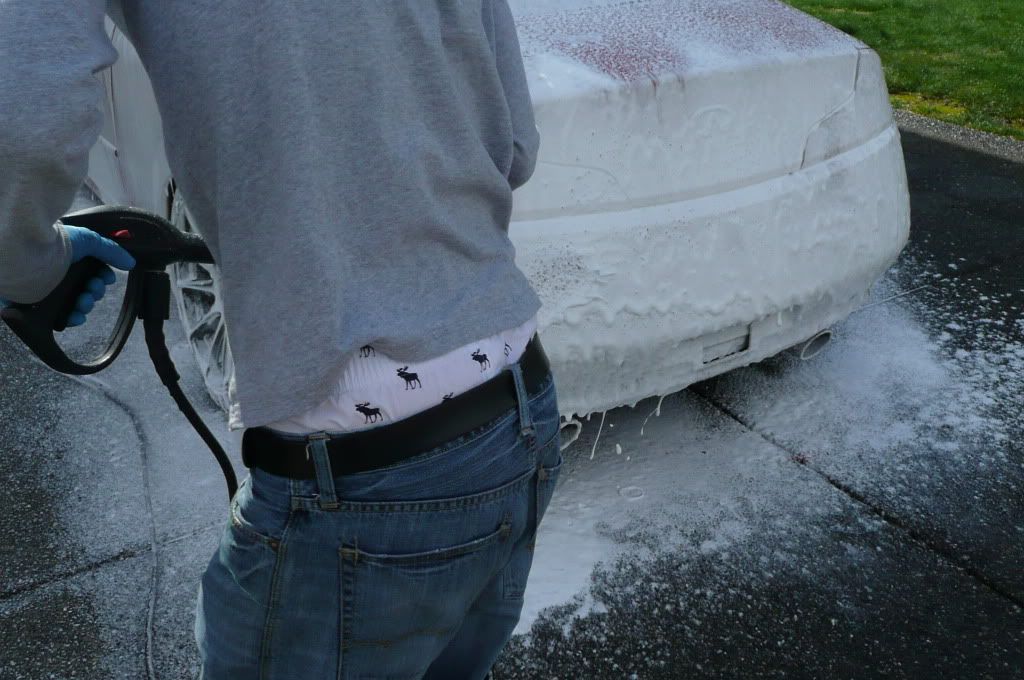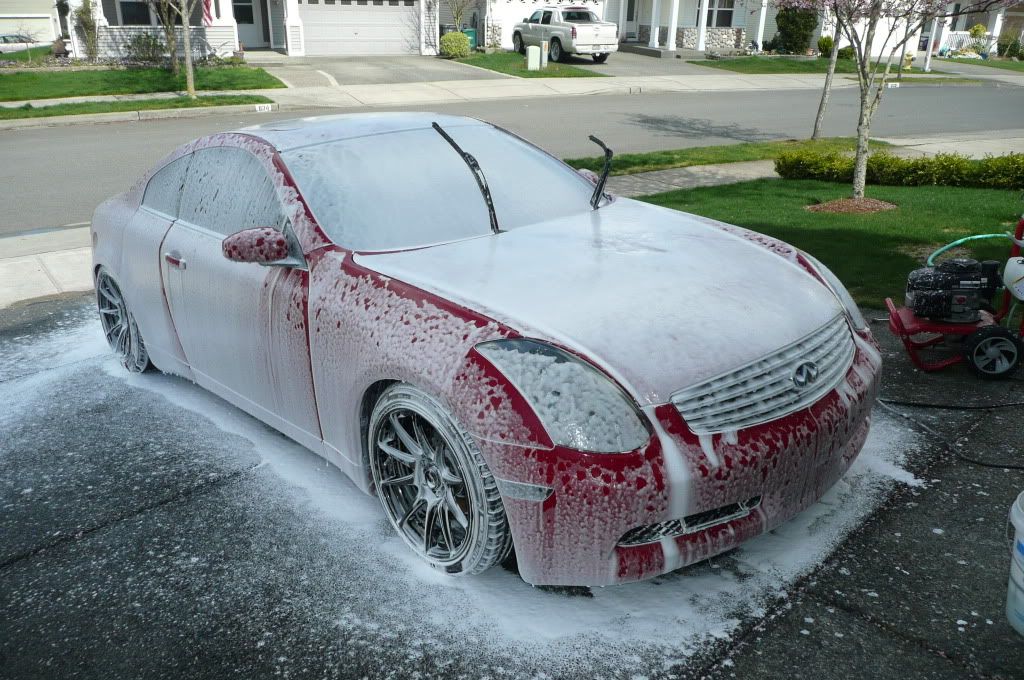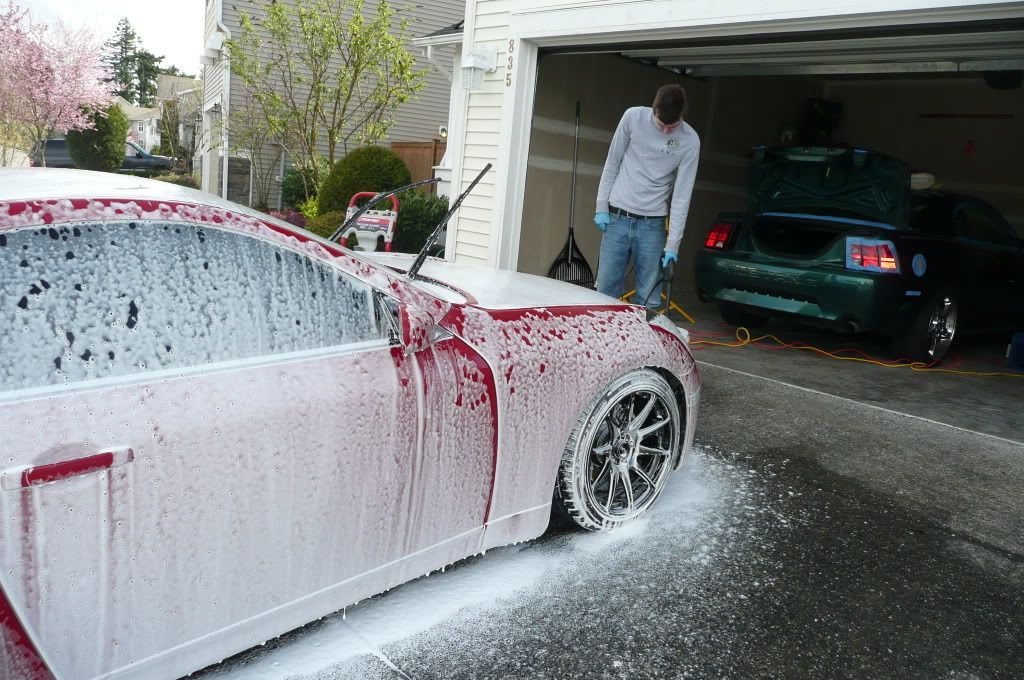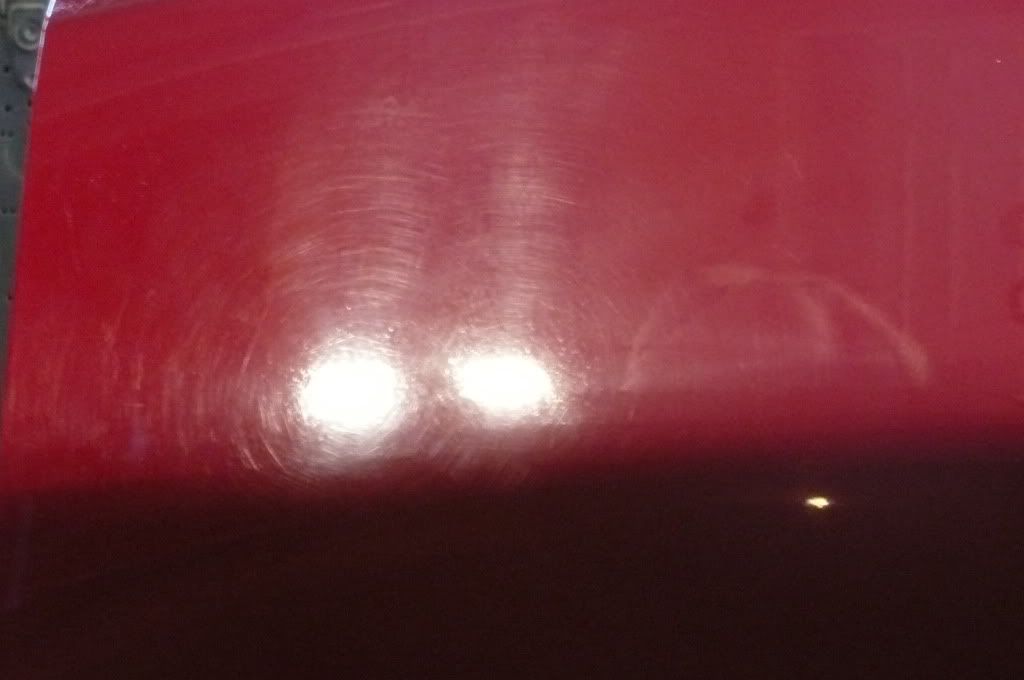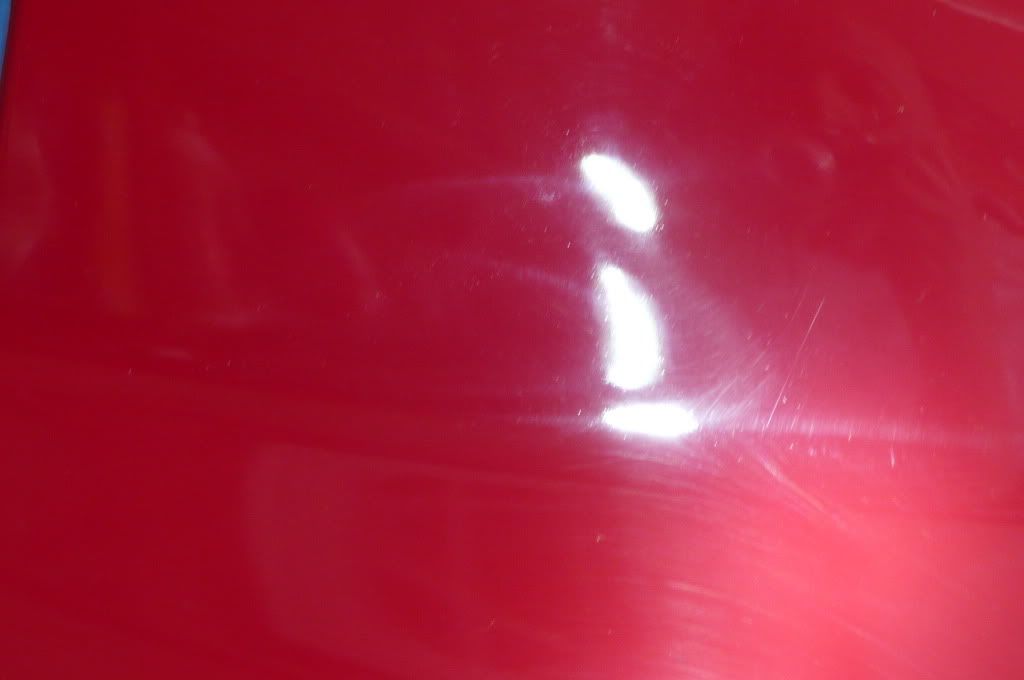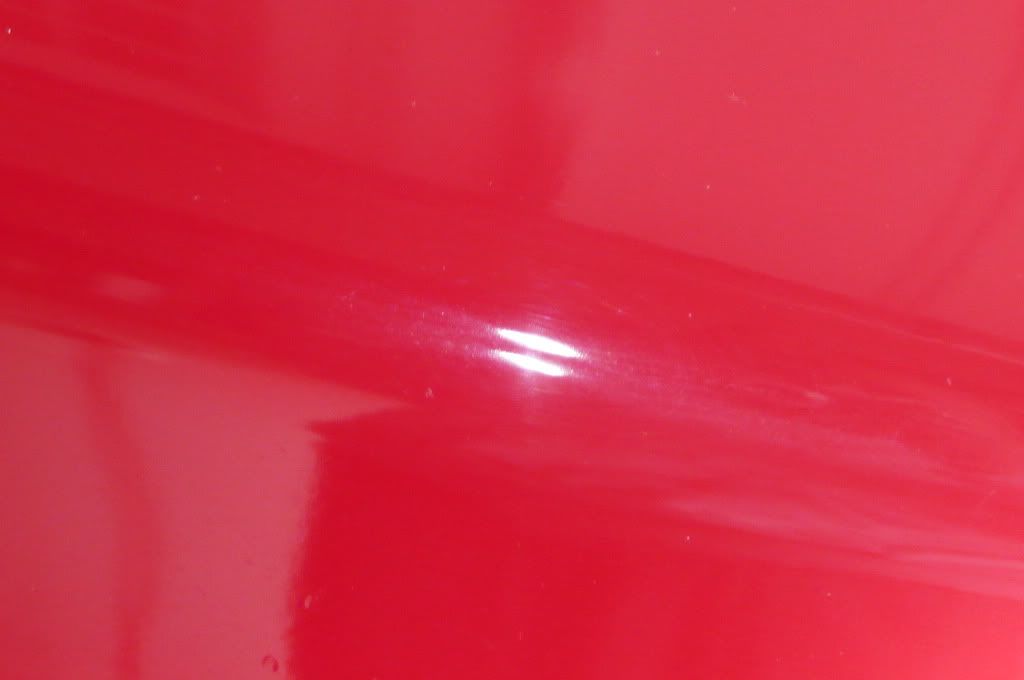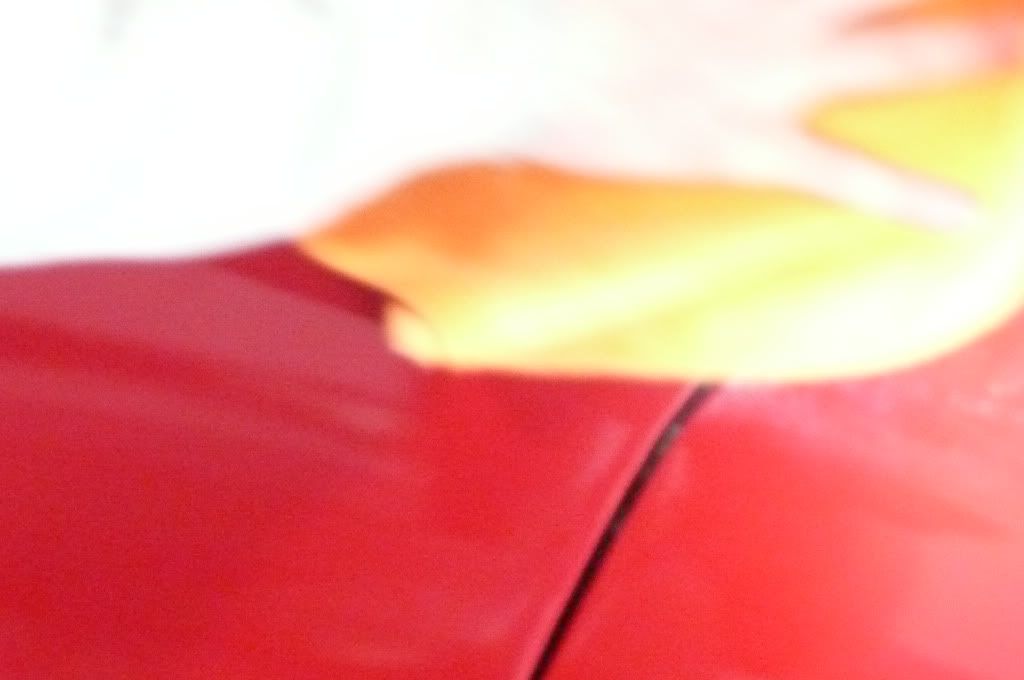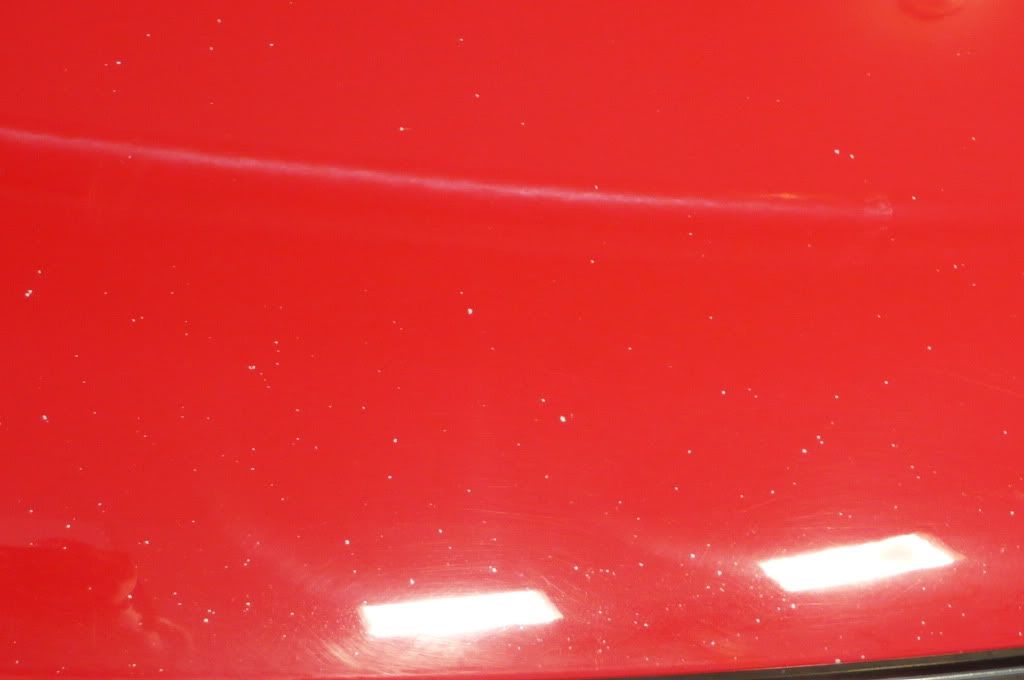 He finally picked up some tape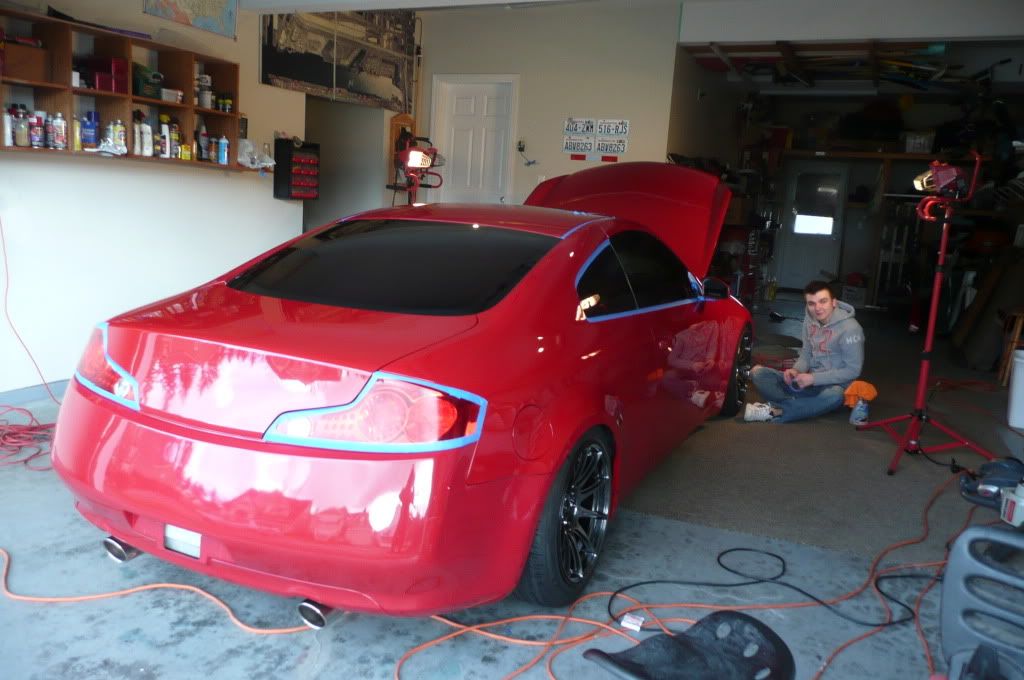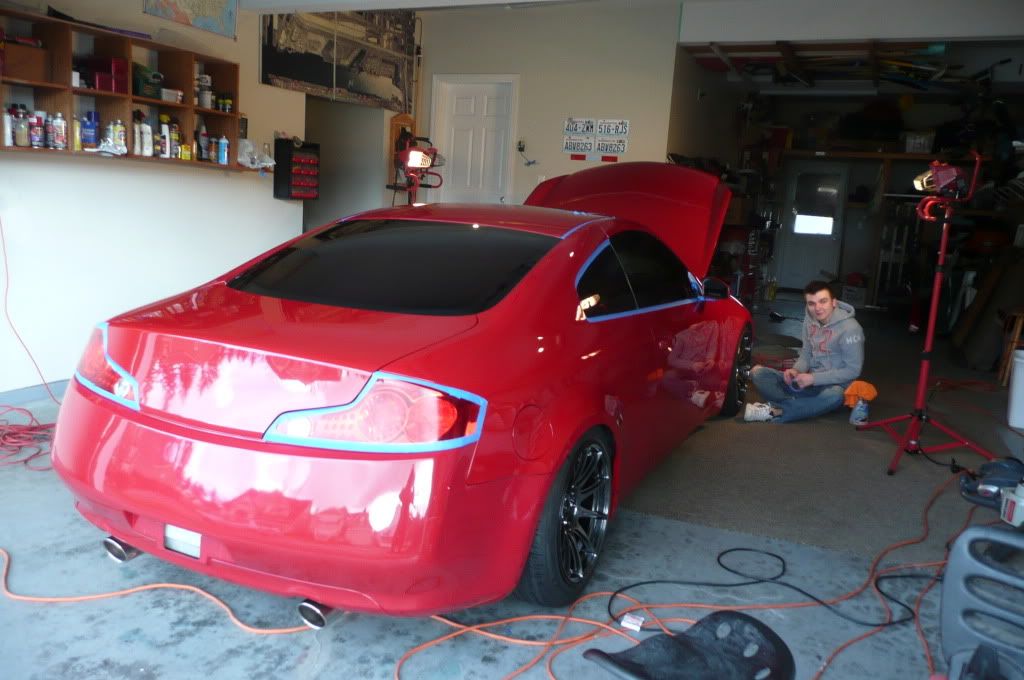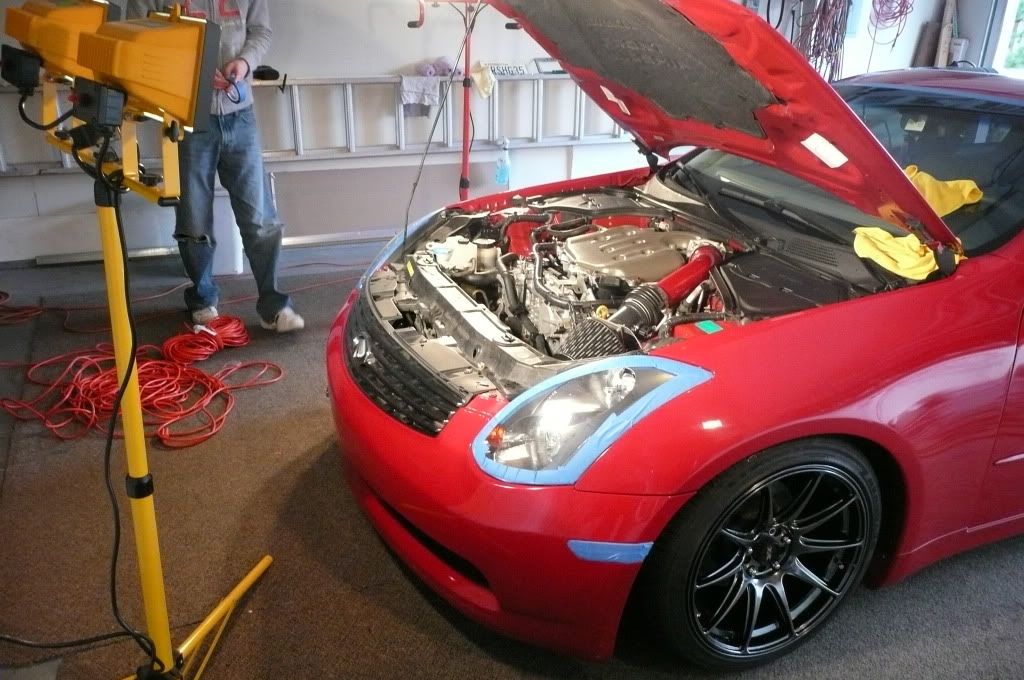 Before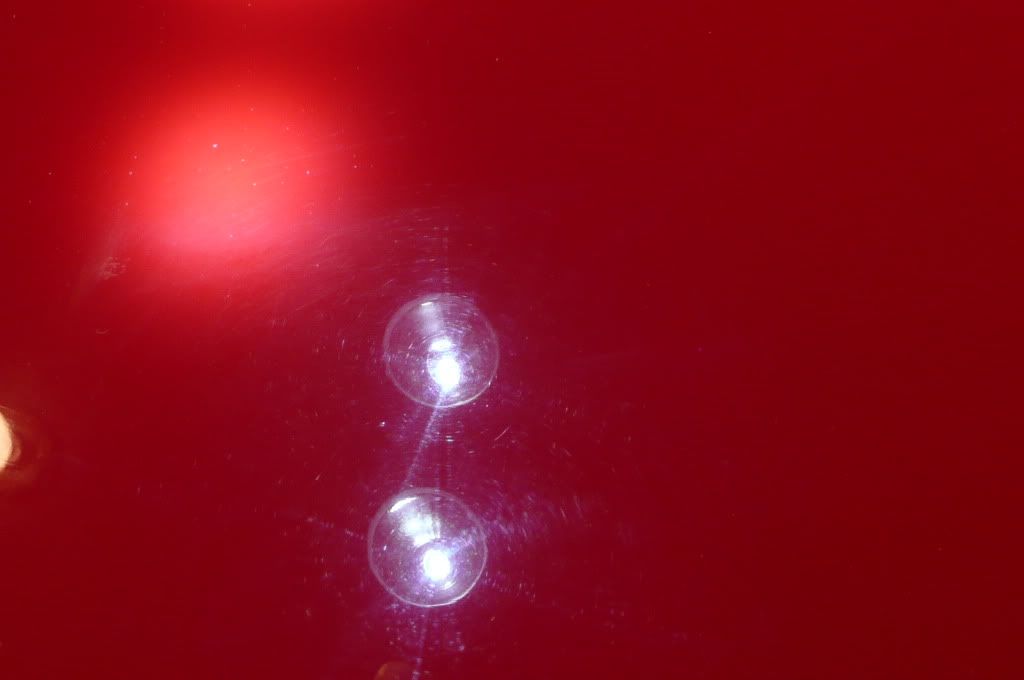 After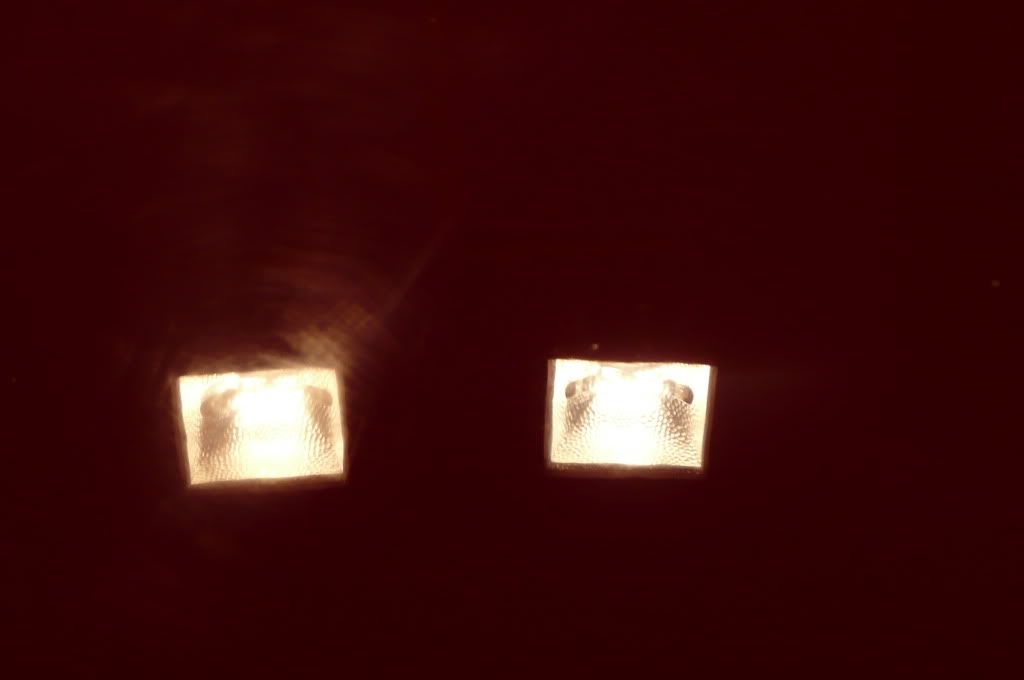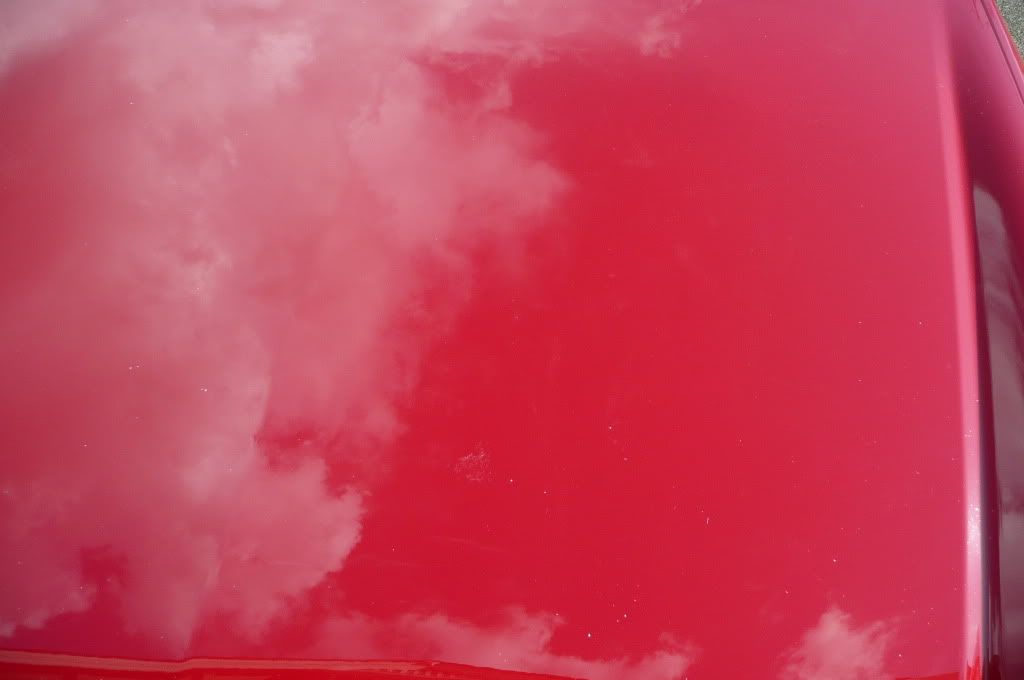 One pass in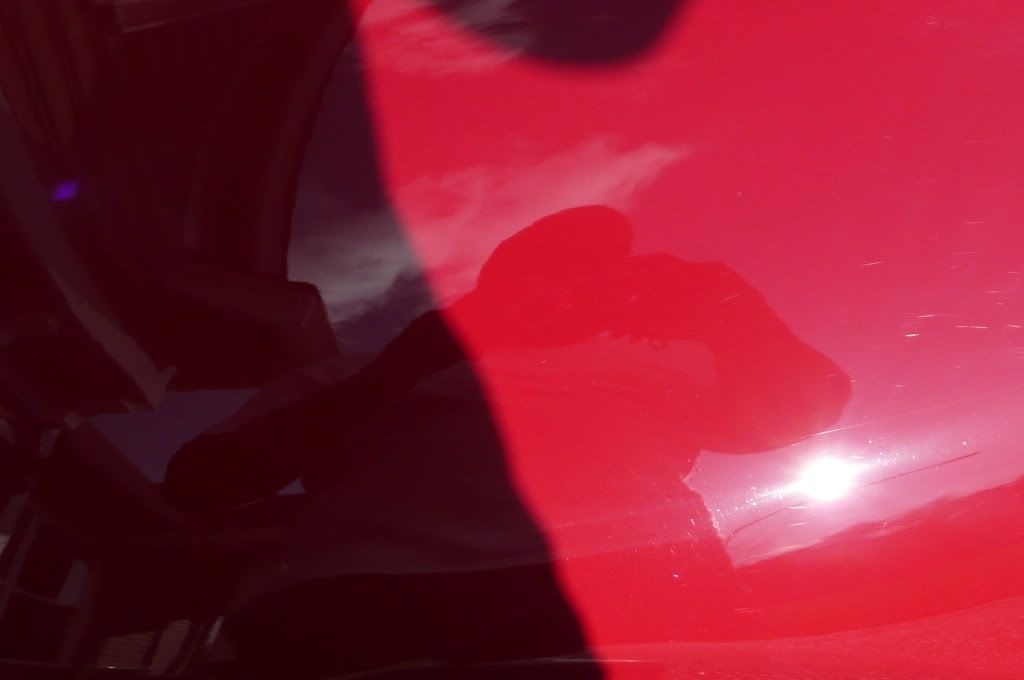 She is ready