This is a way to enable your rear fog lights to come on under braking but only on the second pull of the headlight switch. I plan to use this only in adverse conditions when I feel extra attention to my braking important. Obviously this is best used when you've already added the second rear foglight.
First you're going to cut the grey white wire at the headlight switch. You're going to connect to both sides of this wire so make sure you don't cut too close to the switch otherwise you won't be able to get a butt connector on it. Connect about 2-3 feet of wire to both sides of the grey/white wire using either butt connectors or solder then run it out to the dash endcap.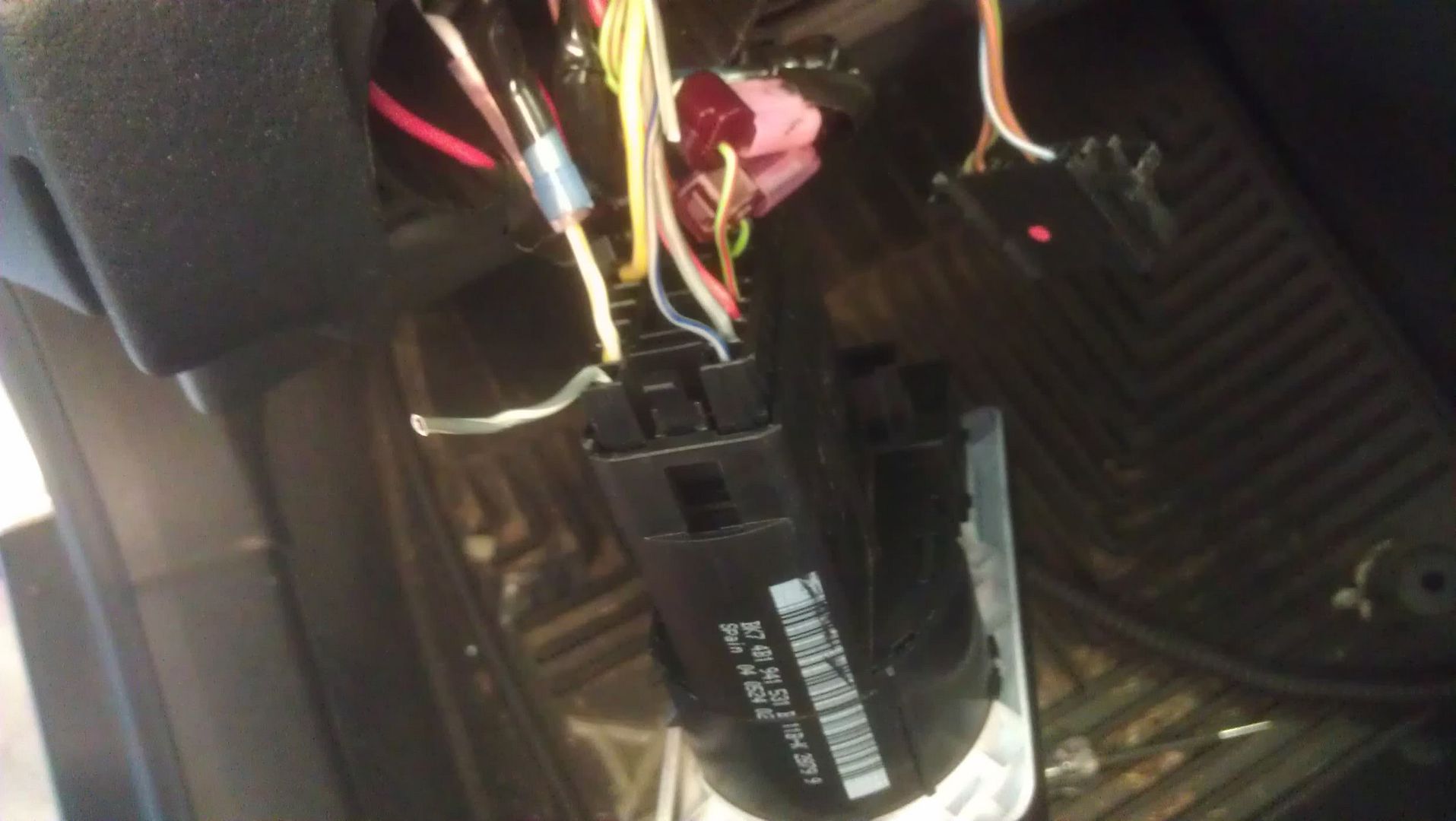 Next, you'll want to tag the black/red wire at the brake light switch either using a t-tap or solder with about 3-4ft of wire then run it to the same dash endcap.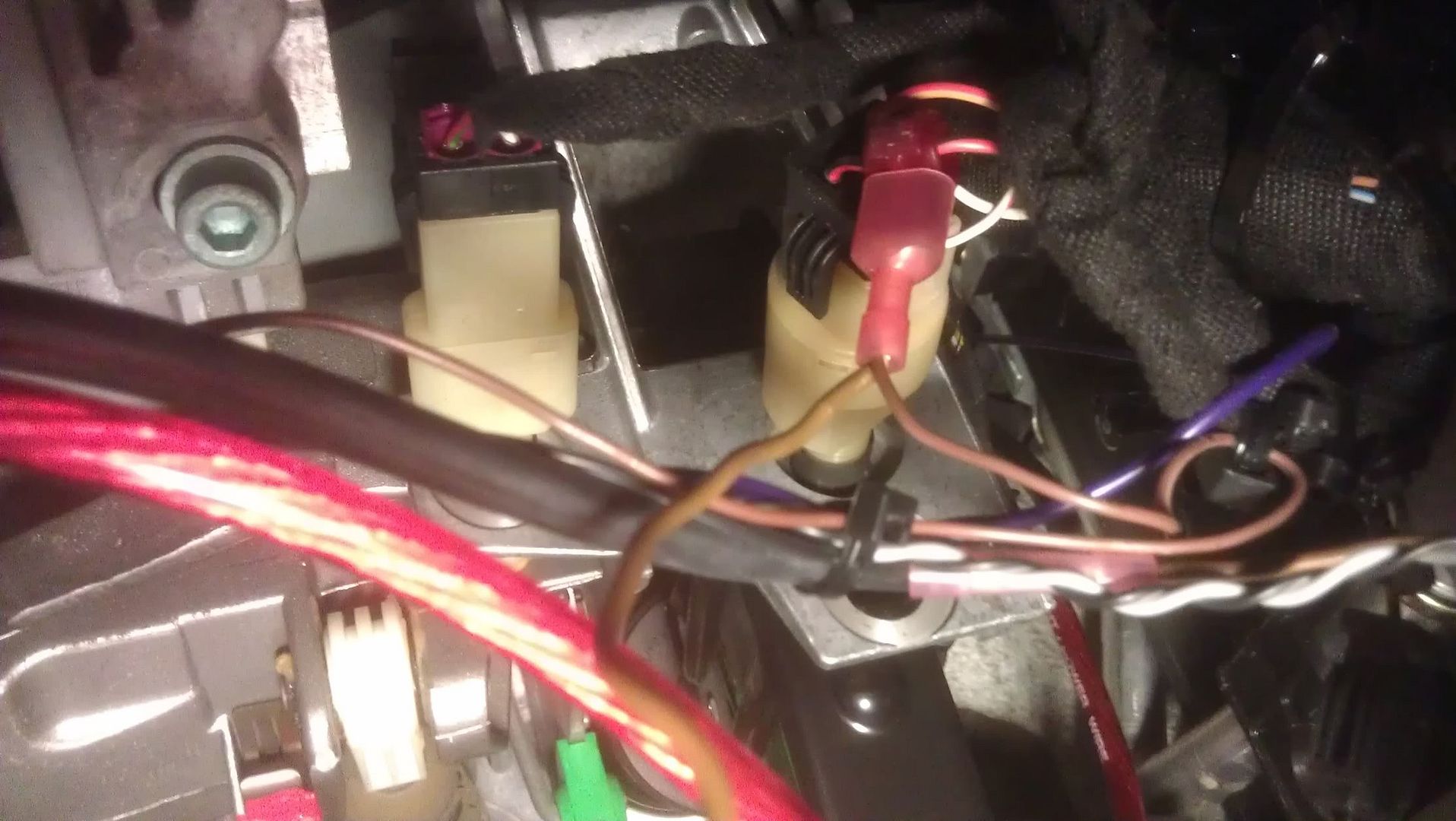 Next, ground a ring terminal with about a foot of wire to the metal sub dash. I used one of the 8mm bolts at the endcap as it was easy.
Now that you have your four wires wire up a standard relay as follows -
85 - ground
86 - brake light feed
30 - grey/white output side
87 - grey/white switch side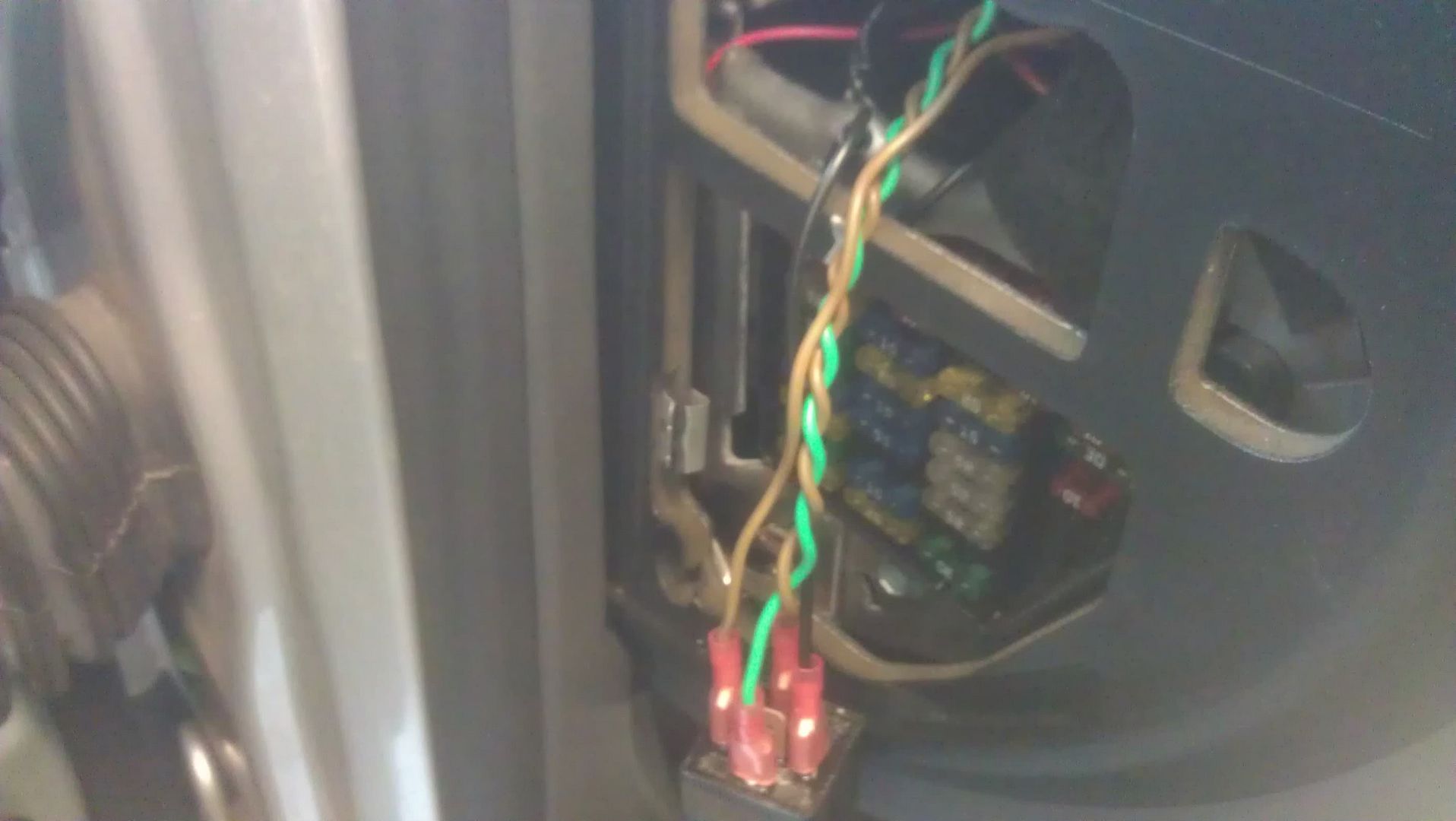 Once those are connected, tape up the excess and secure the relay.