Hi Everyone,
So I've been lurking the forums ever since I decided on getting the 2012 S4 as my next car back in November of last year. I came from a 2003 Mazda 6i 2.3 4 cylinder, 4-speed automatic. Slower than snails, but it was my baby and I loved her till the end. With that said, the S4 has been quite the upgrade. I remember the first time I really fell in 'love' with a car, it was the 3rd gen Mazda RX-7 (FD) and the B5 S4's (I'm 28 now). As much as I wanted the RX-7 as my first car, I was advised and steered otherwise because of reliability issues and maintenance costs. I had saved up around 13k for a used car, so my choices were fairly limited. After my mom having issues with my 2nd choice at that time also, (Camaro Z28 w/LS1), she offered to help pay to finance the rest and get me into a new car. As much as the used-car deals were enticing, I ended up taking her up on her offer and got myself into a new Mazda 6. Loved how it looked, and I always had a thing for sedans... I could go on and on about that car, it was my first car/first love.
Fast forward to November: finally got myself to a place where I can financially manage the payments and have minimal responsibilities / ie. single, no mortgage payments, etc. I figure it's now or never =). Sooo, I decided to spec out a 2012 S4 JUST to my liking... I was literally getting one of my favorite cars as a kid and wanted to have it exactly the way I wanted it. I had asked the dealer for a 2012 Phantom Black Pearl S4 Prestige w/ Ti Package, 6spd MT, Sports Rear Diff, Black Alcantara (for some reason I never liked leather), Carbon Fiber Trim, and Powered Rear Sunshades. He tells me 4 months to custom order, nothing like that in the pipeline. I read up more about the DSG and really liked what I saw and decided to go test drive one. Boy am I glad I did, I instantly fell in love and was sold. I was also swayed back to the Brilliant Black from Phantom Black; after seeing them side by side in person when I went in to test drive I really liked how deep and endless the Brilliant Black looked. Well what do you know, once I switched over those 2 options he tells me there is one sitting in Port 20 miles away! (I live in San Diego) That weekend was an absolute blur as I was getting all my paperwork together and deciding if I wanted to trade in my 6 or not. It was a little hard at first but it became real easy once I found out I can pick the car up in 2-3 days...
Fast forward (too fast) to right now: its been an absolute dream to own and drive this car these past couple months. I'm actually really glad I got the DSG as my work commute is stop-and-go both ways and I know I would have gotten tired of shifting all the time. Yes I know the DSG is not perfect, but its pretty darn close for me and I've learned to work with it. The acceleration off the line and through corners is amazing; the interior is elegant sport-luxury; looks are sleek and classic. I absolutely love it; you should see the smile on my face as I drive to work every morning
The mods list is fairly tame (for now); you guys have shown me there's so much that can be done to this car! The first thing I did was take out my front license plate and put the front plate filler on; I personally hate the look of them. I never put them on my Mazda 6 and ended up with 3 fix-it tickets over the course of 9 years so I'm fine with that. Next I put the Supercharged badges on, definitely wasn't a fan of the V6T badge. For the tint I went with Llumar 35% all around; was going to do darker in the rears but installer (SD Motorsports) convinced me to go same shade all around, also noting that I had the rear sunshades that I can put up if I want it darker in the rear. For radar I installed the V1 (hardwired), with concealed display sitting on the center speaker/vent area on the dash. I also installed the AWE Vent Boost Guage, keeps the stock look and still retains some of the vent air/pressure. All VAG-COM mods are done (disable warnings, DRL Wink, show oil temp/lap timer, dvd in motion, etc)
So I recently tried to take off my rear bumper so I can plastidip the rear valence/lip, but I (for the life of me) could not get the bumper clips off on the drivers side rear. I had gotten the passenger's side off fairly w/o nearly as much force. At this point, I didn't want to have nothing to show for the whole ordeal so I decided to at least plastidip the bottom lip, as that was screwed on with 9 torx screws that I was able to reach by pulling one (unclipped) side of the bumper down. I actually really like how it came out; its very subtle but adds a nice contrast to the rear. I have pics, so you guys can help be the judge of that.
My order of mods next are going to be Xpel, GIAC Tune, and Milltek exhaust w/x-pipe, in that order.
OK enough babbling, here are some pictures.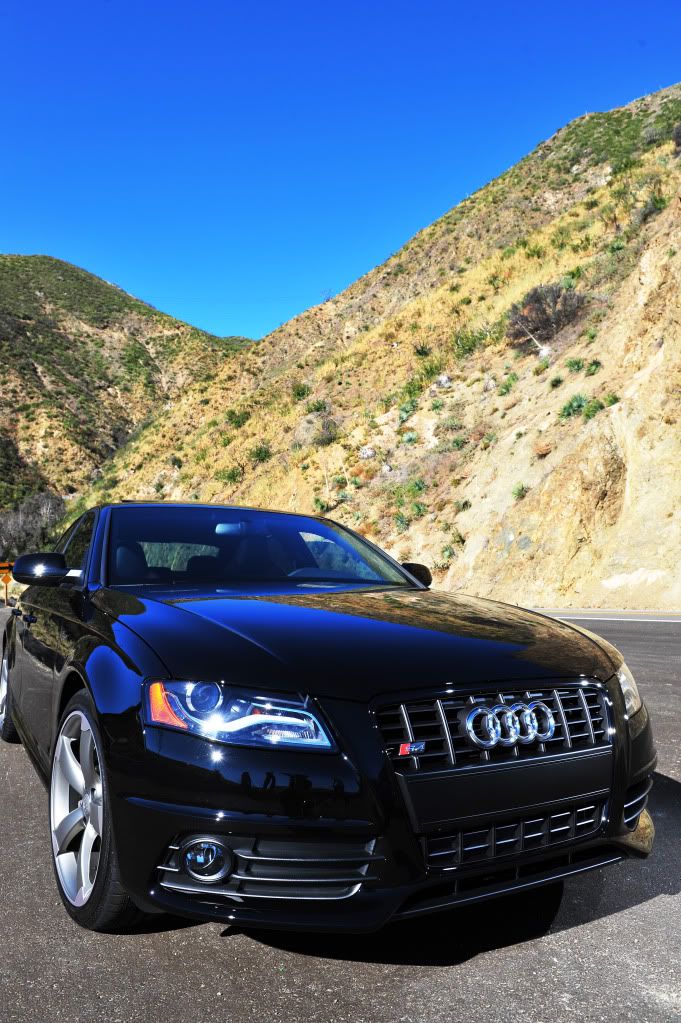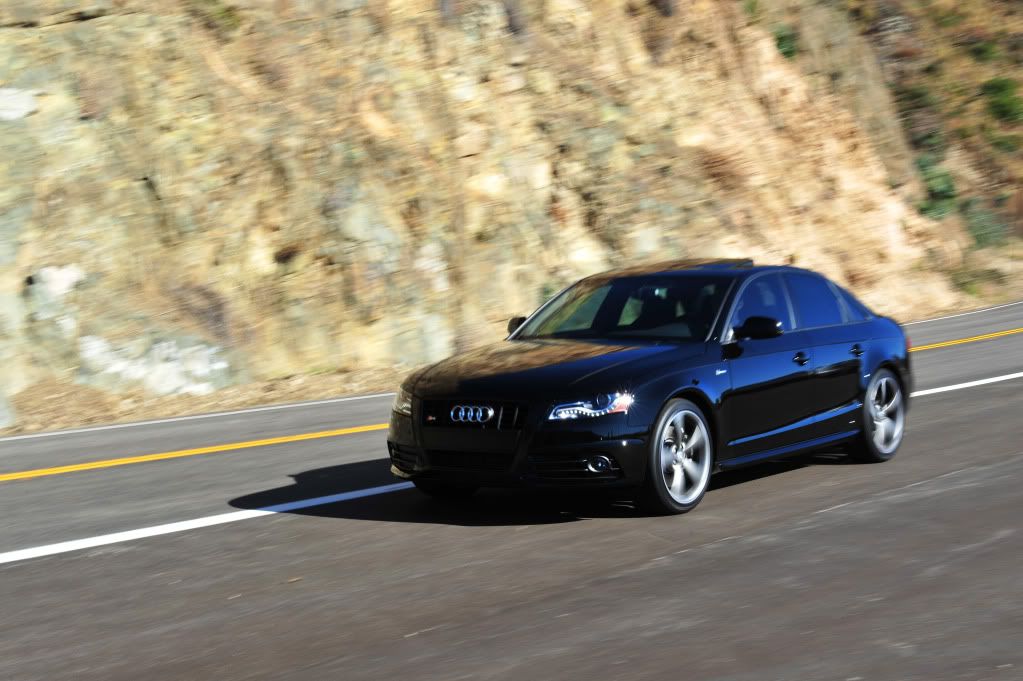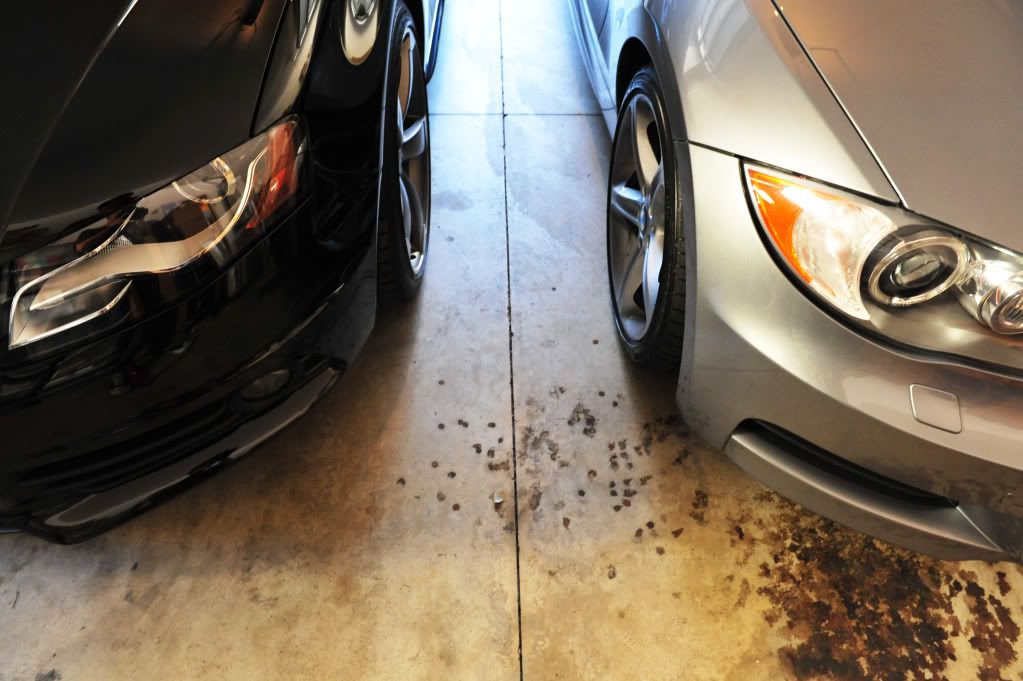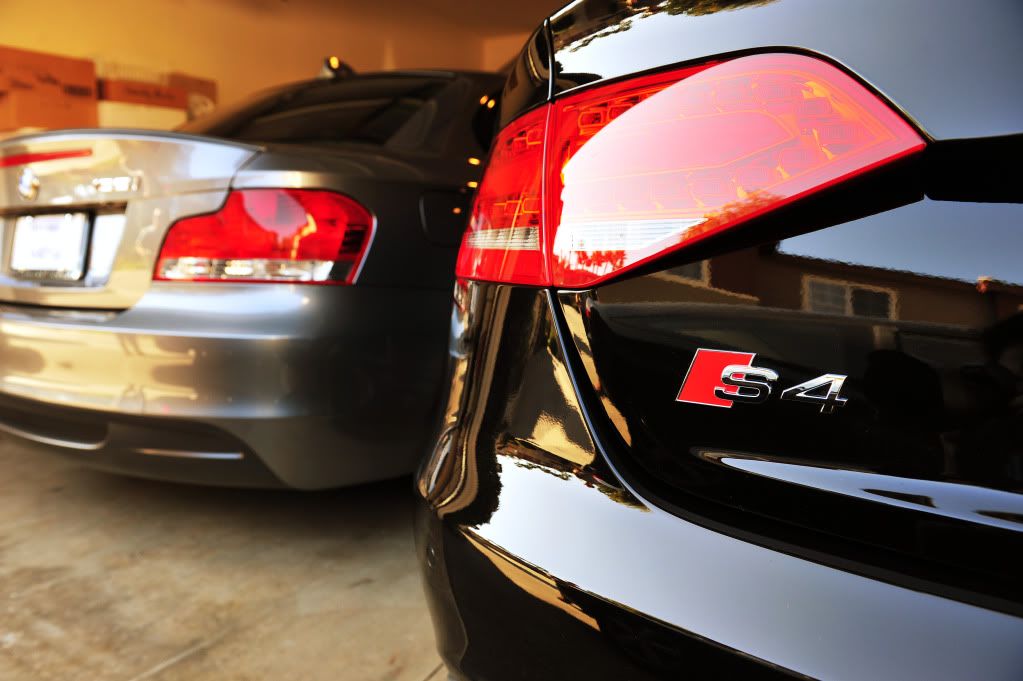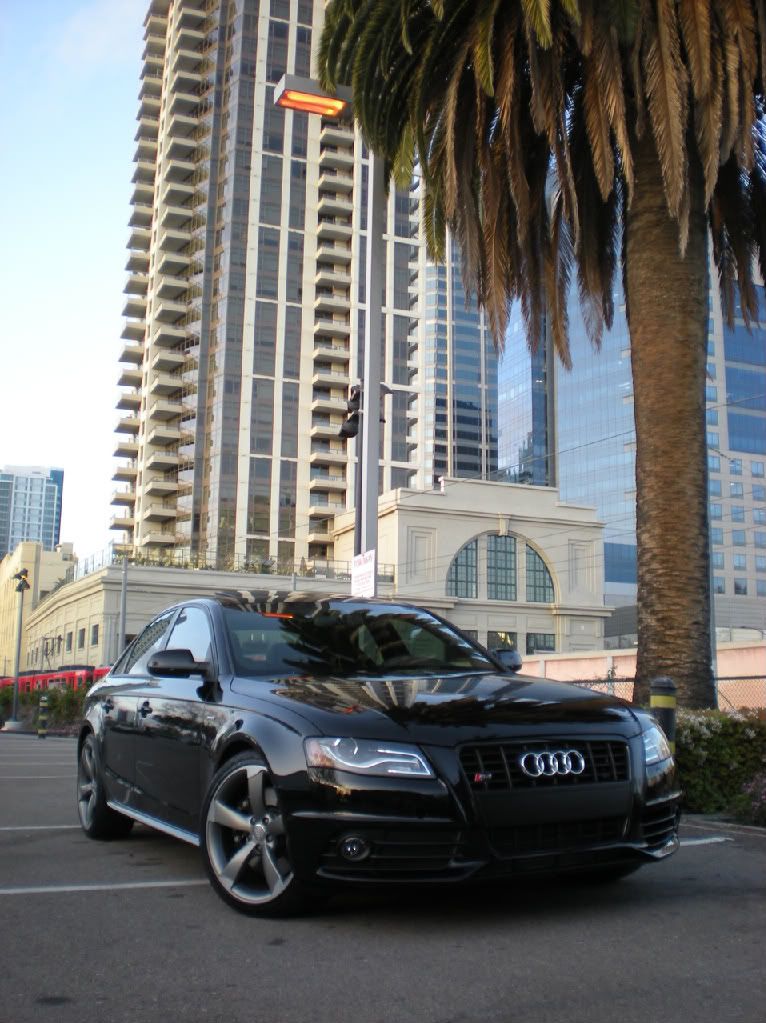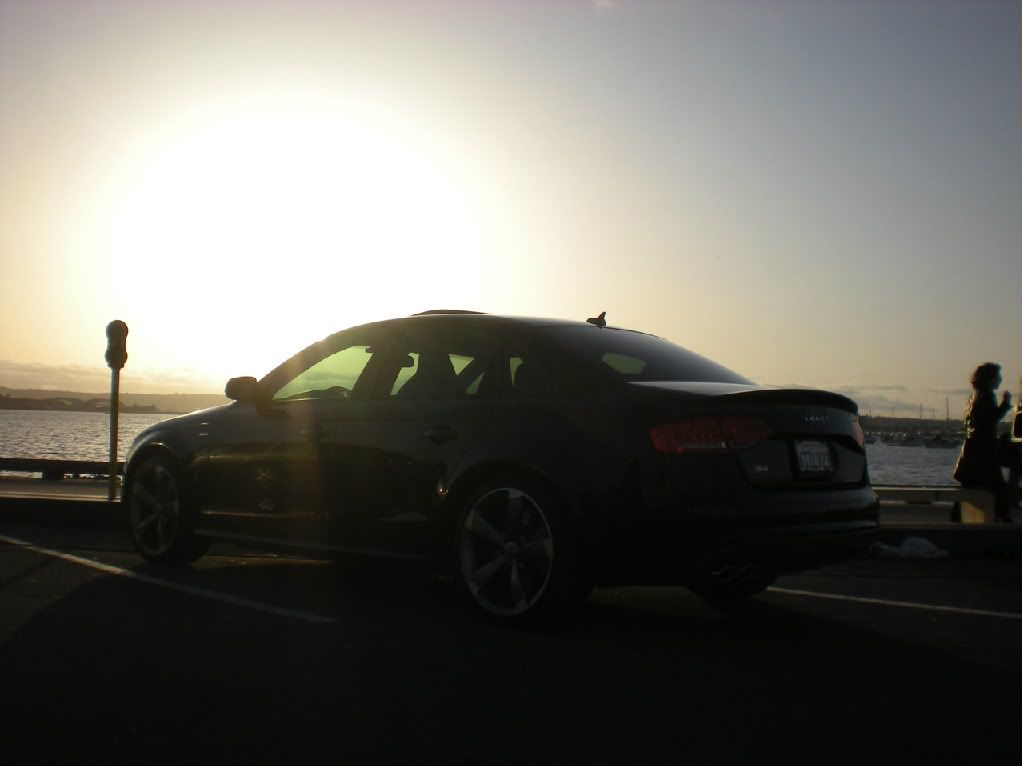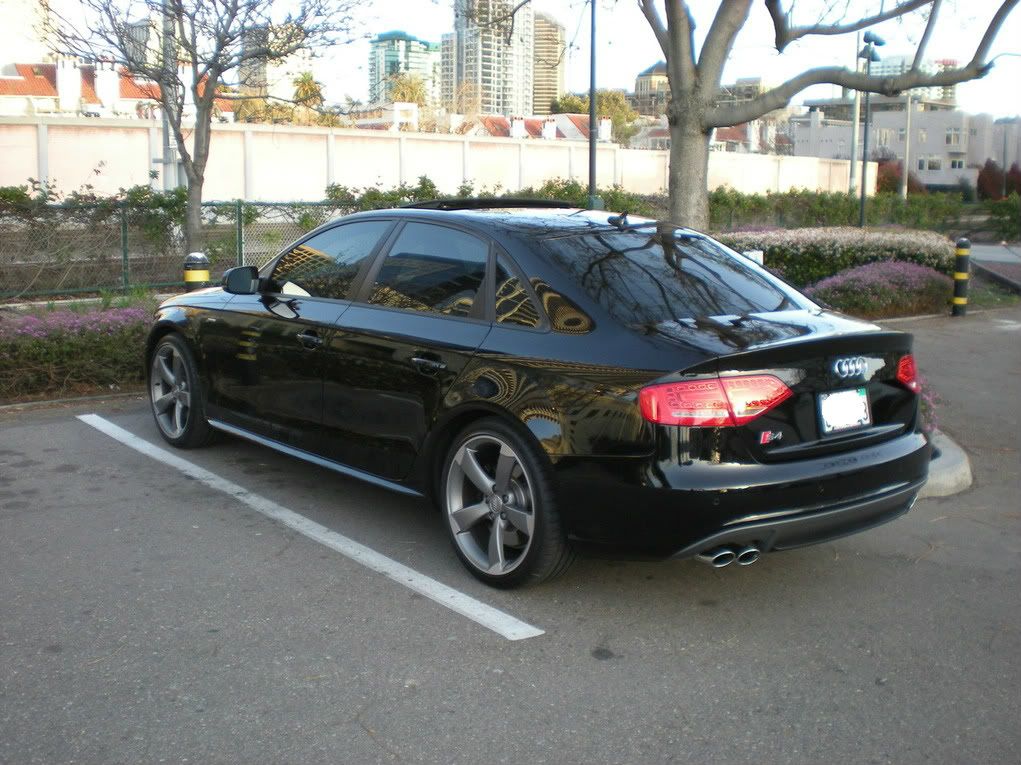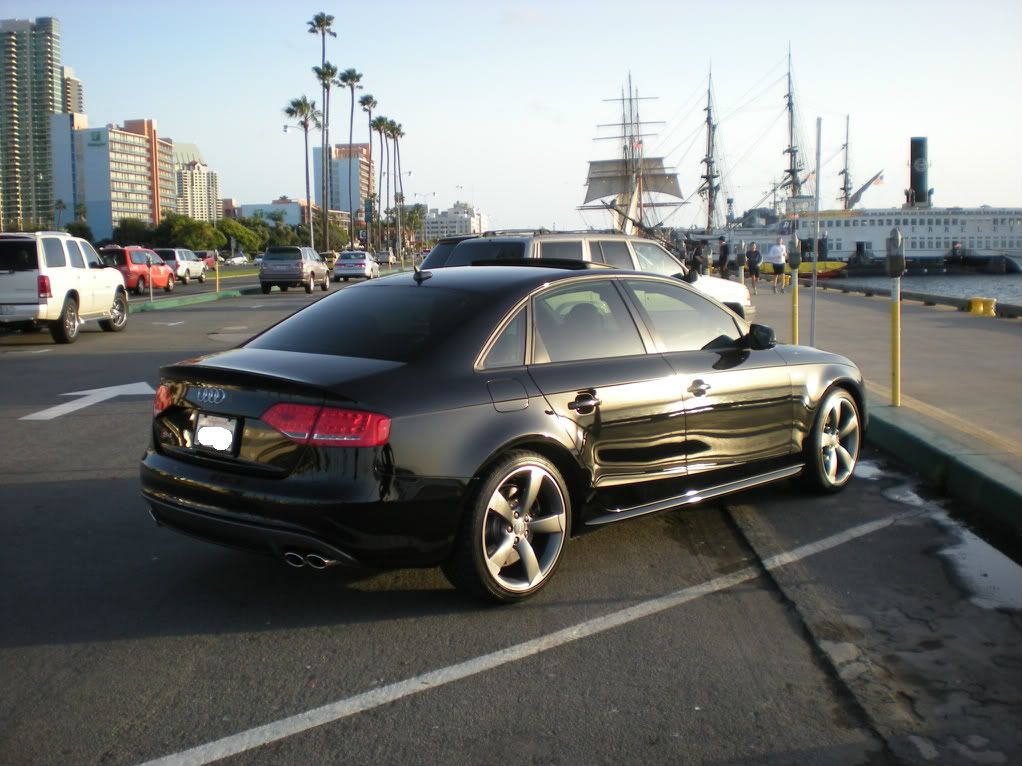 Let me know what you guys think, glad to be joining such a knowledgeable and active community!
-Joe