Well the time has come to sell my A4. I am the original owner of the car and have loved every second I have had with it. It has gone to SEMA in Las Vegas 2 years in a row now. The car was in the Konig Wheels booth in 2010 and returned with Anzo lighting in 2011. The car has won finest Audi at Remix in Northern California in 2010 and won Finest European vehicle at Hot Import Nights 2011. Unfortunately I cant drive this car for work anymore and I had to purchase an SUV. I would much rather sell it to someone who will enjoy it. The car is actually all lined up to be featured in Eurotuner I just have not had the time to get together for a photo shoot and editorial. I can put the new owner in touch with Eurotuner and they can be featured in the magazine. If you do not have cash in hand please dont waste my time. Car is a 2006 and currently has 61,000 Miles on it.
BEST OFFER!!! Again whoever makes the best offer with cash in hand will take this car
Please email all inquiries to
nickthoele@gmail.com
as i rarely have time to check on here.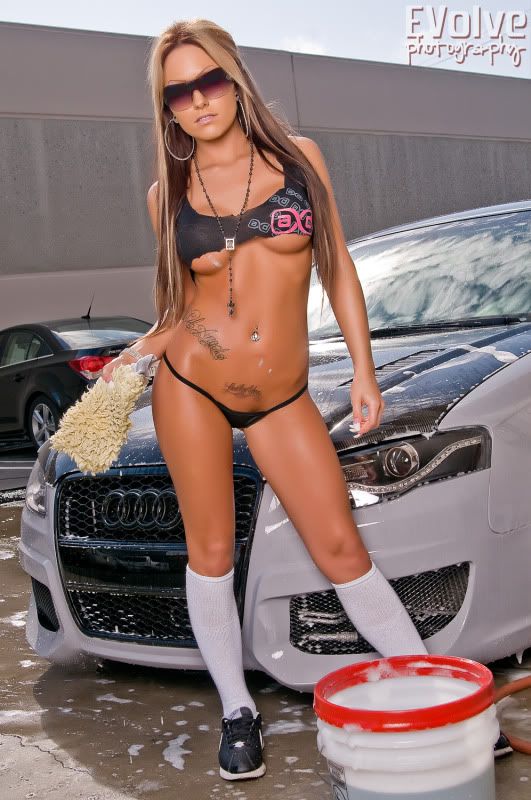 Now that I have your attention haha
Modification List:
Exterior
6–Piece Oettinger Body Kit
• Front Bumper (1) (Custom Modified to fit OEM RS4 Grill)
• Rear Apron (1)
• Sideskirts (2)
• Carbon Fiber Front Splitter (1)
• Roof Spoiler (1)
Custom Trunk Lid
• Custom One-Off CSL Style Trunk Lid
Custom Paint
• Custom Dupont "Infinite Grey Paint"
Rotiform BLQ 19" x 9.5" wheels
• Custom Kandy Purple Powdercoat
Lighting
• Anzo Lighting R8 Style Black LED Headlights
• Anzo Lighting Red LED Taillights
Interior
Custom Interior
• Seats
• Door Panels
• Rear Deck
• Trunk
• Headliner
• Pillars
• Carpet
The seats, door panels, and rear dash will be re-upholstered by Infinite Auto Design. Panels are wrapped in charcoal leather with grey double stitching with diamond stitch perforated leather seat inserts and reshaped/enlarged bolsters.
Audio
• (3) Arc Audio ARC15D2 15" Subwoofers
• (2 Sets) Image Dynamics CTX 6.5" Component Speakers
• (2) Arc Audio XDI 804 4 Channel 800 Watt Amplifiers
• (3) Arc Audio XDI 1001 1,000 Watt Amplifiers
• (1) Pioneer AVIC-D3 Navigation
Suspension
Tein
• Tein Basic Coilovers
Hotchkis
• Audi A4 B6/B7 Sport Sway Bars 35mm Front, 22mm Rear
Performance
Revo Technik
• Stage 2 Software
High Flow Cat/Exhaust
• Britalman Quad Tip SS Exhaust
• Britalman SS Test Pipe
Air Intake Kit
• AEM Intake System
I know there are a lot more modifications but thats what i can think of off the top of my head right now.