Revo Technik
is to excited to announce the schedule of our first ever "
Flashing Days
" at participating
Authorized Premier Dealers
!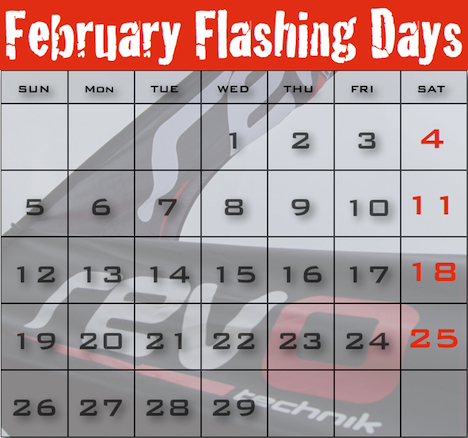 Each Saturday in February is marked with an event hosted by some of the top tuners across the country and supported by a Revo Technik representative to provide same-day on-site software solutions for your vehicle.
This includes the "
NEW
"
2012 VW 2.0T Golf
"
R
", our popular
Audi
(B8)
S4/S5 3.0TFSI Supercharged
software, our entire
TDi
software line up, and the rest of more than
300 VW
,
Audi
and
Porsche
applications.
As a special treat we will be offering
special discount
incentives to the first 25 owners at each event who show up ready to
go play!
You are encouraged to call ahead to schedule an appointment and secure your spot.
February 2012 - Revo Technik Flashing Days Schedule
Feb. 4th - Torrance, California - EuroCode Tuning
1872 Del Amo Blvd., #A
Torrance, CA 90501
e-mail:
info@ecodetuning.com
phone: 310.294.8108
Feb. 11th - Orlando, Florida - Forge Motorsport
6536 Pinecastle Blvd. Suite 'C'
Orlando, FL 32809
e-mail:
sales@forgemotorsport.com
phone: 407.447.5363
Feb. 11th - Berkeley, California - Griffin Motorwerke
1485 San Pablo Ave.
Berkeley, CA 94702
e-mail:
support@g-werke.com
phone: 510.524.7447
Feb. 18th - Fort Worth, Texas - Istook's Motorsports
2729 Tillar St.
Fort Worth, TEXAS 76107
e-mail:
istook@airmail.com
phone: 817.332.6547
Feb. 25th - Saddle Brook, New Jersey - KMD Tuning
374 N Midland Ave
Saddle Brook, New Jersey 07663
e-mail:
danny@kmdtuning.com
phone: 201.773.9171
Feb. 25th - Mississauga, Canada - Johnston Research & Performance
2344 South Sheridan Way
Mississauga, ON L5J2M4
e-mail:
info@jrponline.com
phone: 905.822.7223