I would like to begin in saying the we are now a Full Advertiser here on Audizine and we greatly look forward to serving the Audi Community here on Audizine
We have decided to create a thread that we will continually maintain and up-date with what we here at RSW call "Shop Life". It will portray the day-to-day customer work, projects, events and anything else we find worthy of the Audizine Community.
Some pictures from recent work we have had in the shop...
On this FSI engine the owner is running a Upgraded Turbo system that utilizes a GT3071 Turbocharger. In his quest to make more power and go faster, RSW is currrently upgrading the Stock OEM engine Internals with Forged Rods, custom JE pistons, and ARP's newly released Head Studs for some extra clamping force. Were hoping that he will really be able to lay down both good power and some solid track times.
Now on with some pictures :laugh: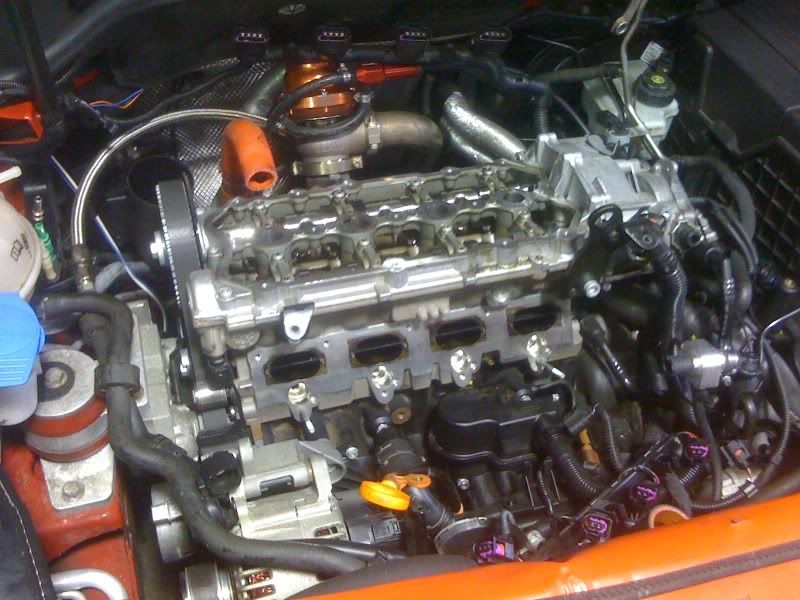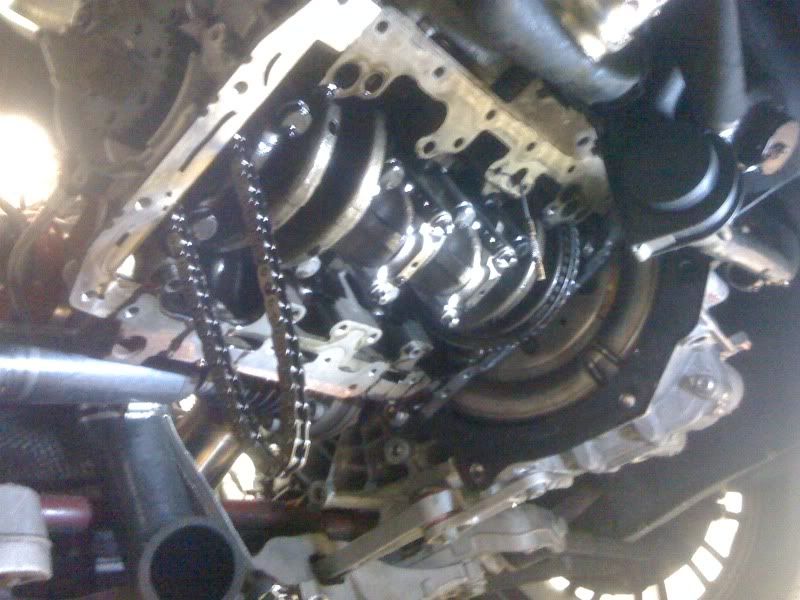 Pistons are out !
We are about to start filing the new rings to get the new JE Pistons into the engine.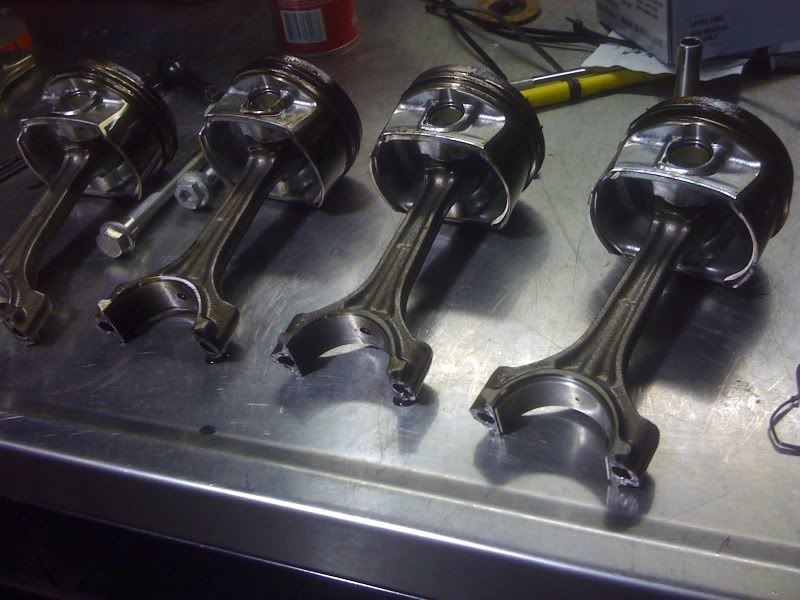 The white MKV GTI we Installed a nice set of FK coilovers on the previous day, had her inside tucked in for the night :P
Been installing quite a few APR HPFP, and all I can say is what a beautiful product.
Can't beat a timely install, and a quick re-flash and seeing a customers eye's light up as they rip down the street in front of the shop!
Had a customer's car in the shop the other day and this was on the windshield... DAAAMMMMNNN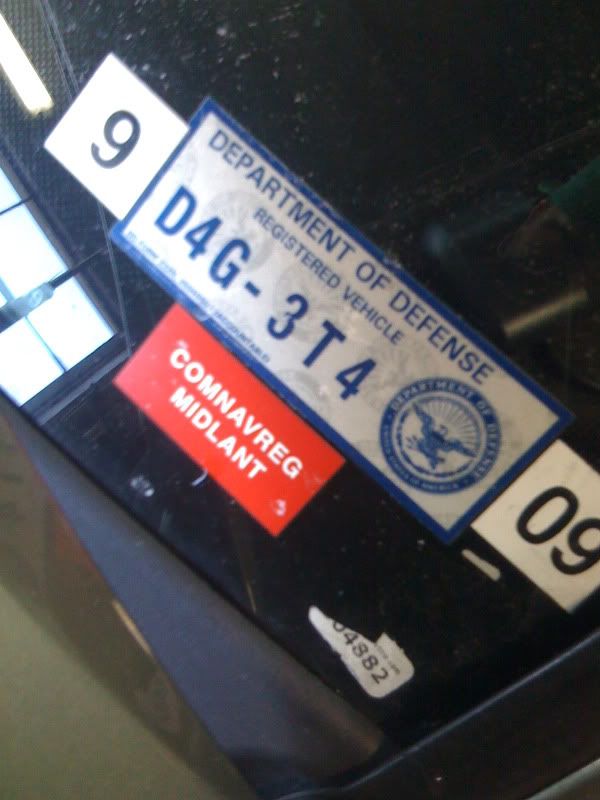 Had this B7 in the shop for an estimate on a APR stage 3 and a little special sauce engine build...
A set of Custom Spec JE Forged Pistons and Brute rods ready for installation...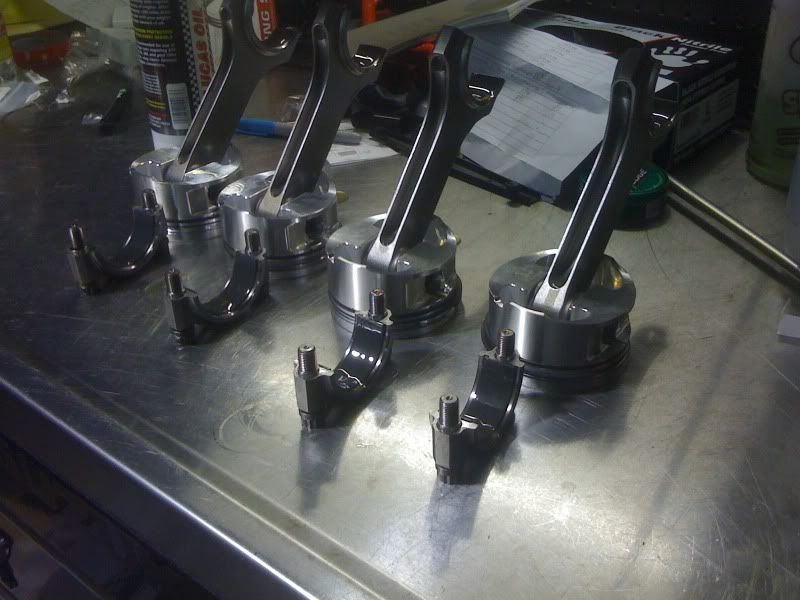 Finally for today some headers ready to go into one of our customer's porsches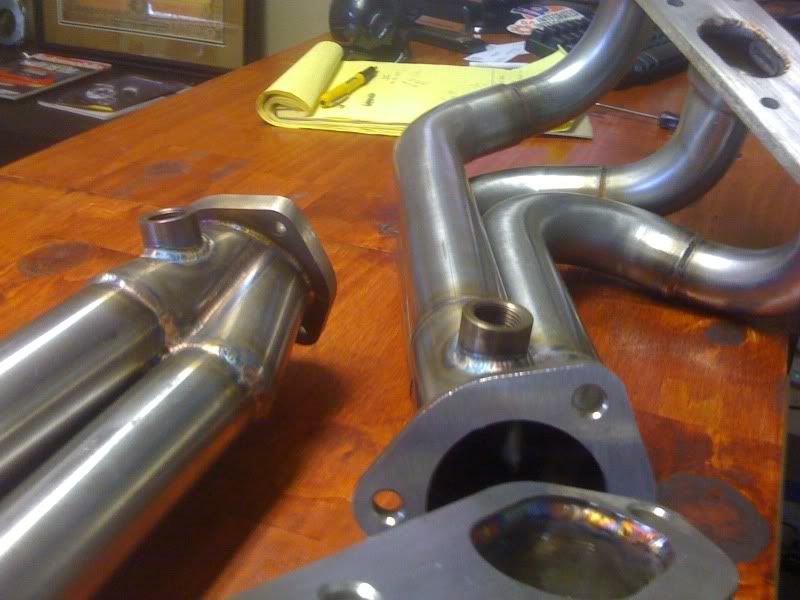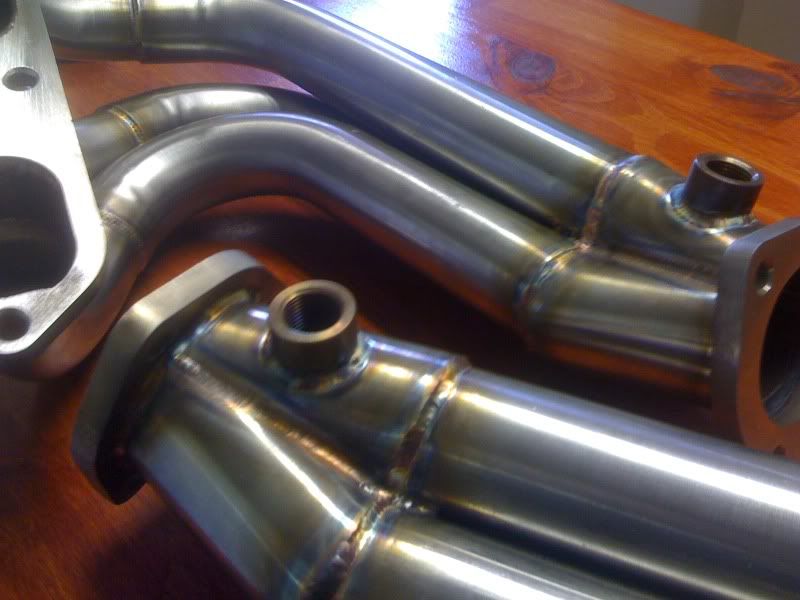 Had a beautiful 2006 Porsche Cayman S in the shop for a few days. Installed entire new APR Exhaust System which included Headers, Cat deletes, and new mufflers. We also flashed a Fully Loaded ECMS upgrade. The owners was amazed with the quality of the upgraded power and the sound of the exhaust !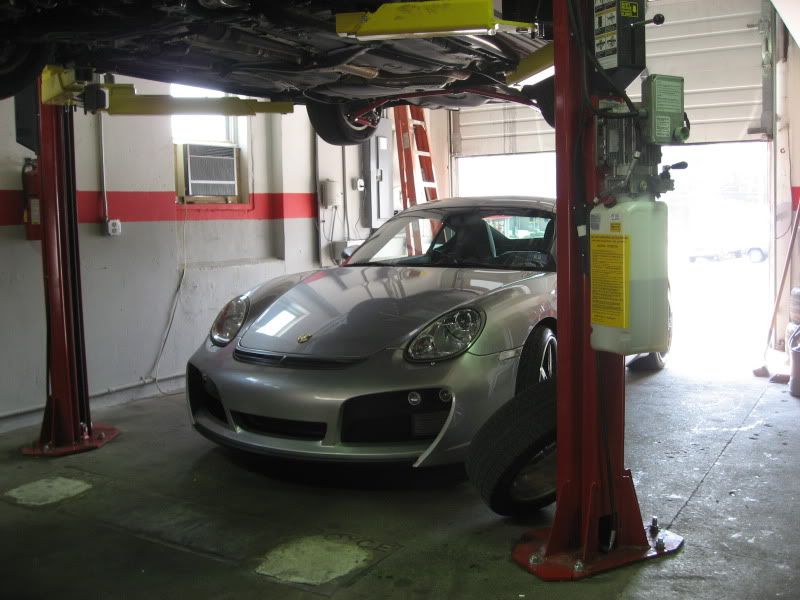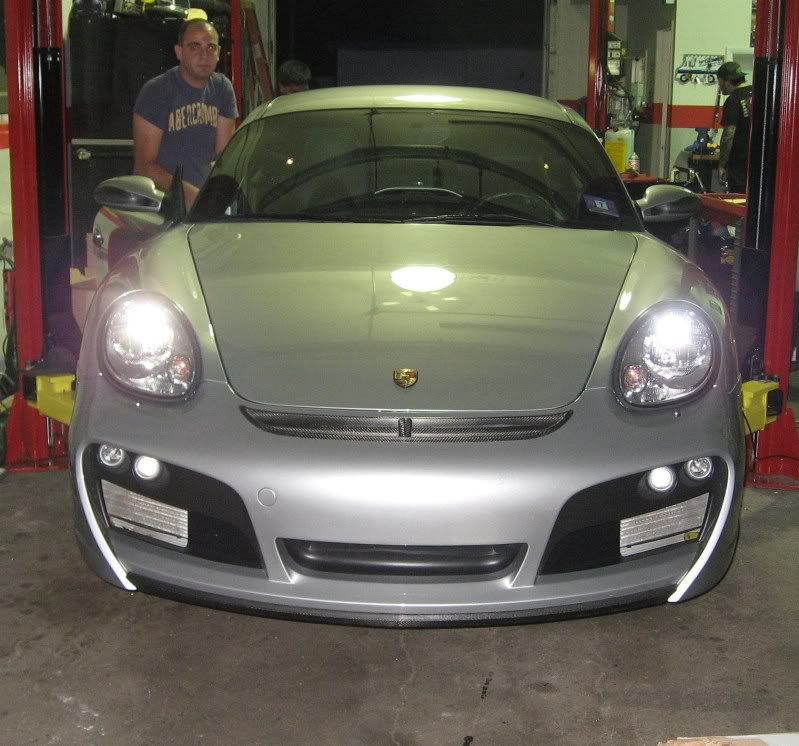 mmmm 20's fit pretty nice on this unit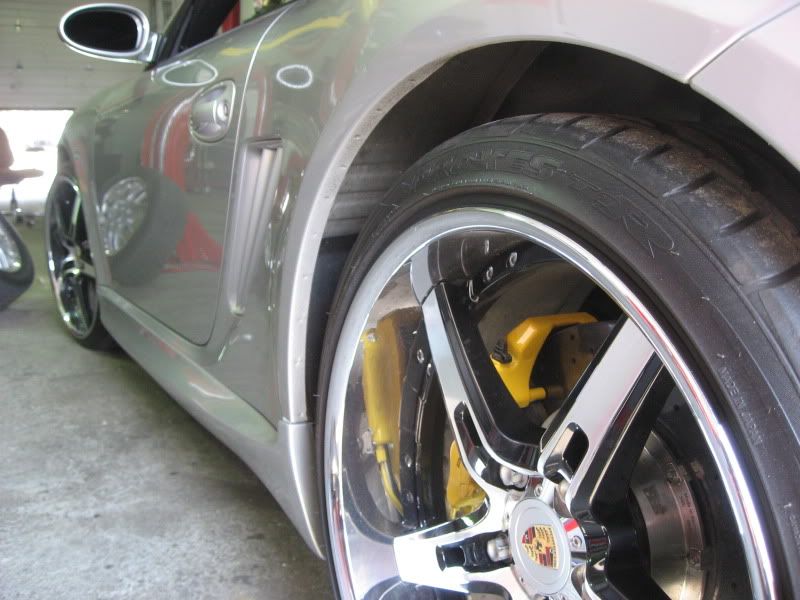 Can't beat the $15,000 Carbon Ceramic Brake Upgrade!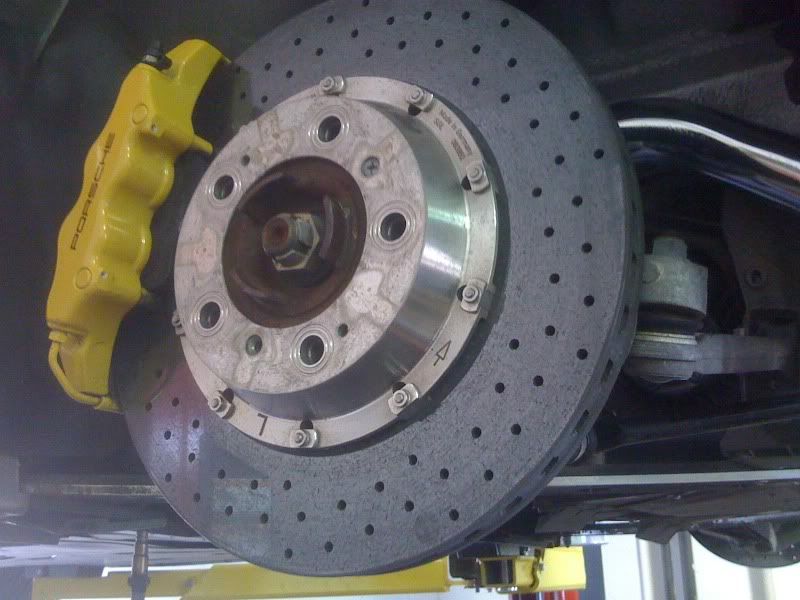 OEM exhaust system out, looks pretty good for only 11,000 miles on it.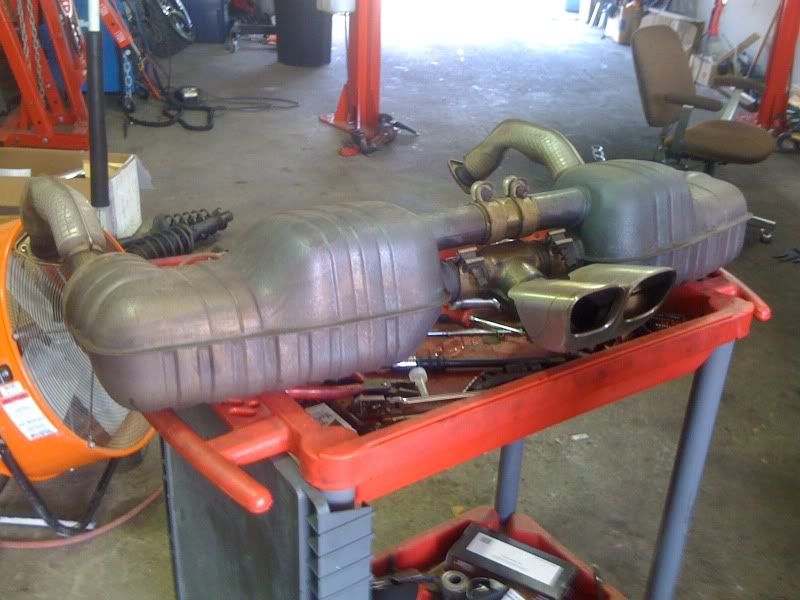 The new Sexy-ness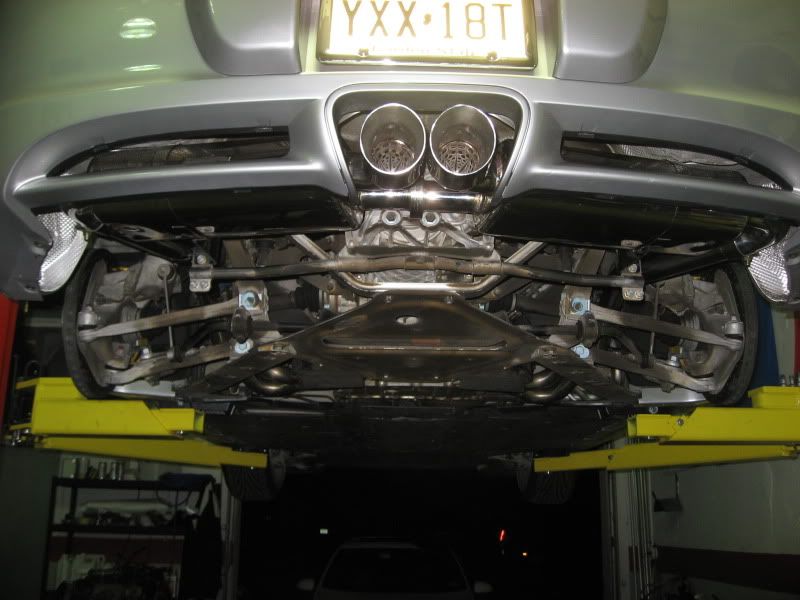 Did some diagnosis on an older E Class Benz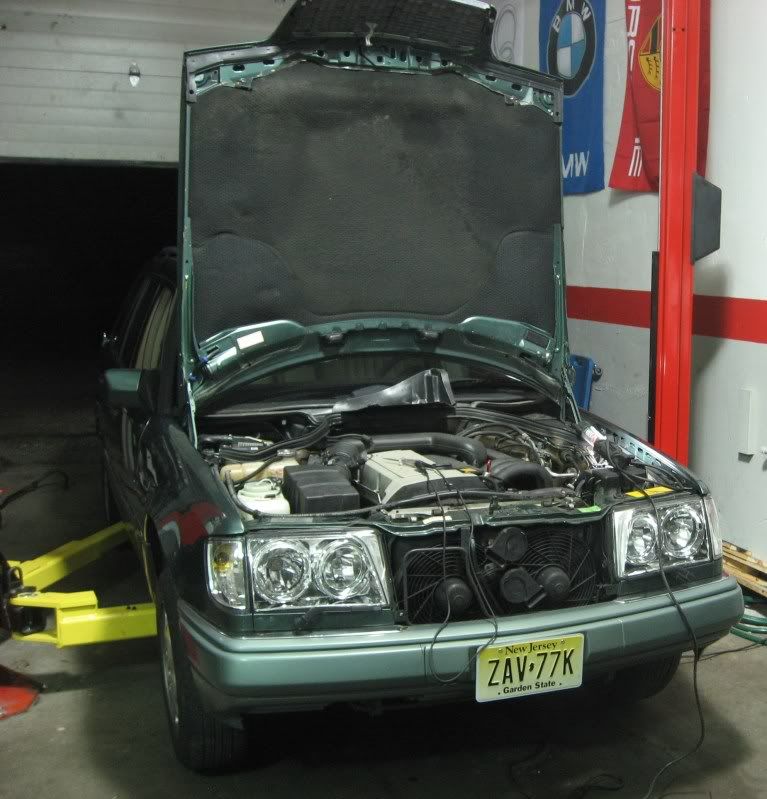 Installed a few sets of coilovers this week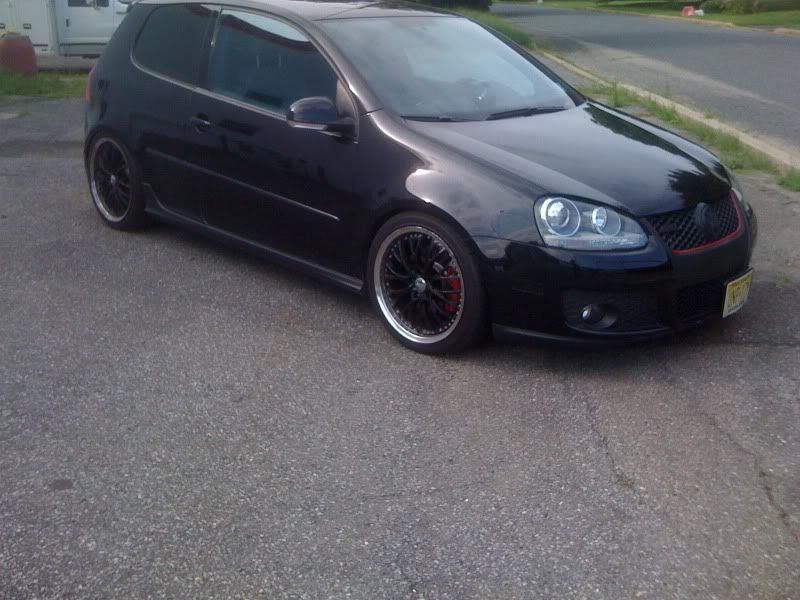 Completely Rebuilt the entire Suspension on this Mark 4. Coils, sways, wheel bearings / hubs, control arm bushings. She rides tight like prom night !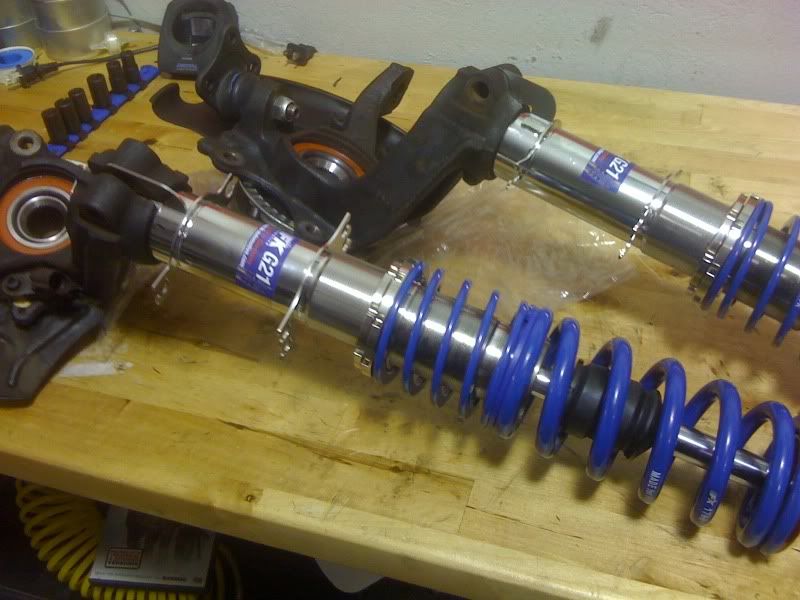 Late night last night working on our new employees Evo. His Triple Disc Clutch setup was starting to fall apart, I guess 700AWHP will do that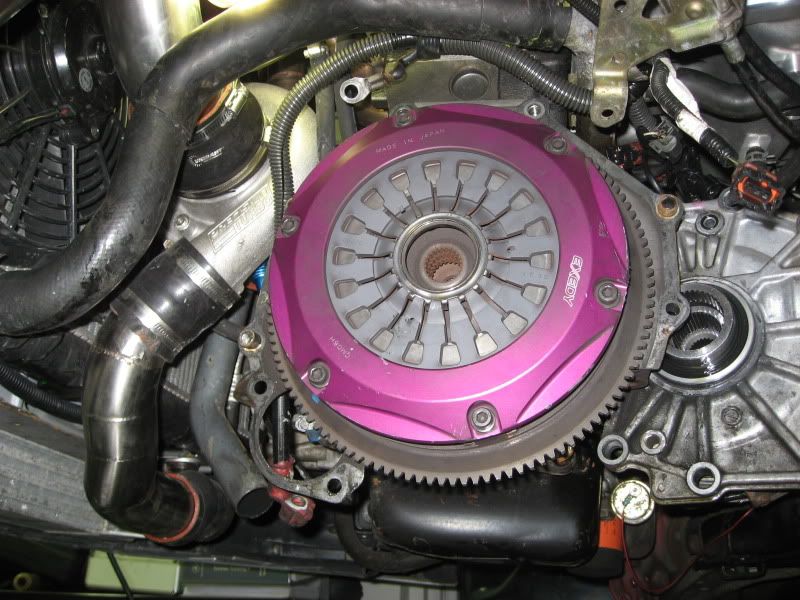 Since we broke our Trans jack and are still waiting for the new one to come we put Shrek (JR) to work !