Well, I just picked up photoshop yesterday, started toying around with it, and so far have made a few attempts to alter cars. Should give you some sense of what I'm able to do with my limited skill.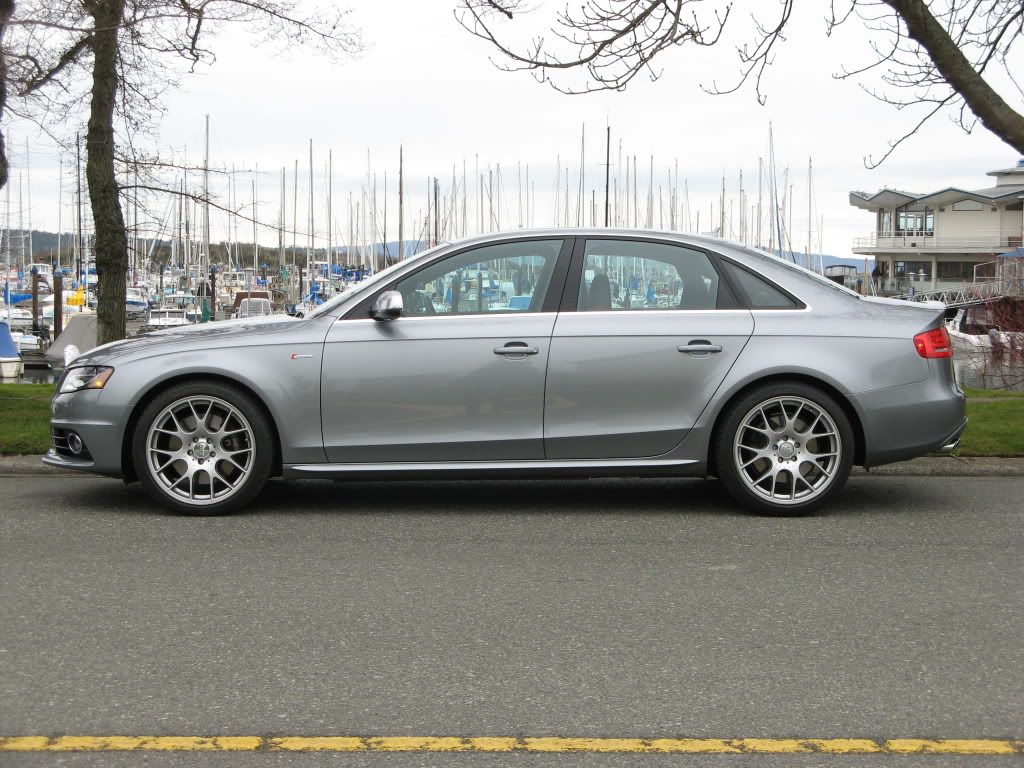 So now I offer my service to you B7 community, I'm running out of ideas of things to practice on, and I'm sure many of you are looking for some mock-ups of your cars.
I gotta lay down a few ground rules first though as I've seen these types of threads get a little chaotic.
1. When requesting, tell me exactly what you want. The more detail you add to the description, the closer I can get it.
2. Give me a picture of your car before you request anything and make sure it's of decent quality.
3. One photoshop per person. This doesn't mean I can't do more than one thing in the photoshop, just means I don't want to return more than one picture. For example I can do something like lower the car, tint it, new wheels, etc... all in one photoshop, but I'm not going to show you the wheels you want in 8 different colours. Saying that, if I do really want a second photoshop, PM after I've done the first for you.
4. If you want some obscure wheels, you're going to have to A. provide me a pic of the wheels you want, B. make sure they have brakes behind them, and C. make sure that they're at the same angle your car is.
I know that's quite a bit but we'll see how that goes. Let the requests begin.