First, the good news.
They finally wrote it, and I finally got it: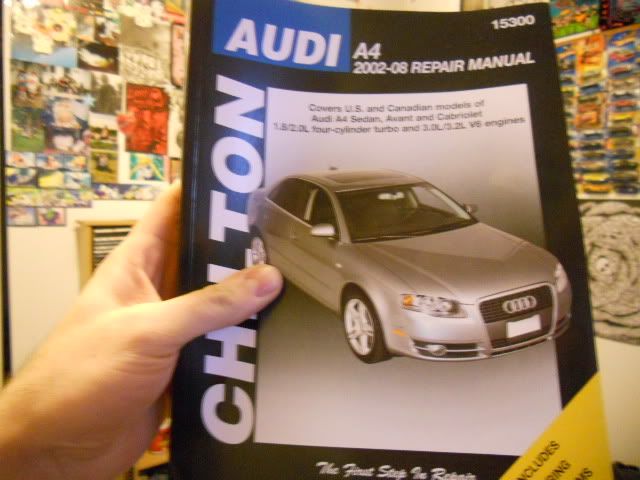 And the bad:
I've had a 0420 code on my car for some time now. It's got nearly 130k on the clock, so a new cat isn't out of the ordinary, I suppose. I don't know anything about this car's history prior to about 100k.
I've started getting misfires in cylinder 3 for some time now. I went through 3 coilpacks, each of which repaired it for about a week to 2 weeks, but this last time, it brought friends. I've got misfires in 1,3 and 4, and the 0300 code (random misfire.) I've switched the packs around and put in brand new NGKs, but I still have the same misfires. The old plugs were dirty, but not fouled with oil. There is some slight oil residue in #3 where the head and the valve cover meet. Unplugging the MAF did nothing to help.
I know the fuel filter needs replaced; it's making a humming noise, mostly when it's colder out, and the Chilton's lists a clogged fuel filter as one of the first causes of misfire.
Anyway, I ordered an 034 HFC, a new fuel filter, as well as a valve cover gasket set, and the new Hitachi coil packs. Is there anything else I should check or replace while I'm doing all of this? All of my coil wires look good and nothing looks to be leaking vacuum-wise.
Model is in my sig. Thanks in advance.