The time has finally come for some much deserved spring maintenance on the S4. I figure I would post a bit of progress because I enjoy working on my car, sharing some pictures and I already have some questions.
The car started the typical intake flapper rattle last year which kind of spawned all of this. As part of removing the intake, I am taking the opportunity to install JHM spacers, oil retaining valves, oil filter housing seals, valve cover gaskets, PCV, powder coat some things, spark plugs, clean, JHM 6 rib auto tensioner conversion, et cetera.
The spread of parts :)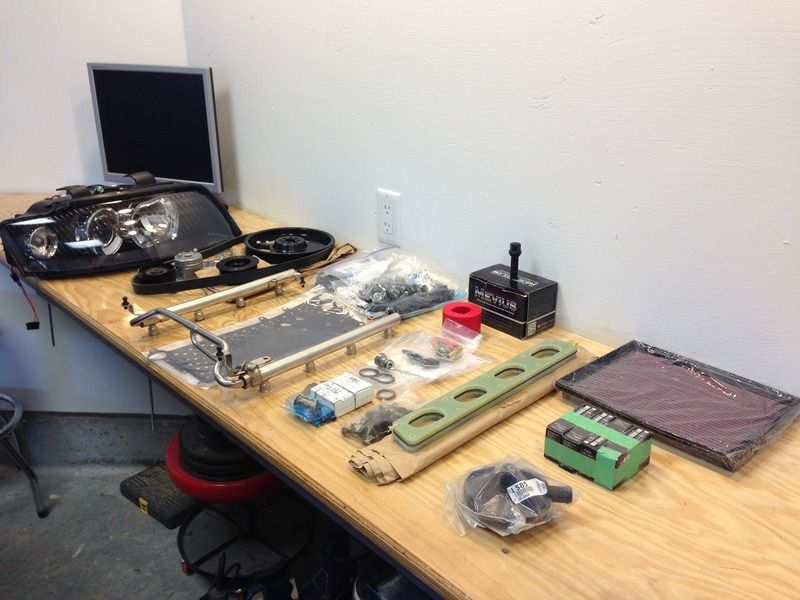 First time ripping the bumper/rad off myself, pretty straight forward:
I take it these are the revised coil packs? 077 905 115 T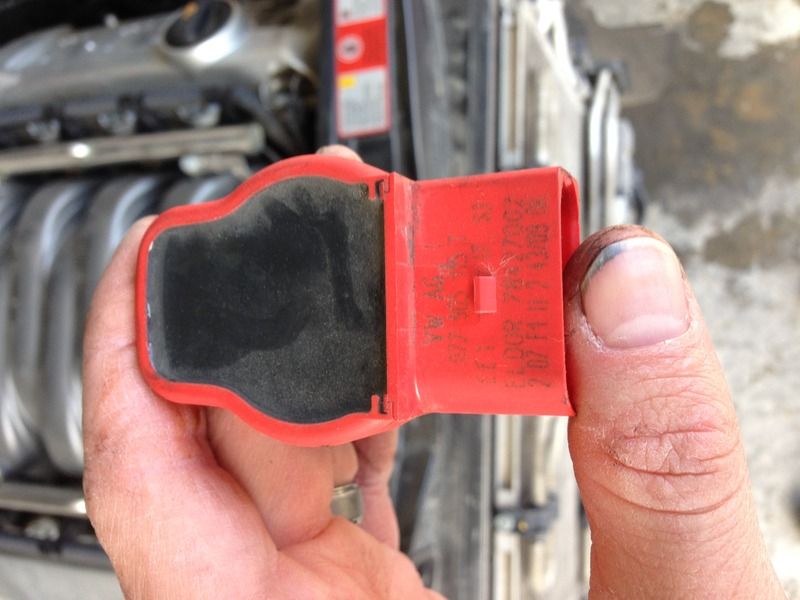 Looks like the VC gaskets were leaking since the show room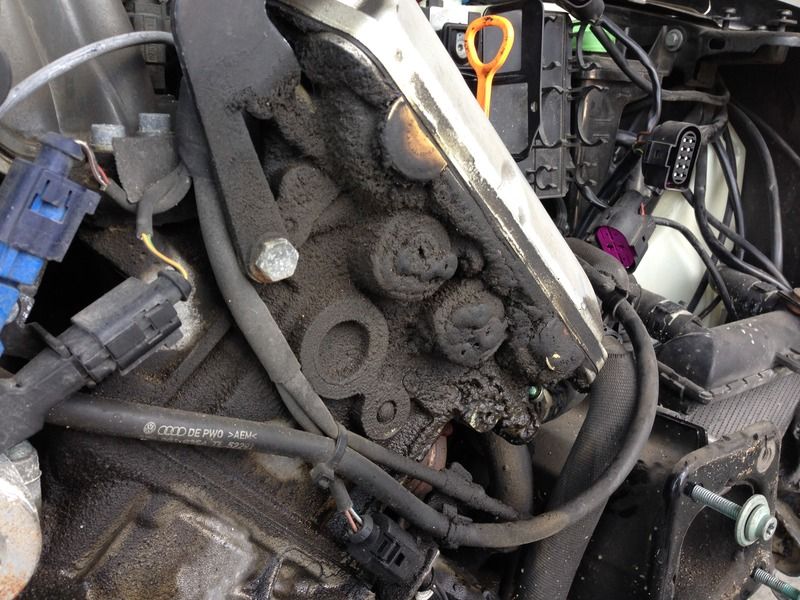 Theres a clean engine under there somewhere... I'll find it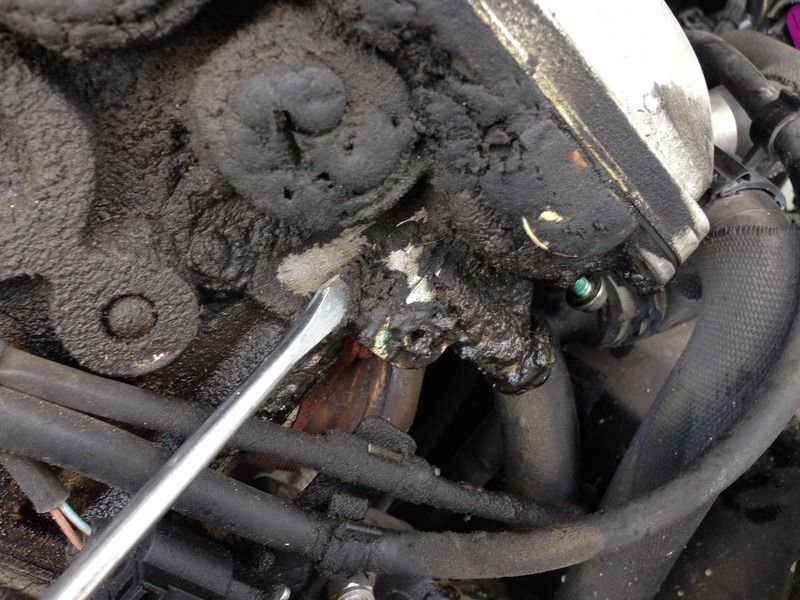 Oil filter housing wasnt leaking, that helps with the cleaning: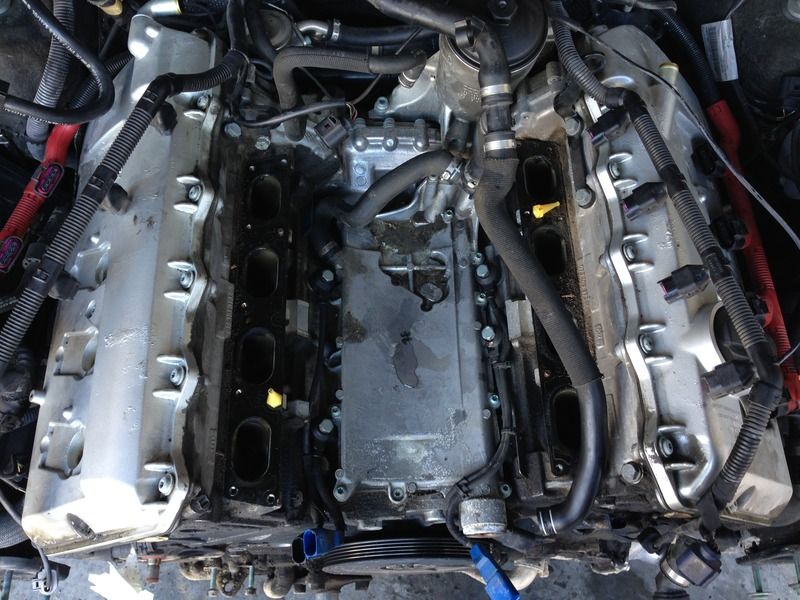 Once I removed the intake there was some build up of sand around the intake ports, should I be concerned if anything fell in?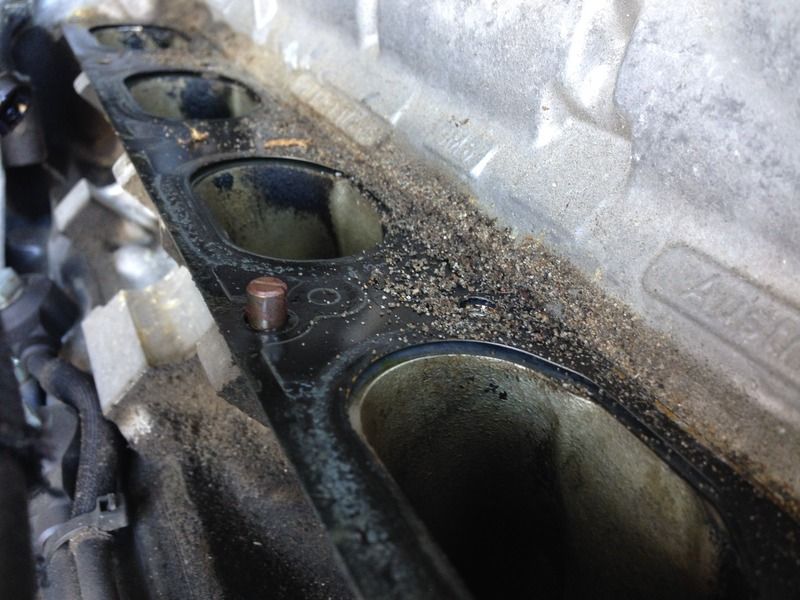 I obliterated this plastic hose: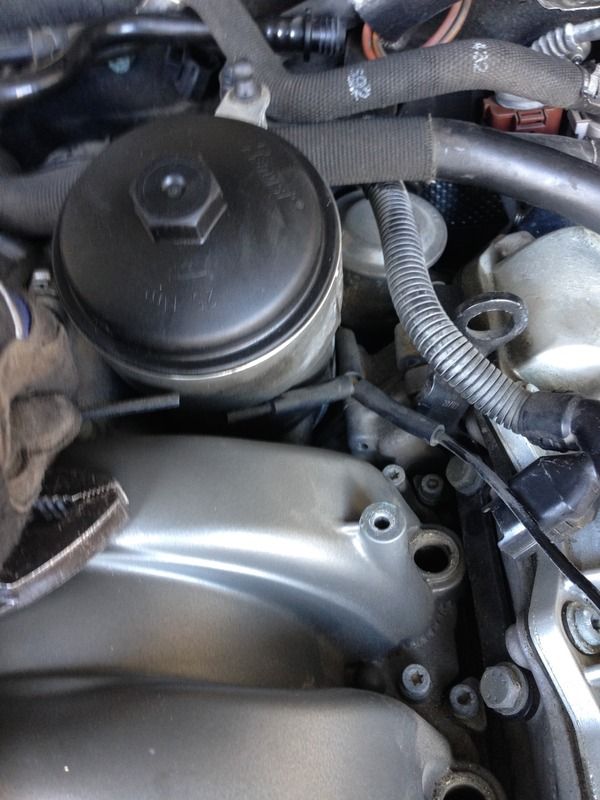 Whats are you guys doing to replace these? They are kind of bent into a specific shape, are these a dealer only thing? Or is it just a typical tubing that forms to a shape over time due to being forced into a position and being heat cycled?
As it stands today: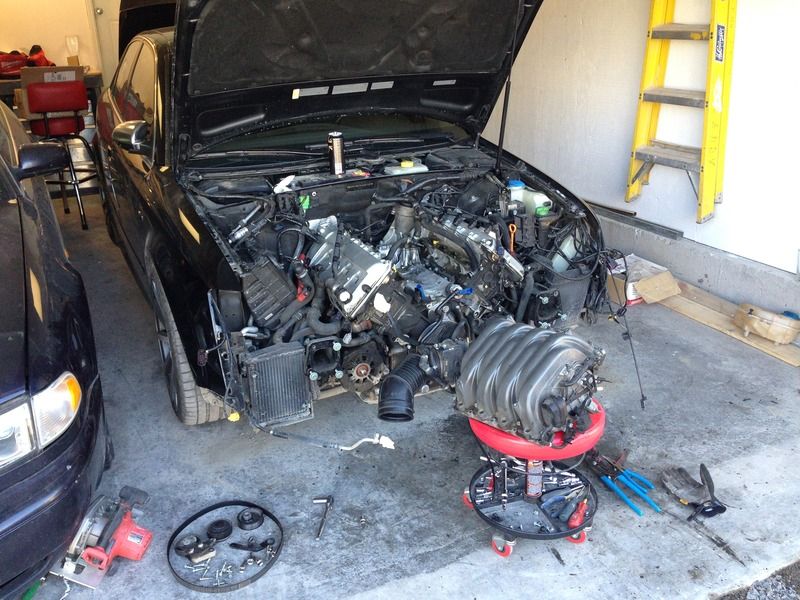 This is my first time really digging into a European car, I am much more apt to America nuts and bolts, where a 1/2" ratchet can be used for everything. This thing has a lot of tight spots! I seriously need to revise my tool arsenal. I made out okay for the most part but will need some nice torx and triple square bits. I was overwhelmed at first, but surprisingly this thing is rather easy to wrench on.
So far loving every minute of it!