Hey Guys,
Just purchased my first non Japanese car in my 25 years of driving cars.
This car is the most solid, quietest, most stable car I have ever owned. More so than the Lexus IS350 I recently had.
I'll start by saying I always admired German cars but was deathly afraid of their reliability. I started to take notice that the Audi brand was getting more reliable as the years went by so I decided to take the plunge and ordered a Misano Red A5 with the S line competition package and 6 speed manual on the 4th of July. The Car finally arrived on November 2nd.
Here are some pics of the car. Not planning on modding the car, but if I do I may add 15mm spacers all around and that is about it.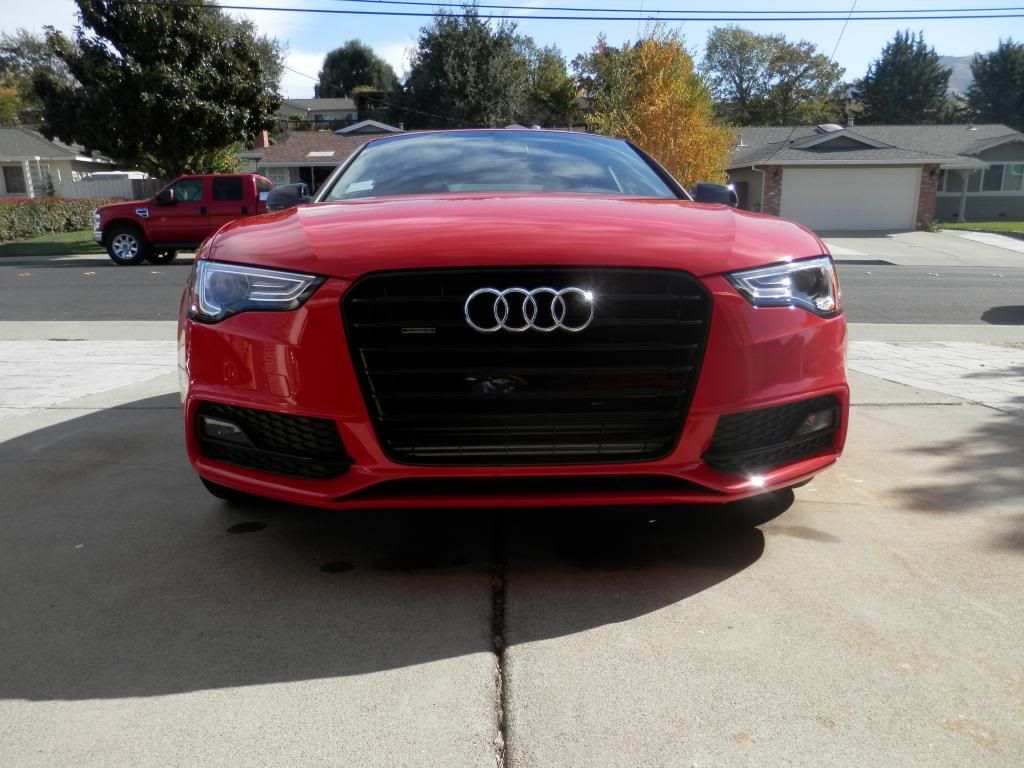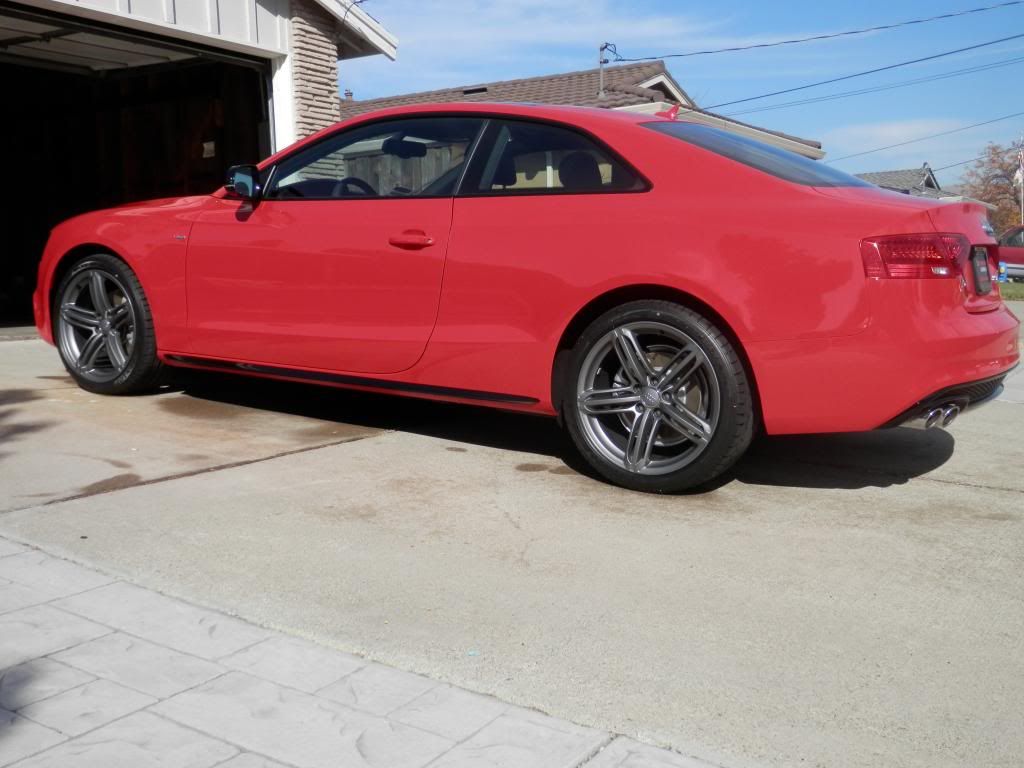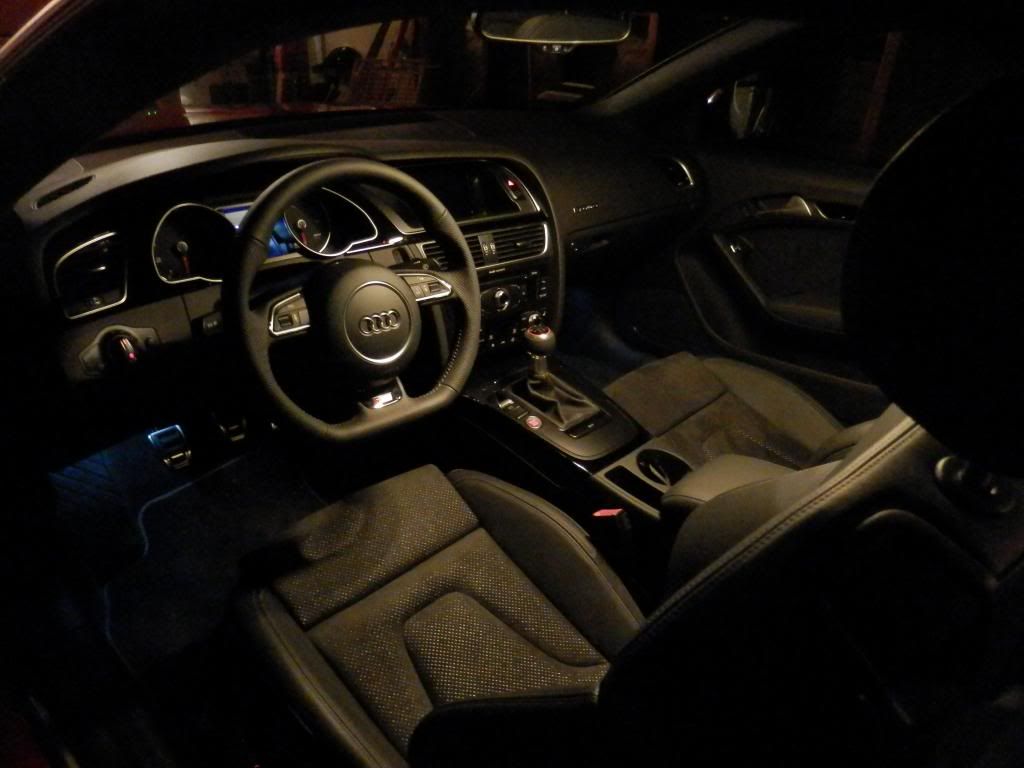 Update 8/21 ...First mod since buying the car (9 months later) changing the black mirror caps and skirts to Misano red painted ones. Got a extra set of skirts from ECS and the mirror caps from Ebay. Had my brother in law paint them for me.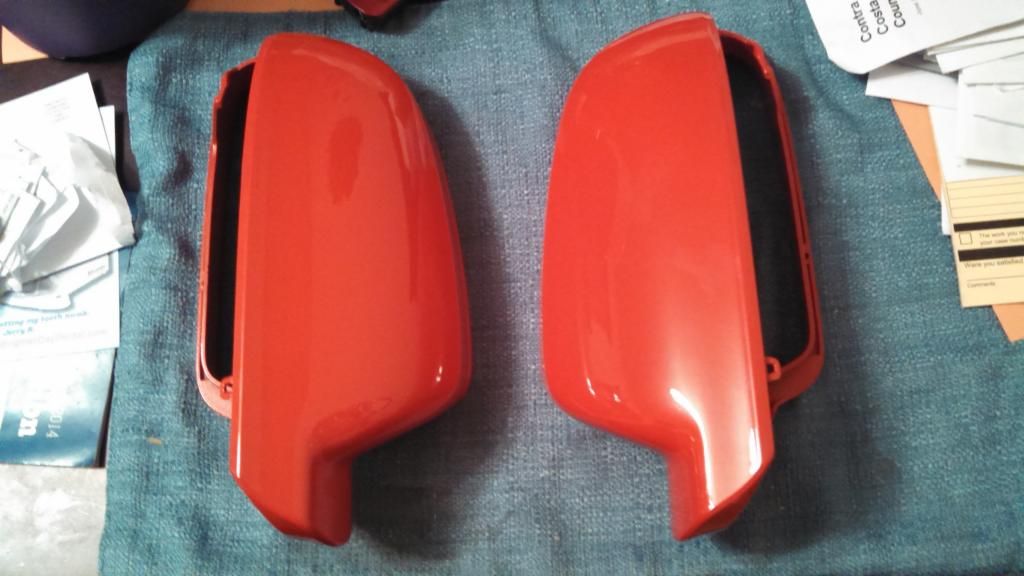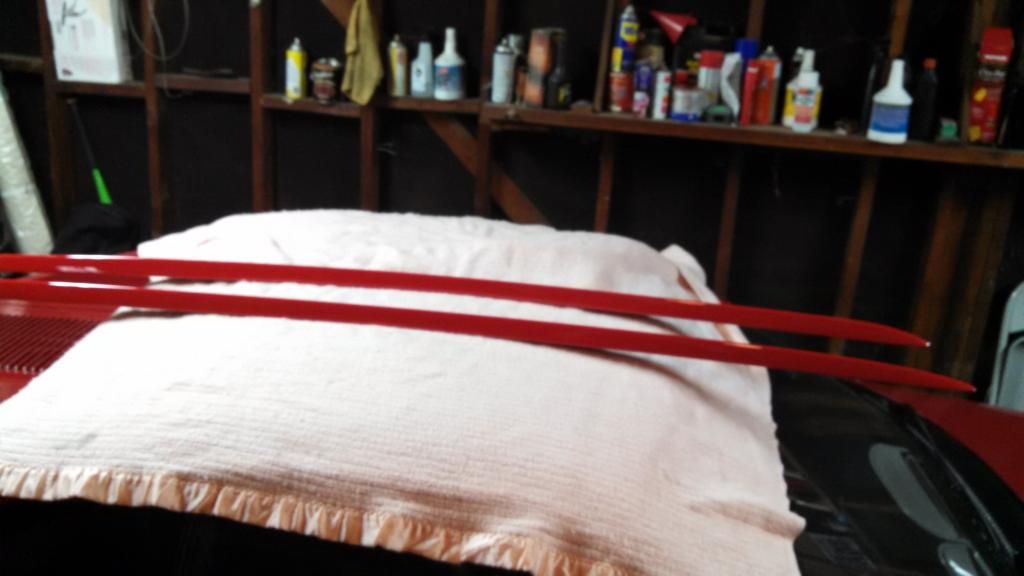 I'll need to get some extra clips for the skirts and should have this installed in a week or so.