This is a diy on how to get a hood open that is stuck closed.
I realized I had this problem when I pulled the tab in the cabin, and it had no tension on it. Nor did it release the pull tab on the front of the car. With help from people on here I was able to get the hood back open. Here are the steps that I took.
The problem that I had was that the hood latch cord had fallen off where it attaches to the assembly. Here is what it looked like from underneath the car, looking up. I looked in between the radiator and the block.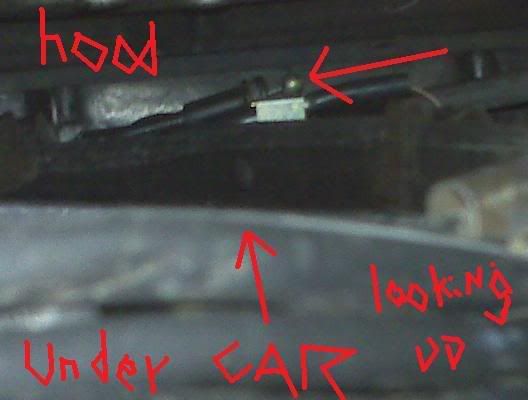 Here is what it should look like on the car.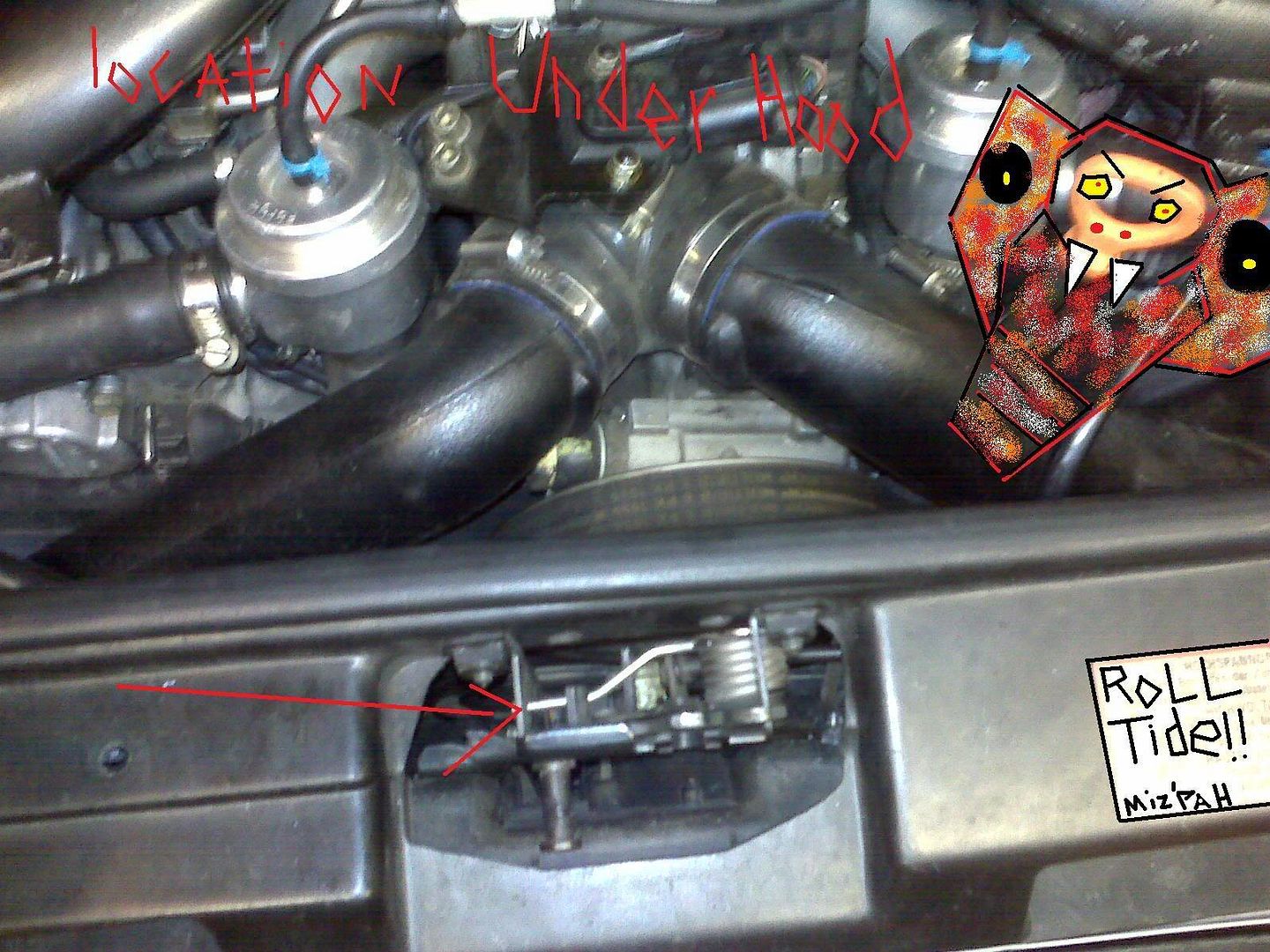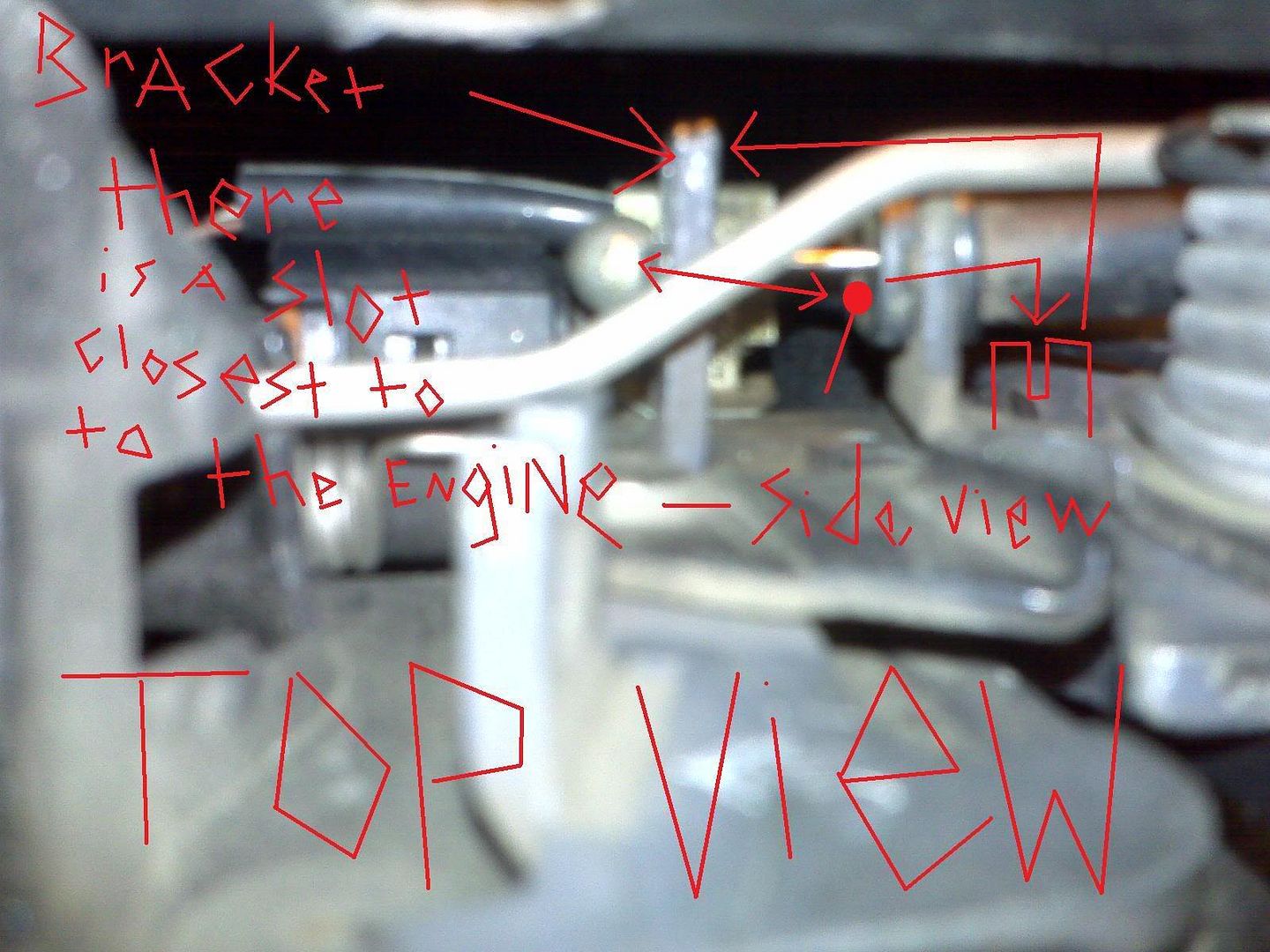 I used a re-bar rod that i picked up from home depot for $3.00 that work perfectly. Its exactly 3ft long and was the perfect length.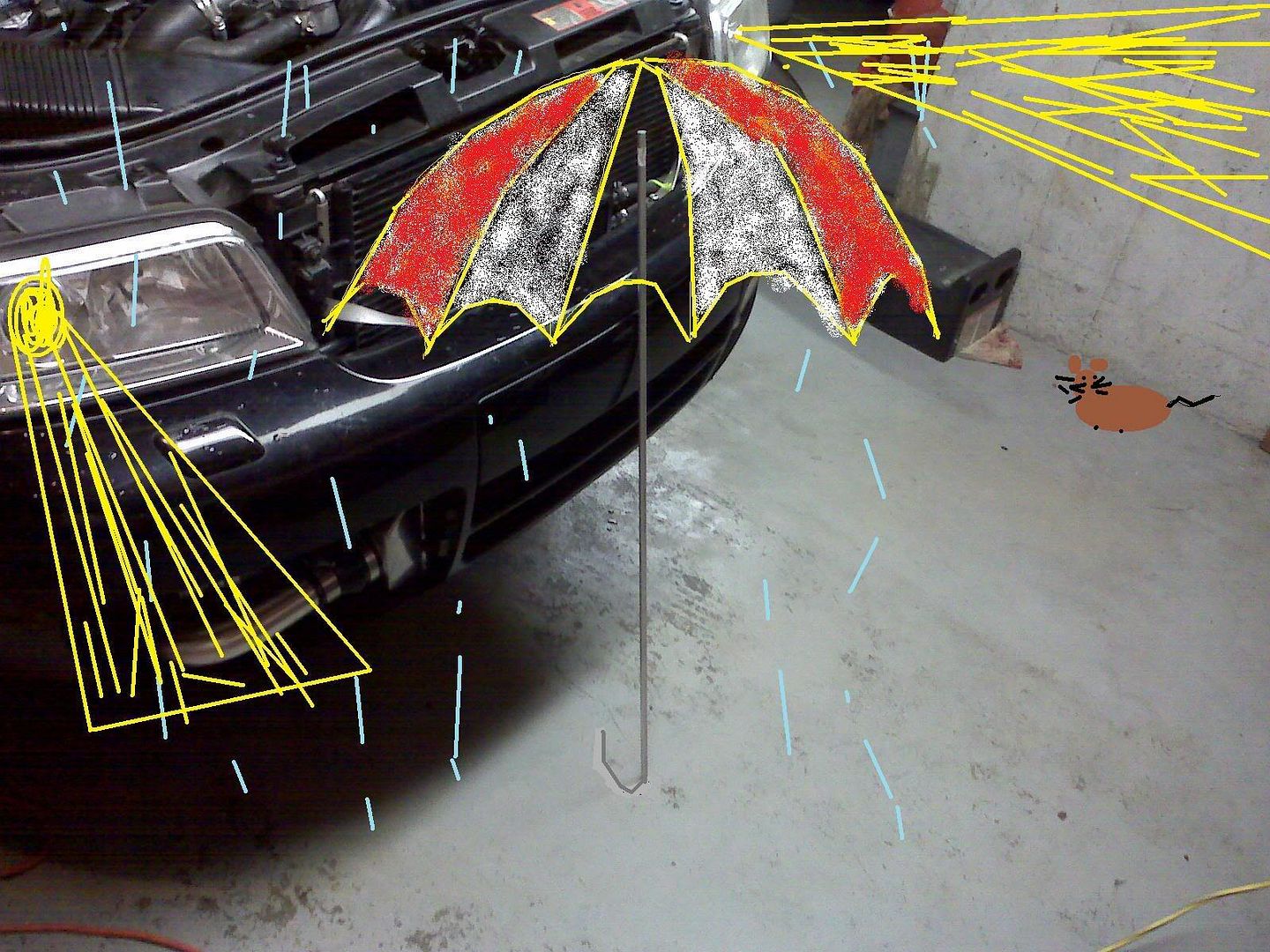 It was just a little skinner than my index finger.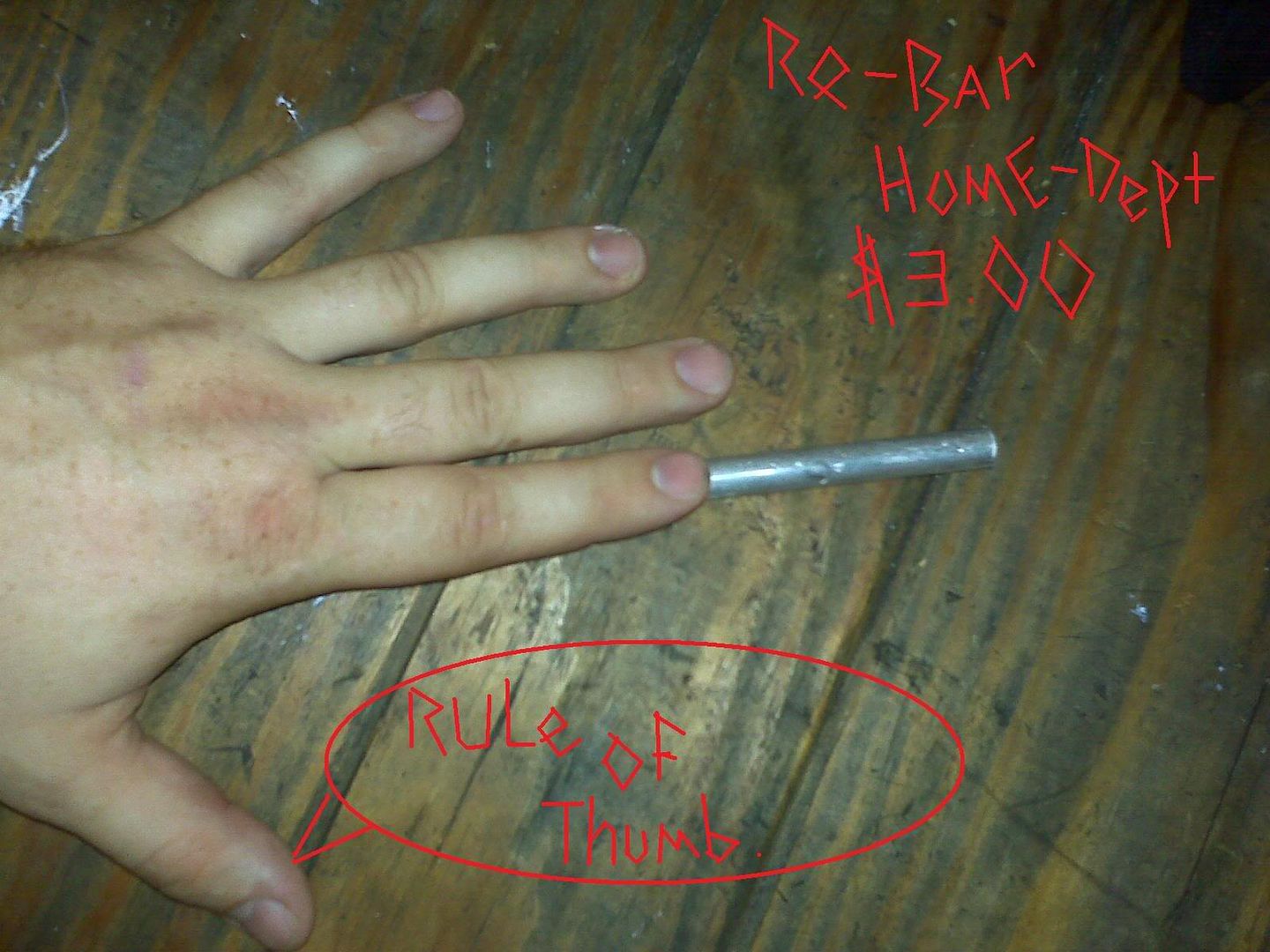 At this point you will have to put the car up on jack stands to have enough clearance to get under the car and be able to work.
Snake it through the gaap (sorry accounting joke) between the front bumper and the engine block. I slide it up between the snub mount and where my passenger intercooler used to be.
Here is a view from out side of the car where is needs to be at.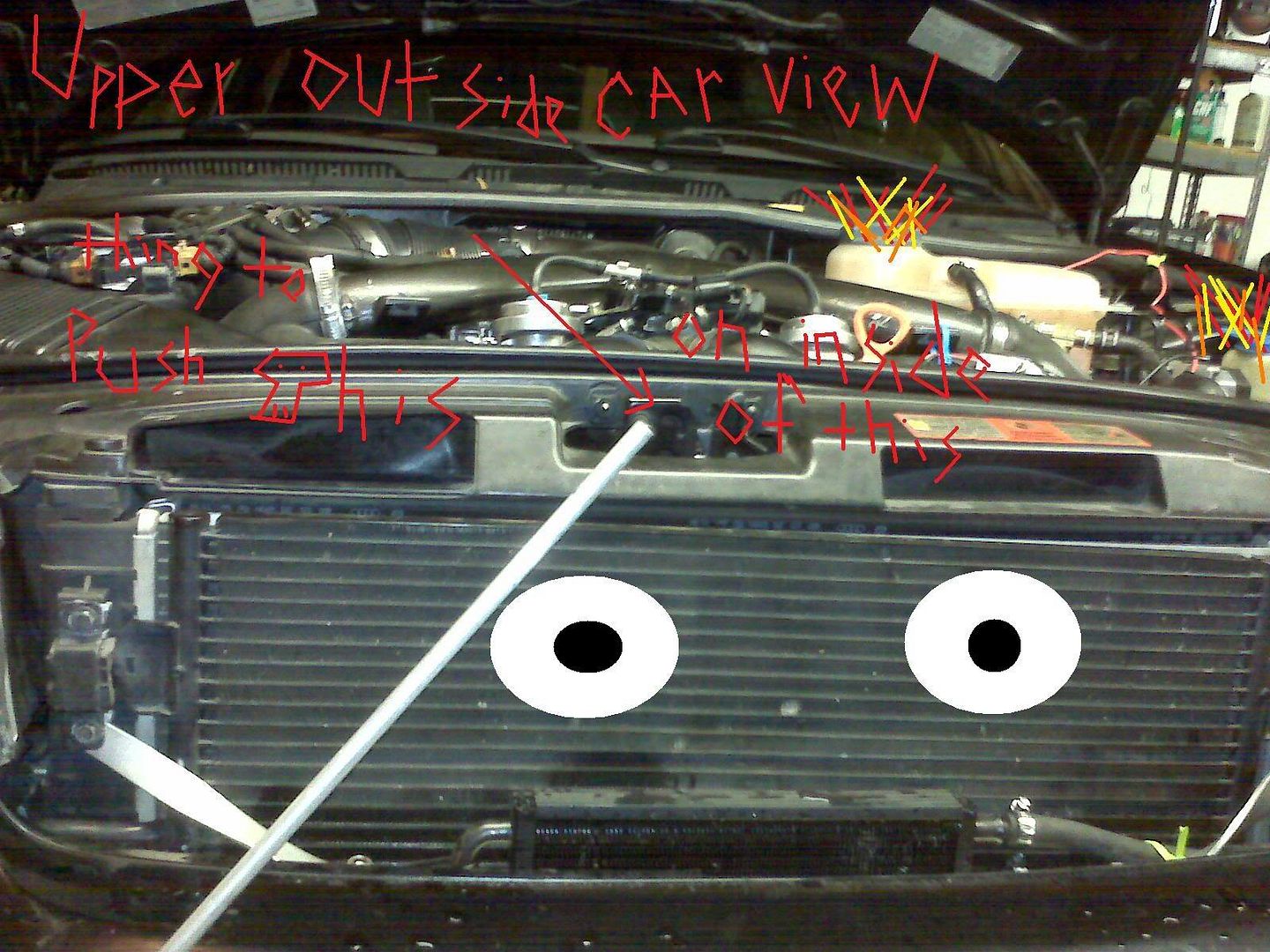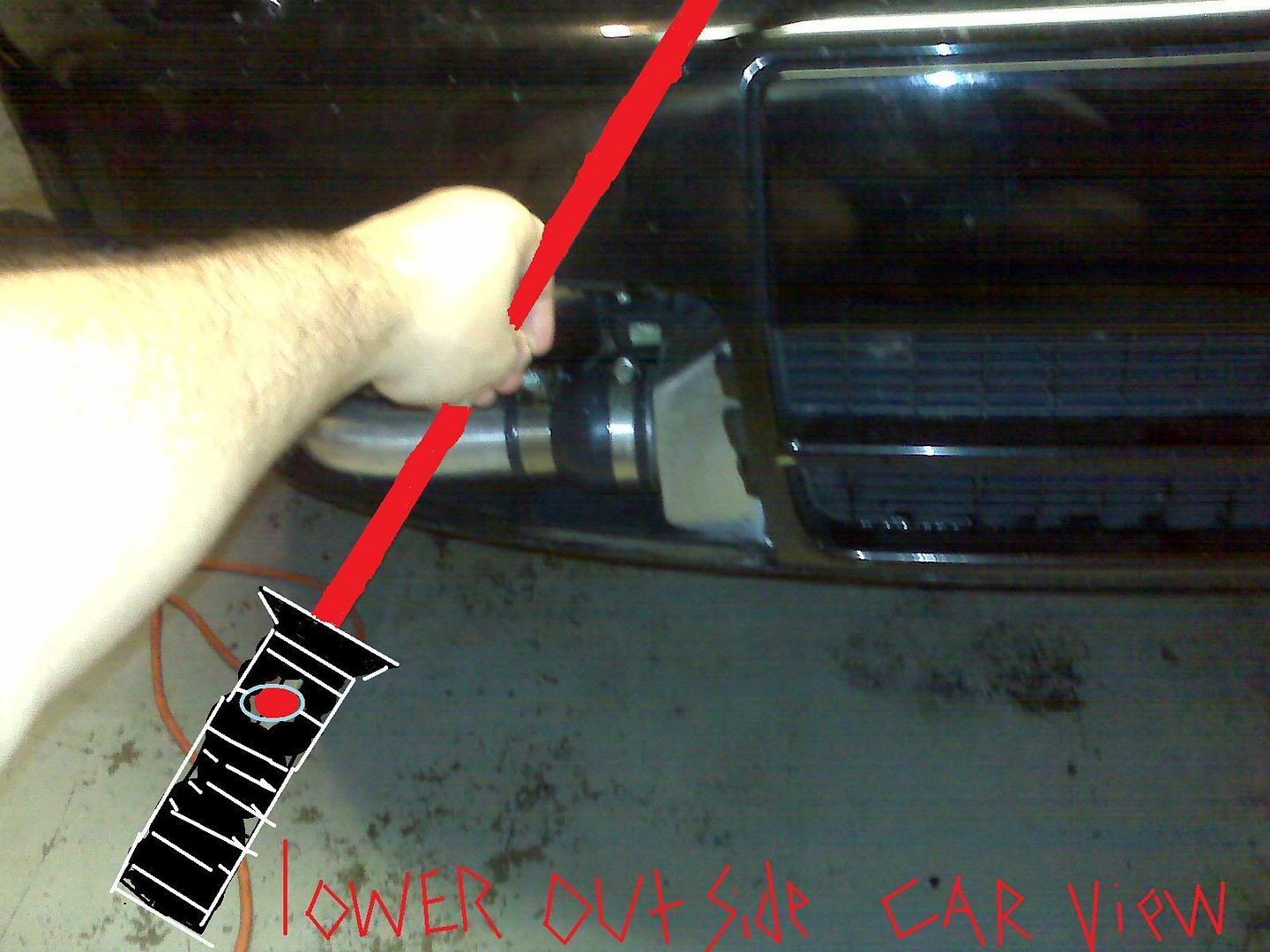 When the rod is in place you will want to push on the metal nub that the hood latch wire should be attached to. You will push with a decent amount of force on the tab toward the driver side of the car.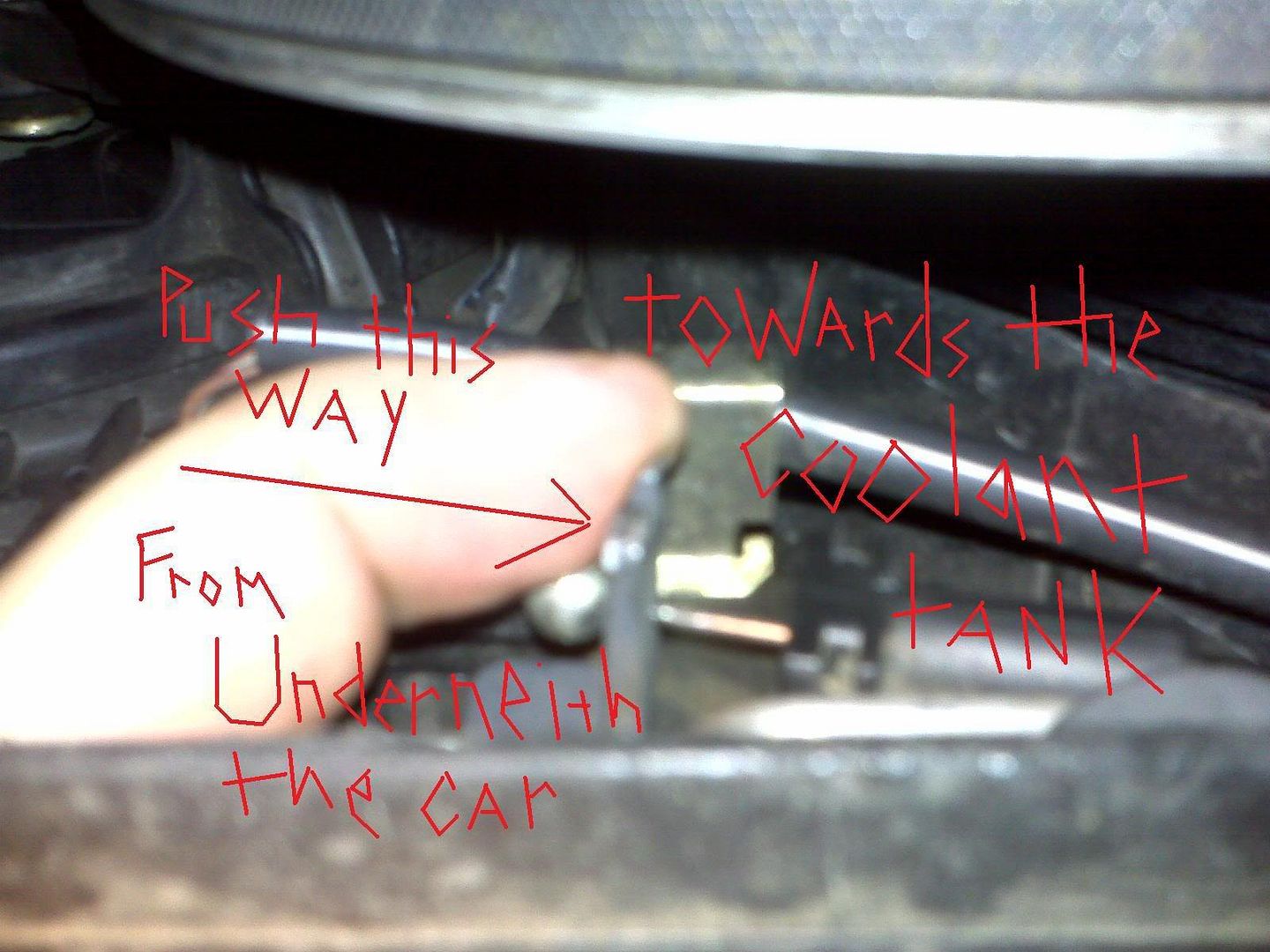 When you get it to pop you will know it by the sound and travel in the rod.
Hope this helps somebody. Sorry for the drawing on the page just got a little bored and was making this up while talking on the phone.