Chrome extension to get photobucket pics to show up: https://chrome.google.com/webstore/d...alioapbifiaedg
When people place a HFC or TP onto their exhaust system, a CEL for Catalyctic Converter Effeciency Below Threshold usually pops up. Not in all cases, but in many cases it does. You recieve this code because with the addition of a tp/hfc the exhaust flow increases and the 02 sensor feels that there is something wrong with your stock catalyctic converyer. This mod basically fools the secondary 02 sensor by placing the 02 sensor further back, where the 02 sensor is no longer in direct path of the exhaust flow. This mod does not only remove the CEL, but also lets you pass readiness for the catalyctic converter when inspection time comes around.
[
Please note, that this has been known to not work in some cases for the AWM. But I have an AWM with HFC, and this mod works for me.
]
Total time: 30min-1 hour
Difficulty on scale from 1-5, with 5 being the most difficult: 1
Tools needed:
Help! 42002 Spark Plug Non-Foulers (2 in box)
7/8" Socket/Open End Wrench
Power Drill
1/2" Metal Drill Bit
High Temp Anti-Seize
Vice Grip (not necessary)
PB Blaster (to remove 02 sensor from bung)
1. The first thing you want to do is spray your secondary 02 sensor with PB Blaster and let it sit for an hour, to be able to take it off the bung. That is if it is burnt onto the 02 sensor bung, which more than likely it is.
2. Spark plug non-fouler before pic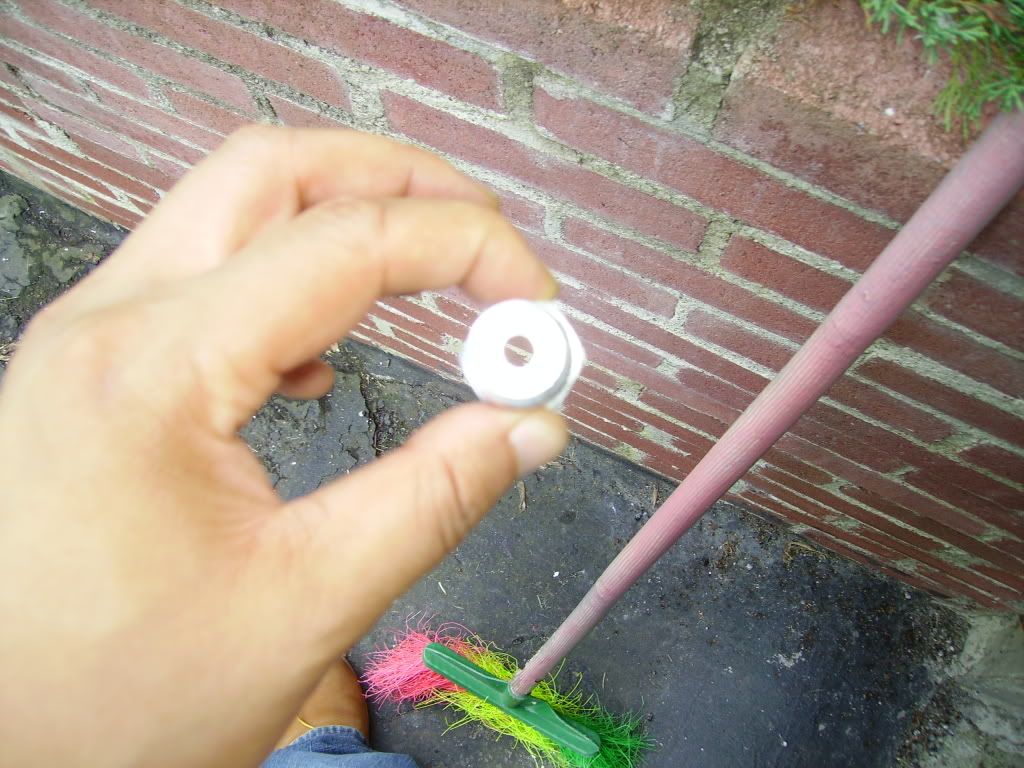 3. Now, you will need to drill the ID (inner diameter) of it to 1/2". I used a power drill with a 1/2" metal drill bit. I also don't have a vice clamp, so I used a different technique. Of course it would be better to place the non-fouler in a clamp and drill it from there. But for those whom don't have one, what I did was hold the non-fouler in place with a 7/8" socket wrench and drilled with it planted on a flat surface (it may be best to use a wood prop underneath it). Then clean off any metal shavings left over from drilling.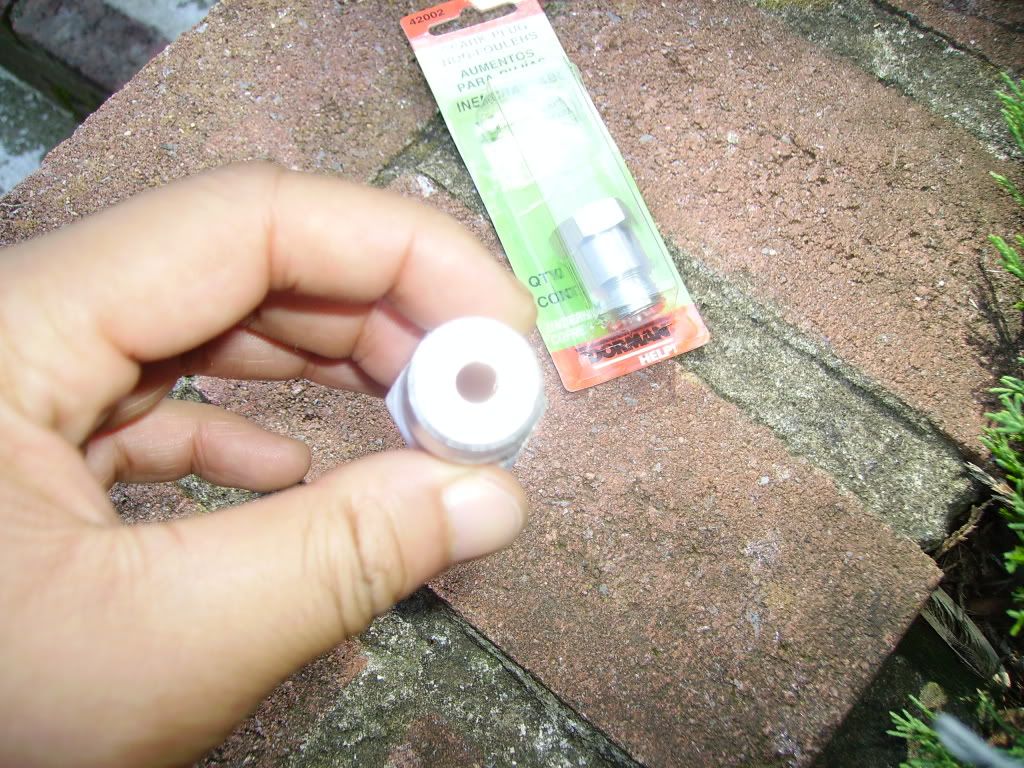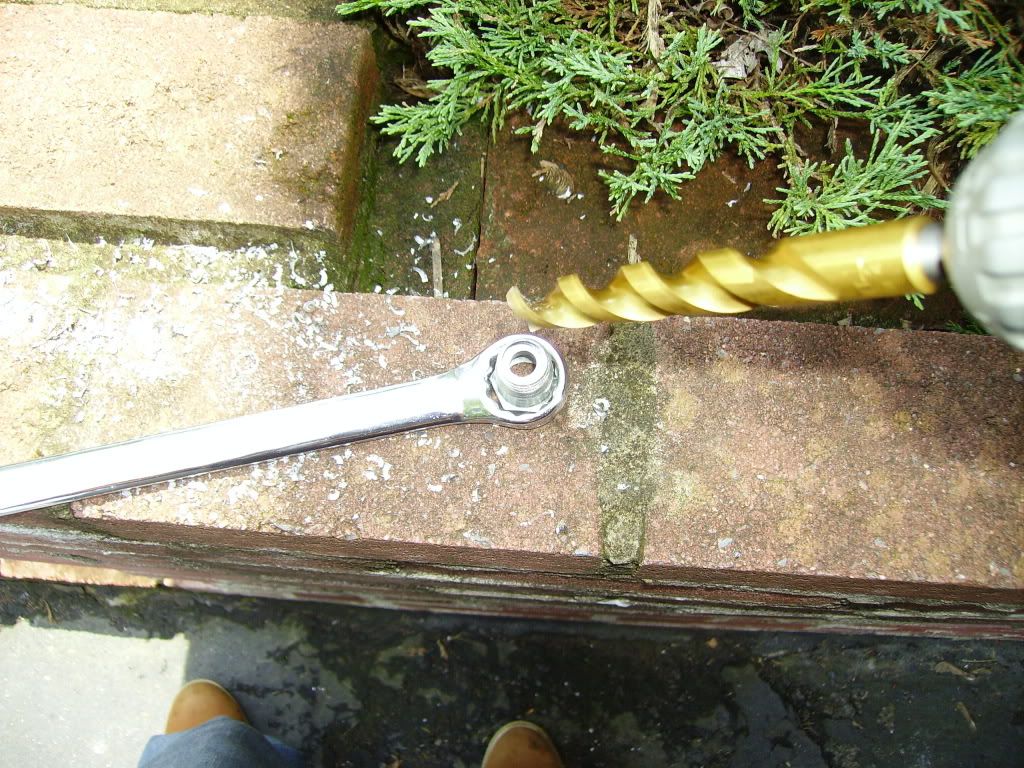 3. The spark plug non-fouler after drilling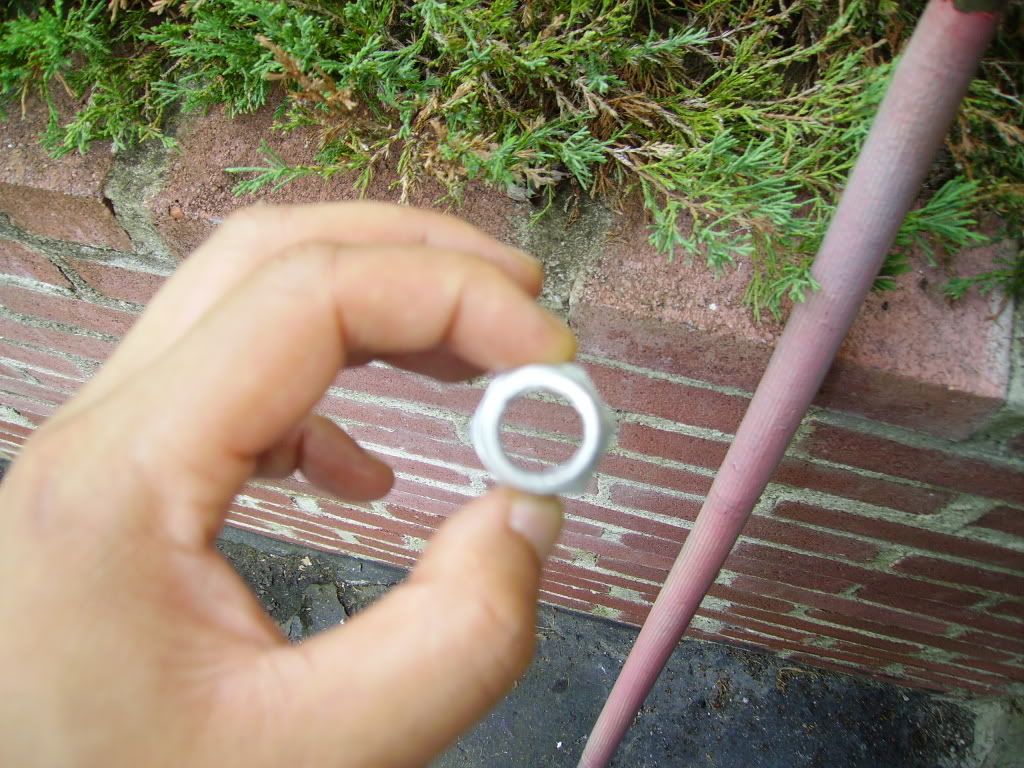 4. Next thing, is to remove the 02 sensor (you may want to unclip the conector before doing this, as to not kink/twist the wires) using the 7/8" wrench or an 02 sensor removal tool. In the picture, I purchased a new 02 sensor because my old one was done for. Place High Temp Antiseize on the threads of the 02 sensor and thread your 02 sensor onto the non-fouler (be sure not to touch the head of the 02 sensor nor get any antiseize on it) and toque them together nicely (I used an adjustable wrench and the 7/8" wrench to tighten them together).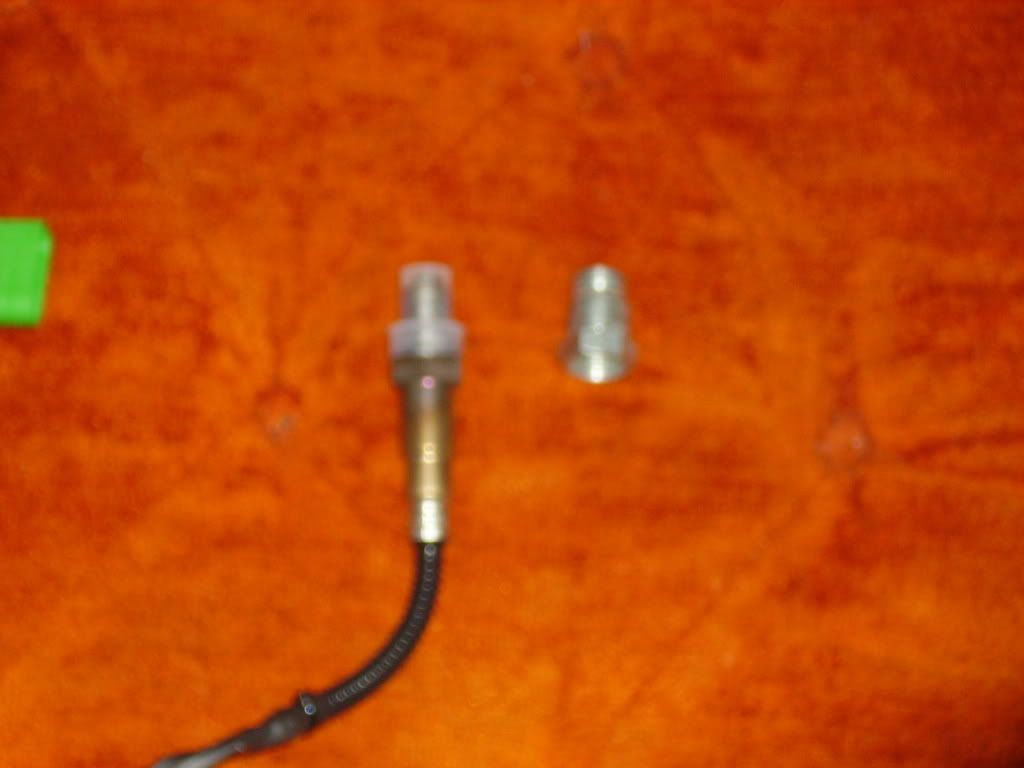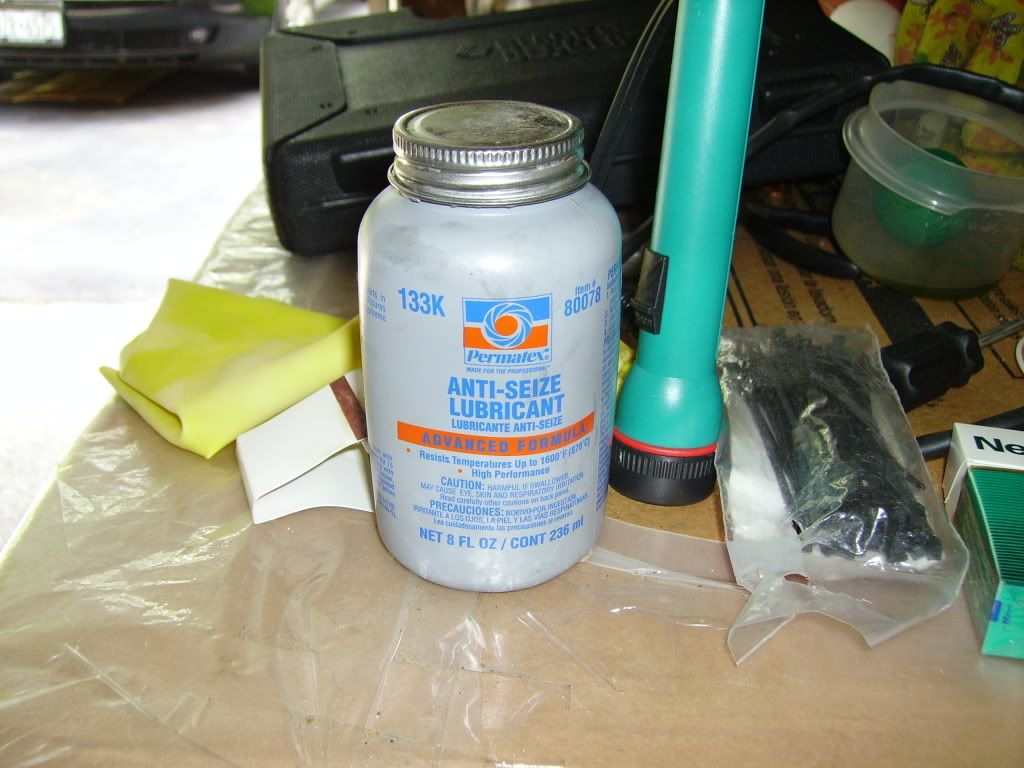 5. Now you are ready to place the 02 sensor back onto the bung. Place high-temp anti seize onto the threads of the non-fouler, simply place the 02 sensor and non-fouler back onto the secondary 02 sensor bung, torque it down with the 7/8" wrench and you are done (if you disconnected the 02 sensor, simply plug back in).
In some cases, 2 non-foulers may be needed. But I only needed one. Also, I removed my stock air box for more room to work, but it is not necessary. If this is the case don't drill out the second one, but stack them.
*Disclaimer: Neither Audizine, any of it's members, nor myself will be held liable for any mishaps which may incur.