Phil (fly300kts), is absolutely an amazing talent that no one should pass up on buying from. The pictures below do not begin to show the craftsmanship that goes into each pair of his LED strips. Everything from the aircraft-grade heat blanket, to the $300 per square foot plastic used to fabricate the strip, to the 100,000 hours rated LEDs themselves, are custom ordered from Germany and handmade by Phil.
NO CHEAP EBAY SH*T HERE! These are an investment that will last, so don't waste your money anywhere else!
I opted for the black housing with black strip so that the bulbs look as though they are "floating" in the housing when illuminated, and are barely noticeable when off. This was done by Phil free of charge along with clearing my corners and VAGing the turn signals. He was also generous enough to rewire my headlight switch so that my fogs run without the headlights on (the LEDs function as the city light from my halogen housing), again free of charge.
Phil has some daytime shots he took earlier so you can see what the housing looks like up close that I think he will post, but here are some twilight/ almost nighttime pics.
Again, the color in the pictures is WAY OFF. The LEDs are a VERY bright clean white light.... no yellow whatsoever.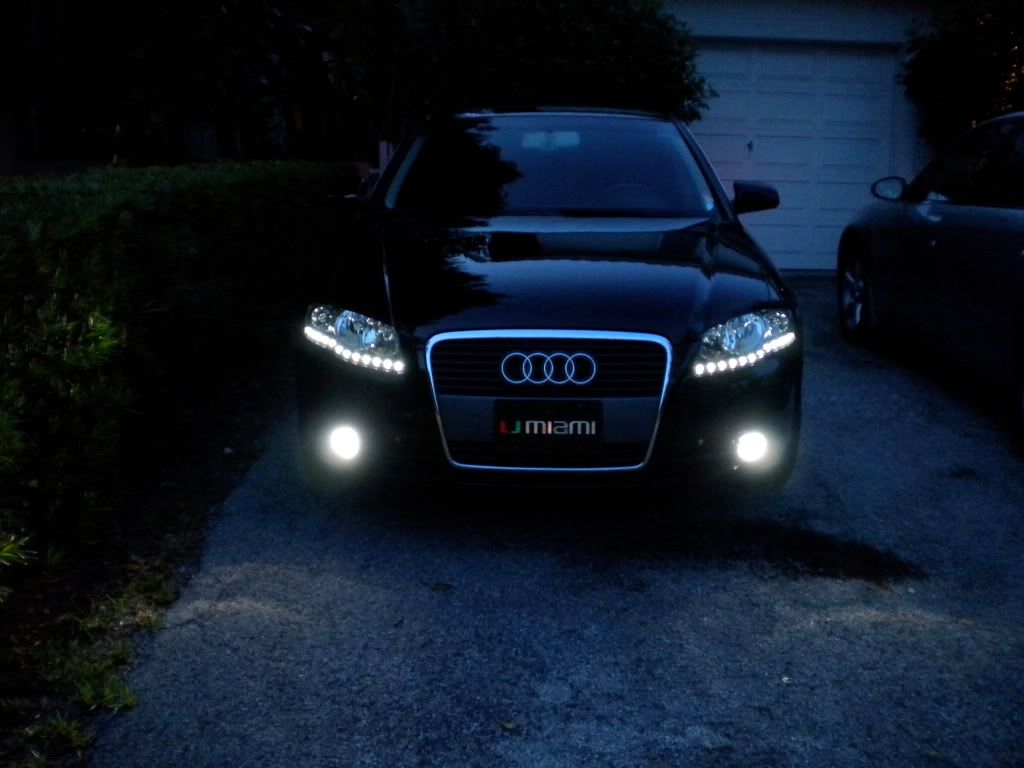 With Camera Flash On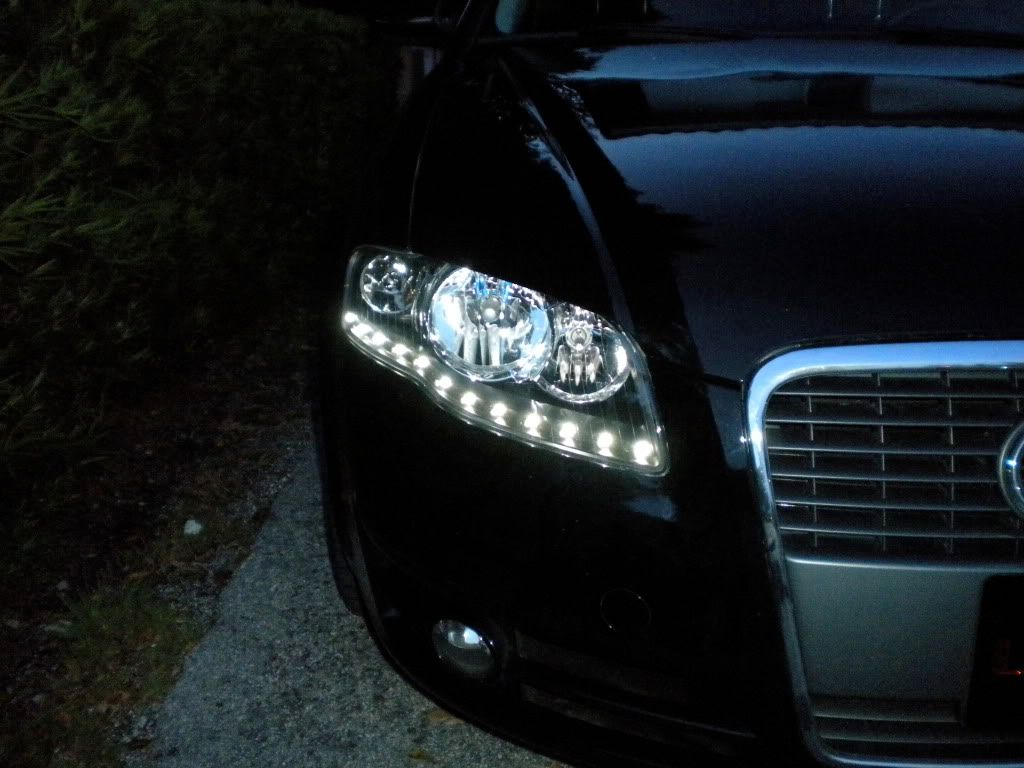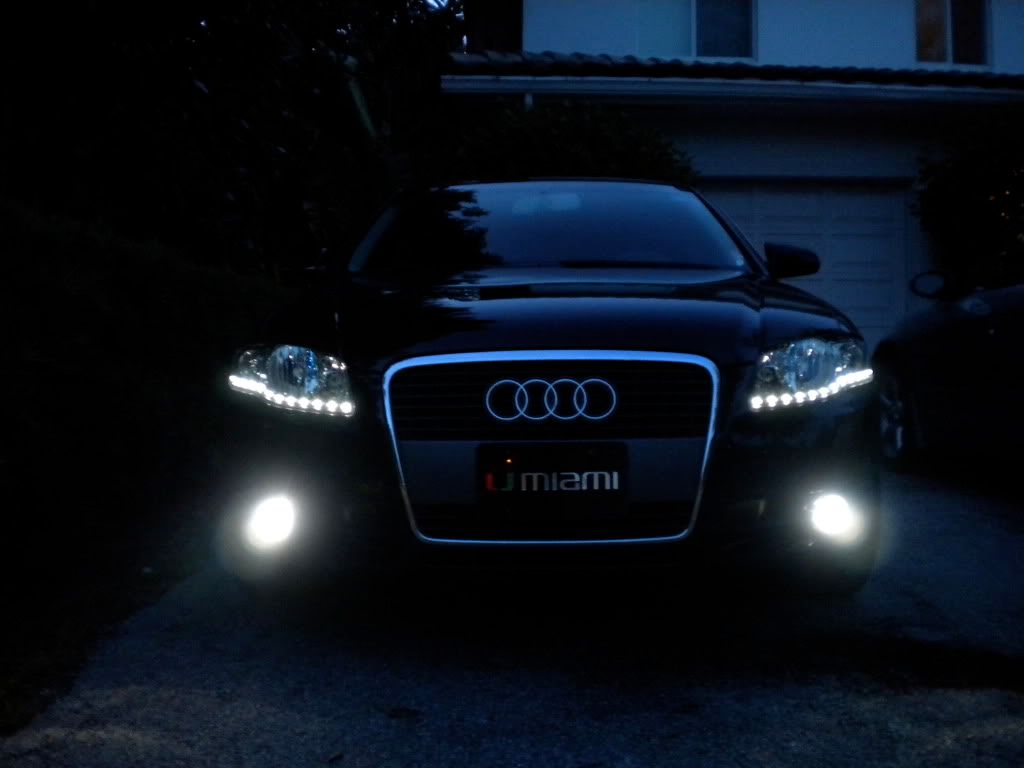 Already turned some heads on Ocean Dr on South Beach...
And as a final note.... seriously consider buying Phil's LED TAILLIGHT kit. I saw them in person on his car today and they are soooooo bright and completely transform the look of the car.