To first begin I had spent over $2000 dollars on these crappy ass wheels at a local tire shop, everytime I would go over 80mph my steering wheel would shake violently because the wheels werent properly aligned and were just to big for the car.
To make a long story short, So I went to a shop called ALLOY R US and they hooked me up with a sick sick sick DEAL!!! I got RS8 wheels, each 21 pounds
along with TOYO Proxy 4 tires which were also on sale!!
HERES A PIC: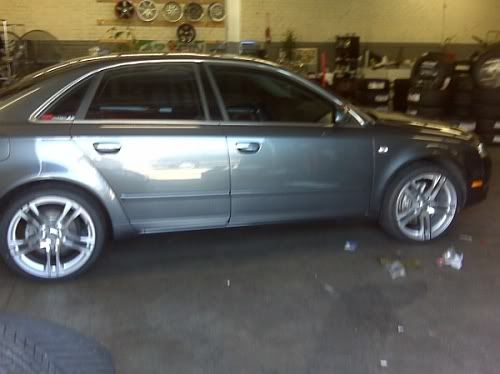 yea i just need to lower the ride now
I highly recommend that if you want a dope ass deal you check these guys out!!
their located at
Alloy R Us
419 S. Raymond Ave #B
Alhambra, Ca 91803
Tel. 626-308-3100
Fax. 626-308-3131
Oh yea tell them your friends with ROBERT MACIAS and they will give you unbeatable prices!!!